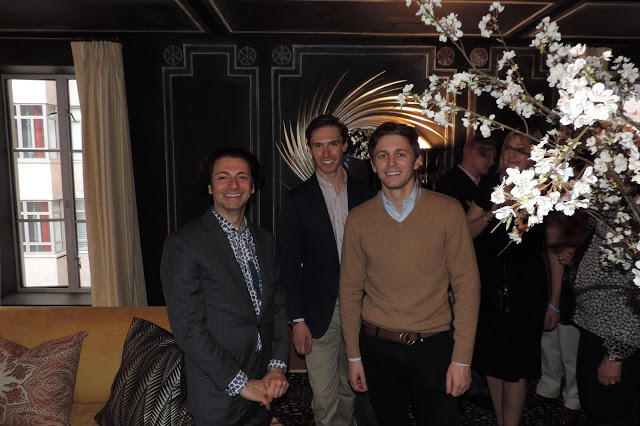 A former parking garage fashioned into a
five-story
, $49.5 million limestone townhouse opened its doors to an A-list crowd of design aficionados.
At the 44th annual Kips Bay Decorator Show House,
21 top tier design firms
have transformed the raw concrete spaces of the new-construction
luxury home
into a wonderful museum of design drama, stylish suites and outdoor opulence .
Kips Bay
, is known in the design trade as the most prestigious decorator show house in the country. The designers selected to participate are among the best in the world. They create spaces that make the covers of major shelter magazines – introduce trends and influence retailers.
There is a lot of 'to-do' about lighting this year -vintage chandeliers and sculptured table lamps are mixed and mingled with
LED lights embedded in bookcases, sewn into curtains and draped into tablecloths. Are we all lit?

The
affluent
address just off
Fifth Avenue
has an abundance of indoor entertaining spaces, plus two gorgeous outdoor terraces and a lavish roof deck with views of Barneys, the
Pierre Hotel
and a peek of Central Park.
Here's a glance at the 'Best of Kips Bay 2016'
Part One.
–
The Men.
Thank you Marco Ricca and Phillip Ennis for allowing me to mix my photos with yours.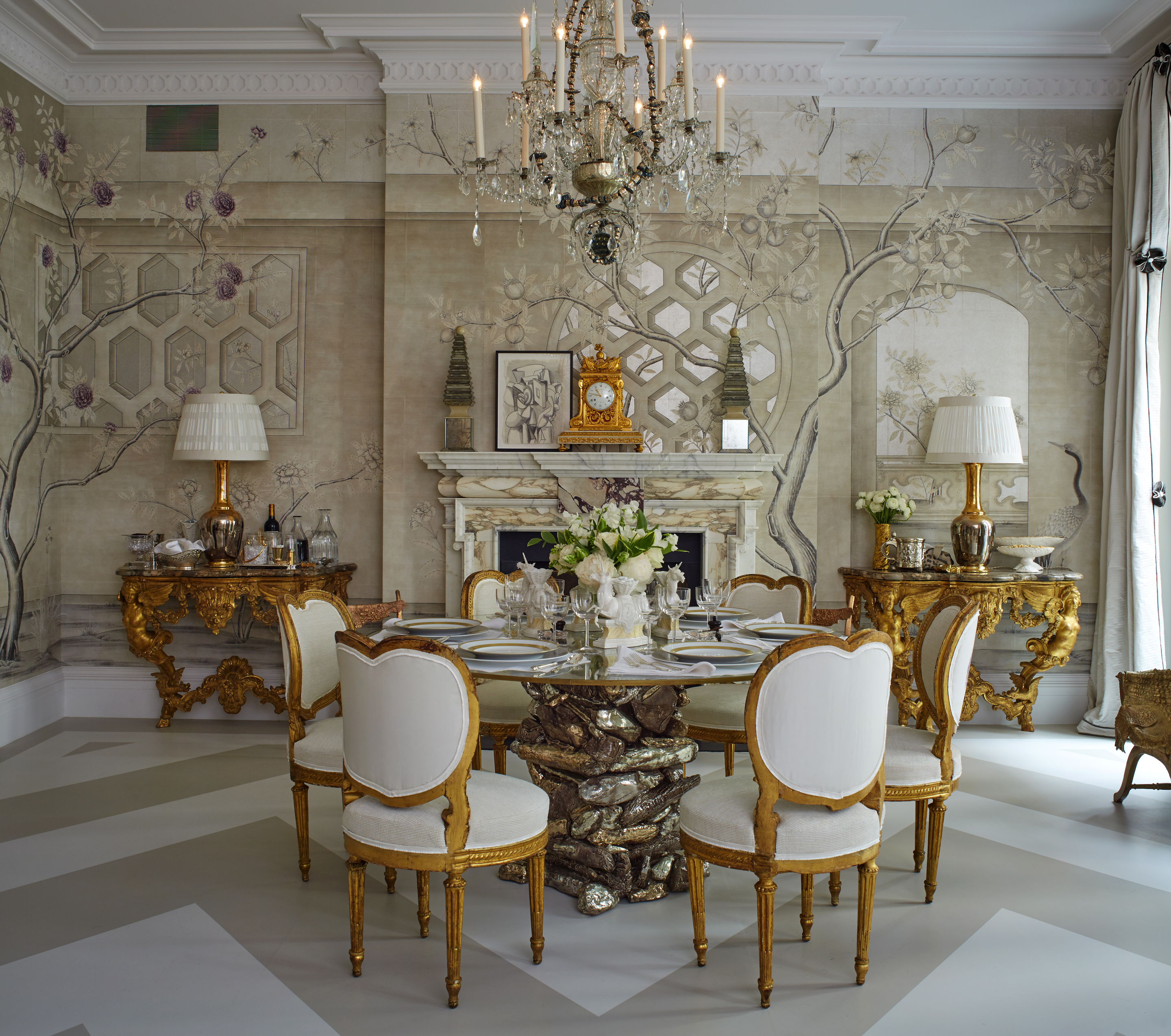 The work of interior decorator

Alex Papachristidis

has been described as thoughtful, personal, sophisticated and eclectic. Having mastered the skill of fusing modern and traditional elements, editors, designers and clients' alike use the word "fresh" to define his elegant approach. His color palettes and delightful details make any room sizzle with style. Mario Buatta calls Alex Papachristidis "one of today's eminent tastemakers.
Known for arresting, elegant interiors that meld classical motifs with a modern perspective and sophisticated details."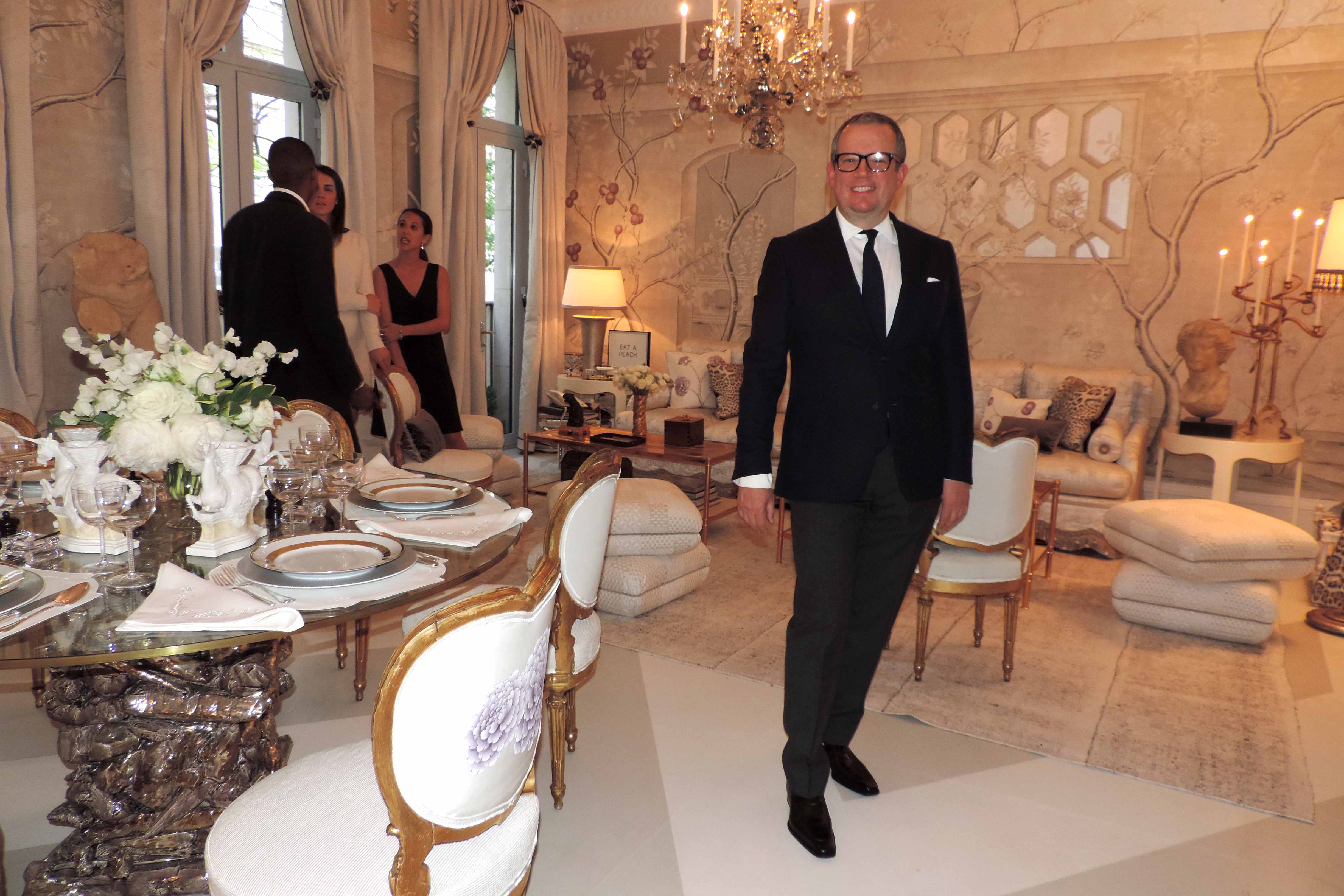 In the silver and gold dining room by
Alex Papachristidis
, Claude Lalanne chairs have an alligator skin crust and a gold luster-glazed hand-thrown gourd by
Christopher Spitzmiller
. It is just one of a hundred divine
accouterments
styled throughout. There is a 'lived-in elegance' in this exquisite
space
– from the
tonal custom Elsie de Wolfe inspired wallpaper to the
casual stack of books under the push button land line telephone.
pièce de résistance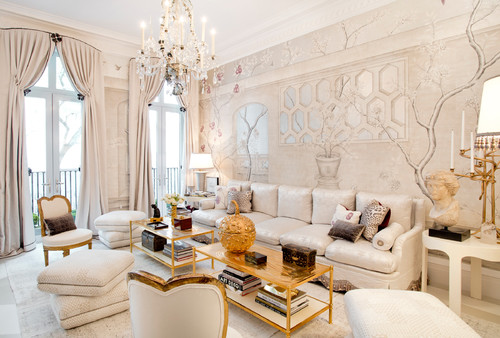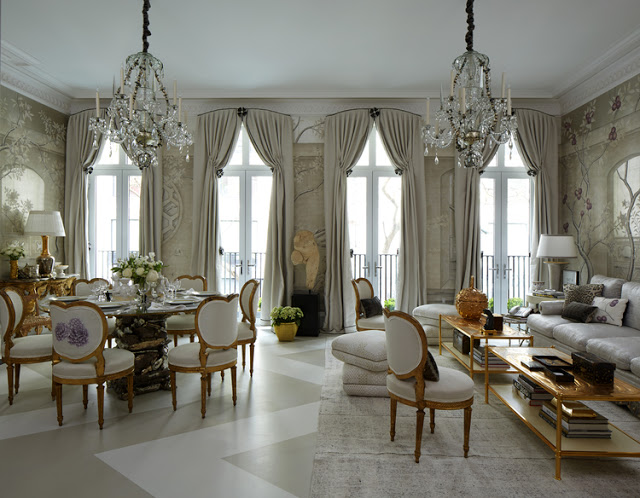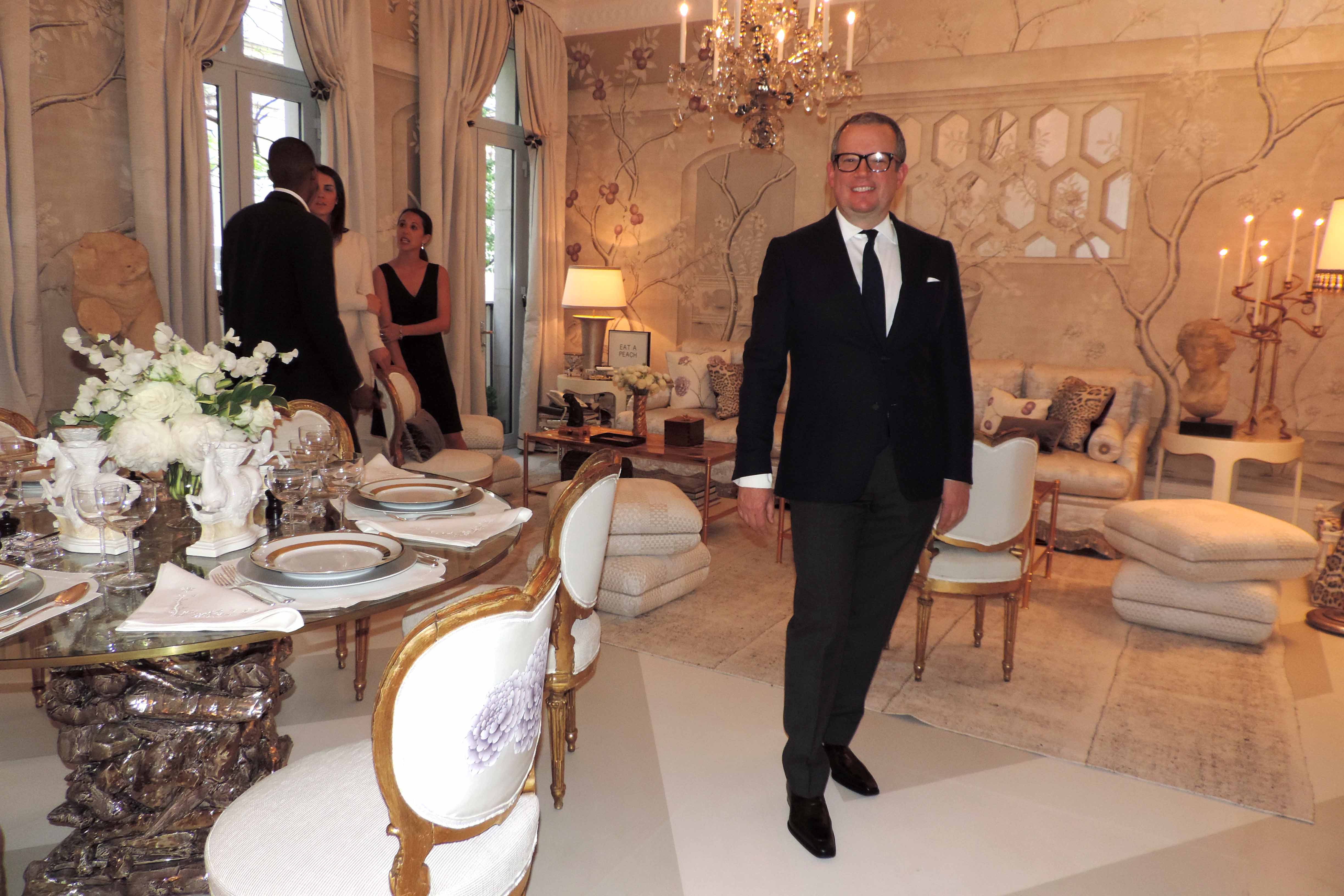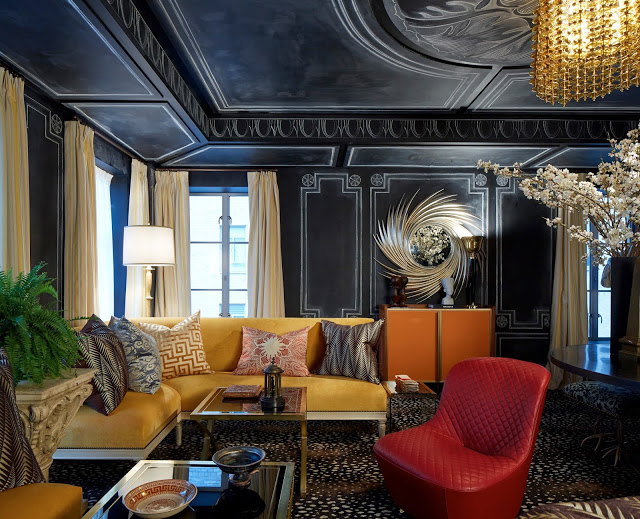 Garrow Kedigian's style is considered to be 'streamlined classic.' His background in classical architecture is re- imagined with a contemporary flair.
Garrow's
portfolio of work has been headlined and featured in national and international magazines
such as House Beautiful, Traditional Home, New York Spaces, and Architectural Digest.
This year, i

n Napoleon's Lounge, Garrow enlisted
Rajiv Surendra
to create chalk-drawn wall moldings, classic columns, and a graceful ceiling medallion. It took Rajiv six days to complete the space and it could be wiped away in moments. The room pays homage to
Napoleon,
who would create temporary French Empire style rooms while away on military campaigns.
voilà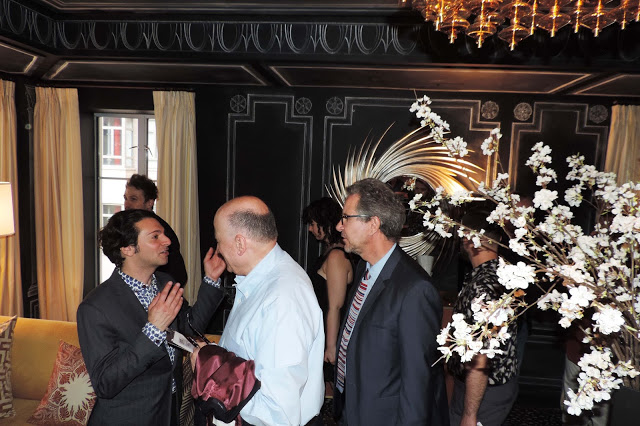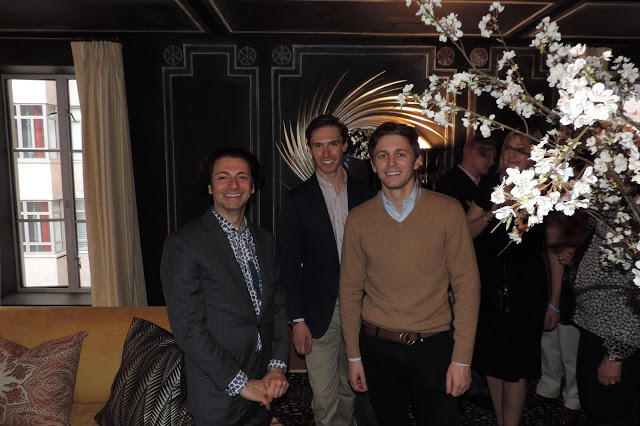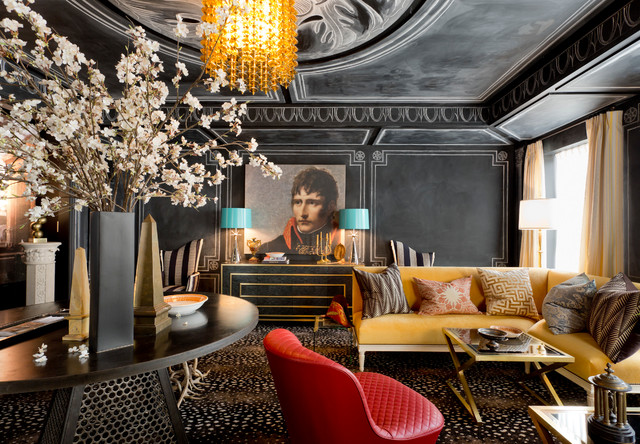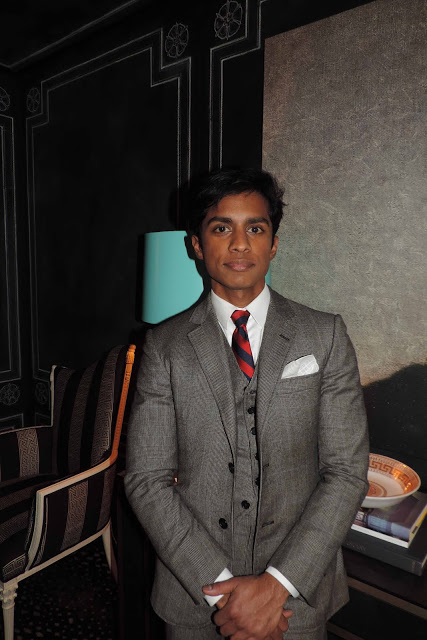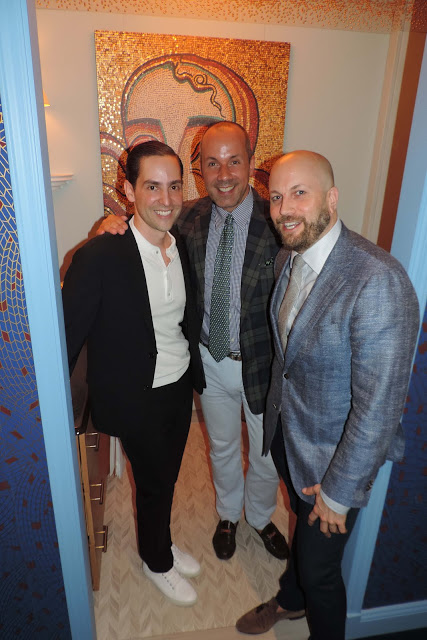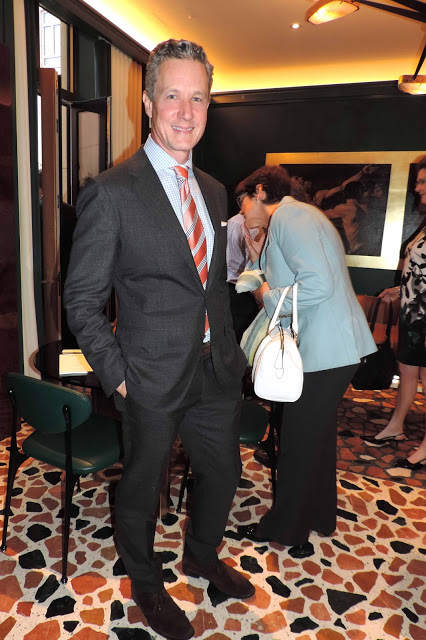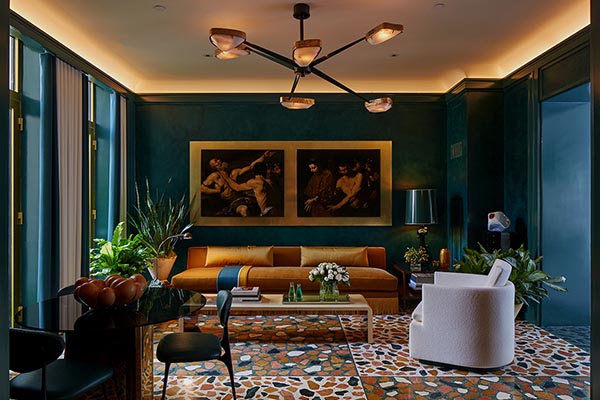 Sawyer | Berson is an interdisciplinary firm practicing architecture, landscape architecture and interior design based in New York City. The firm's work includes private residences, gardens, townhouses and urban roof terraces as well as commercial and institutional projects throughout the United States. Brian Sawyer and John Berson work in a variety of styles and tailor unique designs in traditional and modern vocabularies. All projects are supported by rigorous historical, contextual and technical research and are developed in close consultation with the client. The firm has received several awards and been featured in major publications and books.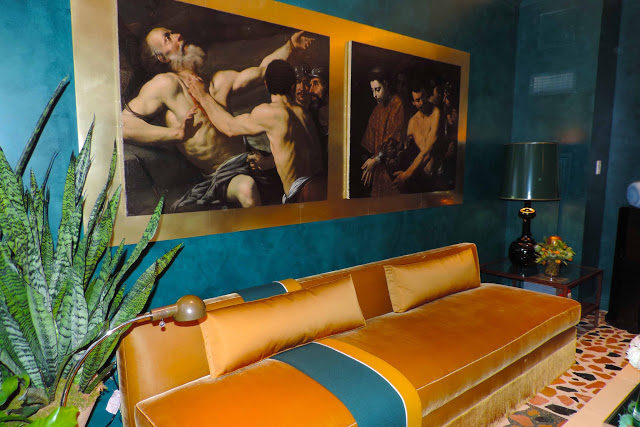 In their salon, Sawyer Berson centered a pair of martyred saints by Andrea Vaccaro framed in brass.
très chic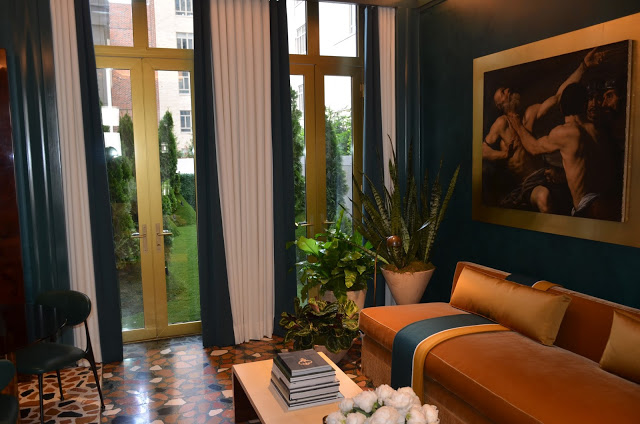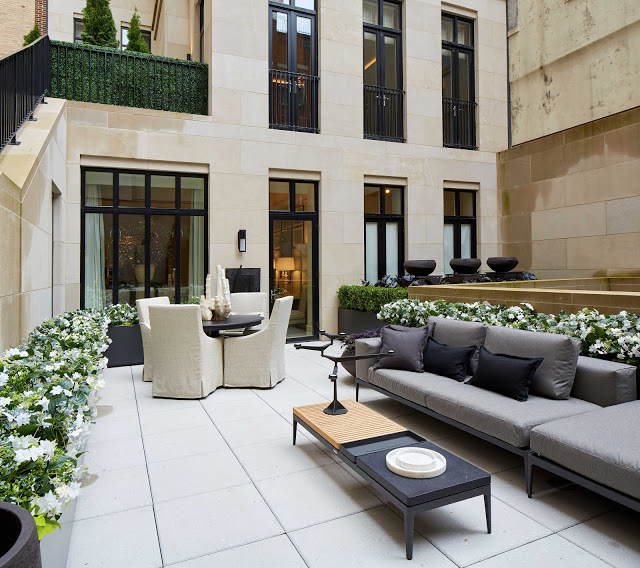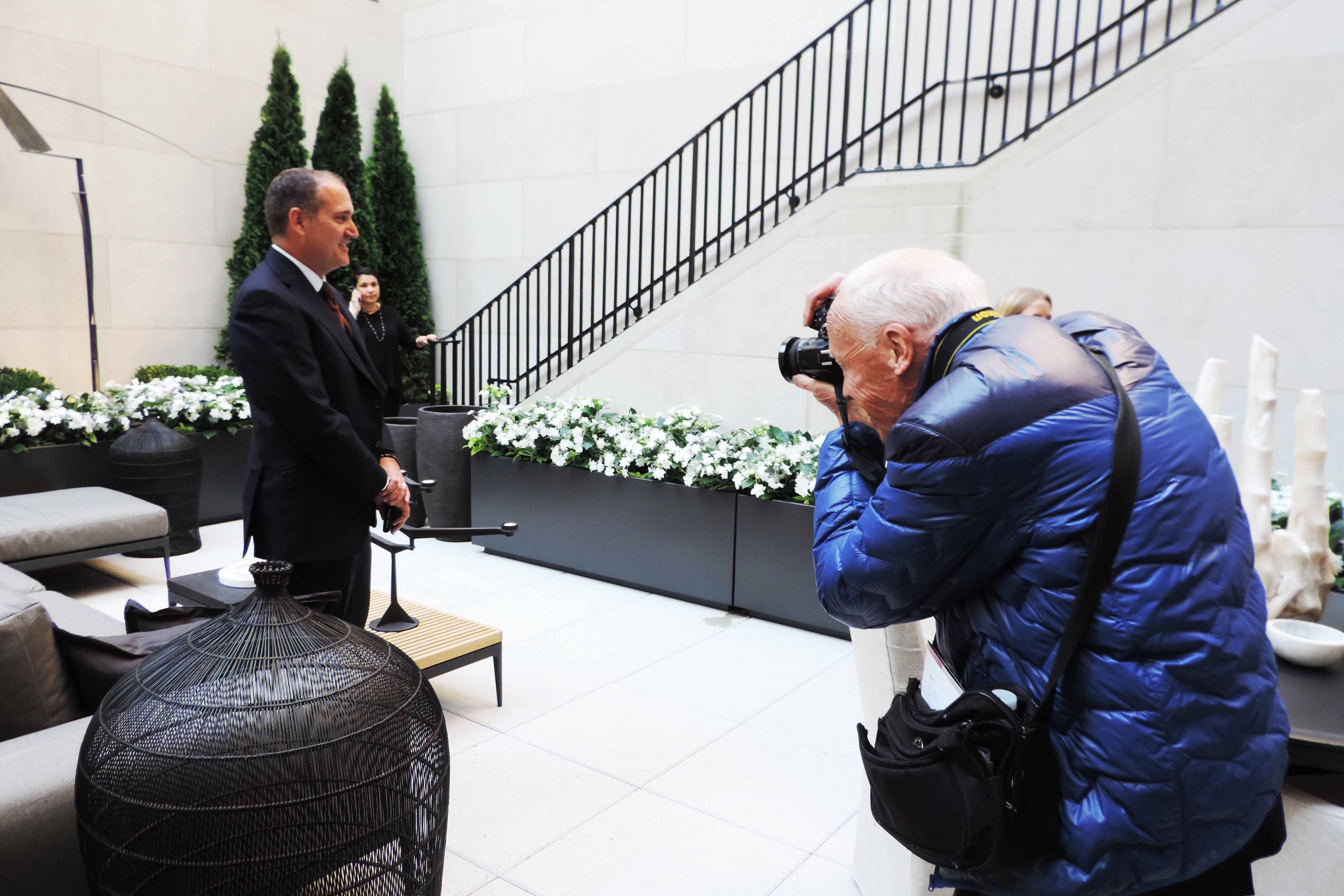 Daniel Richards has a bevy of experience in the international design industry with projects spanning both Landscape and Interior Design. His clean, crisp, aesthetic is recognized for respecting the architecture and lifestyle of his clients. Daniel has successfully completed projects for clients including: Rupert Murdoch, Meila Rockefeller, Baz Luhrman, and Sarah Jessica Parker. His sharp eye for detail and disciplined approach has resulted in refined and timeless spaces in Sydney, New York, L.A, London, and Paris. His projects have been published in Vogue Living, Belle, Garden Design, Connecticut Home & Gardens, New York Spaces, Where Guestbook New York, and Charles de Vaivre's book – New York Rooftop Gardens.
The second-floor terrace by Daniel Richards Design is an urban oasis with furnishings by Walters and gracefully trimmed with lacecap hydrangeas.
Oh là là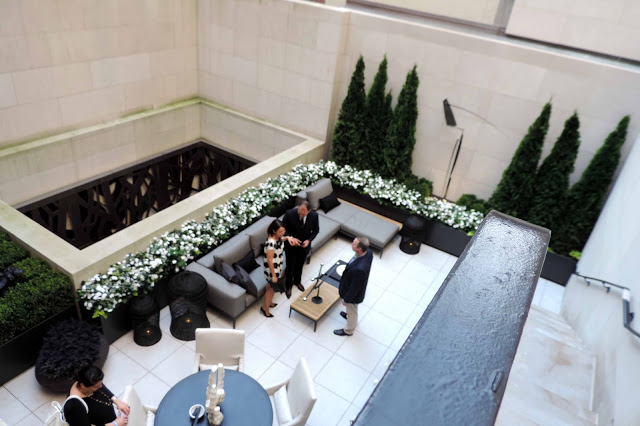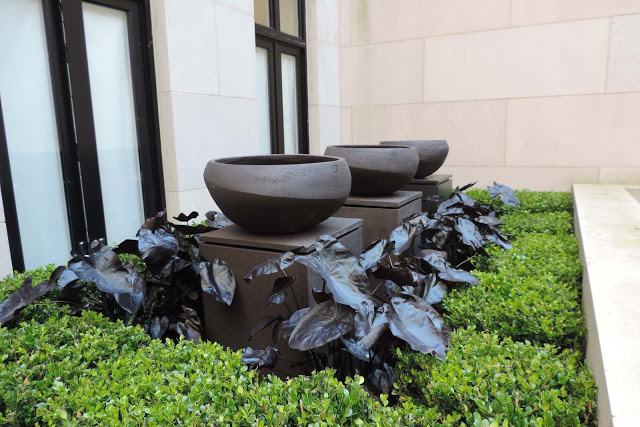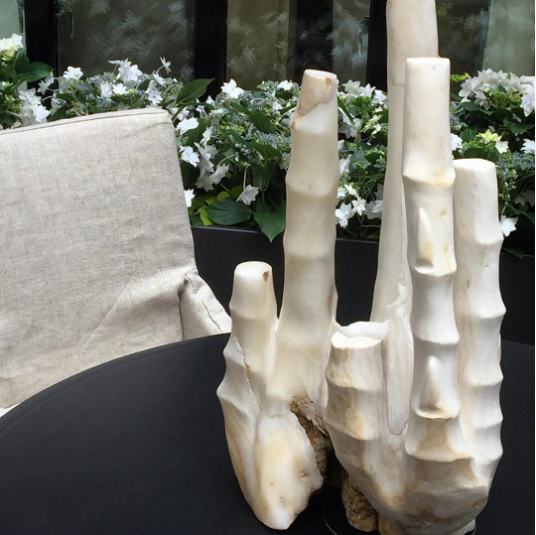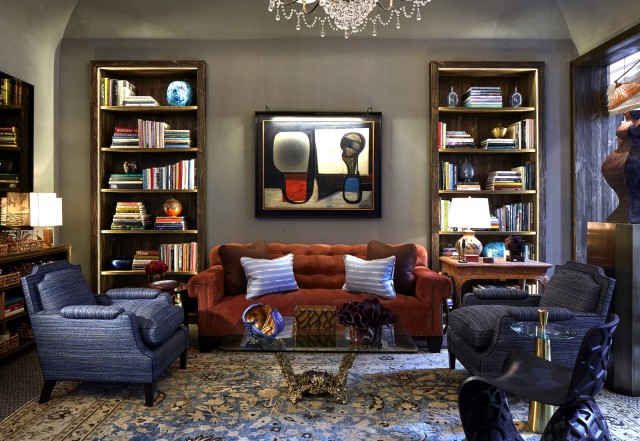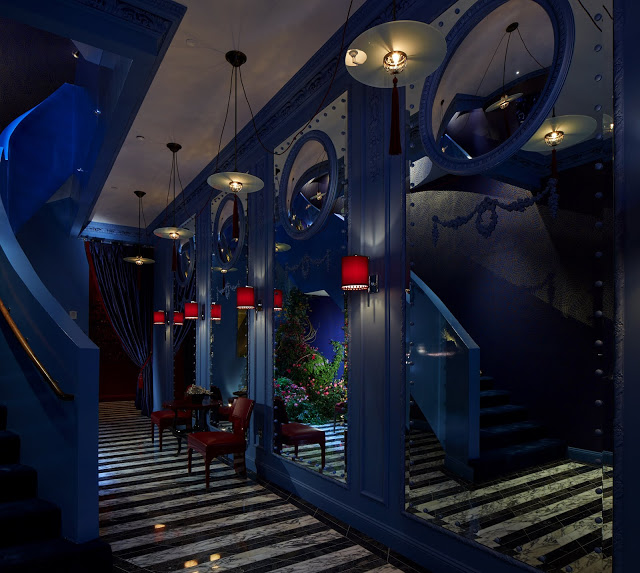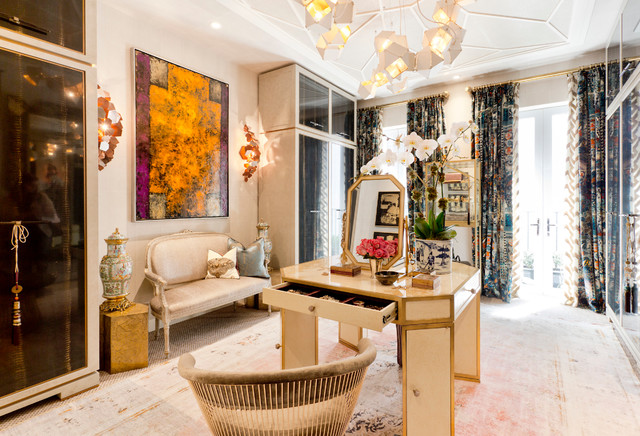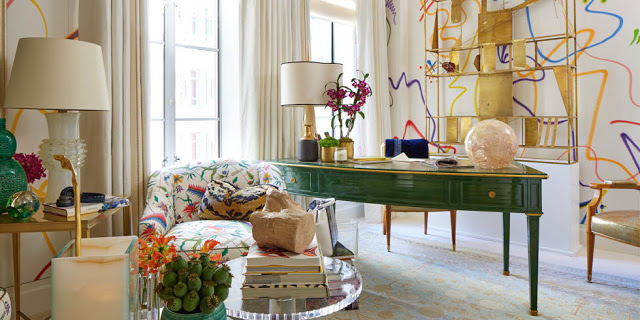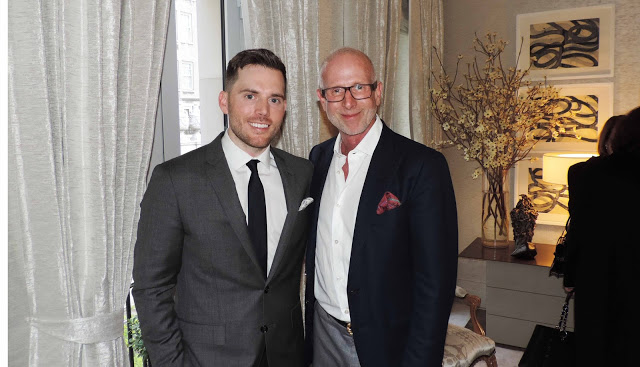 Drake/Anderson is an innovative, multi-disciplinary interior design partnership led by award-winning designers Jamie Drake and Caleb Anderson. Offering a full range of bespoke interior design services for both residential and commercial clientele, the firm creates sophisticated interiors that are luxurious, refined and always have a touch of the unexpected. The resulting environments are inviting, delightful, and above all resolutely livable.
In the master bedroom the centuries-old technique of gainage, in which fabric is applied to a hard surface,
richly accentuates the custom moldings, while walls—upholstered in Romo
fabric—convey opulence and soften the space. An impressive antique Maison
Bagues chandelier holds court in the center of the room and its soft glow is
beautifully reflected in a monumental oval plaster mirror by Garouste & Bonetti.
crème de la crème