At first blush, the beauty industry could be thought to cater only to the glamorous, or perhaps the vain, or maybe just those in the spotlight. And it does – along with everyone else ! The industry is built on the products and services that help us look our best – whatever that best may be.
Beauty is more diverse than you think and it's certainly not limited to makeup, hair color and fragrance – it's also cleanser, toner and sunscreen. And nobody does it like Veridatta. Rebecca Underdown, started her Veridatta skincare line using handmade and organic ingredients. She launched her VITAL SUN TRUE GLOW anti-aging sunscreen at a recent gathering for beauty editors and devoted skin care enthusiasts.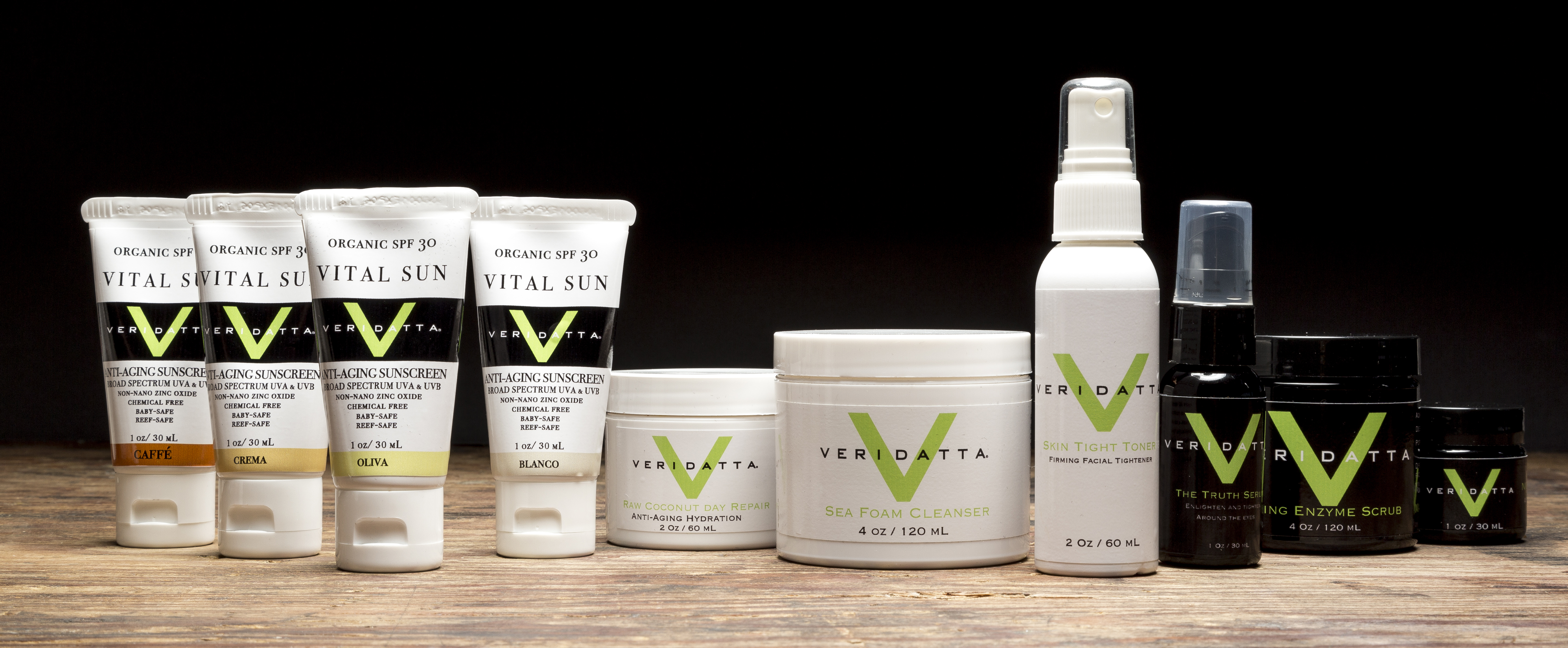 It was an extremely hot July afternoon. All I hoped for – was a breeze and an ice cold drink on the terrace in mid-town. Upon arriving, I discovered Rebecca had mastered the art of looking cool even on a hot day. Her long white linen shirt-dress and soft Kate Hepburn up-do were the perfect combo for New York's humid heat wave.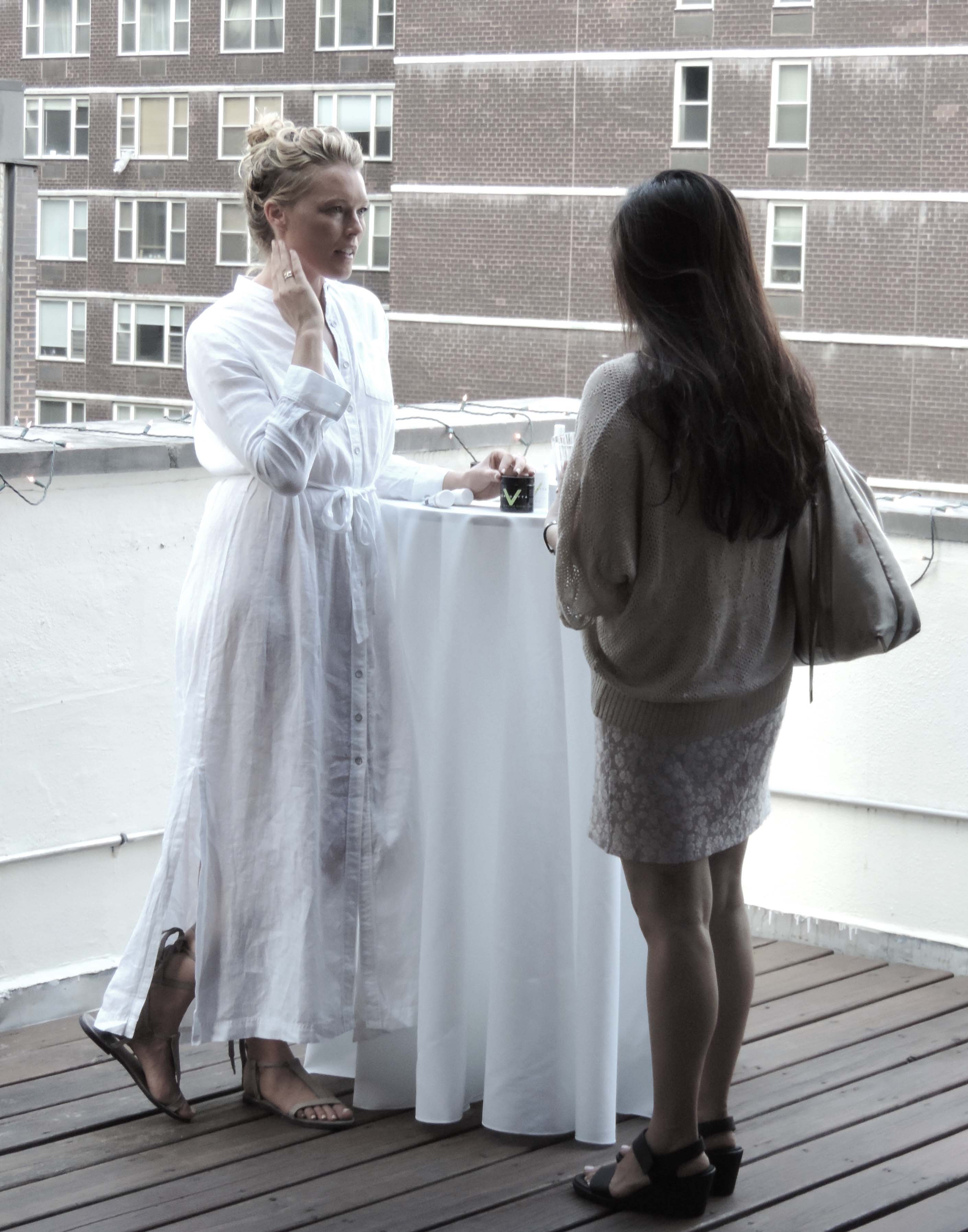 Rebecca describes her products by first stating "we don't use chemicals". When chemicals are put on the skin and absorbed, the body is forced to spend energy detoxifying the chemicals through the organs. Or, if the body is taxed due to stress, lack of sleep, or poor diet, the body stores the chemicals in the fascia of the skin and lymph. This leads to stagnation within the skin which causes wrinkles, age spots, acne, and cellulite.
Ooh boo, you better free yourself from stagnation!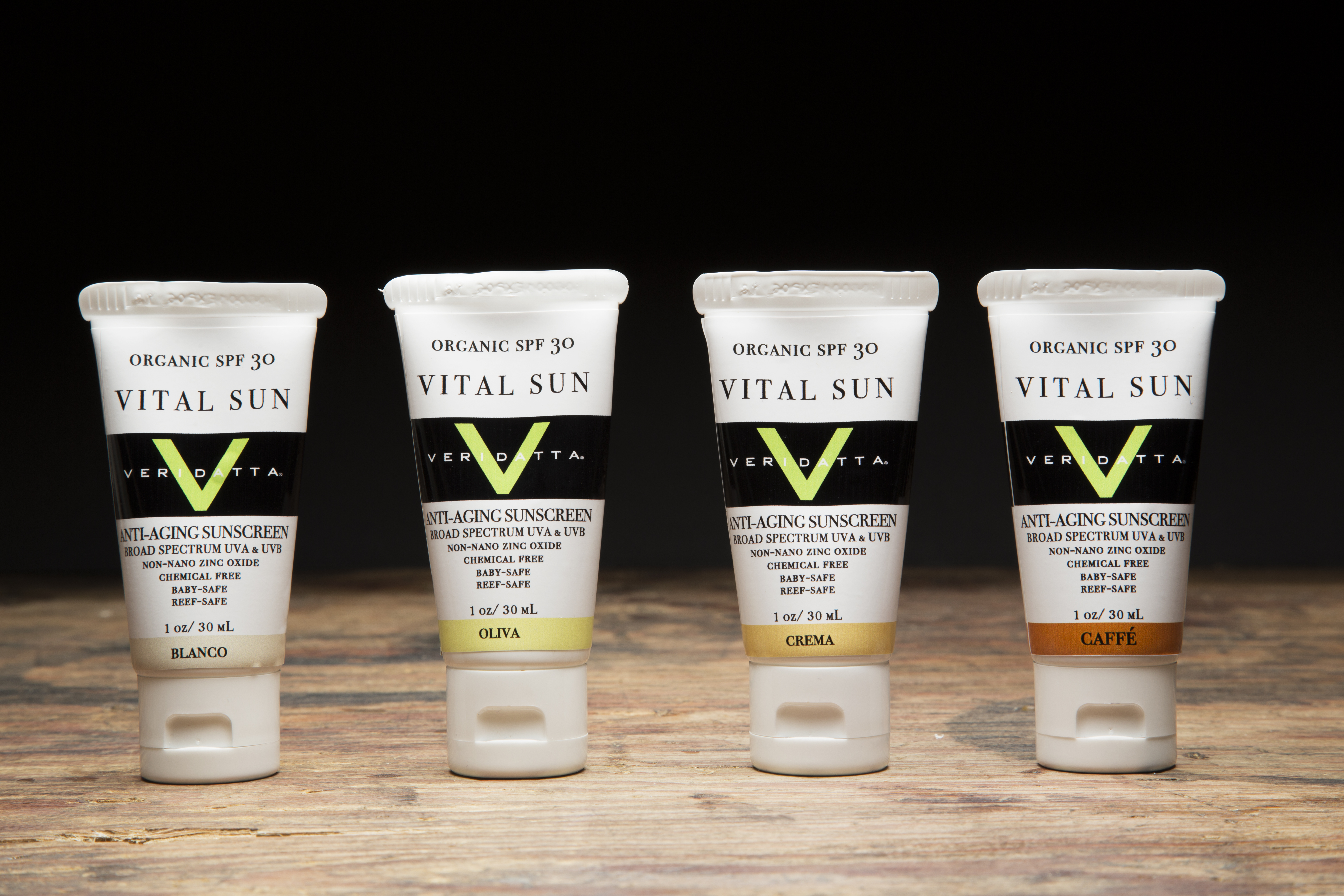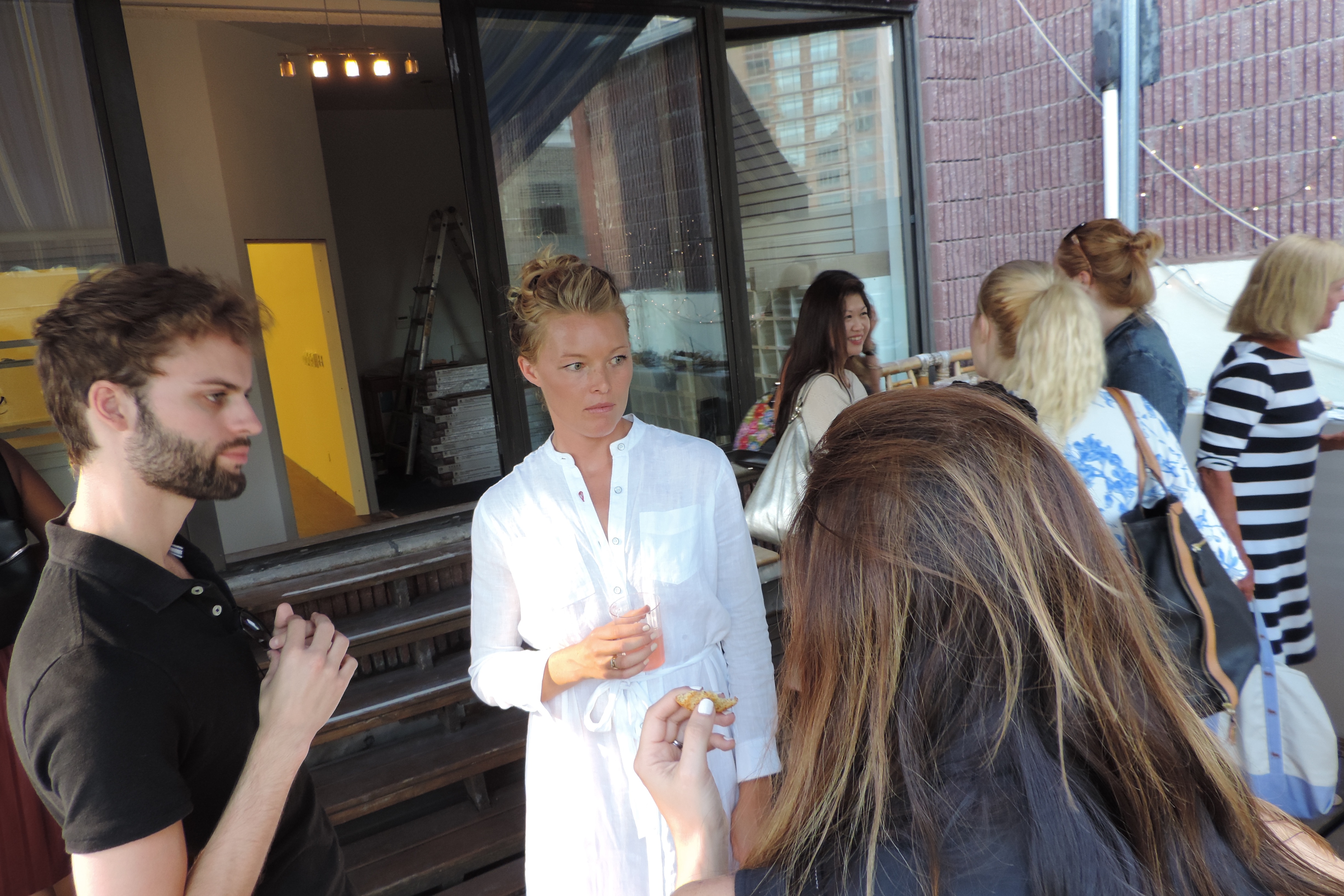 Atmananda Yoga Studio at 226 East 54th street where the launch took place, has just finished a fresh renovation. The atmosphere was easy breezy with cultured tunes humming in the background and beautiful flat weave carpets from Rug-Art. scattered about. Guests, Editors, Bloggers and sun worshipers were served watermelon tequila cocktails and assorted cheeses while enjoying the charming terrace. Naturally, we all had on our VITAL SUN sunscreen.