I had the honor of being the Master of Ceremonies for the IFDA Rising Stars Awards at 'The New Traditionalist' showroom on the 7th floor of the NYDC
The concept and idea of IFDA has expanded since it's beginnings in 1947. The International Furnishings and Design Association understood the value of a forum to exchange ideas and information within the home furnishings field. It's mission in 2017 is inspiring collaboration within the furnishings and design industry to support its people, their products and services.
IFDA is a networking haven. Different events and gatherings throughout the calendar year garner TV Design Personalities, big and small product Manufacturers, legendary Architects, leading Interior Designers and savvy Decorators.
There is something encouraging about a well established society that continues to reach out and recognize those professionals who have made significant steps early in their career and those who have demonstrated outstanding leadership within their established career (Circle of Excellence). #IFDAdoesitall
Rising Star Honorees are typically on track for rewarding careers. Past recipients have become TV design experts, launched product collections and commissioned high-end showrooms. While on stage, I forgot to show the slides of the honorees from the past like Vanessa De Leon, Ryan Korban, Brad Ford, Drew McGukin, Kevin Isbell, Nina Freudenberger, Jon Call, Joan Dineen, Apparatus Studio, Caleb Anderson, TiltonFenwick, Ron Marvin and so many others. This year, IFDA has telescoped the galaxy and discovered a new series of stars on the rise. This years 2016 Honorees are . . . .
Jenny Dina Kirschner of JDK INTERIORS, Lindsay Boswell and Ali Levin of LABLSTUDIO, and Lindsay Weiss and Noah Turkus of WEISS TURKUS PROJECTS, as well as product designer Jessica Ahnert Davis, founder of NEST STUDIO.
Rose Hittmeyer, IFDA NY's chapter administrator, has been at the head of the awards program since it began 10 years ago.

She explains, "IFDA began the Rising Stars Event Program as a way to support the new talent in our industry. The committee that selects the Rising Stars, which changes every year, strives to choose talent with the freshest point of view and one that expresses a new approach to the business of design."
Just so you know a Professional Membership is available for about $350.00 per calendar year. Membership in IFDA is retained by the individual approved for membership and is non-transferrable.
The evening started with cocktails at ducduc the baby sister company to The New Traditionalists which focuses on furniture for children. Then the event moved down the hall to the dark and sultry lounge-like space filled with wonderful furniture and accoutrements for the home – 'The New Traditionalists'.
There were so many moments of awe & awwww – honorees shared stories of creative childhood memories and highlights of personal/business relationships to more than 120 design professionals that filled the audience. Thank you to Justin Shaulis and Jason Hood for the photos. A special thank you to IFDA for the special honor of hosting your popular event – it was a starry starry evening.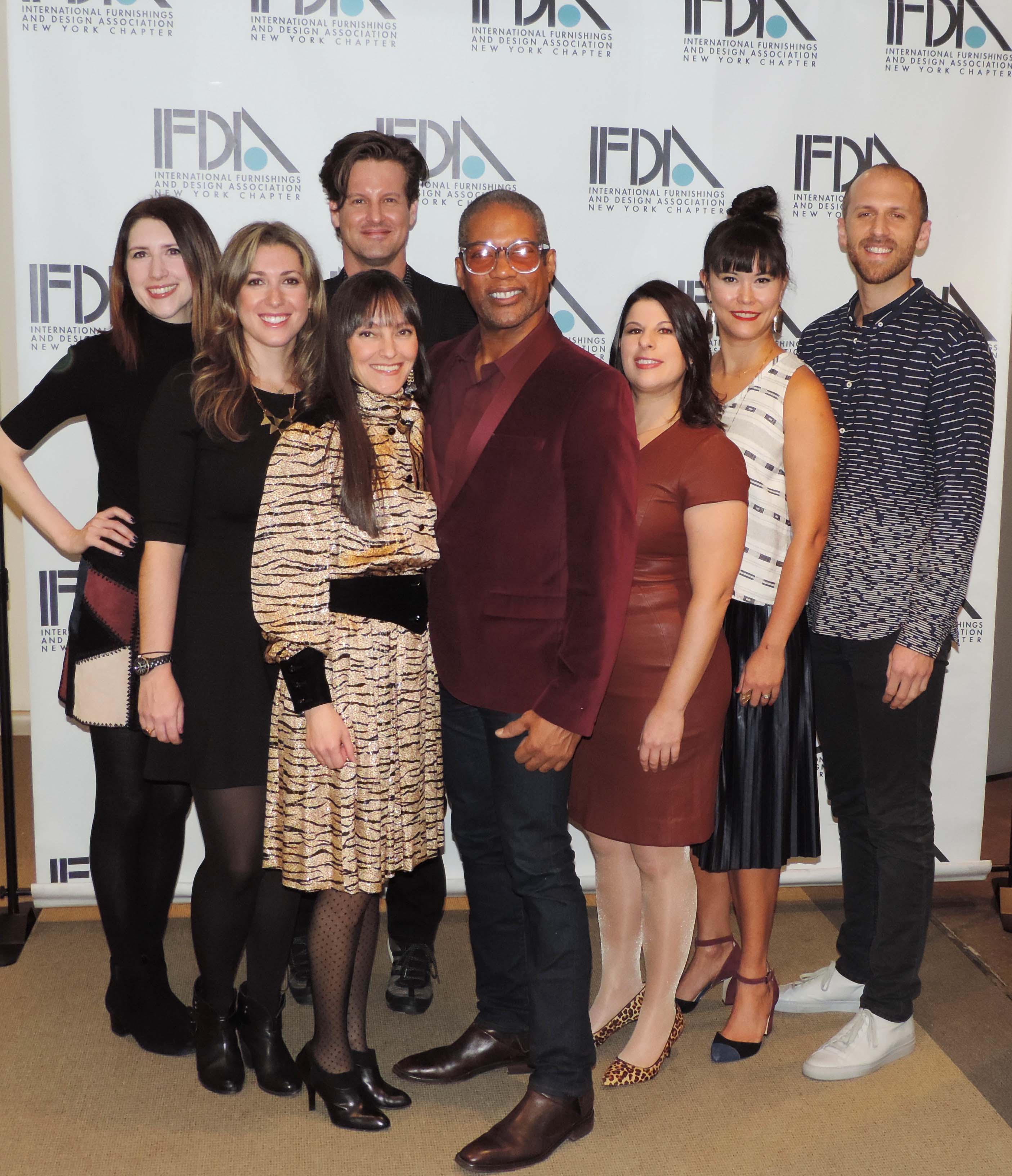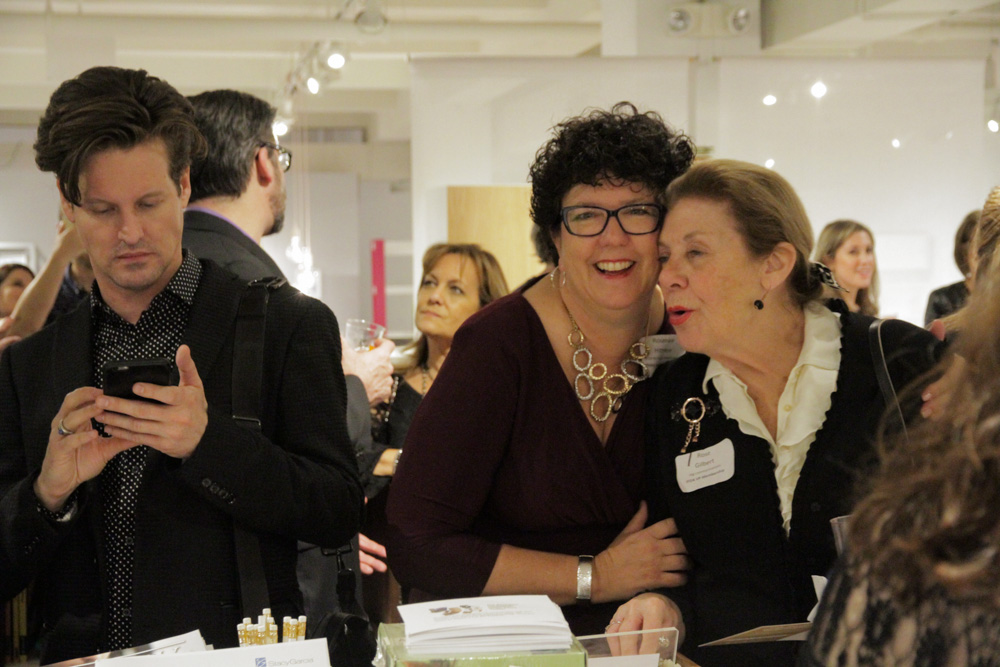 Light snack and cocktails were served at ducduc on seventh floor of 200 Lex. Rose Hittmeyer greets guests