Designer Sasha Bikoff has launched her first rug collection with Rug Art, the NYC-based bespoke rug company located in the Decoration and Design Building.
The official Press Launch was a spirited and stylish breakfast gathering orchestrated by PR GURU and one of the best-dressed New Yorkers' Christina Juarez. More than 50 design industry pros mingled throughout the misty morning. Bill Pittel who just recently said goodbye to Elle Decor + Dan Rubinstein who is killing it with his style-smart podcast The Grand Tourist + Annie Block from INTERIOR DESIGN MAGAZINE mentioned the popular publication has been discovering modern design since 1932 + McCary Moncada who is the new Store Manager at Luxury Living's newly reopened 10,000 square foot space on Madison Ave.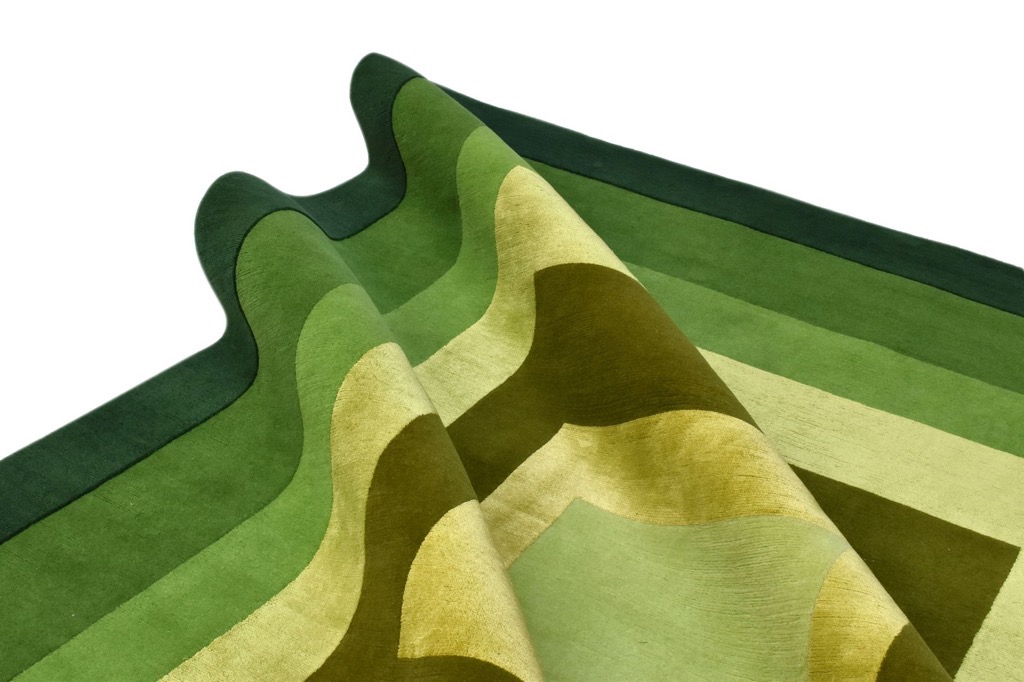 RUG ART owners, Vidal Sasson, and Sigal Sasson were thrilled with the response to the quality of the rug collection. Sigal mentioned "the handmade rugs are finished on both sides and that type of detail is why our rugs are timeless. They last."
Vidal spoke about how "the Rug Art creative team enthusiastically has followed and
admired Sasha's fashion-forward design aesthetic for many years. Our rug collaboration introduces fresh new colors and imaginative patterns that are on point with a maximalist perspective and will add a modern pop to a vast range of interiors. Sasha's style is intoxicating and signifies a new generation in design."
The Artemest Galleria on 19th in the Gallery District mixed their current exhibition of minimalist Italian sculpture and collectibles with the bold glory of Sasha's new rug collection. It was a splendid presentation of textile and stone.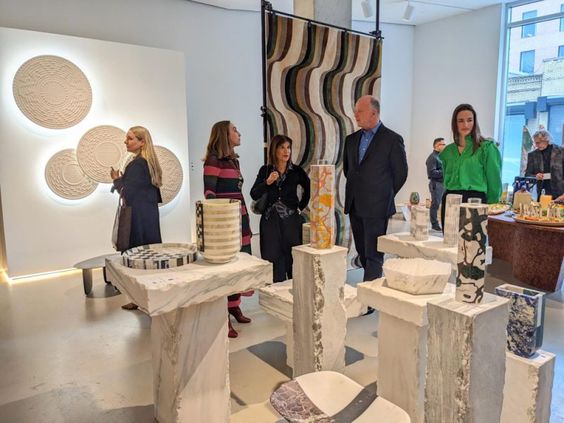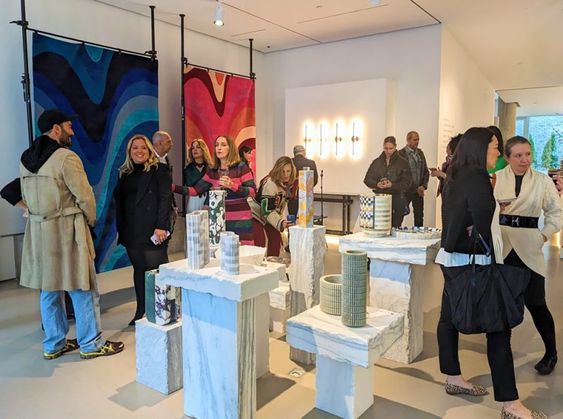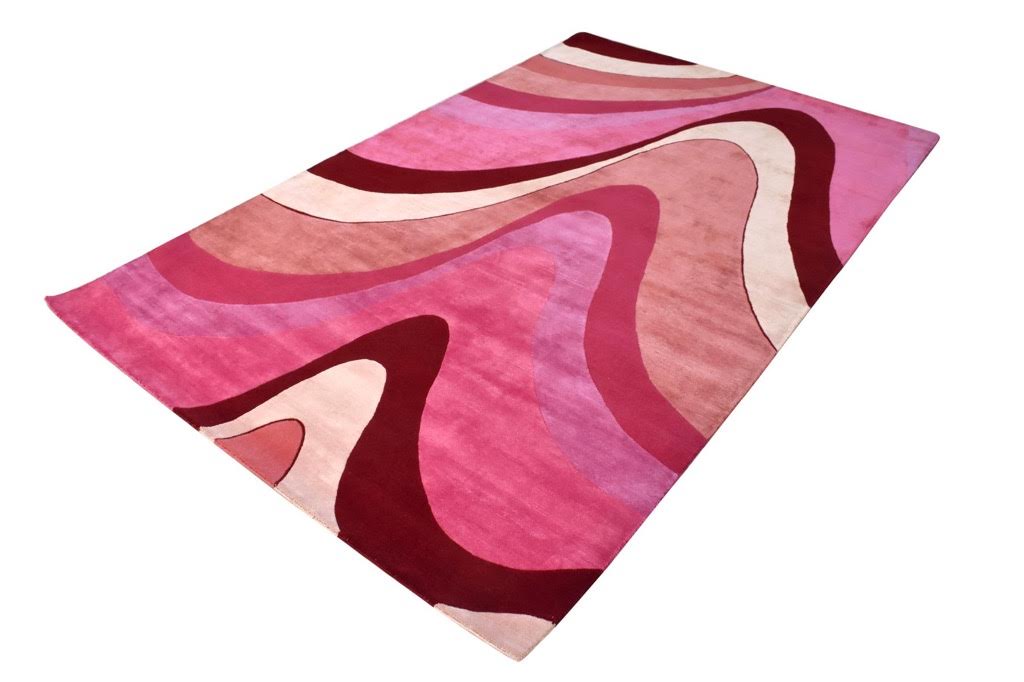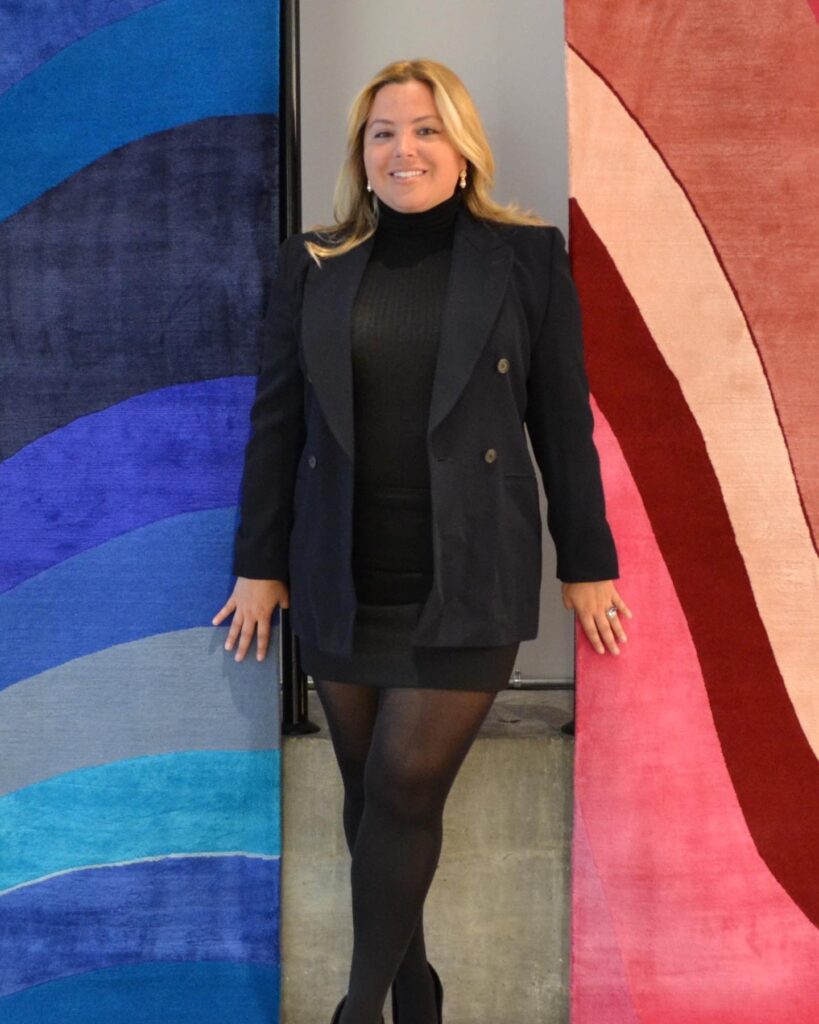 "The collection was inspired by Verner Panton, Josef Albers
and Sonia Delaunay and the vibrant colors found in
nature."
– Sasha Bikoff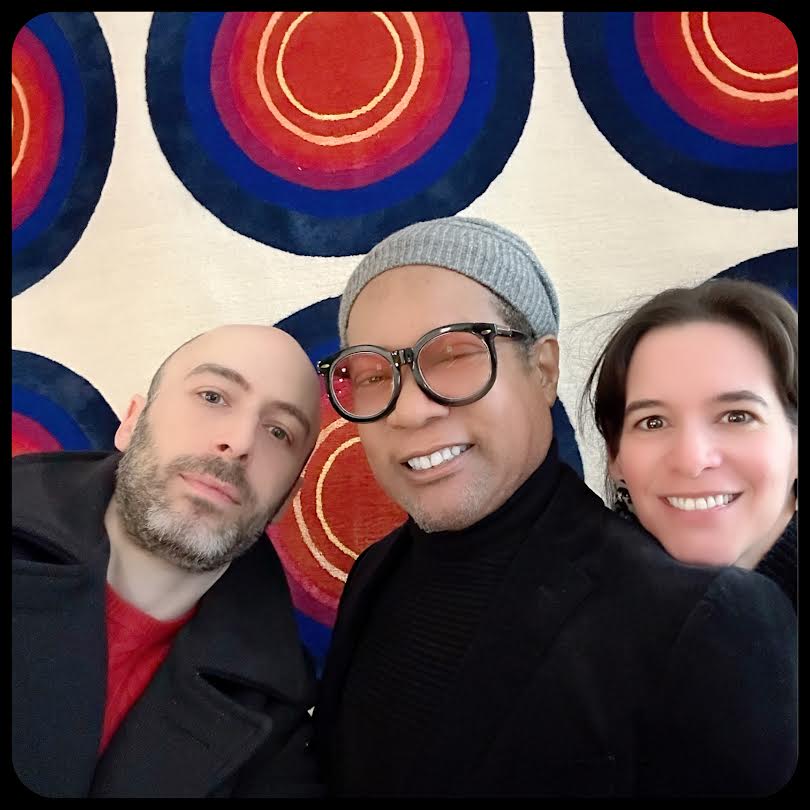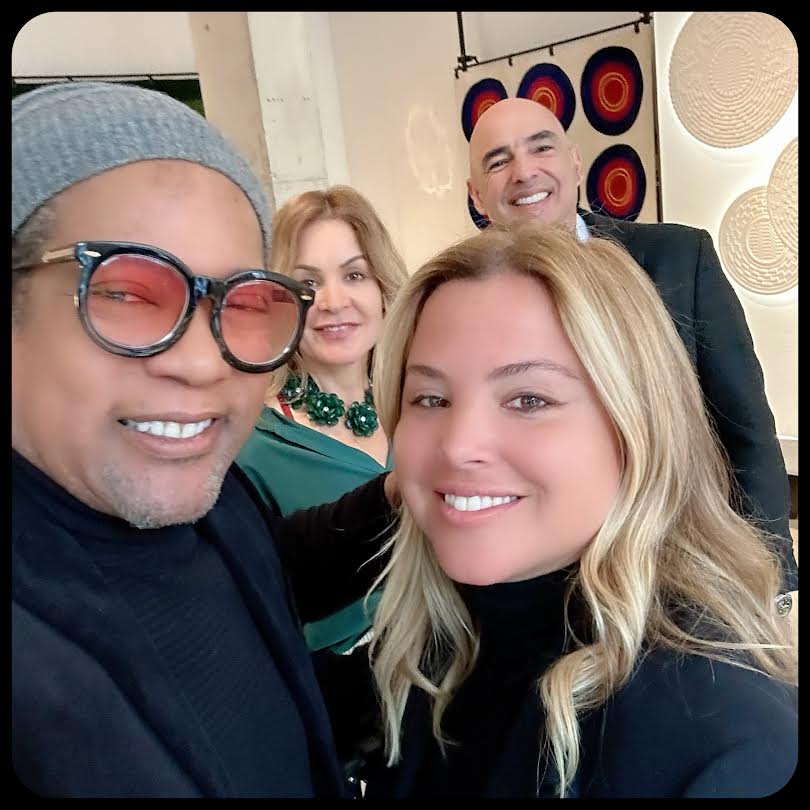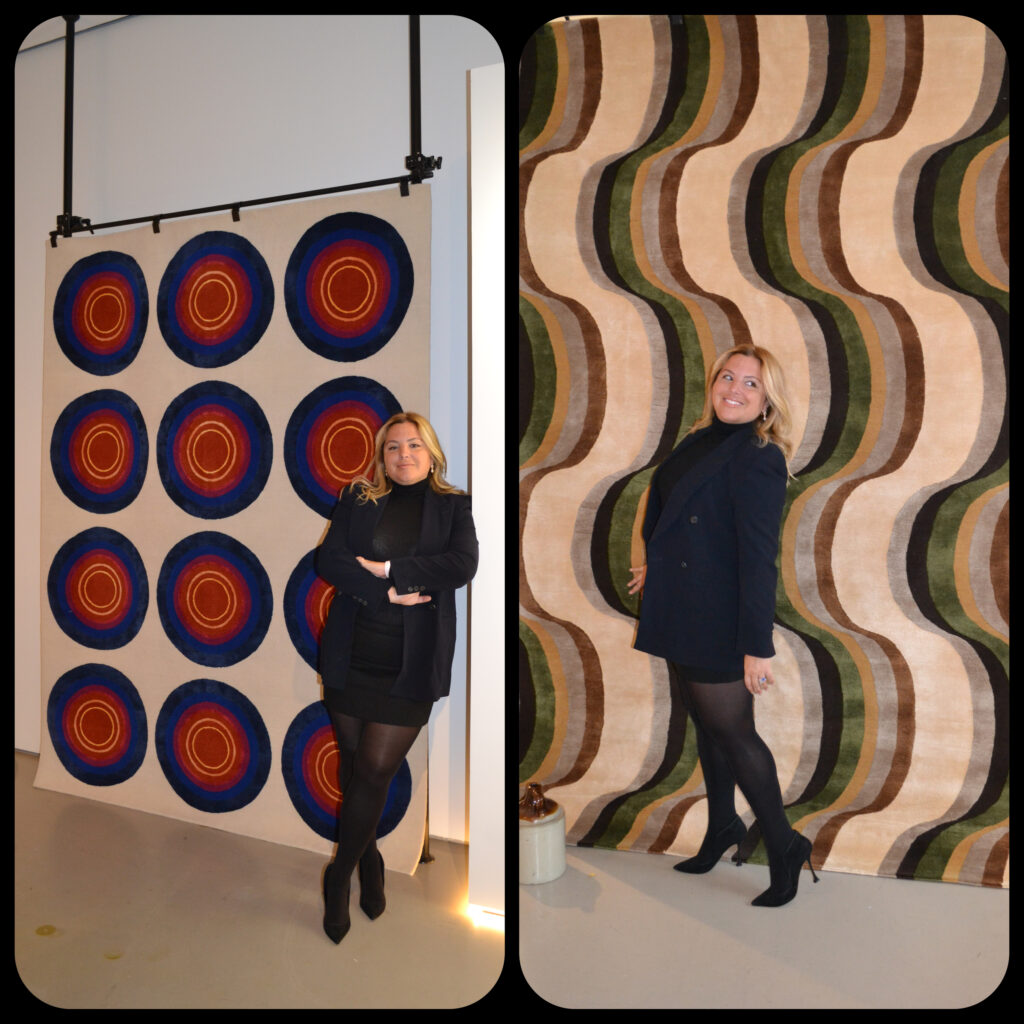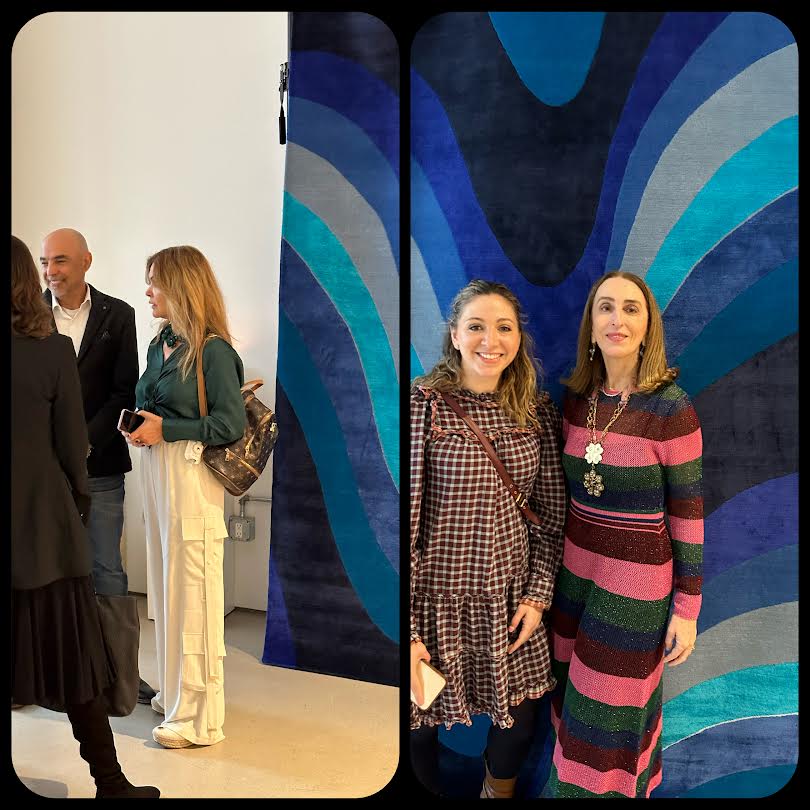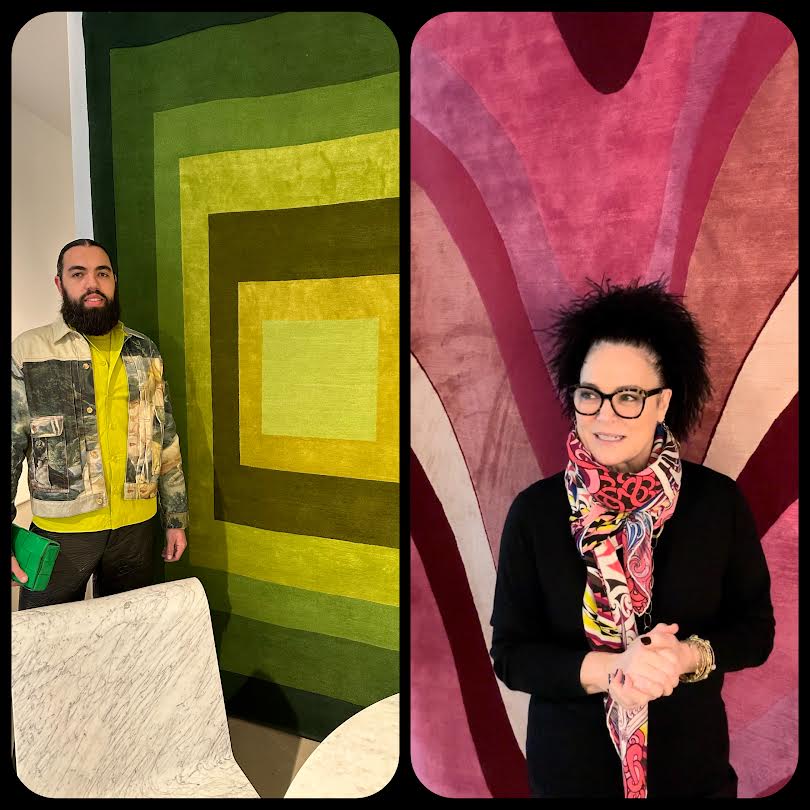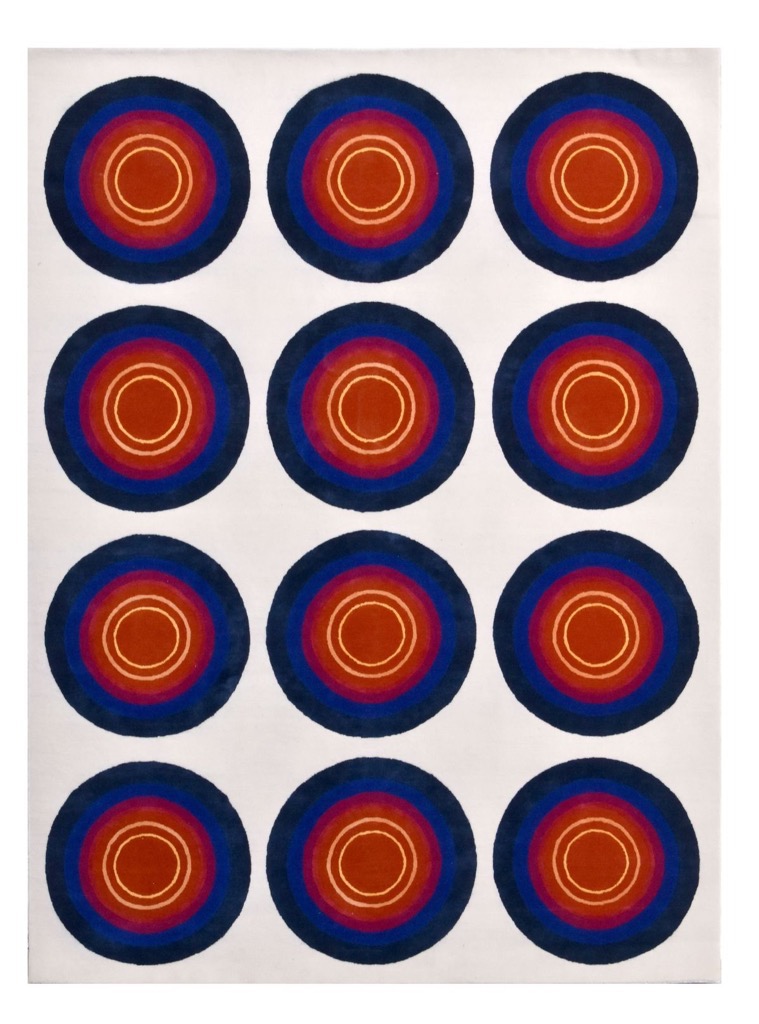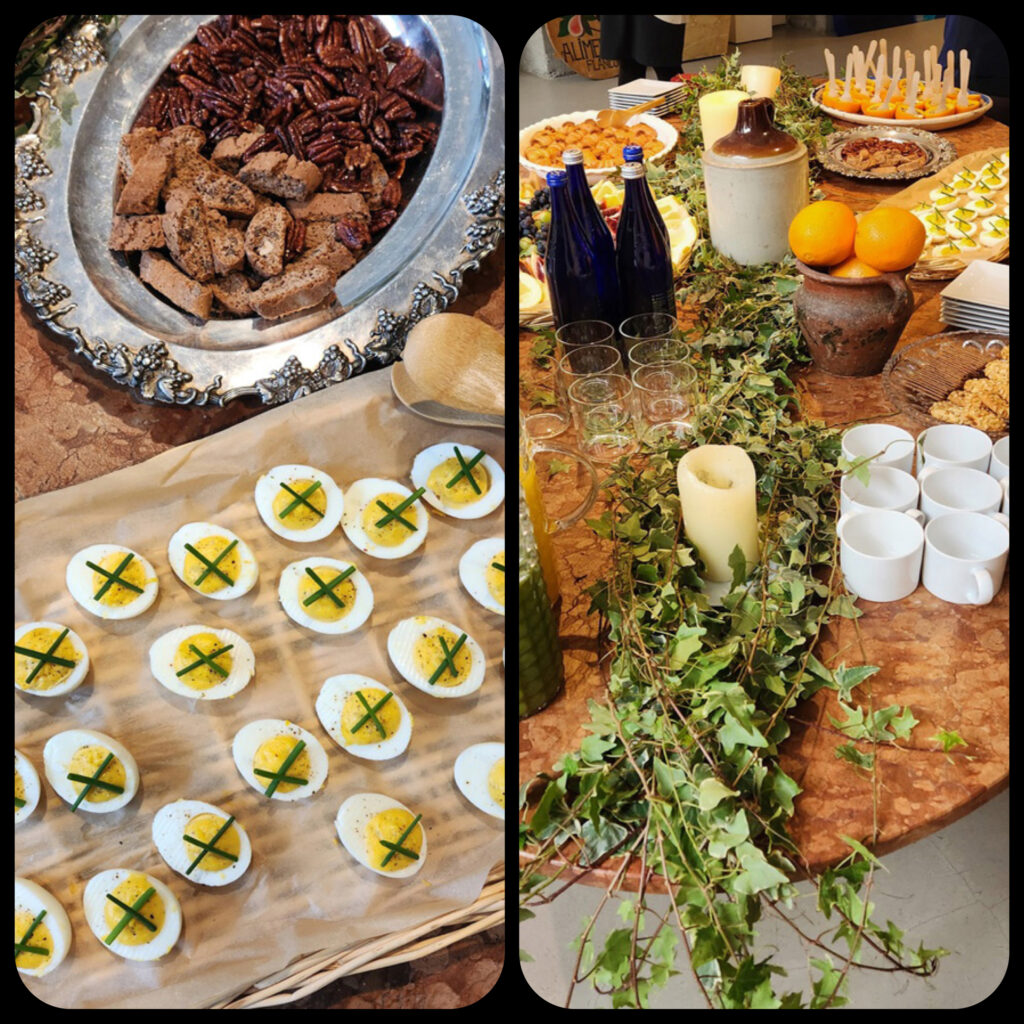 Alimentari Flaneur prepared a delicious buffet with deviled eggs, yogurt/granola in a grapefruit cup along with a bevy of healthy bite-size morsels.
Sasha Bikoff is known for her flawless execution of bold and colorful maximalist designs sculpted by her vast worldly exploits and experiences. Bikoff's international style is heavily influenced by the multicultural flair of her hometown, New York City, and from her frequent travels
to Paris, Marrakesh, and Milan. Sasha studied Fine Arts and Art History at George Washington University and the American University in Paris, beginning her career
at a world-renowned art gallery before establishing her own interior design firm.