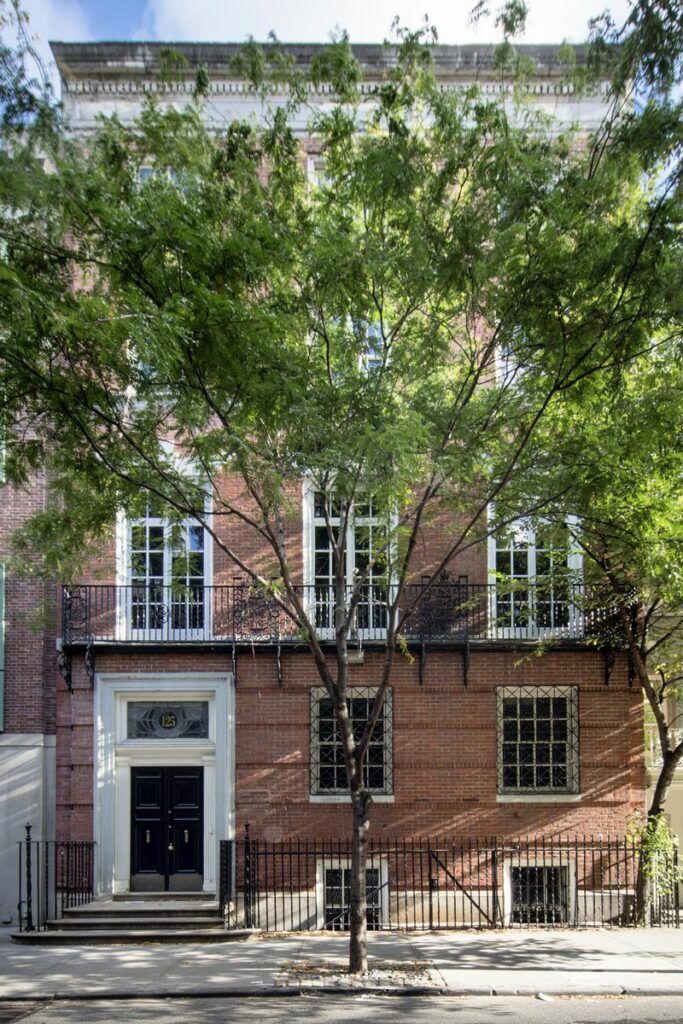 OOPS – She did it again! Iris Dankner found fifteen talented designers to decorate a 22 million dollar mansion in order to raise funds for the Breast Cancer Research Foundation. The 2019 Holiday House Design Show opened with an exalted crowd of designers and notable celebs.
Hunky political guru and CNN news anchor Chris Cuomo was a there for the ribbon-cutting ceremony accompanied by his gorgeous wife Cristina. Pretty and sweet reality TV star Ramona Singer made an appearance to meet girlfriends Missy Pool and newly married Liz McDermott Barnes in the 'Tiffany's' inspired second-floor salon designed by Ally Coulter.
Opening Night Gala at Holiday House Design Show 2019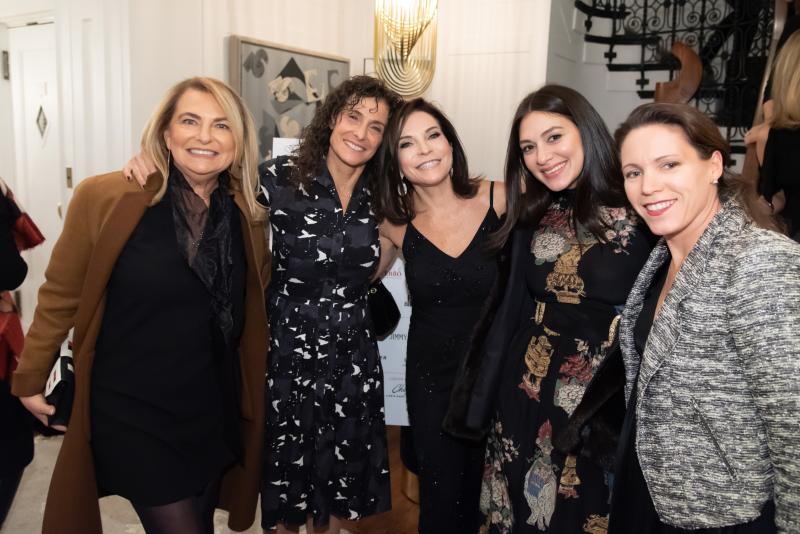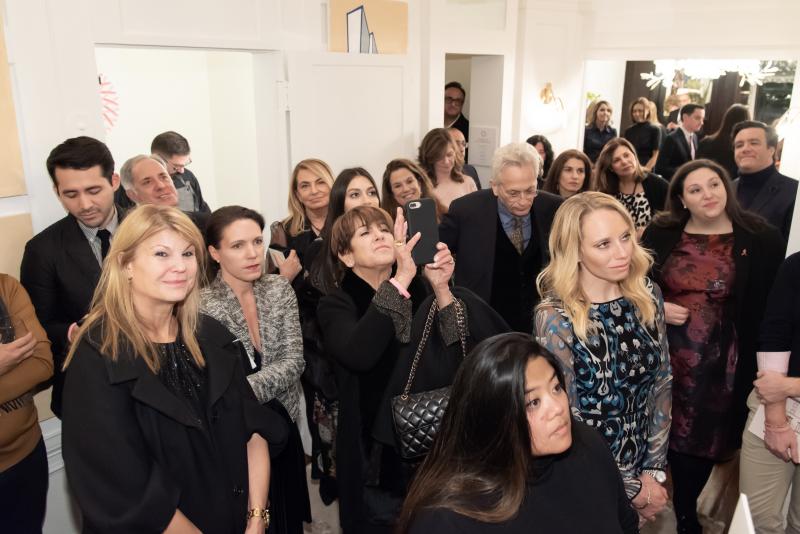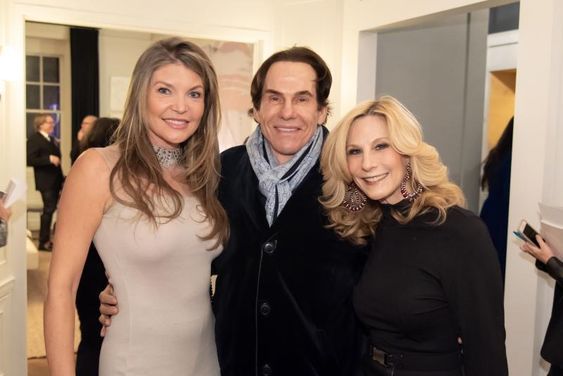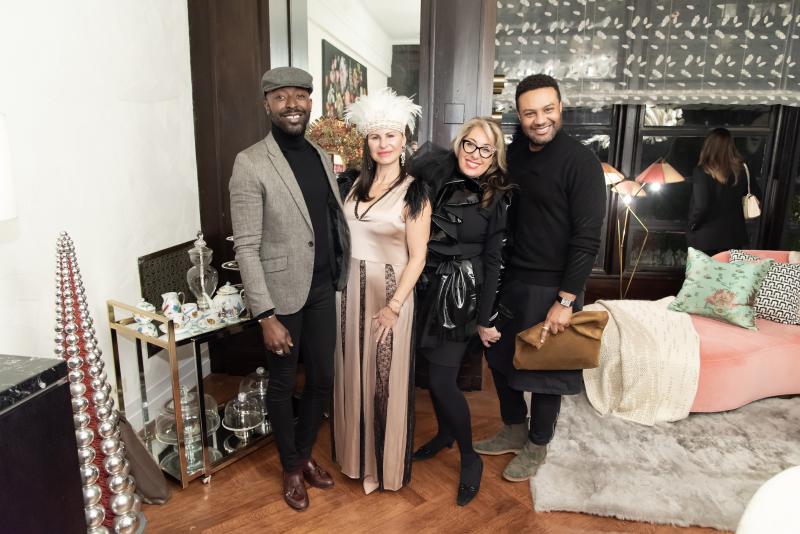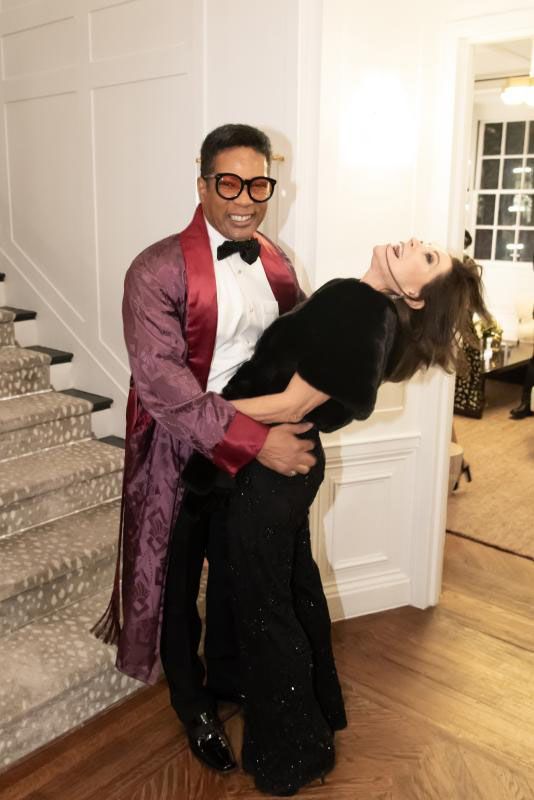 Often when I see Iris we have an instant giggle that turns into a laugh – it was just that moment that photographer Annie Watt told us to "stop clowning around."
Television host and NYC celeb Rosana Scotto made a youthful appearance and so did legendary Interior Designer Barbara Ostrom. There were countless fashion moments – handsome Bennet Leifer strutted a dark blue suit and coordinating ombre knit sweater + Talented Painter, Jonathan Kutzin sporting a beautiful custom suit, shirt, tie and probably shoes. Fotog and socialite Andrew Werner added his infamous 'fleur'd pins' to the lapel of his jacket.
The style legend Holly Hunt kept her fashion basic in all black with a hint of glamouuuur twinkling around her neck. Participating designer and glamour girl, Vanessa DeLeon donned a silver-hued dupioni silk ball gown with an embellished edge.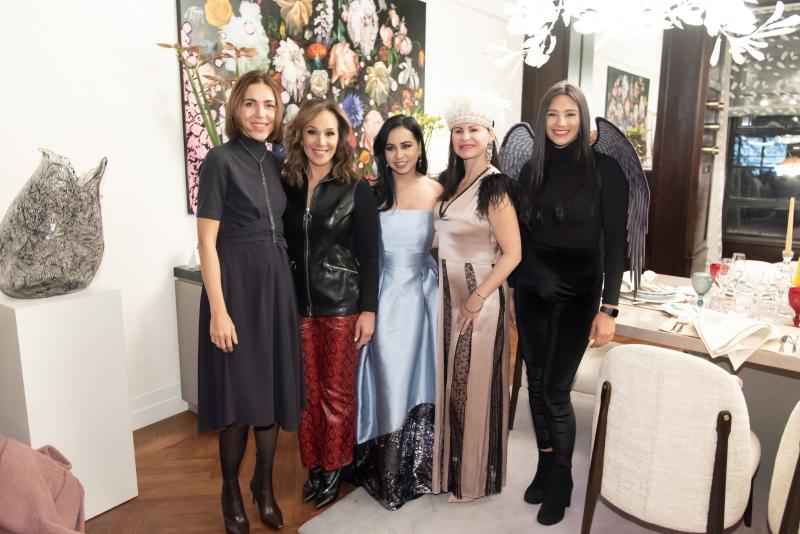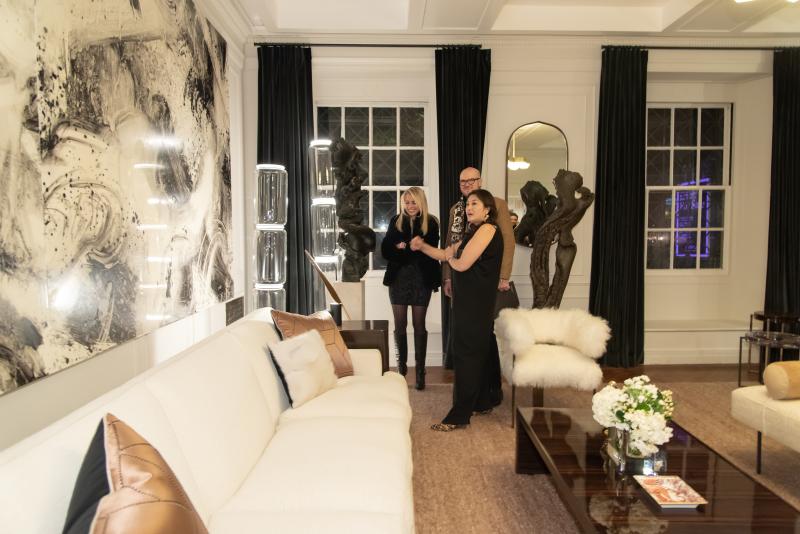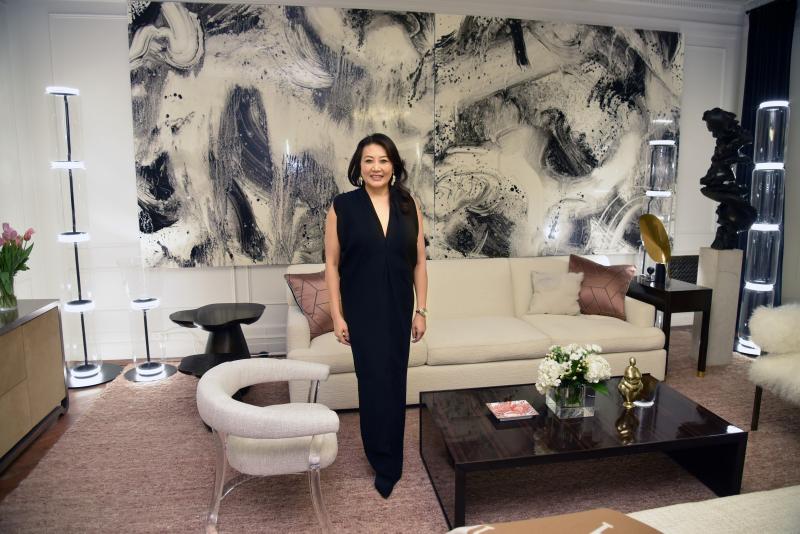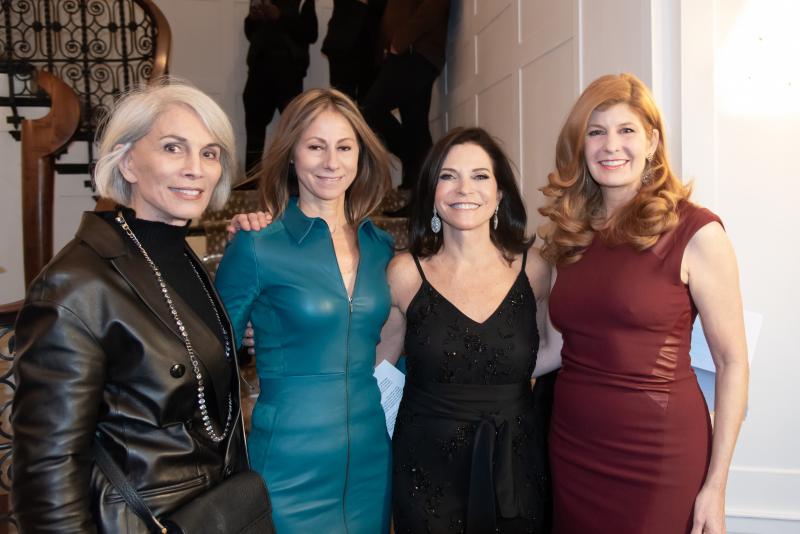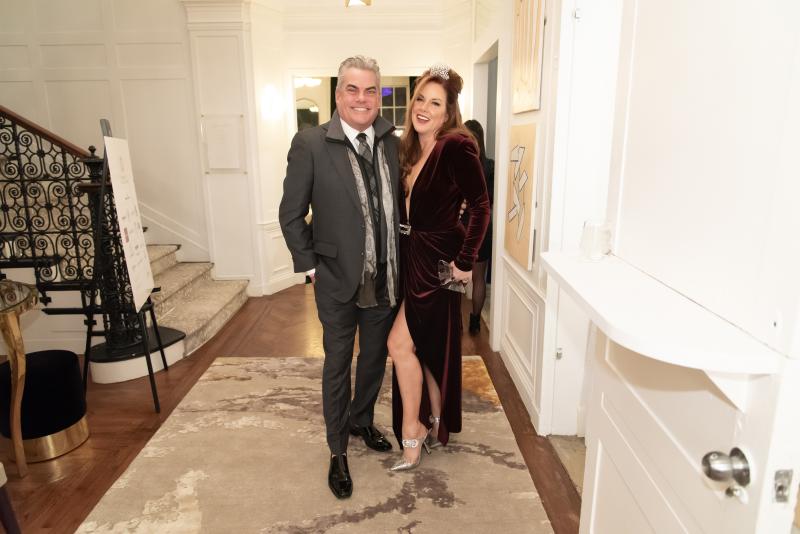 My good friend and participating designer Ally Coulter walked into the party in a sleeveless, French cut black satin cocktail dress and left in a long sleeve, high slit, deep burgundy velvet gown. Her tiara glistened with both frocks.
I also spotted Allison Eden, Brent Seward, Bob Gainer, Nicole Haddad, Janice Brown, Katharina Plath, Nicole Noonan, R. Couri Hay, Randi Schatz and hundreds more at the opening night gala for Holiday House.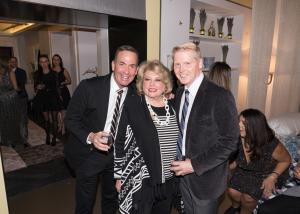 Located at 125 E. 65th Street just off Park Avenue, this rare super wide 35 ft. Neo Georgian townhouse with approximately 12,250 sq. ft., 12 ft. ceilings, 6 fireplaces, over 5 bedrooms, and the enchanting 35 ft. wide garden is an extraordinary example of the renowned architect, Charles A. Platt (1861-1933).
The year's participating designers and firms include Ally Coulter Designs, Bakes & Kropp, Baltimore Design Group, Bennett Leifer Interiors, Bjorn Bjornsson Interior Design, Elsa Soyars Interiors, Hilary Matt Interiors, Jasmine Lam Interior Design + Architecture, Lauren Berry Interior Design, The Lewis Design Group, MHM Interiors, Nicola Rosendorff Interior Design, Rooms by Zoya B, Studio Neshama, Tara Kantor Interiors, Touijer Designs, and Vanessa DeLeon Associates.
All the photographs in this story are taken by legendary society photographer ANNIE WATT and JOHN SANDERSON for AnnieWatt.com. Annie will soon be celebrating a decade of portraits at her solo exhibit called 'Famous'. I love her comments when she snaps my picture – "point your nose towards the camera lens – you should know this – let's go- I don't have all night". J'adore her. #yesplease
Thank you Iris Dankner, your Holiday House RULES!!!