The Profile: All About Jimmy Kaston who is a quintessential New York man with a legendary trail of opulence. My dear friend Jimmy hosted the New York Times reporter, MICHAEL TORTORELLO and it was revealed that Jimmy has an extensive arrowhead collection and 1,001 other artifacts stacked up in a three-room Stuyvesant Town apartment in Manhattan.
Naturally, he works in the antiques business. Perhaps 100 paintings hang, salon-style, on the walls. And he has covered the floor, a parquet that reminded him of "a dentist's waiting room," with Oriental carpets that date back to the 1880s.
In Mr. Kaston's estimation, a crowded home is a comfortable home. "Those minimal places look like prisons to me," he said. Mr. Kaston's apartment, by contrast, resembles one giant cabinet of wonders. Yet the real marvel may be its condition. The place is clean. . . .
. . . And so he has staged vignettes out of his "curiosities," like a taxidermied turtle and a monkey skull, in 10 different antique cabinets. Yet to show these objects to the best effect, the "glass needs to be a little sparkly and shiny," he said. And that means more dusting.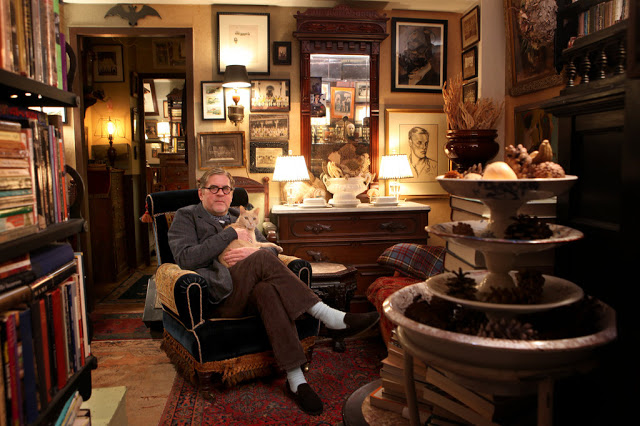 There's performance side to Jimmy Kaston he is the mastermind behind the off broadway monologue "Jimmy Funny Cry Happy Disco" which resurged to a Manhattan theater due to popular demand! It's his musings & monologue about his experiences in the late 1970's, during the gay disco era in Manhattan. His performance has clever humor, mixed with real life drama, tapped with 70's music and laugh out load stage antics.
There is yet another side to James Kaston. He's been the long time "go-to design consultant" at
Remains Lighting
a successful antiques business which touts that the best way to sell antiques is to back them up with impeccable customer service. Remains has a state-of-the-art restoration workshop devoted to antique lighting. Now,
Remains
produces new product – inspired by the silhouettes and styles of memorable 'one of a kind' objects – their Permanent Collection proudly keeps the history and knowledge of metal craft alive.
Name
James Kaston
Occupation
Account Manager Remains Lighting, Monologist + Artist
Tell me about a project or accomplishment that you consider significant in your career
Monologues and working with interior designers at Remains
What are the rewards from your work
Re: the monologues- telling the truth and having it be funny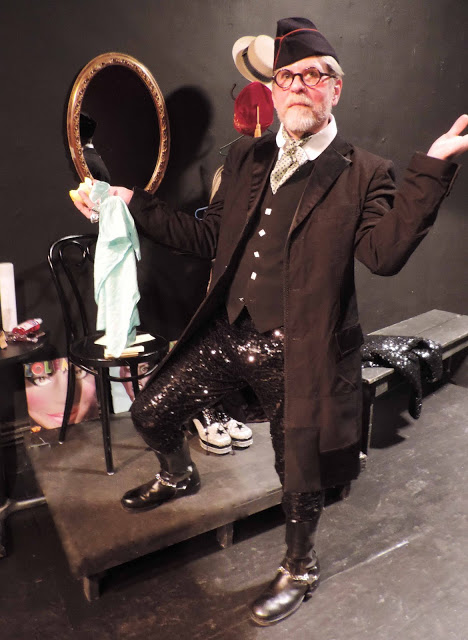 re: Remains- working with really lovely people both inside and outside the company.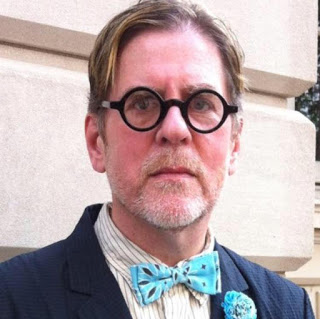 If there were a movie about your life who would play you?
Phillip Seymour Hoffman
Which philanthropic organizations have you been connected to
Can you share a motto or mantra
'Give me a fucking break, will you ….'
What book are you currently reading
The Woman in White by Wilkie Collins
Who is your celebrity crush
What is your favorite time of day
Do you know your heritage
Yes


Are you fluent in other languages
No, though I know enough French to get along fine in Paris
What would your DJ name be
Jimmy Go Round the Outside
Do you have a favorite number
8
What is your go to fashion brand
If we were to peek in your closet, what are the dominant colors
black and navy

What is your present state of mind
worried


Do you awake with or without an alarm
with alarm
What is your favorite social media outlet
Facebook
If you could be a background singer, dancer or musician – which entertainer (living or dead) would you choose as the star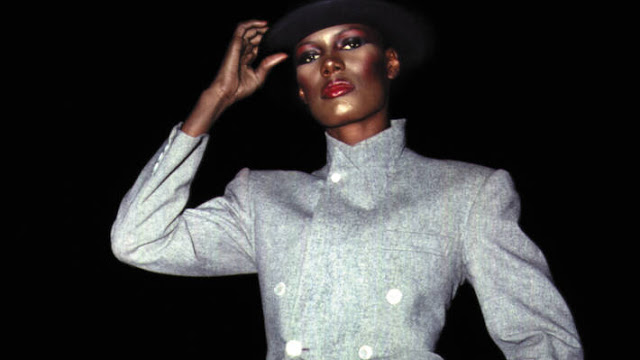 What is the last photo you took with your cell phone
An antique lamp
One of the best lessons my parents taught me is to

never consider yourself better or put yourself higher than anyone else, we're all the same and entitled to respect no matter what.


What is your favorite work of art

A painting by Balthus, name unknown though, or else I forgot it


What is your favorite building in Manhattan

A building with a Mansard roof, on Broadway and 19th Street
#jameskaston #thenewyorktimes #
SteffenHedlund #monologues #history #remains #writer #funnyguy #opulence #antiques #newyorker