Recalculating and navigating the many twists and turns in life — including moments such as starting a new project, deciding to by an impressive piece of art, finding out about an affair, discovering a new favorite restaurant, deciding to get married, choosing meat eating over veggies — we recalculate our choices and steps on a daily basis. I kept hearing the word 'recalculating' while sitting in a 'Lyft' car when the driver chose his own route instead of using the precalculated one provided on his smartphone. 'Recalculating, recalculating – bwow-chcka-bwow — I think there's a pop song in there somewhere . . .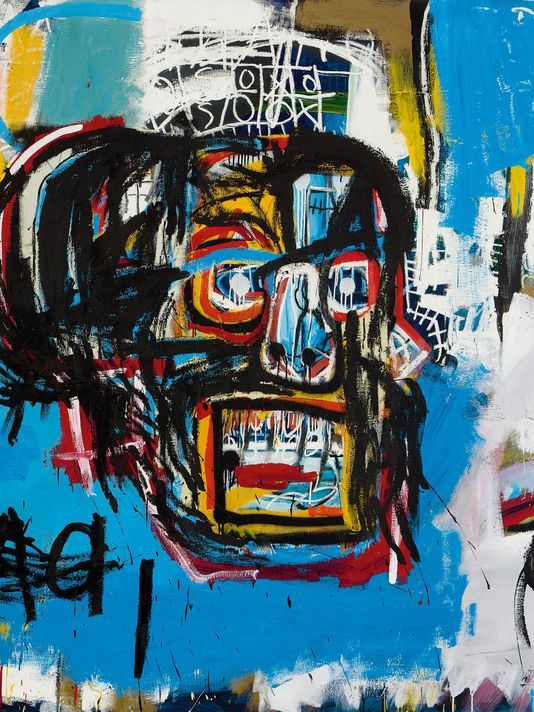 NEW YORK — Artwork by
Jean-Michel Basquiat
sold for a record $110.5 million at Sotheby's auction of contemporary art Thursday night, May 18th. The painting's graffiti-like typography depicts a face in the shape of a skull.
Joining the rarefied $100 million-plus club in a salesroom punctuated by periodic gasps from the crowd, Jean-Michel Basquiat's powerful 1982 painting of a skull became the sixth most expensive work ever sold at auction. Only 10 other works have broken the $100 million mark.
"Untitled" was virtually unknown before it was unveiled at Sotheby's weeks ago. The auction house said it remained in the same private collection since it was bought at auction in 1984 for $19,000.
Japanese billionaire Yusaku Maezawa revealed himself to be the buyer through a post on his Instagram account. "I am happy to announce that I just won this masterpiece," he said in the post. "When I first encountered this painting, I was struck with so much excitement and gratitude for my love of art. I want to share that experience with as many people as possible."
It was Mr. Maezawa, the 41-year-old founder of Contemporary Art Foundation, who last year set the previous auction high for Basquiat, paying $57.3 million for the artist's large 1982 painting of a horned devil at Christie's. Mr. Maezawa is also the founder of Japan's large online fashion mall, Zozotown.
Basquiat died of a drug overdose in 1988 at age 27.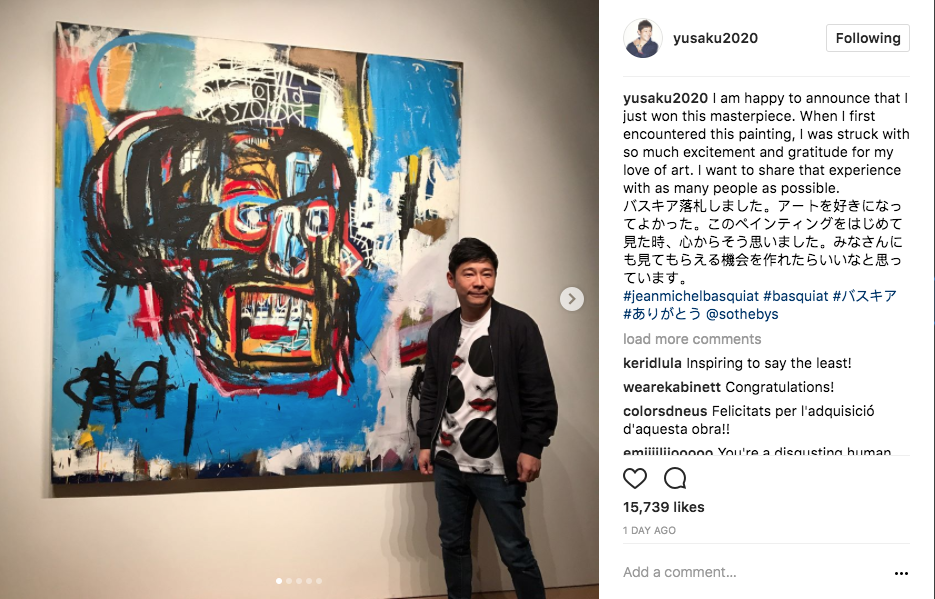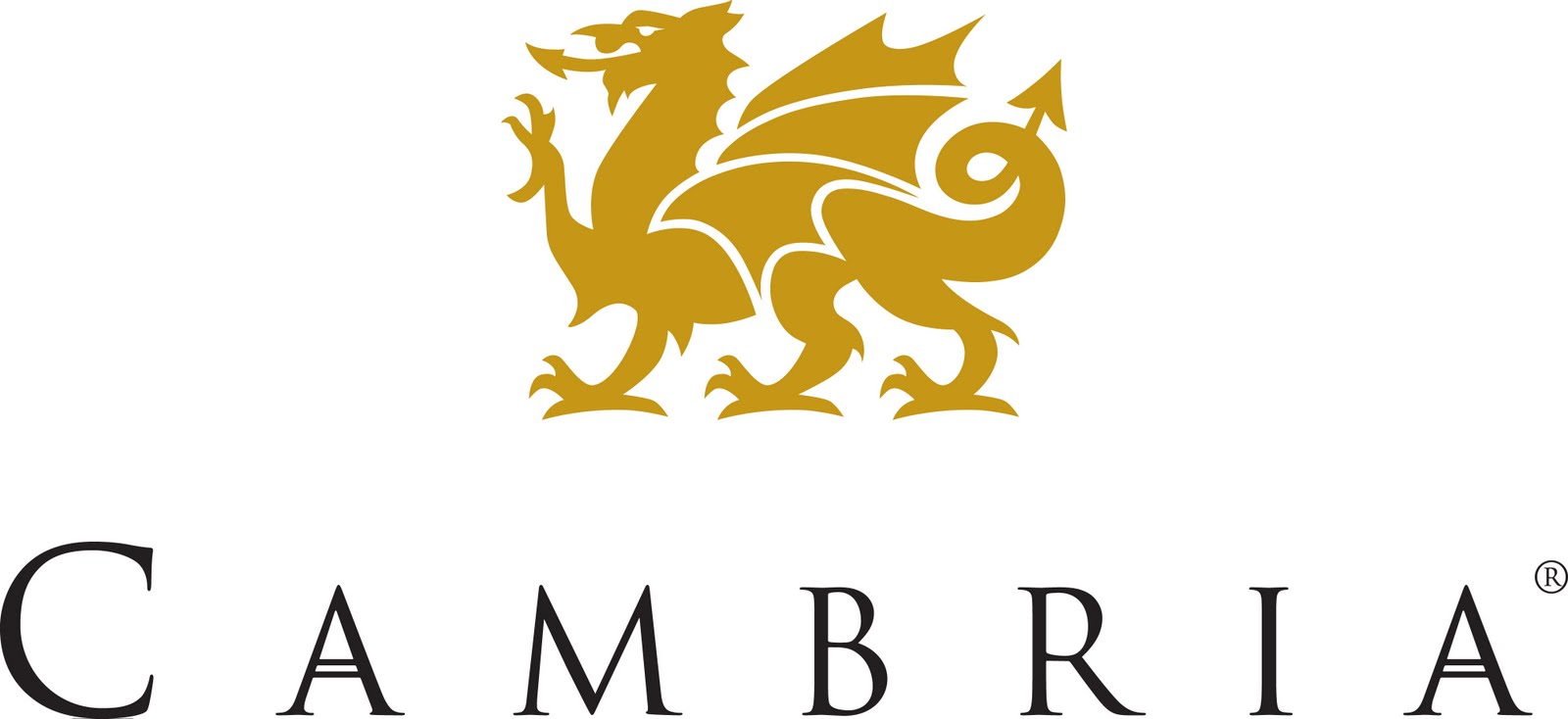 Meanwhile, back in my world – on Saturday I had the esteemed pleasure of attending a beautiful dinner at Il Gattopardo hosted by my favorite stone and surface producer Cambria Quartz and the forever elegant LUXE Magazine. Other distinguished guests included Kate Rumson, Summer Kath, Vanessa DeLeon, Darrin Varden, Bennet Liefer, Jiun Ho, James Nolan, Laura Michaels, Benjamin Frowein, Michelle Blair, Nancy Fire and many other interior design phenoms. We dined in a private candle lit room with 3 story ceilings with a wonderful 'outside- inside' ambiance. It was a pleasingly ingenious and tasteful evening. The terrific images are from photographer Chris Veith.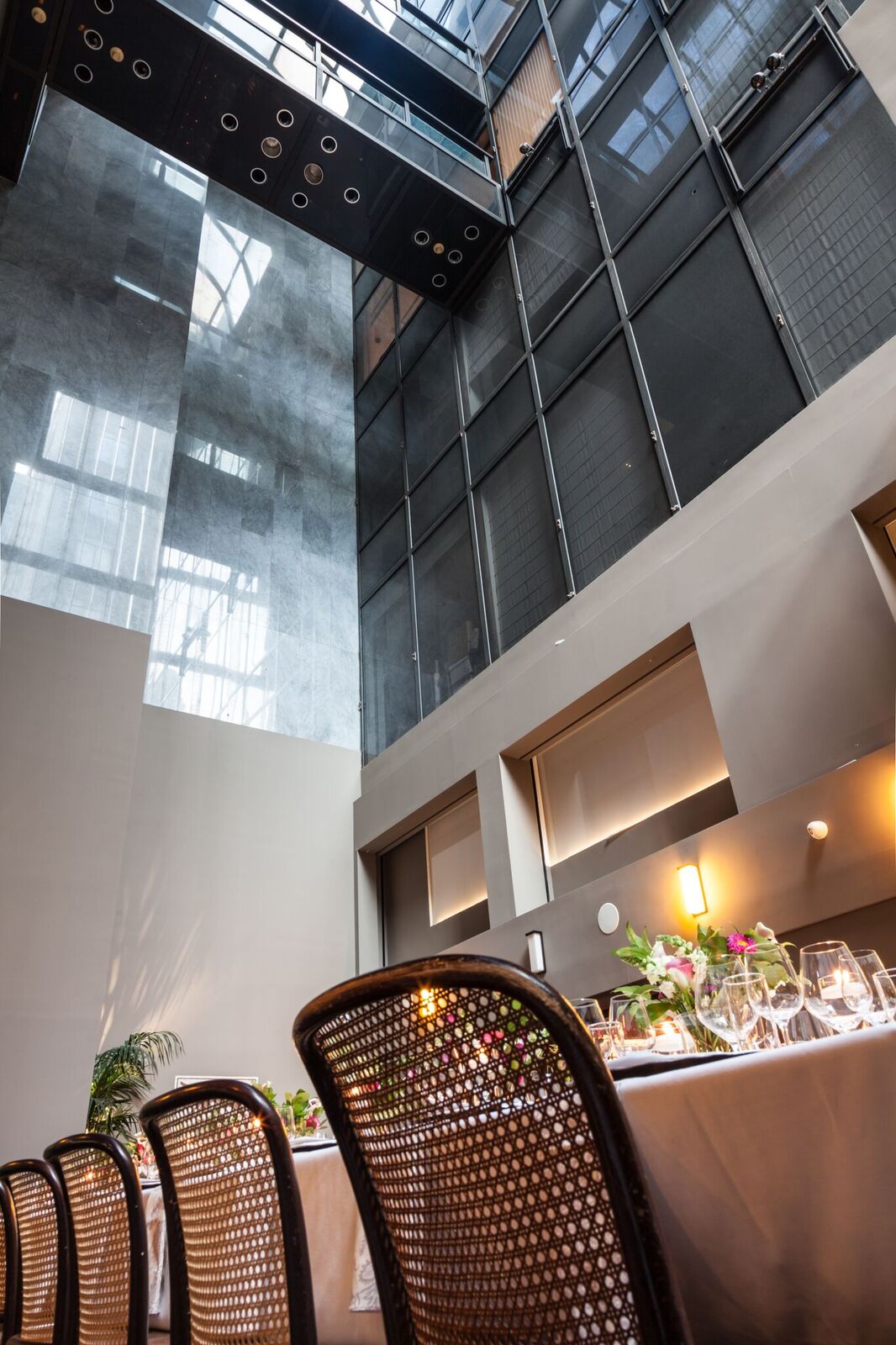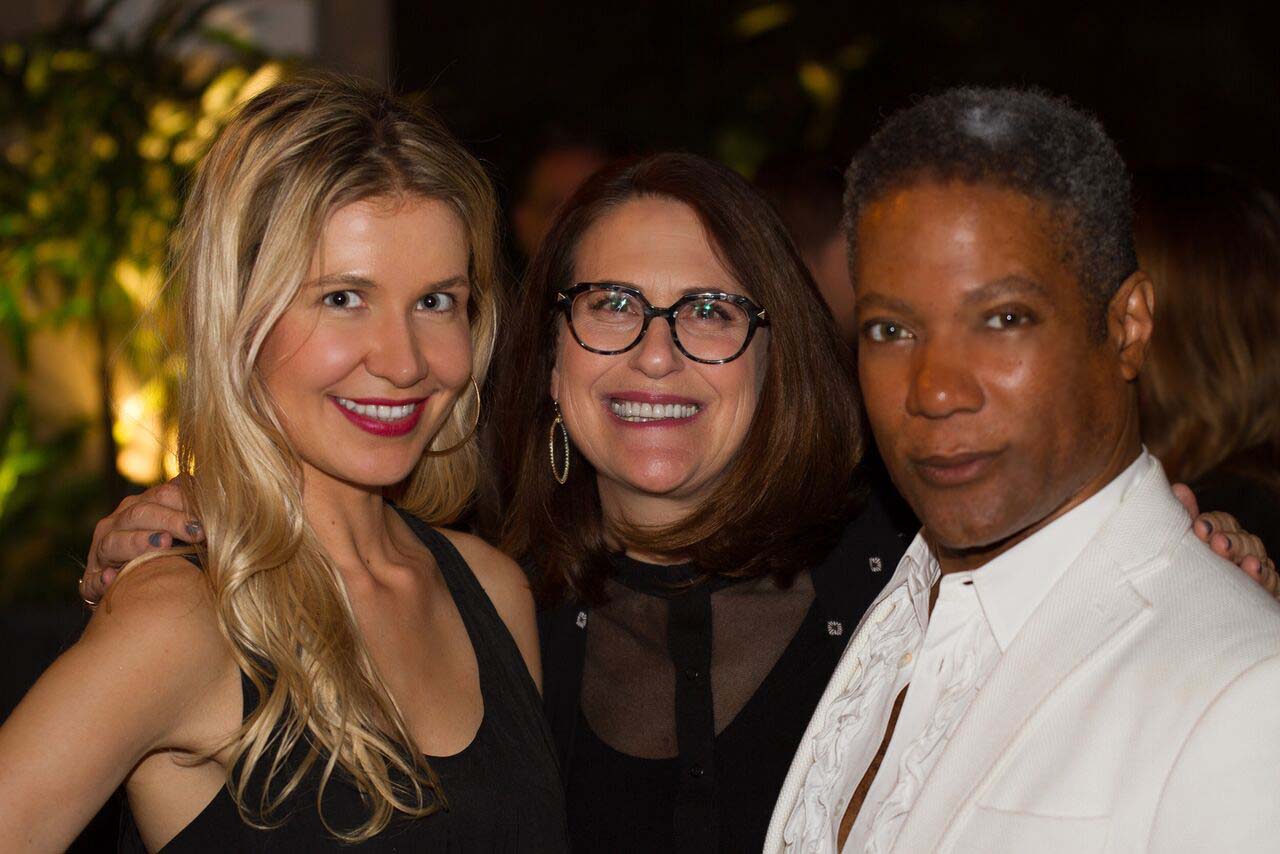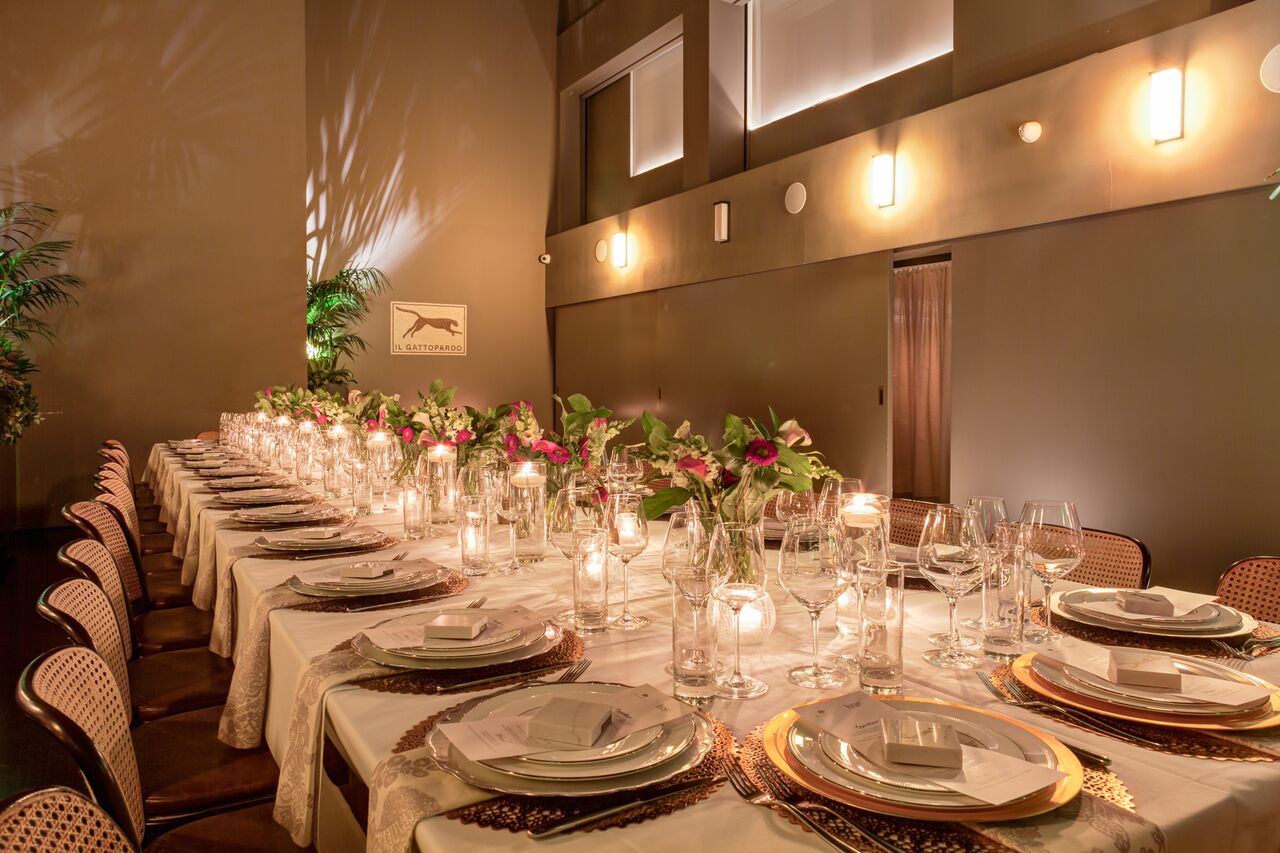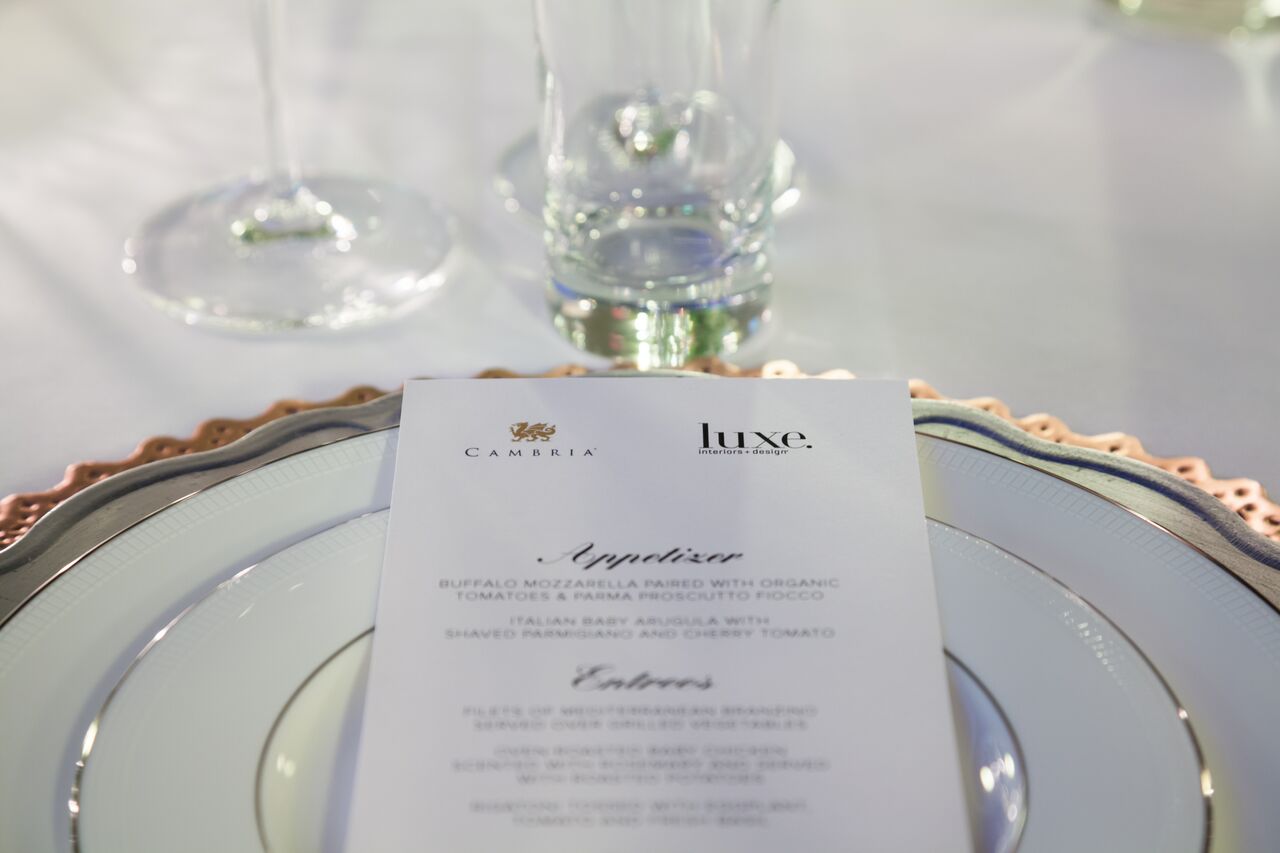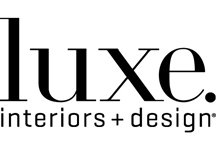 On that same Saturday, the
Apparatus
co-founders Jeremy Anderson and Gabriel Hendifar opened their massive workspace studio for ACT II/ Werkstatte Disco, an annual event for the disco-dance-fashion-drama enthusiasts. The crowd was "LACQUERED"- and full of notables like
Amanda Lepore
,
Boy George
,
Christian Louboutin
and a grand performance by Joey Arias. The huge APPARATUS studio has exquisite new design details, maintaining a fresh museum like atmosphere for what has become Manhattan's most popular lighting venue (and party palace) for sophisticated home accessories. Photos by
Hunter Abrams
for W.