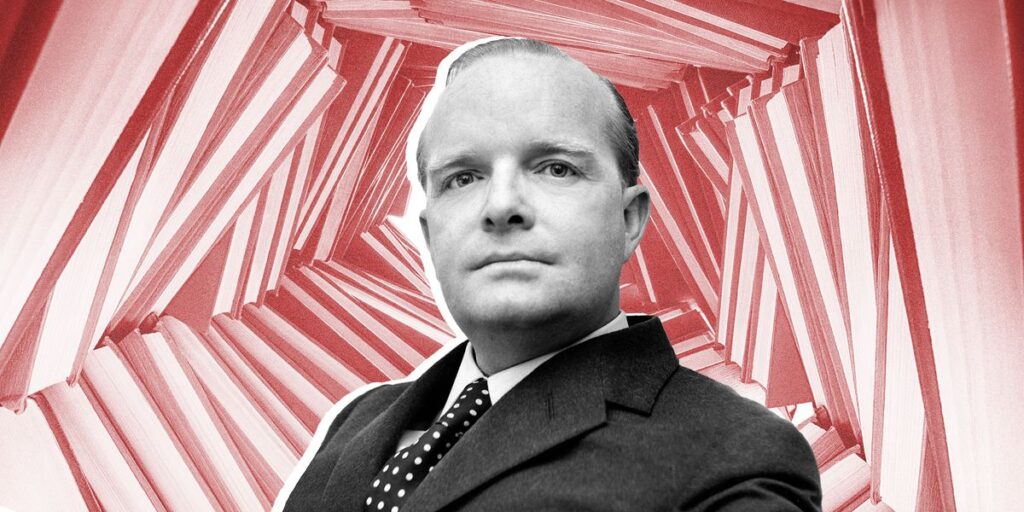 It was the early 1980s and Truman Capote was in a tough spot, whether he realized it or not. After the 1975 publication of the short story "La Côte Basque 1965" in Esquire caused a tempest in the gilded teapot of New York's high society, the In Cold Blood author found himself iced out of the social circle of which he'd once been the epicenter. Alcohol and pills had become constant companions. And he was more than a decade overdue on the manuscript for Answered Prayers, the short story collection for which Random House had paid him a $25,000 advance with a 1968 due date. Capote failed to turn in the book before his 1984 death.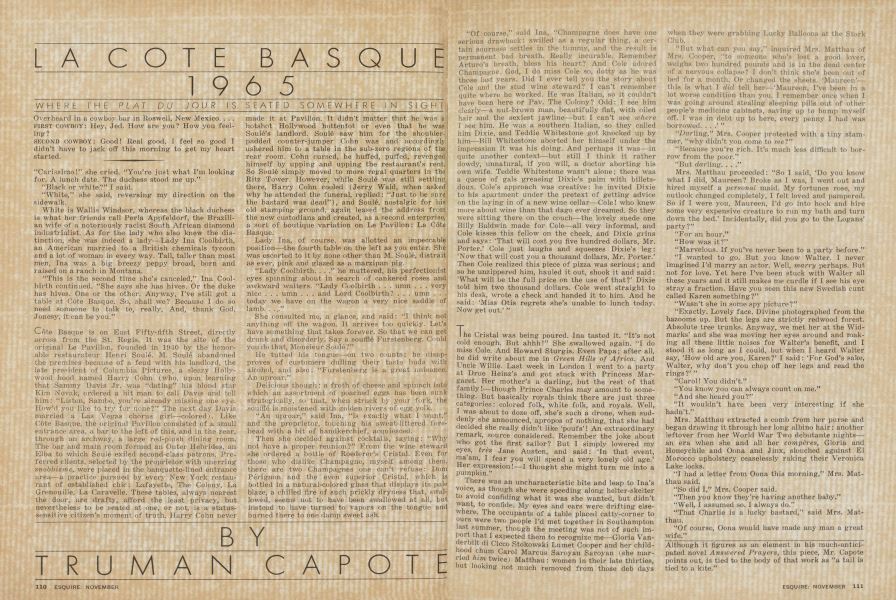 Feud, Ryan Murphy's historical anthology series, is finally back with season 2. After a five-year gap, the FX drama returns with an all-new, star-studded installment called Capote's Women, with the focus on the falling out between notorious writer Truman Capote and several of his female friends, including Ann Woodward, Babe Paley, CZ Guest, Gloria Guinness, Joanne Carson and Slim Keith
Murphy will master mix a chapter of Capote's book which exposed the scandalous behavior of his glittering circle of socialites. And will star an '80s screen legend to a '90s It-girl. Here is a peek at the revered actors who've so far joined the ensemble and the glamorous figures they're set to play.
Naomi Watts as Babe Paley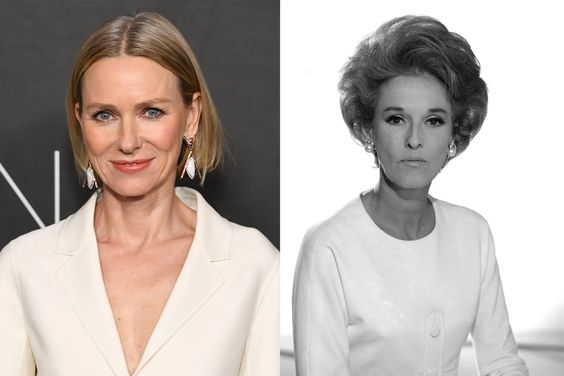 The British-Australian actor was the very first to be cast and takes on the part of one of Truman Capote's closest friends: the bouffant former Vogue editor Babe Paley, who became the long-suffering wife of CBS founder William S. Paley. She famously stopped speaking to the writer after "La Côte Basque, 1965," an extract from his unfinished book Answered Prayers, appeared in Esquire in 1975, and featured a thinly veiled account of her husband's infidelity. She was terminally ill with lung cancer at the time and died in 1978. Capote was not invited to the funeral.
Chloë Sevigny as
C. Z. Guest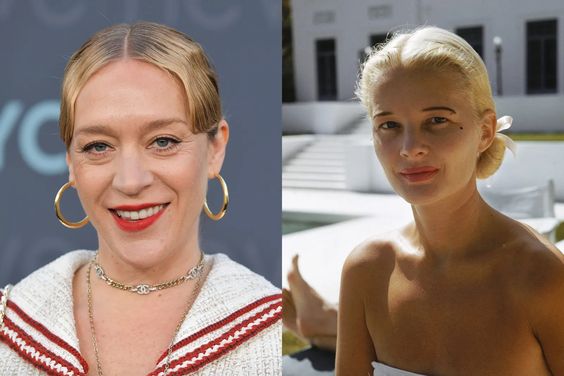 Who better to play the luminous C. Z. Guest—the actor and columnist who was a muse to everyone from Andy Warhol and Salvador Dalí to Slim Aarons—than eternal New York It-girl Chloë Sevigny? Much like the independently-minded style icon, C. Z. Guest was something of an outlier: She and her husband, polo champion Winston Guest, were among the very few socialites to remain loyal to Capote after the release of "La Côte Basque, 1965."
Calista Flockhart as Lee Radziwill
The role of Lee Radziwill—the immaculately dressed younger sister of Jackie Kennedy who, in 1975, was recently divorced from a Polish prince—will be taken up by the Illinois-born star of Ally McBeal. Lee didn't come off badly in "La Côte Basque, 1965" and initially defended Capote, but they later drifted apart as a result of his alcoholism.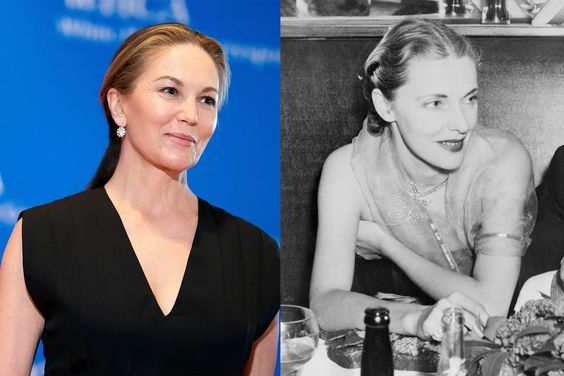 Best known for her Oscar-nominated performance in Adrian Lyne's Unfaithful, the screen veteran will be transformed into Slim Keith, the impossibly elegant cover girl who was also credited with bringing Lauren Bacall to the attention of Hollywood, after showing a photo of her to her then-husband, the prolific auteur Howard Hawks. Keith refused to speak to Capote again after he used her as the model for a much-married-and-divorced society gossip in "La Côte Basque, 1965".
Molly Ringwald as Joanne Carson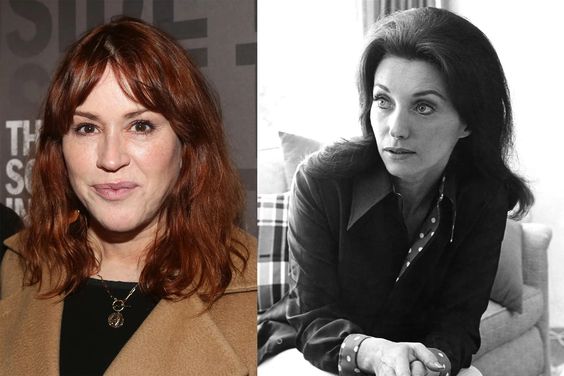 The John Hughes favorite, who won hearts in Sixteen Candles, The Breakfast Club, and Pretty in Pink, will be playing Joanne Carson, the talk show host and ex-wife of The Tonight Show presenter Johnny Carson. After her divorce from the latter in 1972, she became a close friend of Capote's. It was to her house in Los Angeles that he retreated when New York society turned against him, and it was there that he died in 1984.
Demi Moore as Ann Woodward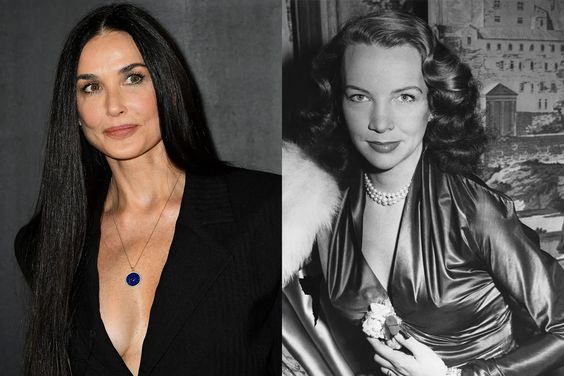 The Hollywood stalwart has a pivotal role in the series: that of showgirl Ann Woodward, who grew into a controversial figure after her marriage to banking heir William Woodward Jr. Many objected to the union, the couple had several affairs, and William asked Ann for a divorce in 1947. She refused, but in 1955, she shot and killed him in their own home, claiming to have mistaken him for a burglar. A grand jury deemed the death accidental, but Woodward was banished from high society as a result.
Her story had largely been forgotten by the time "La Côte Basque, 1965" was published, but it nodded to it with a character also named Ann—a woman of modest means who marries well but, fearing her powerful husband is about to divorce her, shoots him in the middle of the night. Her mother-in-law, eager to avoid a scandal, pays off the police and ensures no charges are brought against her. Days before the release of Capote's chapter (which some believe Ann Woodward may have been sent an advance copy of) she killed herself by swallowing cyanide.
Ella Beatty as
Kerry O'Shea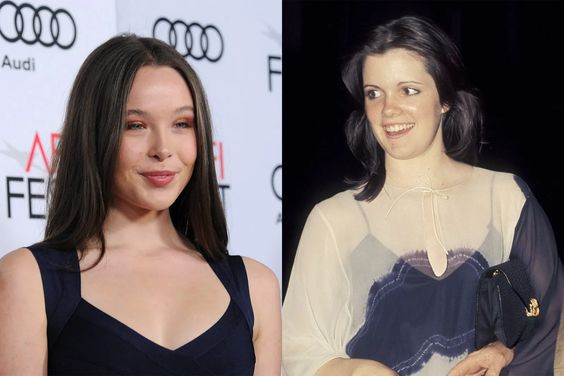 The 22-year-old recent Juilliard graduate—and daughter of Hollywood legends Annette Bening and Warren Beatty—will be making her screen debut as Kerry O'Shea, the daughter of Capote's lover John O'Shea. When Kerry was 11, her father became the writer's business manager and he, in turn, a regular presence at their home in Long Island. John O'Shea eventually left his family to be with Capote and refused to support them financially, which led a teenage Kerry to call Capote, asking for advice. He suggested she get a job and helped her sign with Wilhelmina Cooper's modelling agency. Her name was too similar to another model on their books, so Capote renamed her Kate Harrington—Kate after her grandmother, and Harrington because it was her mother's maiden name.
Kate would stay with Capote in New York when she was working, and he took her under his wing, introducing her to everyone from Andy Warhol to Richard Avedon. She remained a close companion of his for the rest of his life and would later name her own daughter Truman.
Treat Williams as William S. Paley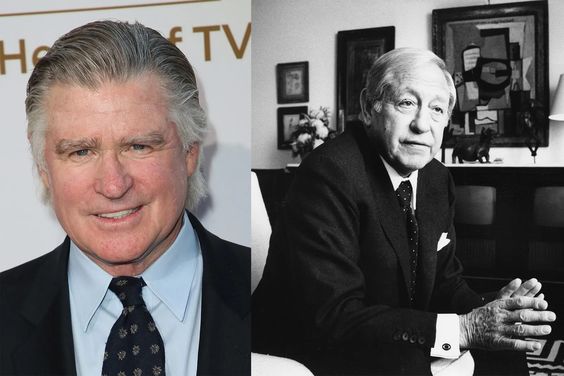 The Hair and Everwood star will be playing the philandering media mogul, husband of Babe Paley and former friend of Capote's. In "La Côte Basque, 1965," a character named Sidney Dillon, who closely resembled William, is depicted having a one-night stand with the wife of a New York governor and attempting to cover it up. William's numerous affairs were already common knowledge, but they became the talk of the town only after the publication of the passage. Babe was outraged, not at her husband, but at Capote. While she stopped speaking to the writer, William did take one of his calls, but only to tell him that he was preoccupied with caring for his wife, who was then battling lung cancer.
Chris Chalk as James Baldwin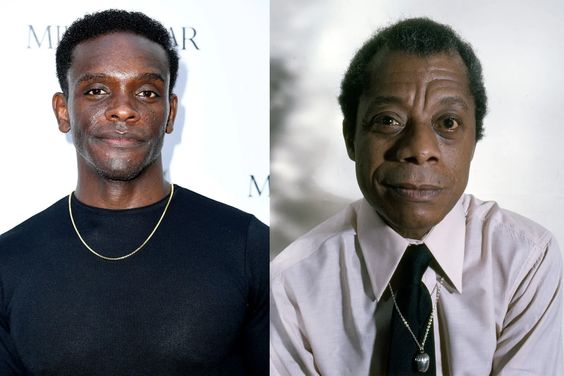 The North Carolina native—who's appeared in Perry Mason as well as 12 Years a Slave, Homeland and When They See Us—is set to embody James Baldwin, the era-defining author of Giovanni's Room and If Beale Street Could Talk. The writer ran in the same circles as Capote and attended his 1966 Black and White Ball, but their relationship was complicated. In Bennett Miller's Philip Seymour Hoffman-led biopic Capote, the latter is shown speaking dismissively about Baldwin's work at a party. In private, he was even more scathing, writing in a letter to literary critic Newton Arvin: "I loathe Jimmy's fiction: it is crudely written and of a balls-aching boredom." Just three years after Capote's passing, Baldwin died of stomach cancer.
Tom Hollander as Truman Capote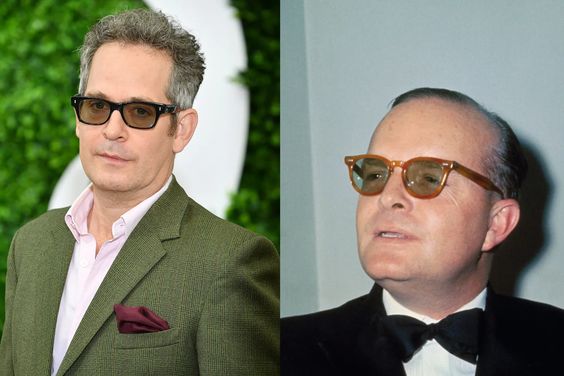 And as for the author himself? The British actor, whose credits include Gosford Park, Pride & Prejudice, and The Night Manager, has snagged the part and is due to chart his transition from the toast of New York society following the success of Breakfast at Tiffany's and In Cold Blood to the ultimate pariah. Tragically, he would die of liver disease complicated by phlebitis and drug intoxication at the age of just 59, less than a decade after the publication of "La Côte Basque, 1965."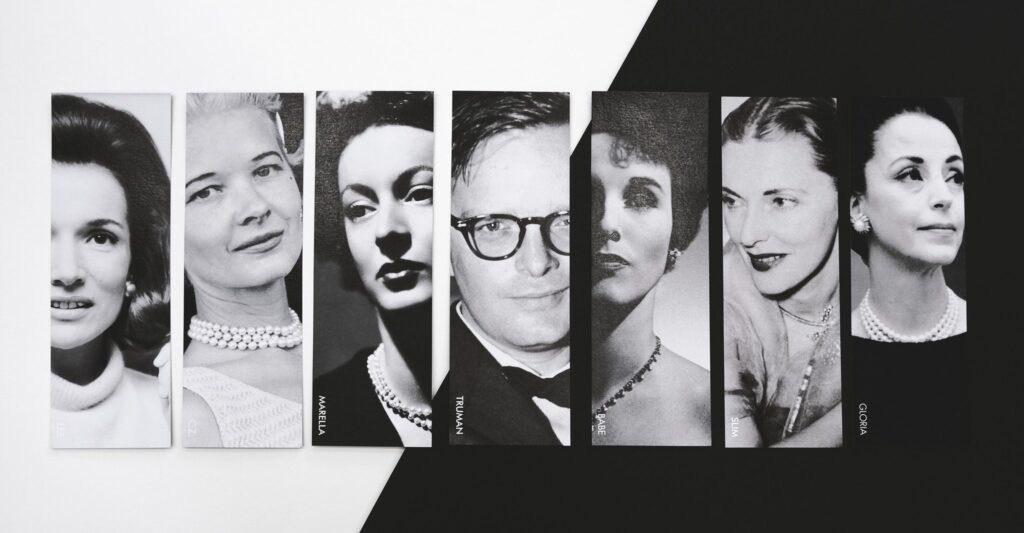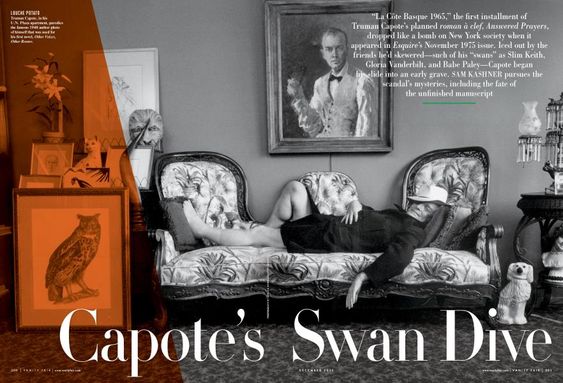 'Have you seen Esquire?! Call me as soon as you're finished," New York society doyenne Babe Paley asked her friend Slim Keith over the telephone when the November 1975 issue hit the stands. Keith, then living at the Pierre hotel, sent the maid downstairs for a copy. "I read it, and I was absolutely horrified," she later confided to the writer George Plimpton. "The story about the sheets, the story about Ann Woodward…. There was no question in anybody's mind who it was."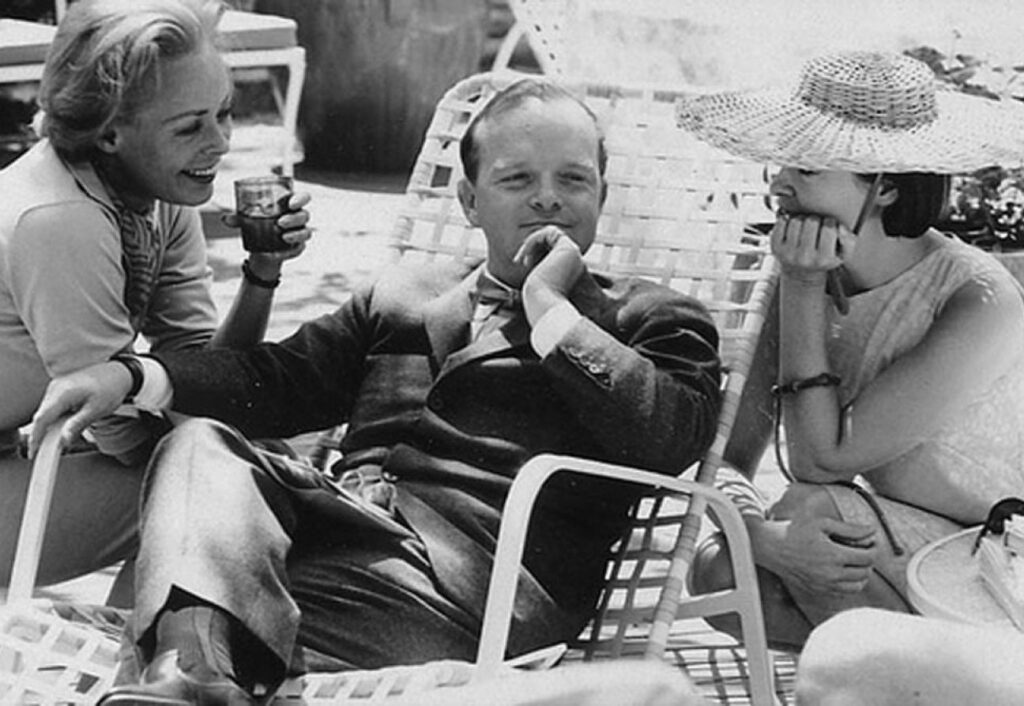 Capote was unique, way ahead of his time as far as being openly gay, the women he called his swans were right out of an Edith Wharton novel. They were expected to marry well—and, in the case of the swans, to tolerate their husbands' serial infidelities while they gave beautiful dinner parties and decorated their numerous homes. #swanlife