NEW YORK, NY (November 16, 2017) – On Tuesday, November 14th, the City's best and brightest turned out in full force for the Holiday House NYC's 10th Annual Gala benefiting The Breast Cancer Research Foundation ® (BCRF) at the Academy Mansion on Manhattan's Upper East Side.
The gala – which unofficially marks the New York Design community's launch of the Holiday Season was a wonderful gathering of architects, designers, artists and style aficionados. Holiday House Founder Iris Dankner, Design Chair Thom Filicia, Honorary Chair Christopher Hyland, and ASID Chairs Bjorn Bjornsson and Kim Radovich were joined by handsome news anchor -Maurice DuBois, über chic interior designers – Juan Montoya + Campion Platt, Instagram star – Kate Rumson, design legend Geoffrey Bradfield and powerhouse publisher – Suzy Slesin (Pointed Leaf Press).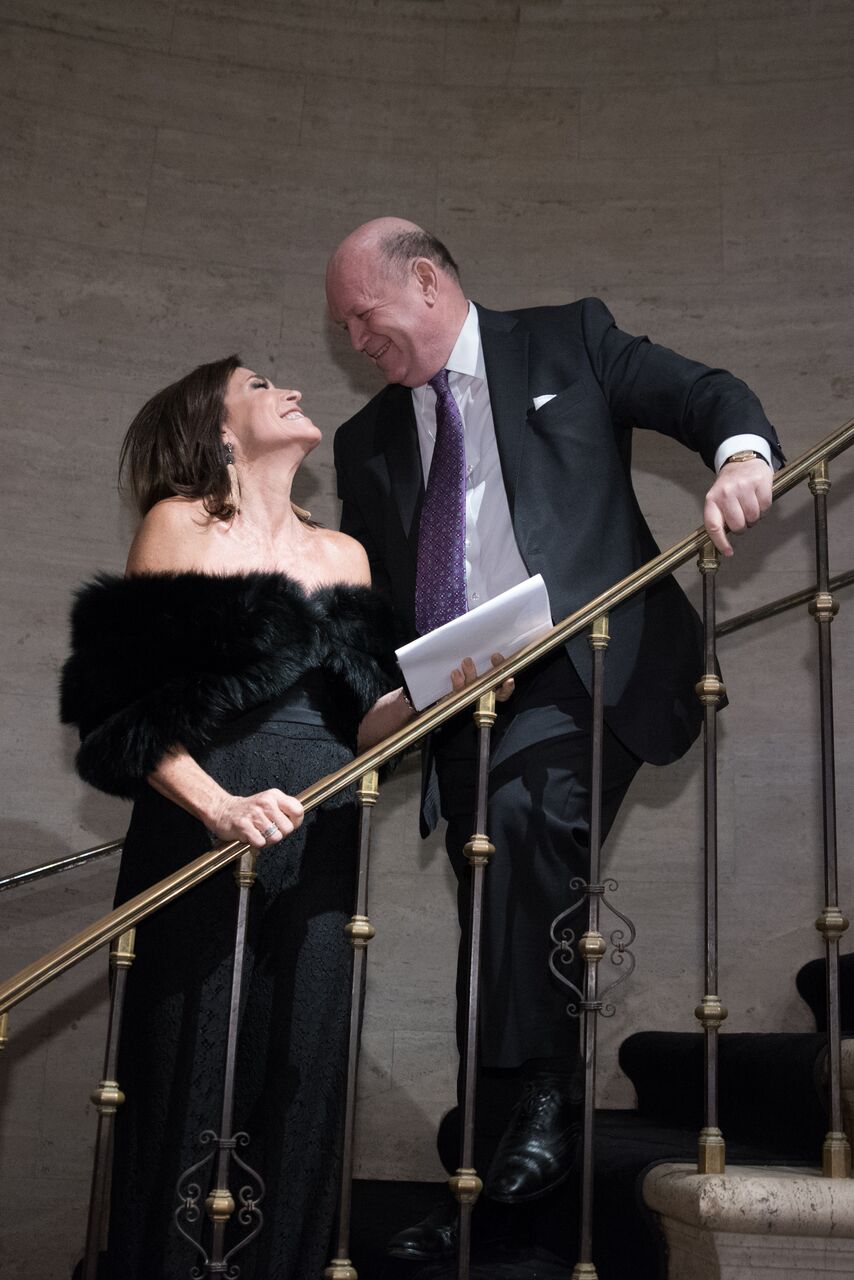 Iris Dankner has marked 2017 as a year for completing some major goals. She launched her new book "Holiday House, 10 Years of Decorating for a Cure", in September. Her brand new LONDON 'Holiday House Design Show' opened just a week ago with Elizabeth Hurley cutting the ribbon at the well-attended gala. And, she will become a glam-mother before the end of the year.
Iris's early detection of her own breast cancer twenty years ago has allowed her to continue her beautiful life in an important and iconic way. As an advocate for BCRF, she has raised hundreds of thousands of dollars in her efforts to irradicate cancer.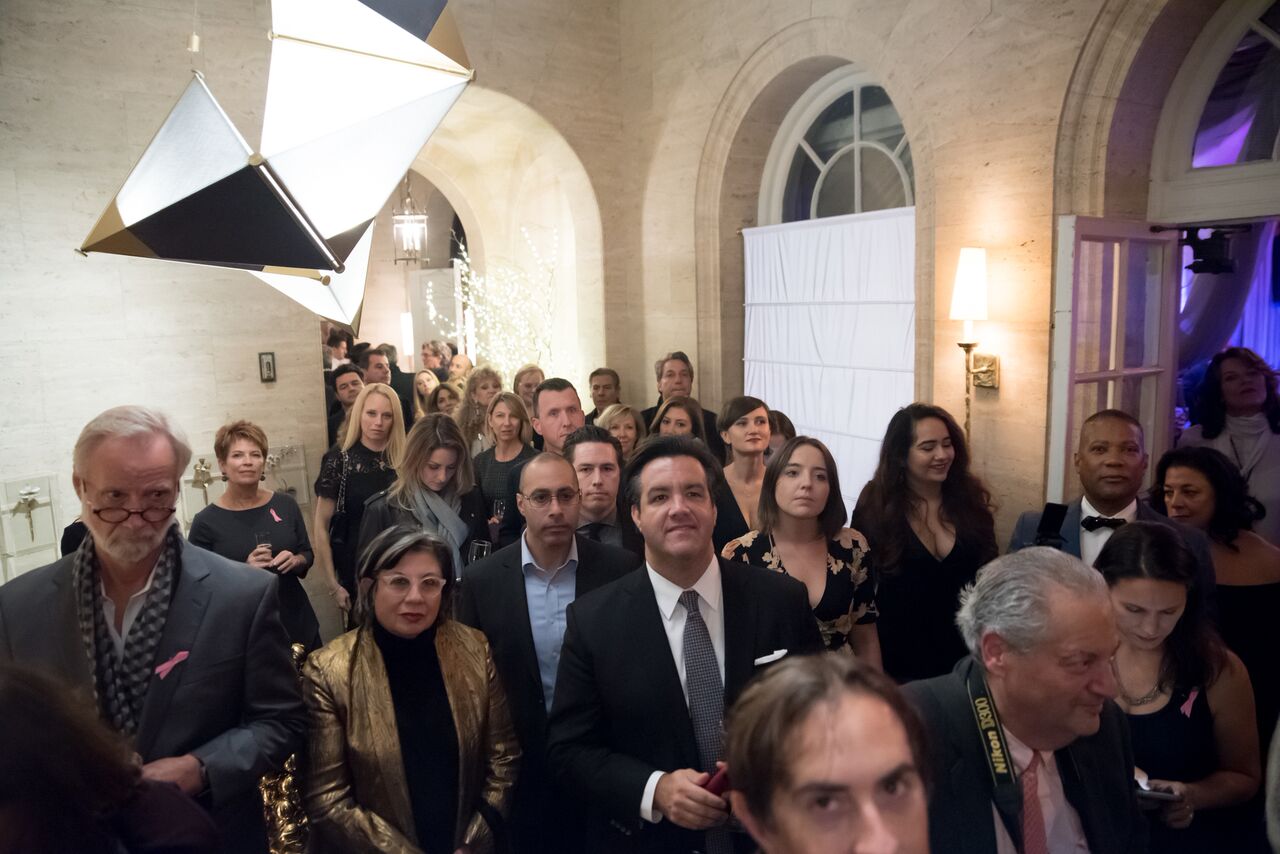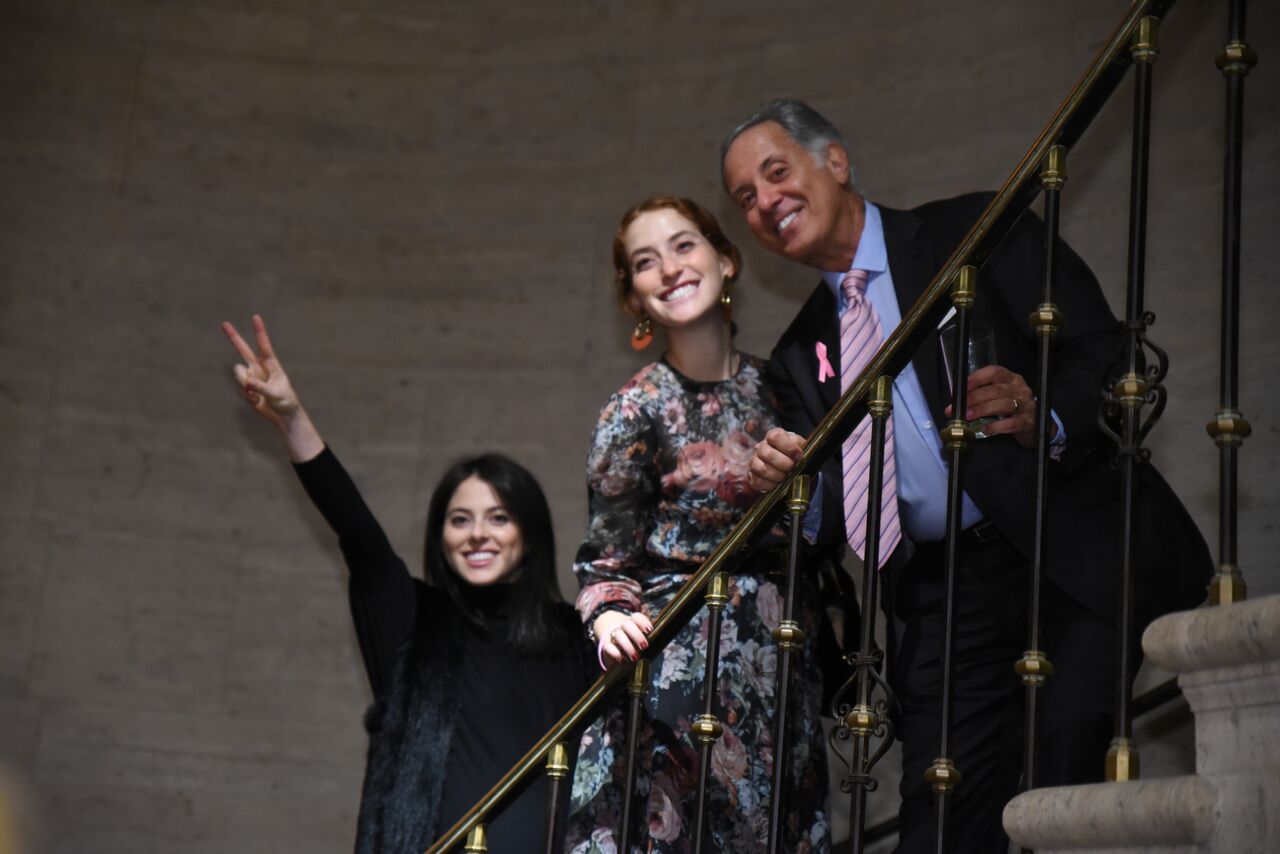 Guests sipped Kim Crawford wine and specialty holiday-themed cocktails as they mingled throughout the four-story 1920's mansion to see how designers artfully transformed each of their rooms. Designer and singer Anna Maria Mannarino and her jazz band entertained in the center courtyard turned nightclub!
The designer showhouse will be open through December 10th with various pop-up events and talks throughout to help raise awareness and funds for BCRF. BRAVO, Iris Dankner, you and your showhouse keep getting better and better. #bcrfcure
Photos by Alan Barry, Annie Watt, Richard Lewin, Noya Arora & Rio Hamilton.