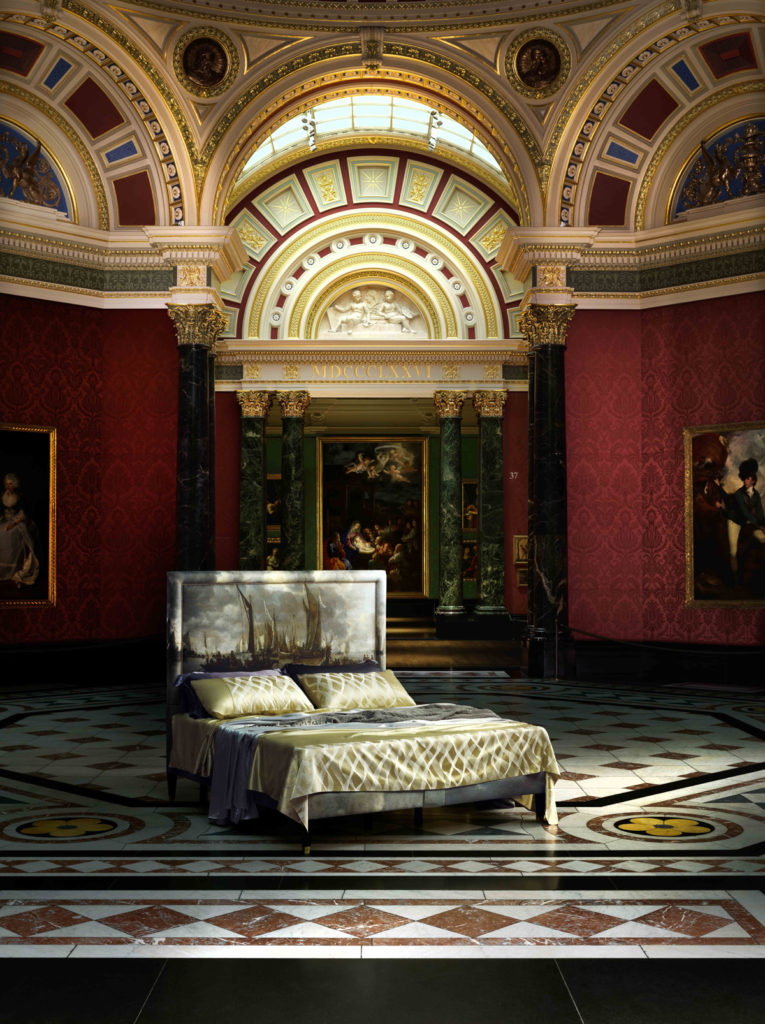 Well known for their innovative collaboration with designers, SAVOIR BEDS has now teamed up with The National Gallery in a scheme which allows every painting on the gallery premises to be upholstered onto a SAVOIR headboard and base – so now you can fall asleep under Monet's Waterlilies.
The fabric whether you choose cotton, velvet or linen is digitally printed with your chosen painting from the National Gallery archives. The combination of individuality and celebration of creative expression is profound.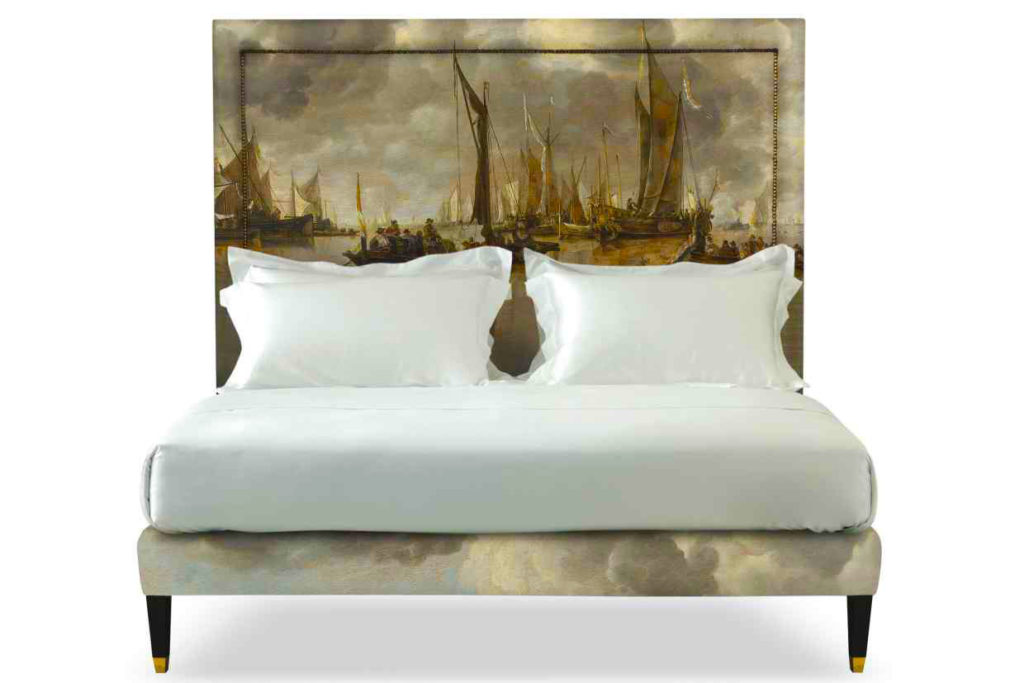 Reproductions can be cropped, patterns repeated, or a distinct feature turned into a central element of a chosen design. Colors and brushstrokes can also be accentuated and, if so desired, bleed seamlessly into the base below to create one enormous artwork for the bedroom. The National Gallery checks that each design retains the essence of the original painting, ensuring its integrity remains intact.
It goes without saying that high-quality sleep is in demand and imagine how your dreams will be enhanced when you float within in a masterpiece painting. It brings new meaning to 'the art of the bed.'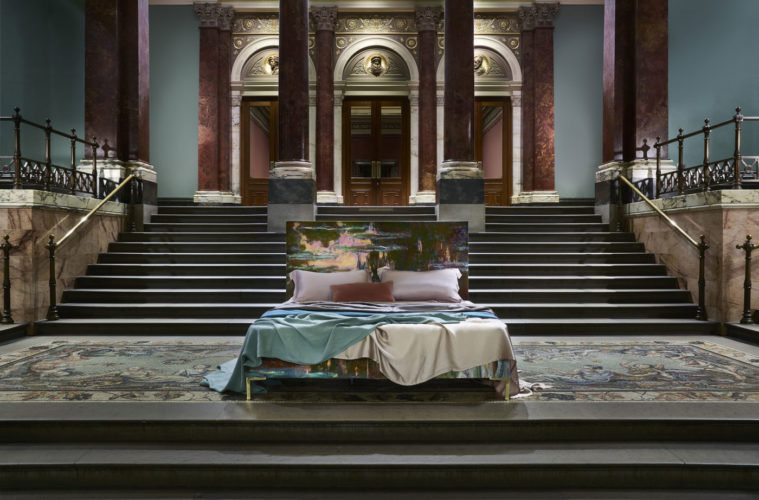 SAVOIR BEDS and The National Gallery collaboration has been a big success in the UK. The first three beds from the collection were featured within a number of leading publications, including The Independent, Homes & Gardens, Elle Decoration, Livingetc and Country Life.
The luxury brand makes no secret about being the most expensive, all natural, sought after bed in the world. They're custom made for Royalty. Since 1904, the famed Savoy Hotel in London touted the NO.2 mattress as their exclusive bed within the residential suites.
It seems like a natural progression rather than a trend – that the classic, custom bed maker would partner with a prestigious art gallery . . . art lovers and sleep lovers are one in the same.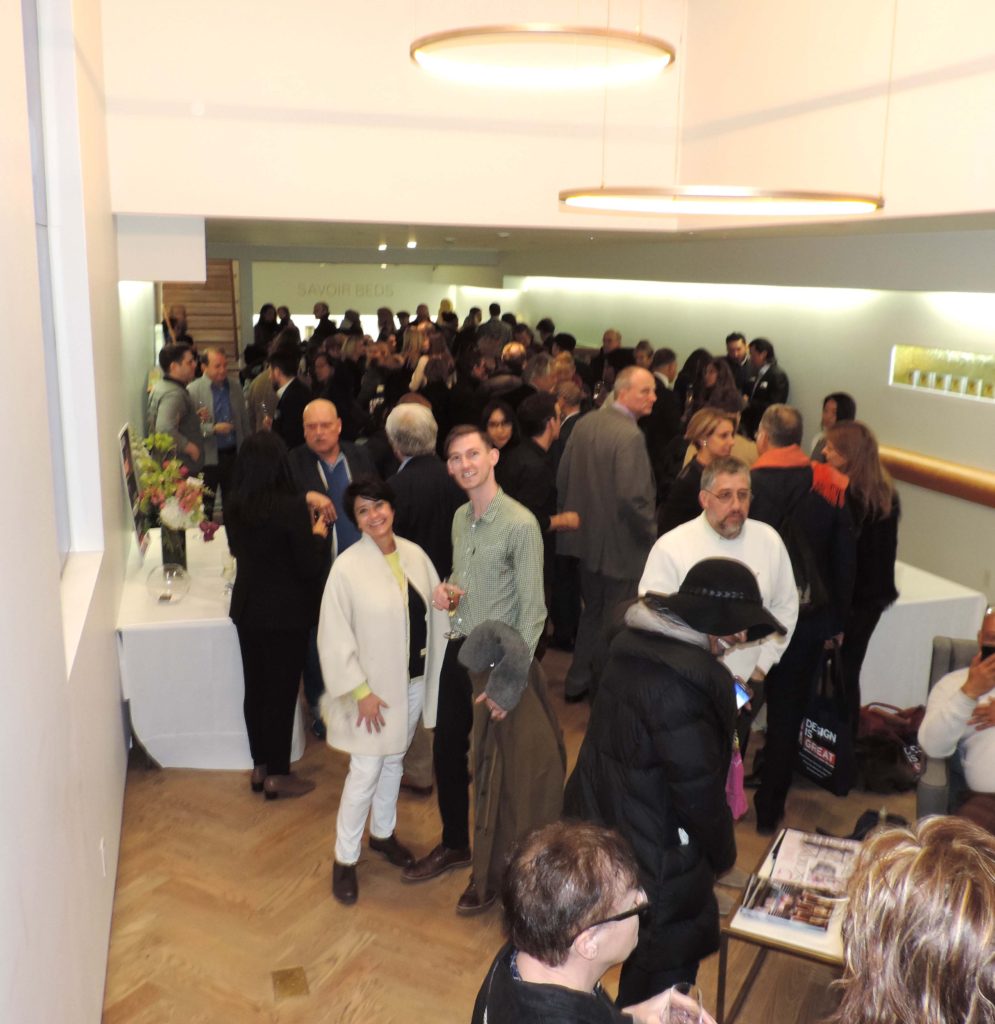 The Savoir Beds uptown showroom was filled with art lovers and design enthusiasts at the recent launch party in New York for The National Gallery collection. Festivities were held in conjunction with the NYCandG Magazine's annual 'Brilliantly British' walking tour where Savoir displayed the lavish expressions of maximalism adorned with the luxurious silk bedding from Ginger Lily. Guests enjoyed sparkling wine from Chapel Down along with delicious bites.