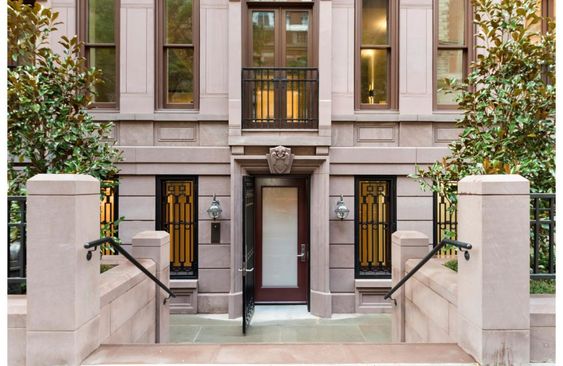 Iris Dankner has chosen a new mansion with some interesting history for this year's HOLIDAY HOUSE DESIGN SHOW. Her annual Breast Cancer Awareness fundraiser and design show have raised hundreds of thousands for #bcrfcure over the past decade. This year's showhouse has 22 Designers, each with a creative room inside the splendiferous modern home.
Originally, this townhouse and 5 others were part of a collection of six different #landmarked brownstones. The Developer, Joseph Chetrit, whose firm has owned the Sony Building and Hotel Chelsea purchased all six of them in 2007 for a cool $26 million from Lenox Hill hospital. Chetrit got around the city's Landmarks Preservation Commission by agreeing to preserve the facades, even though he gut-renovated the interiors. Now the six are combined into 3 mansions and one has already been sold . . . for 40 million.
118 E. 76th Street is 13,000 sq. ft.square-foot home and runs across six levels and comes with its own swimming pool, and a glass-enclosed gym that overlooks it. It is currently listed for $39 million by Douglas Elliman.
I've been #superbusy with Holiday House prep turned launch and now ongoing 'household' duties. This delayed story with slightly blurred pictures has no bearing on the high-style and wonderful interiors at this year's Design Show. My first chapter for #hhnyc2018 offers a quick glance behind the scenes of the day before PRESS day leading to the opening night gala. Oh, and how weird is the copyright on these pictures? Takes too much time to change them . . .