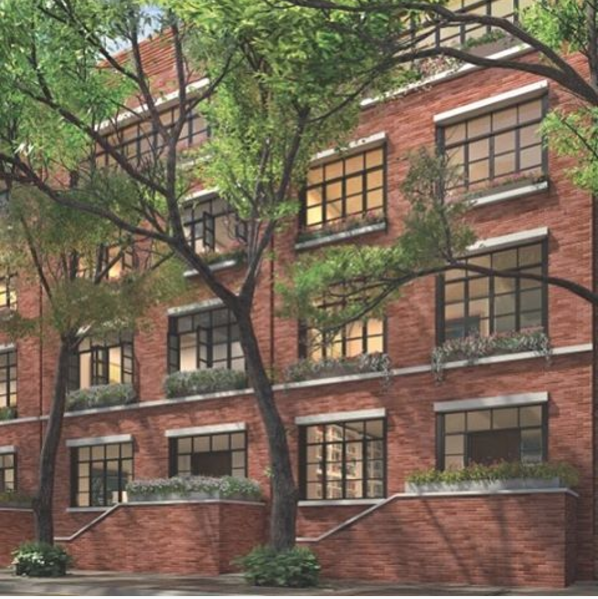 For almost a decade, Interior Designer Iris Dankner has held COURT at Holiday House. The reigning Queen of design show houses has built two new castles within the gates of a quaint village called "SoHo". Well, really they're 25 feet wide townhouses that face the quiet, tree-lined Sullivan Street. Each townhouse is four stories high with an an English basement and a rooftop terrace. One is 5,935 sq ft and the other is 6,711 square feet. Is bigger better?
This year, Iris teamed with Jared Seligman, a top New York real estate broker, who subsequently found the adjacent townhouses and joined forces with architectural firms; Montroy Andersen DeMarco (MAGDI) and Tamarkin Co., along with Richard Cohen +Sarah Ann Ocampo and Eddy Viteri. It takes a village.
Iris created the Holiday House Design Show to benefit the Breast Cancer Research Foundation. Each year 20-30 prominent 'creatives' enlist their teams to design and install breathtaking living spaces that reflect prosperity, innovation and damn good taste.
At the Opening Night Benefit the beloved 95-year-old fashion icon and interior designer Iris Apfel was honorary chair for the event and cut the pink ribbon to begin the festivities. Two fabulous Iris's + two phenomenal townhouses and more than 500 well dressed design enthusiasts made the first walk through Holiday House SoHo an unforgettable evening. Shout out to fab photog Alan Barry.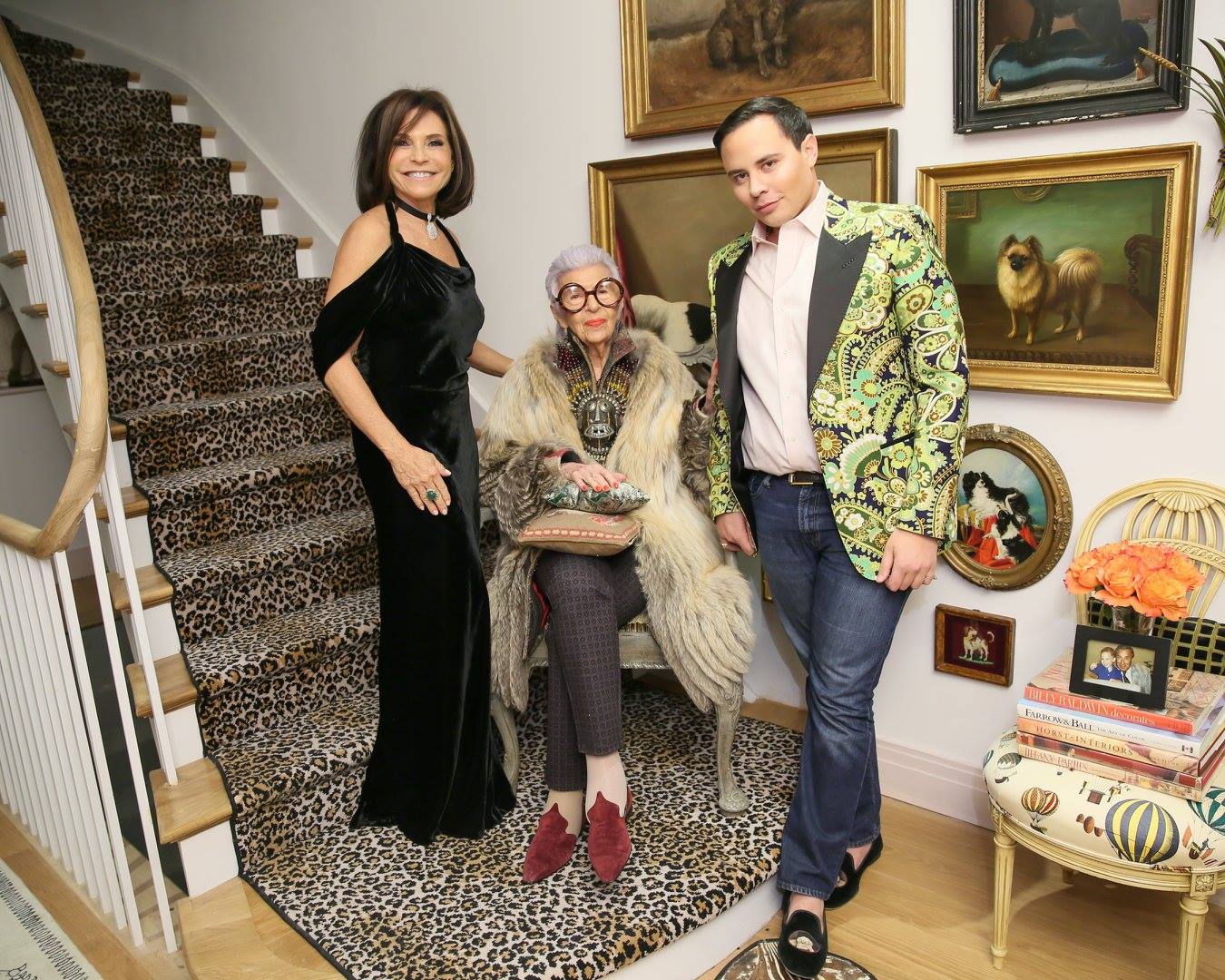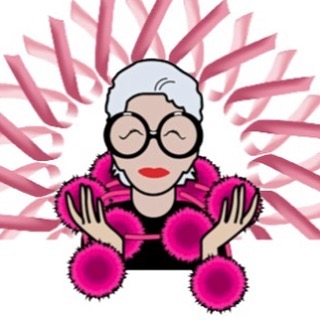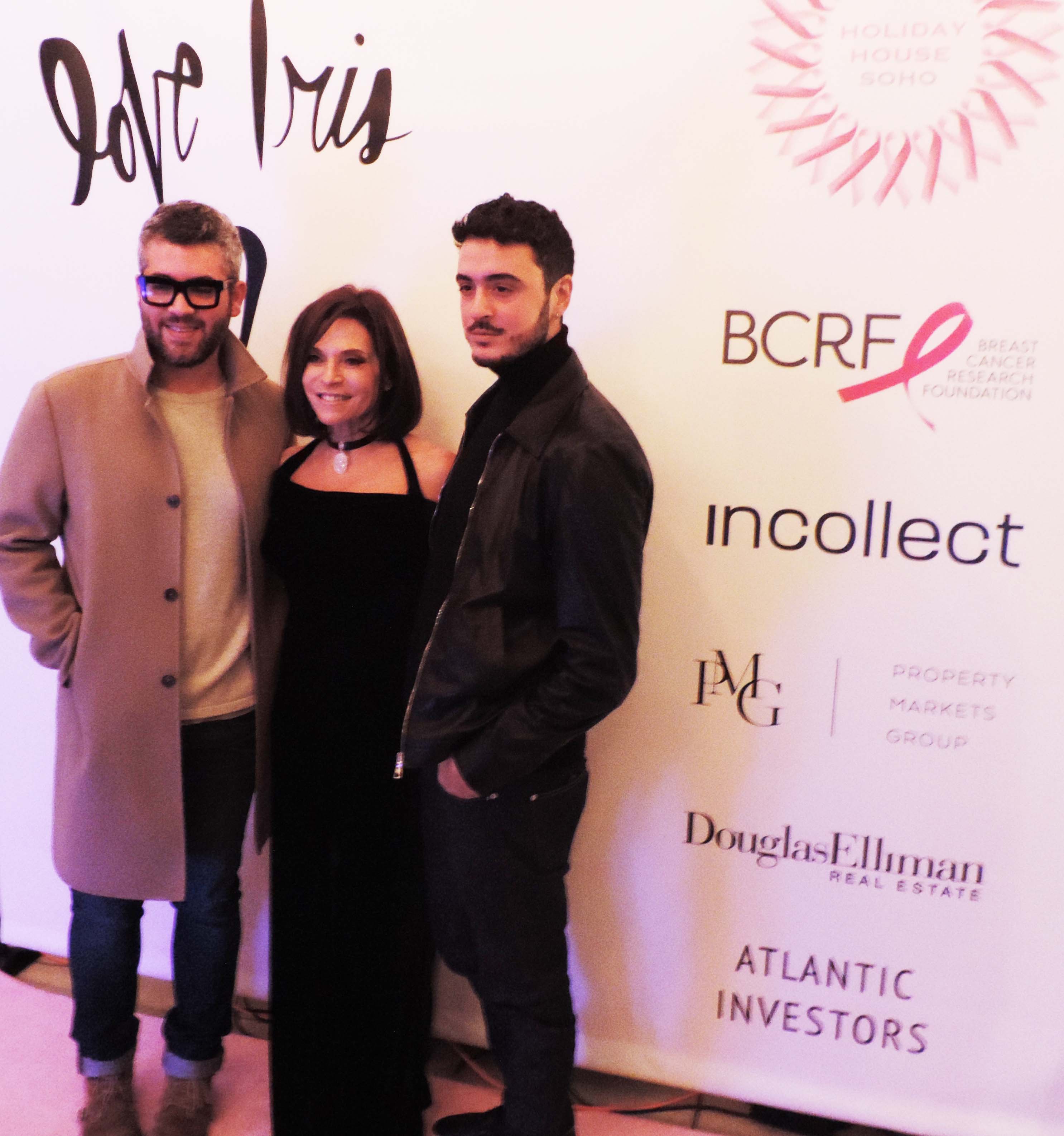 Brandon Maxwell + Iris Dankner + Ryan Korban
#hhsoho has a fashion fringe this year: prime location, fashionable building and an aristocracy of design talent like – fashion's new Prince Brandon Maxwell (Lady Gaga's creative director) who emblazoned talented Ryan Korban's dark, luxurious parlor room with mannequins wearing his gowns. The room is sultry and quiet – its where 'luxury' goes to live . . whisper . . shhh.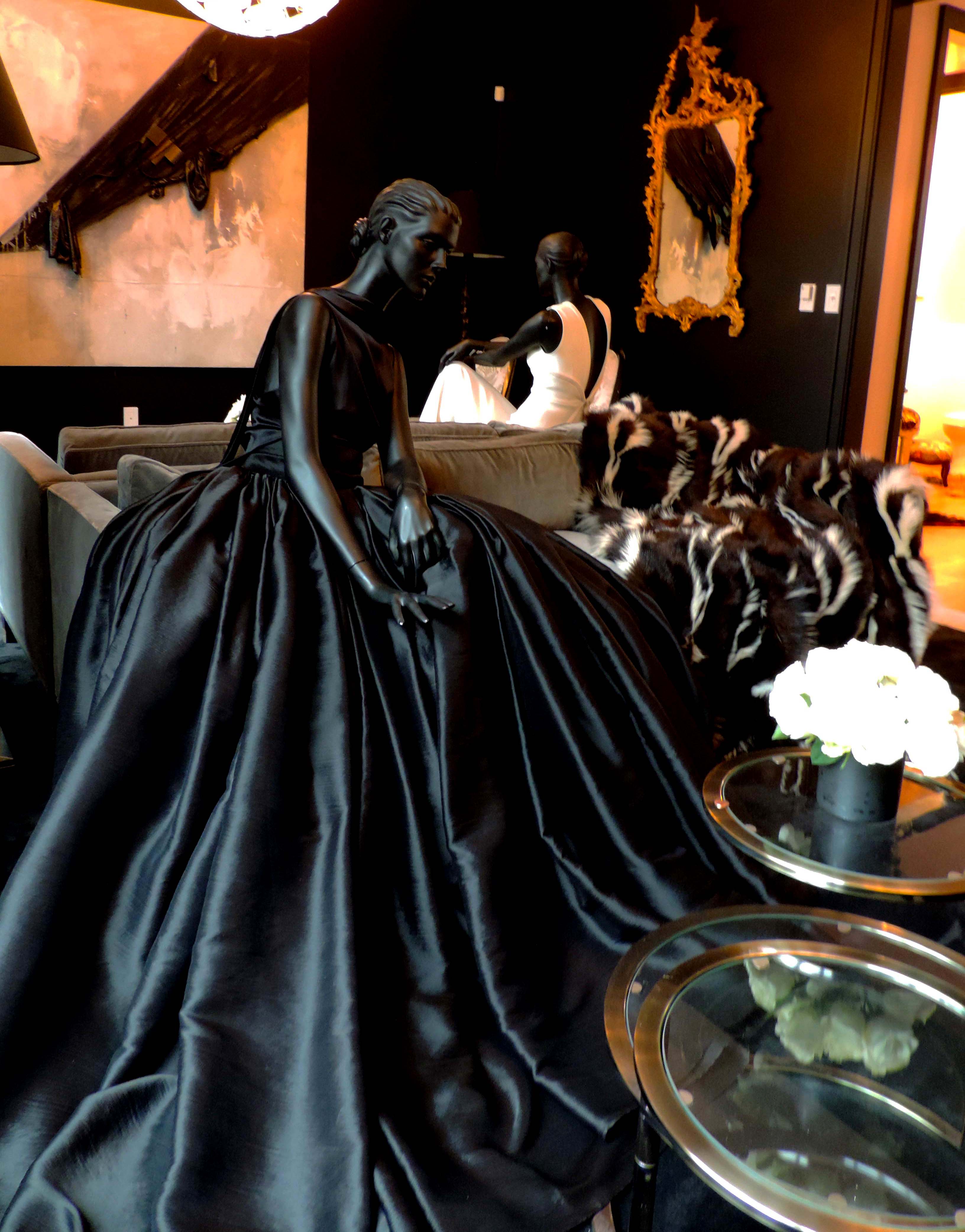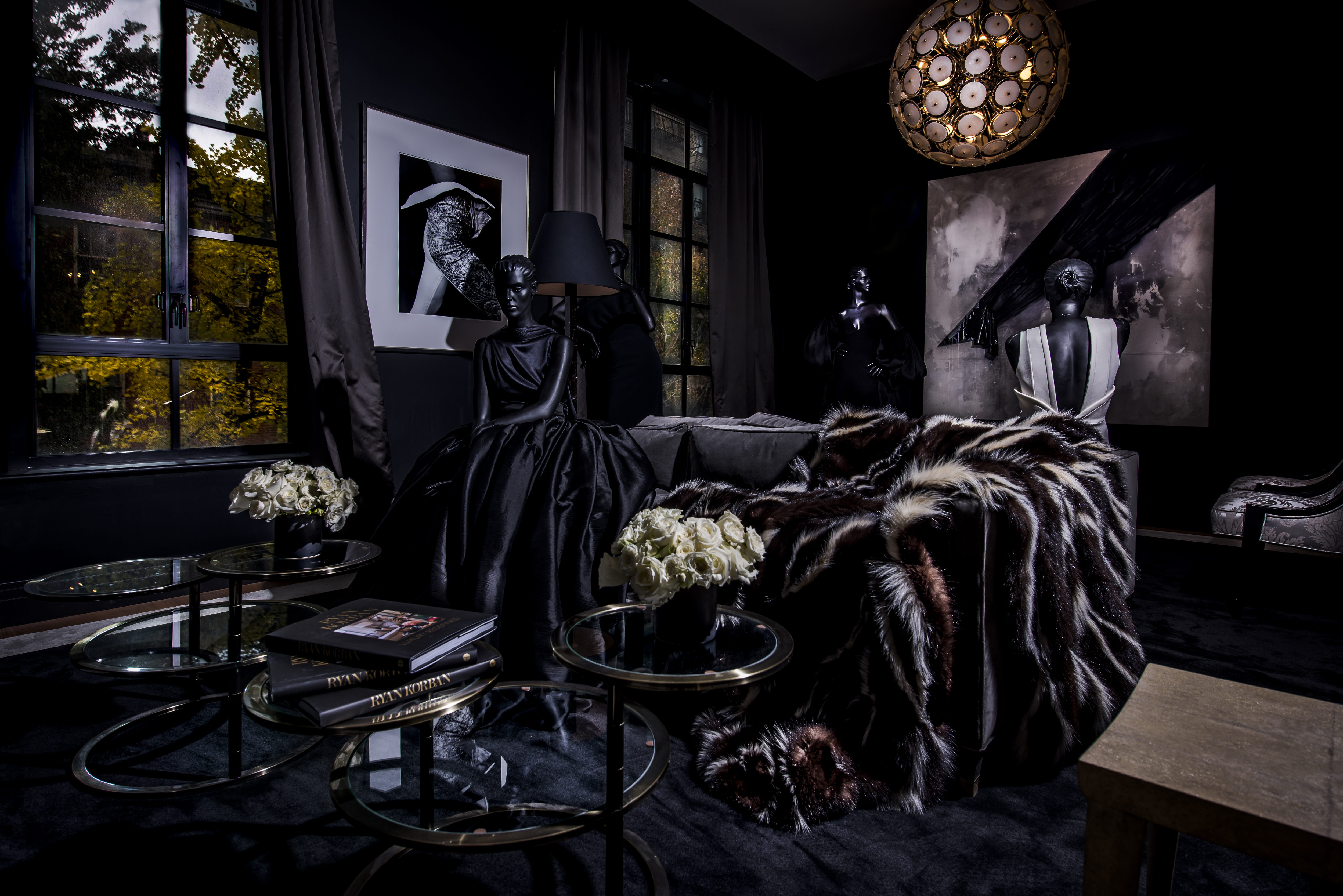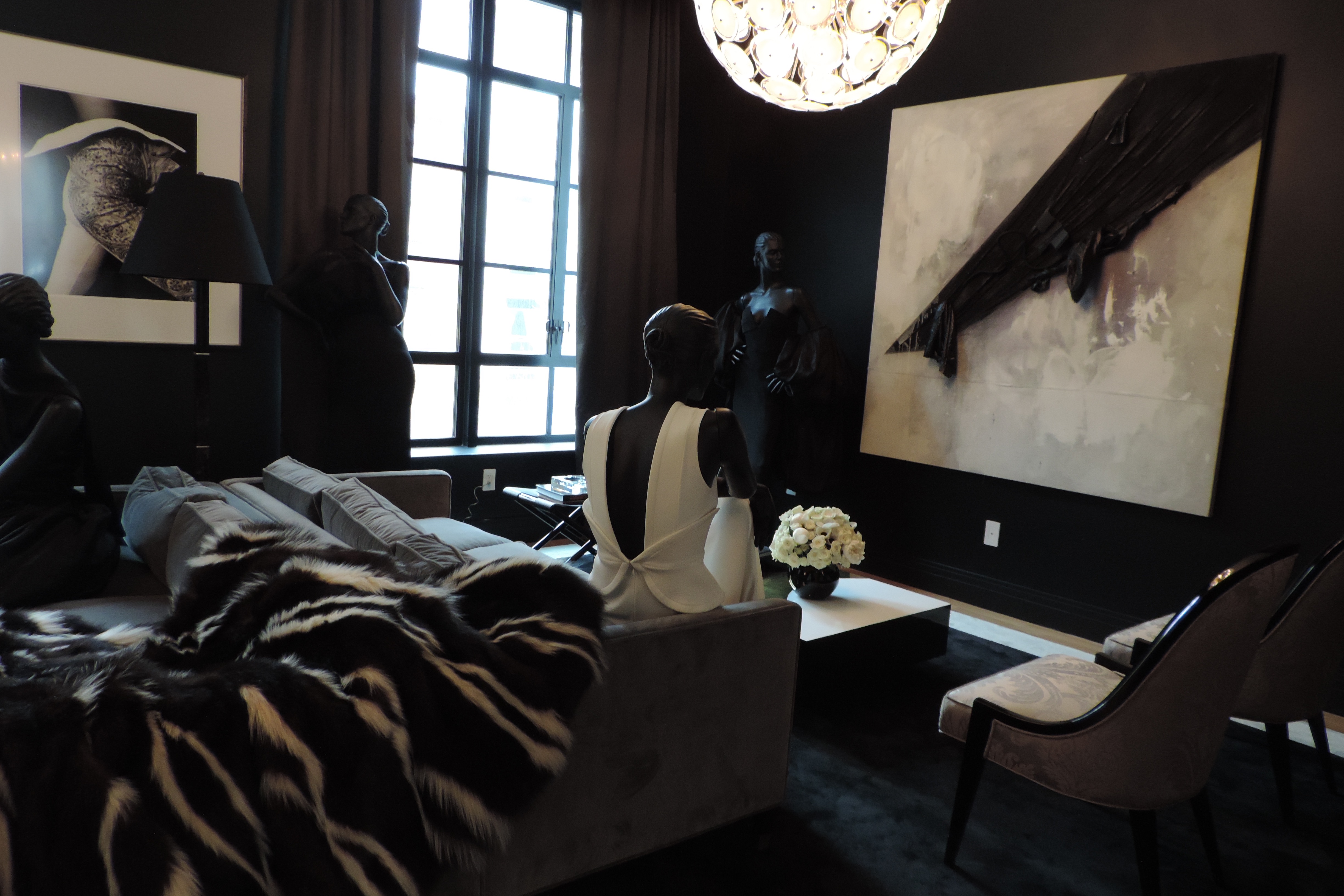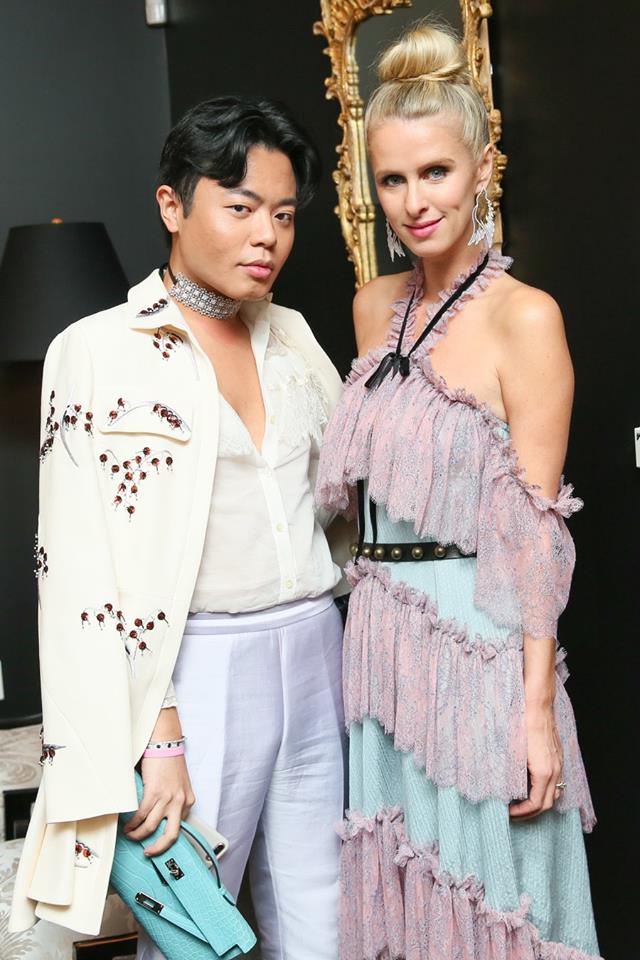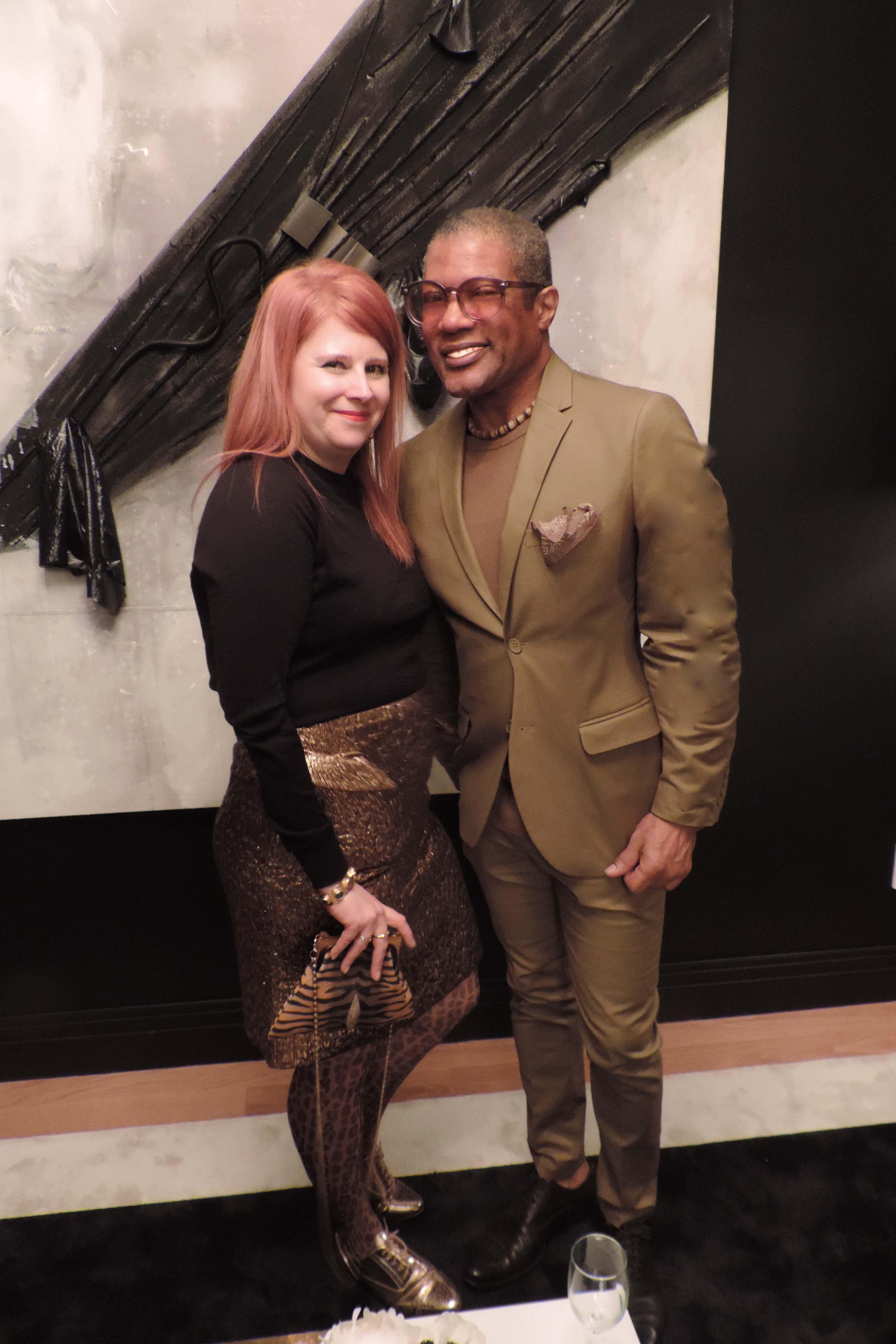 Quite a few of the 'creatives' chosen this year have a connection to fashion and it showed – big time. Patrick Mele worked as an interior stylist for Ralph Lauren before starting his own design firm. His endearing, book filled apartment has been featured in New York Social Diary. His space at Holiday House, is an opulent layered lady's boudoir with lavender upholstered walls and a stunning Chinese deco carpet. Patrick's first inspiration for his superb room was the book by fashion illustrator Kenneth Paul Block. The book is front and center on the coffee table. Diana Vreeland would swoon in this room.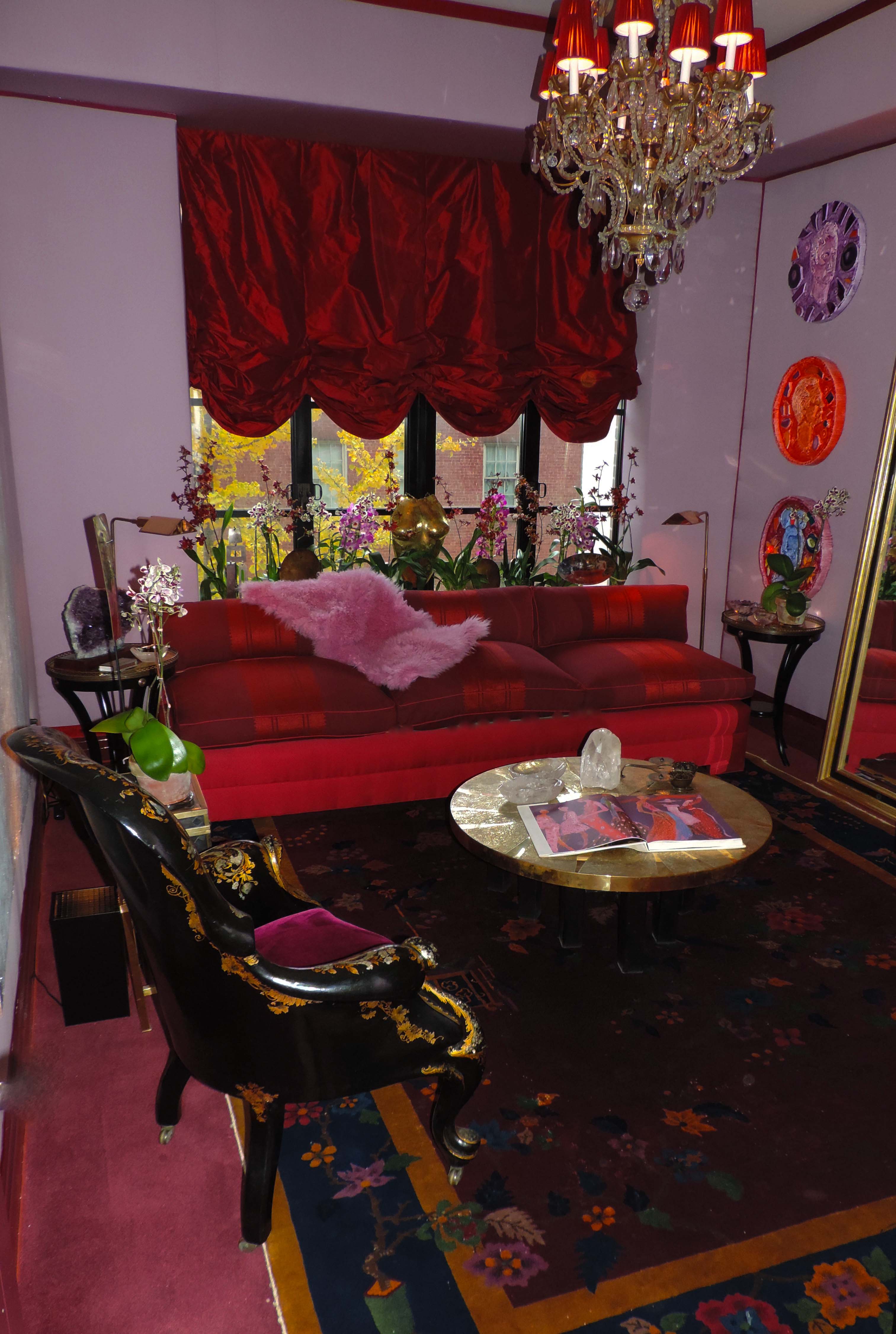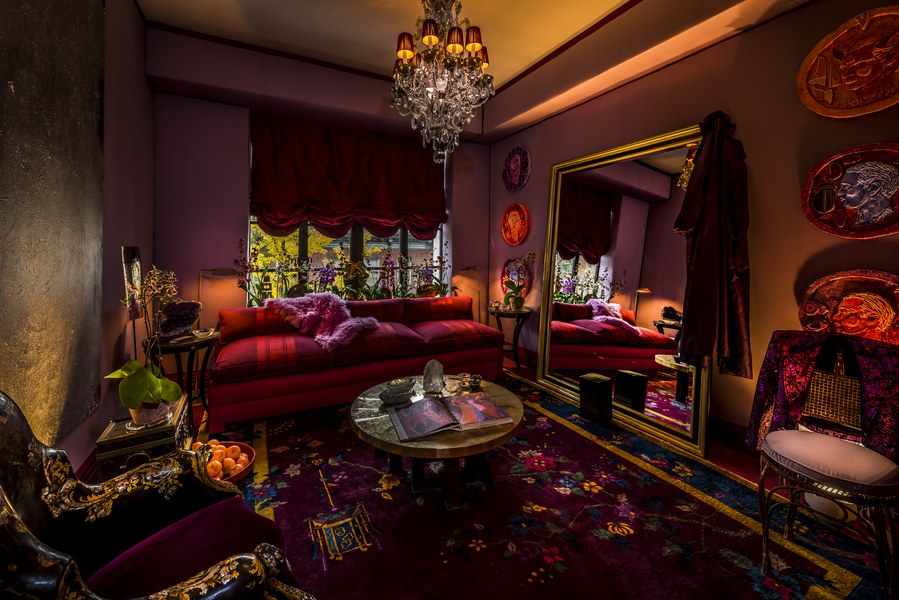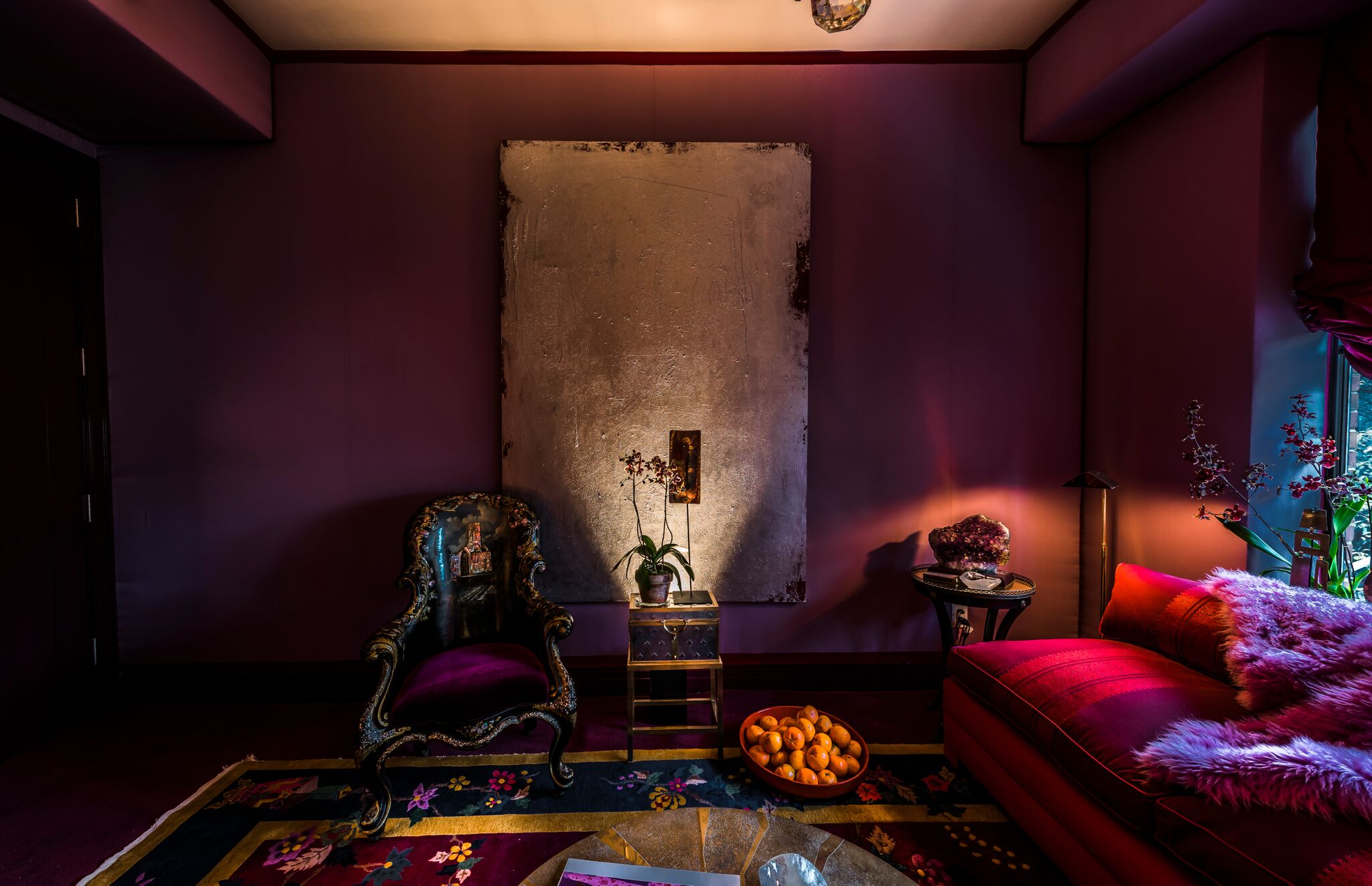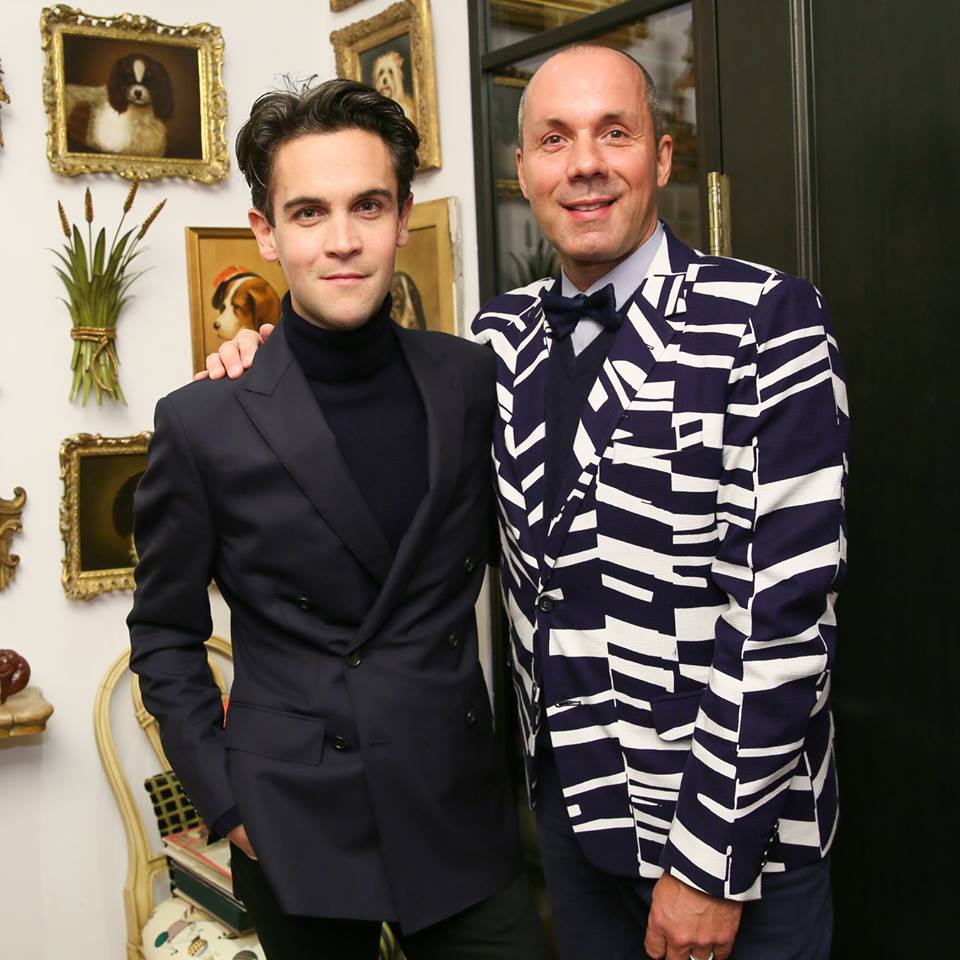 Harry Heissmann has a sophisticated fashion persona and an affiliation with some of the industry's prestigious design teams – particularly Albert Hadley. Harry started his Holiday House room with the Zebra and layered black and white patterns from Stark and Pierre Frey. The four poster bed came from Lobel Modern and peppered accessories from the Valerie Goodman Gallery and Christopher Spitzmiller. Harry took a black and white palette and made it the most patterned room in the townhouse.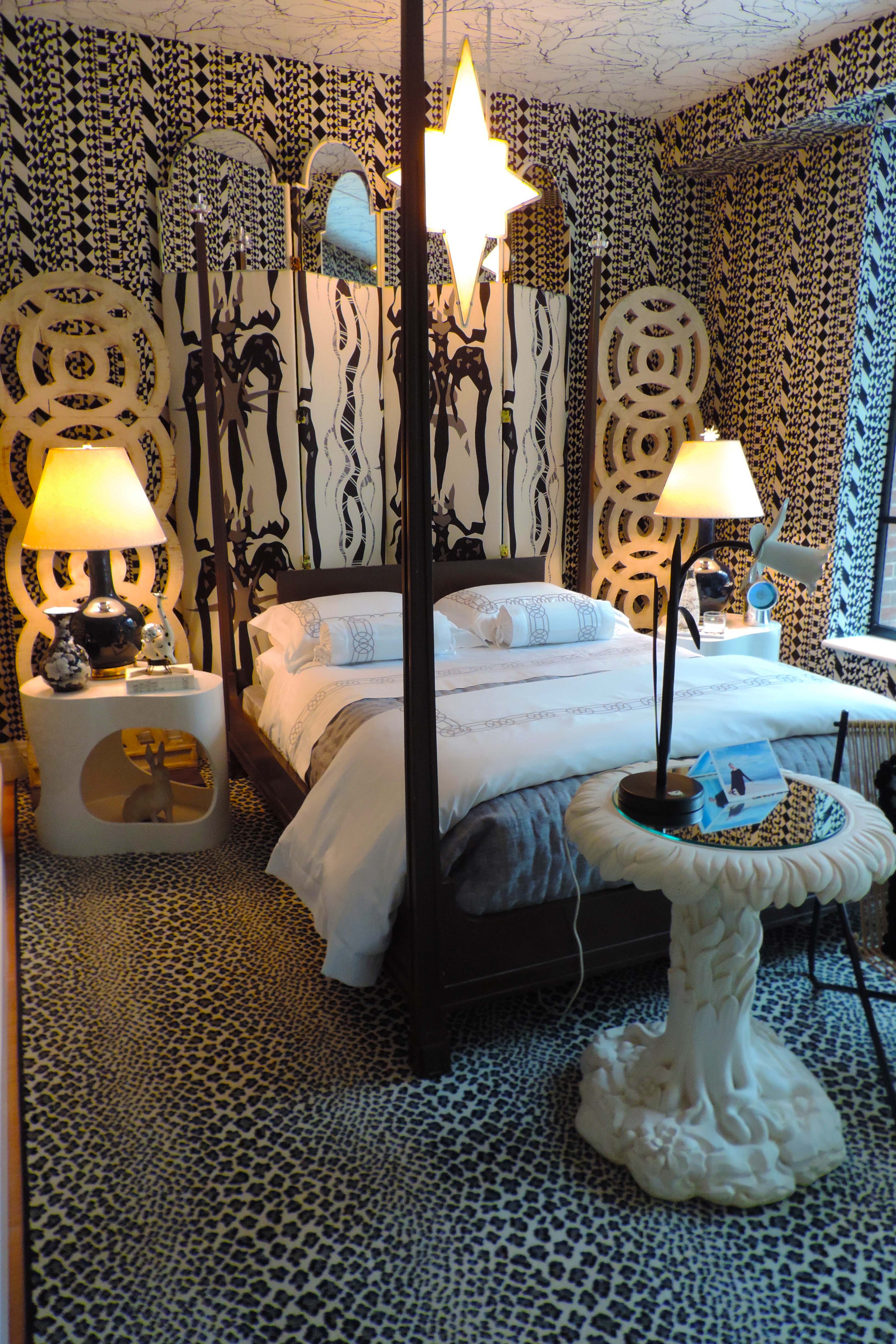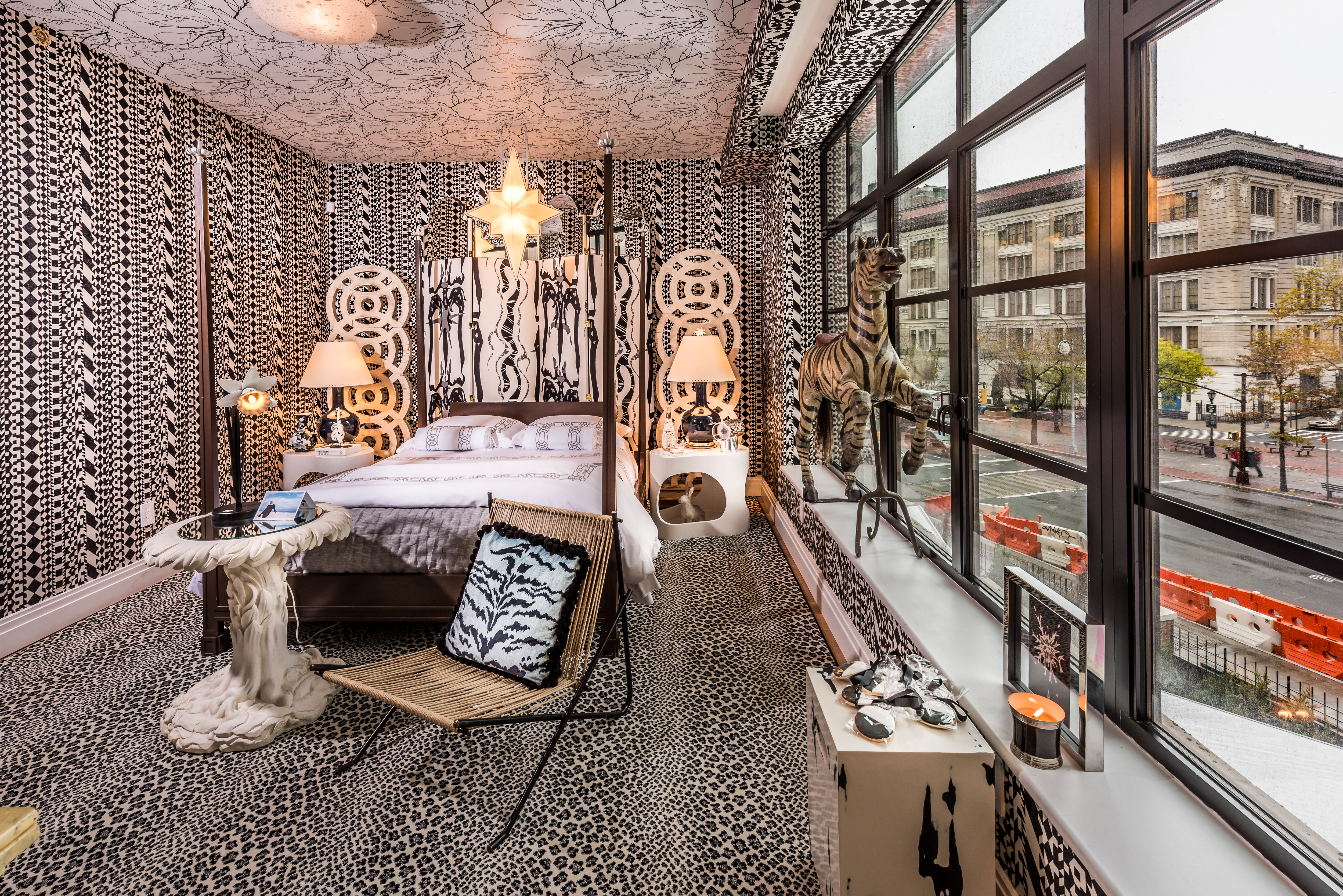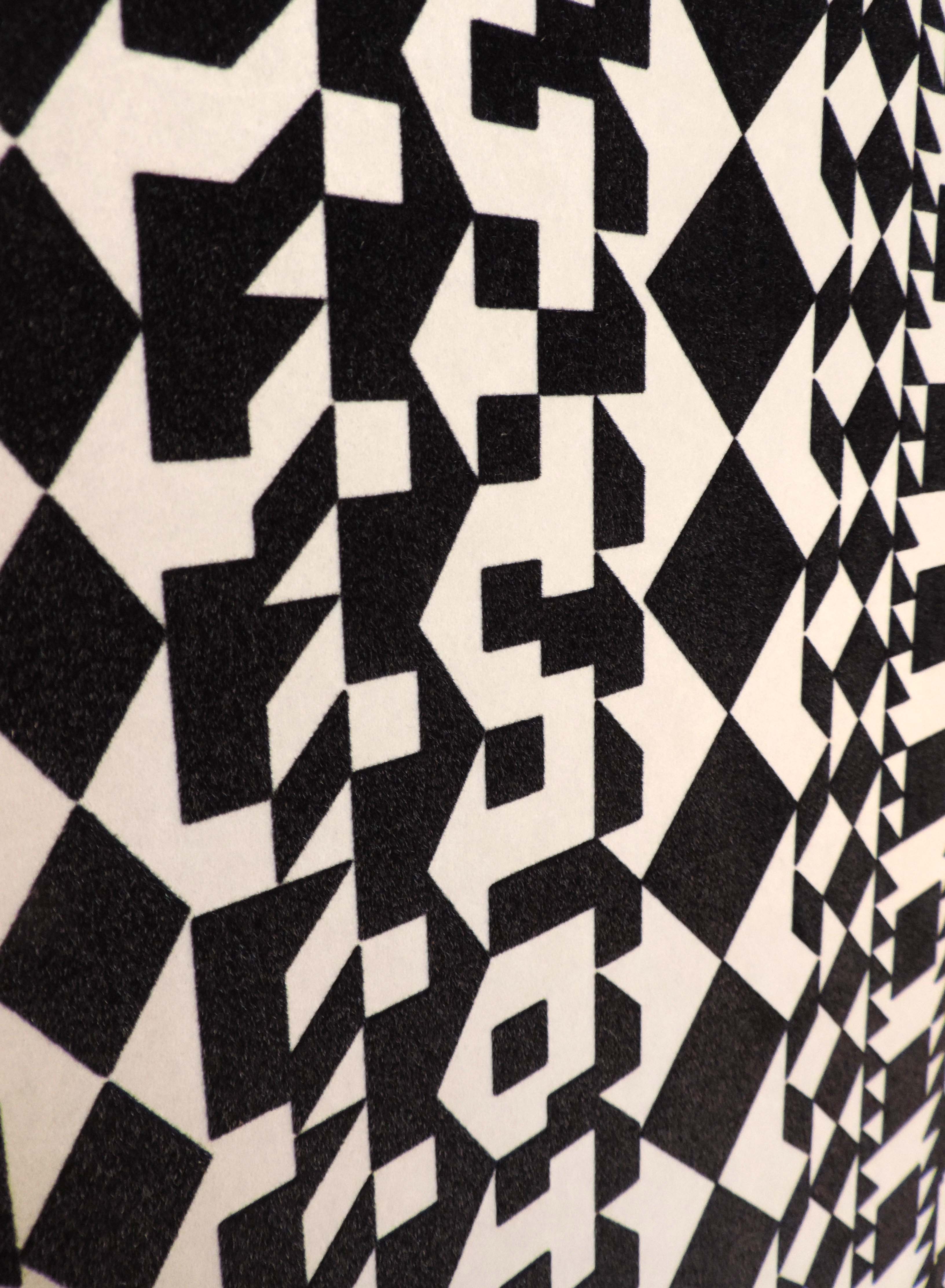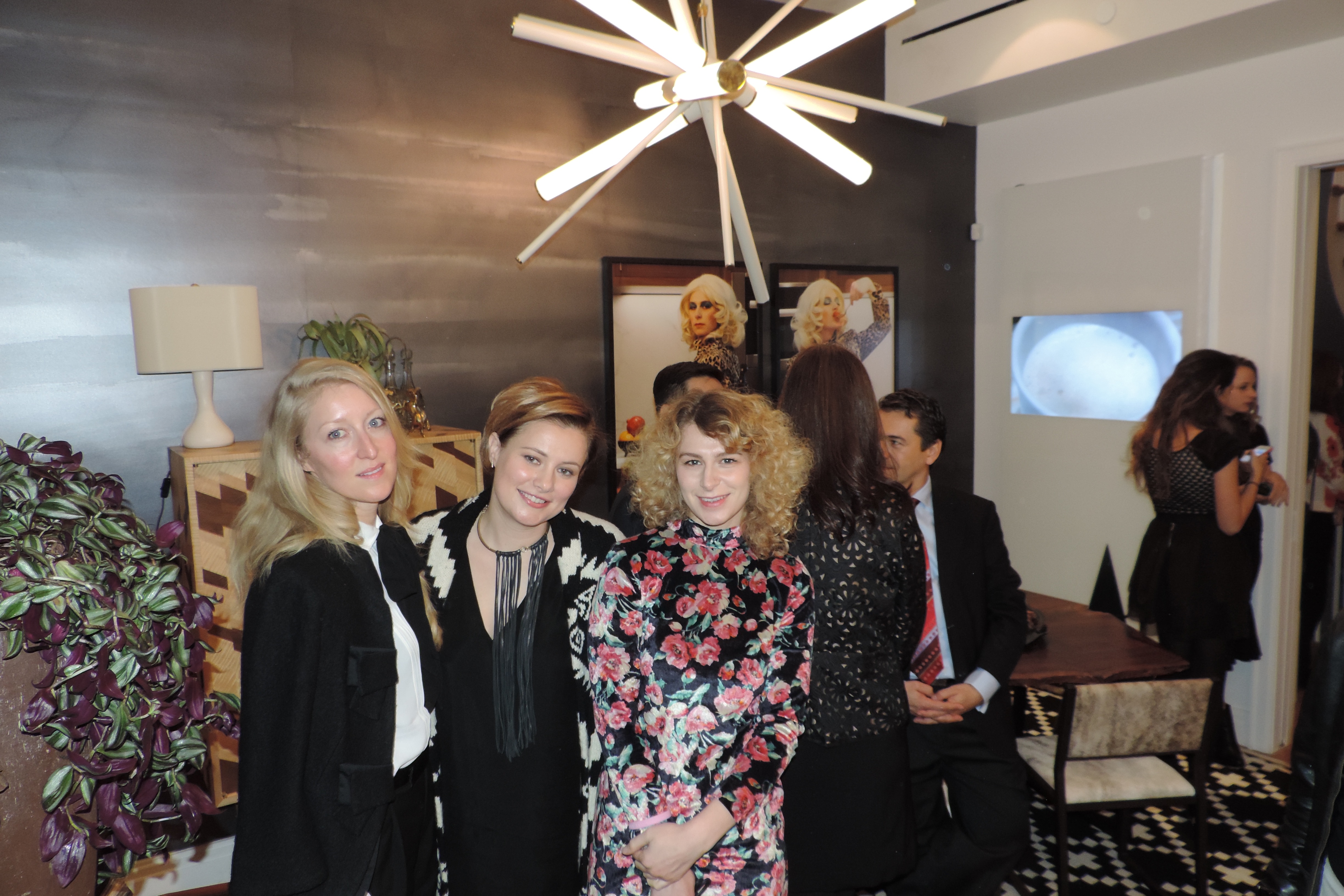 The new Princess of interior design, Sasha Bikoff started with the Pierre Frey wallpaper for her "Rosé All Day" themed room. It is a mix of fashion and fanciful with reupholstered antiques, vibrant colors and hints of champagne everywhere ! Shades of Rosé combined with Louis XVI collectables from Newel Gallery and lighting from Consulich Antiques, make this a room for 'decadent drama all day'. Many of the items in Sasha's room for Holiday House are available on her website-Sasha Bikoff Interiors and 1stdibs.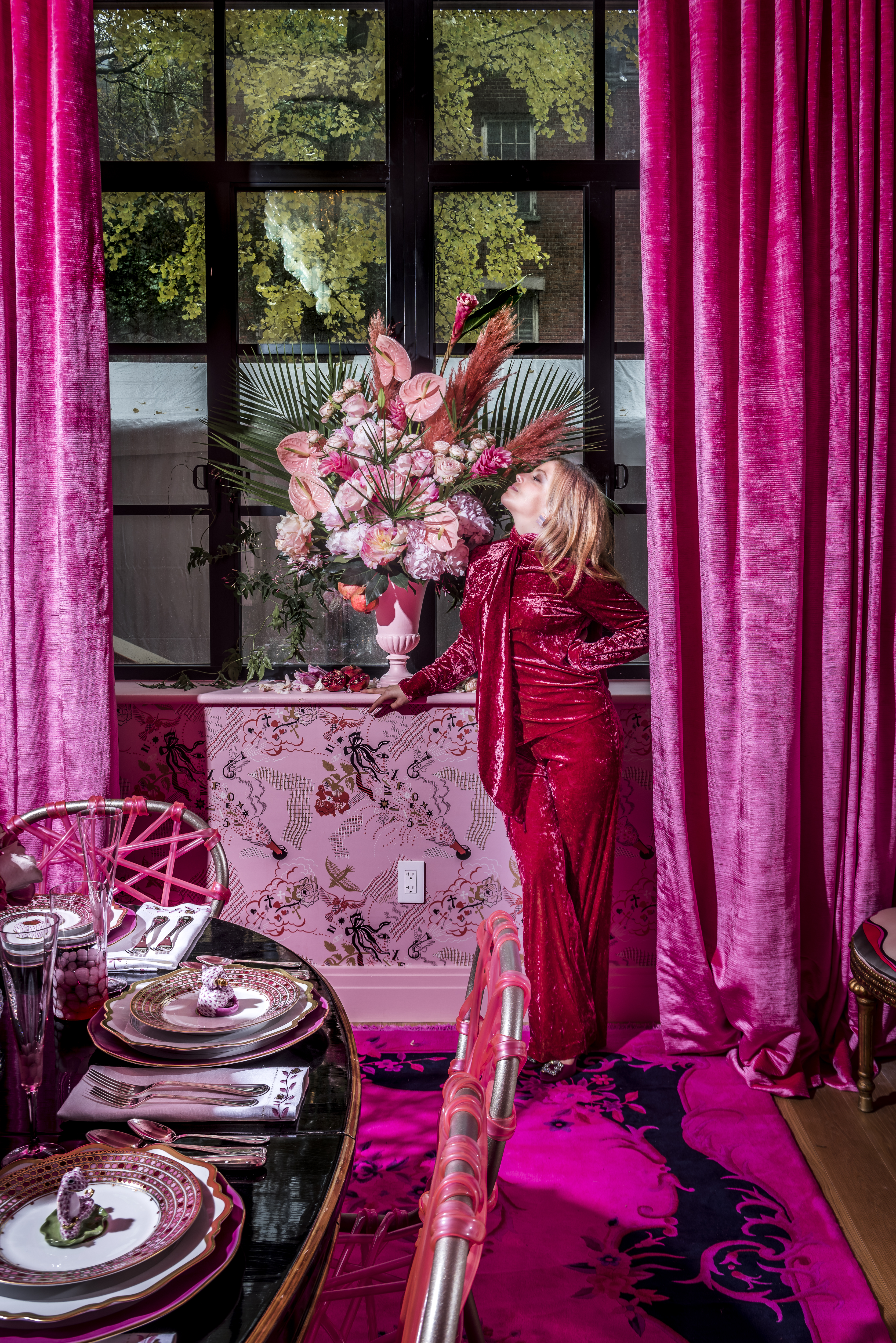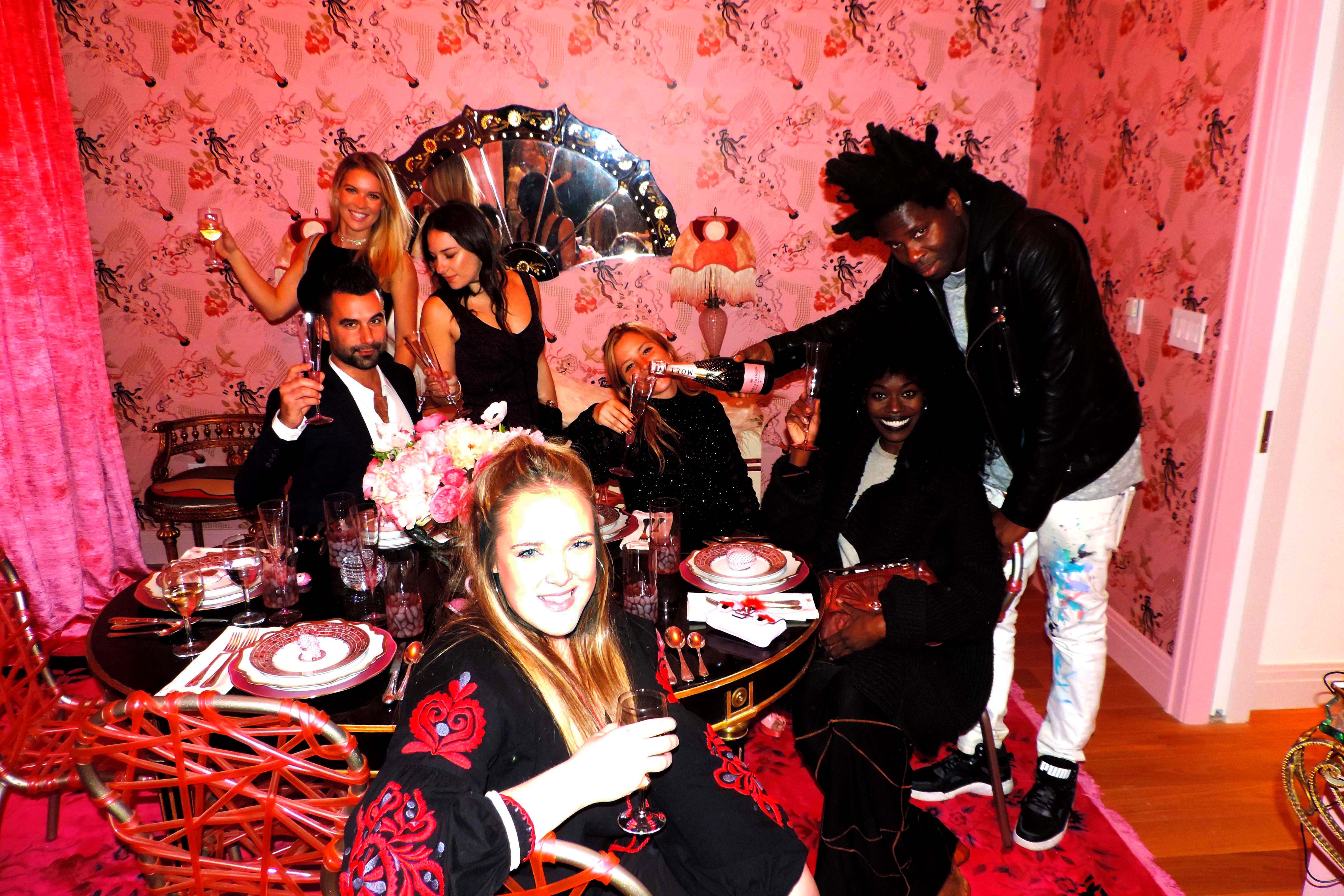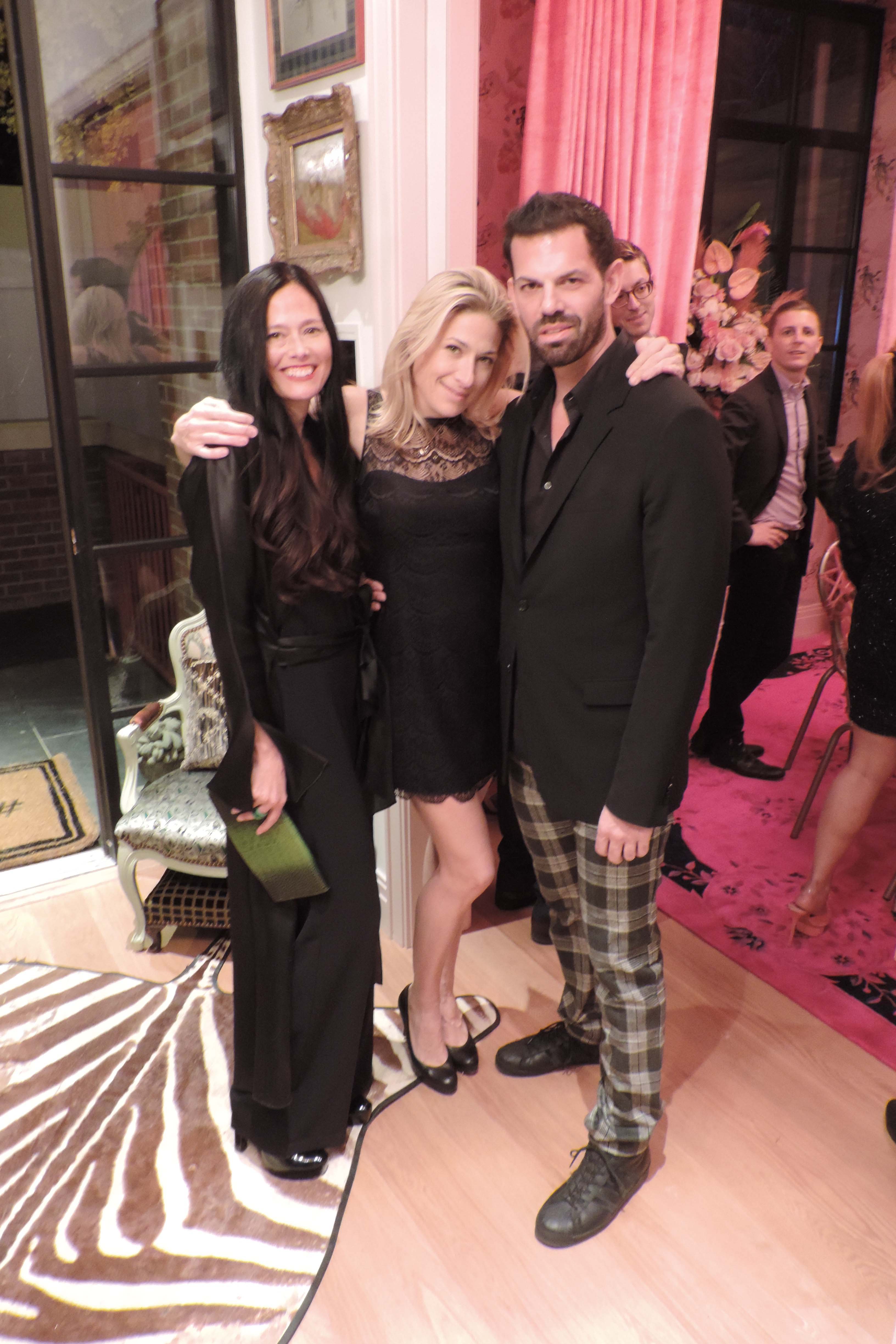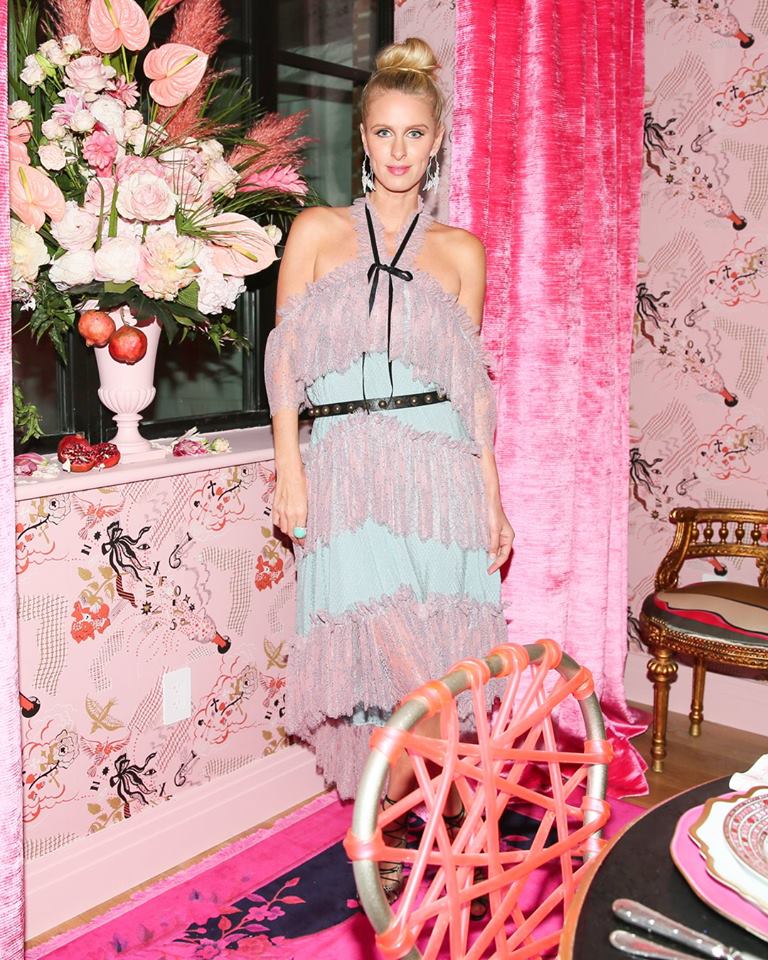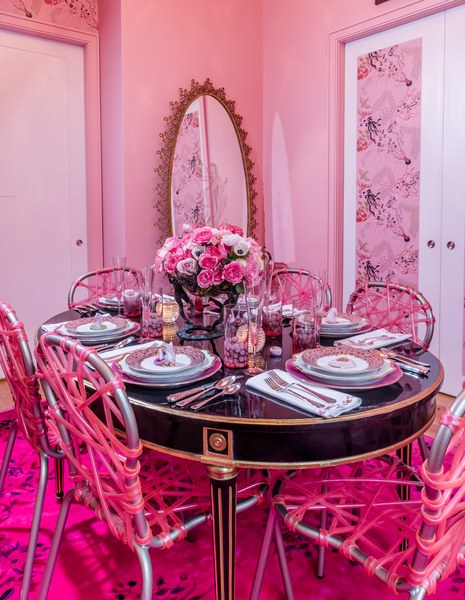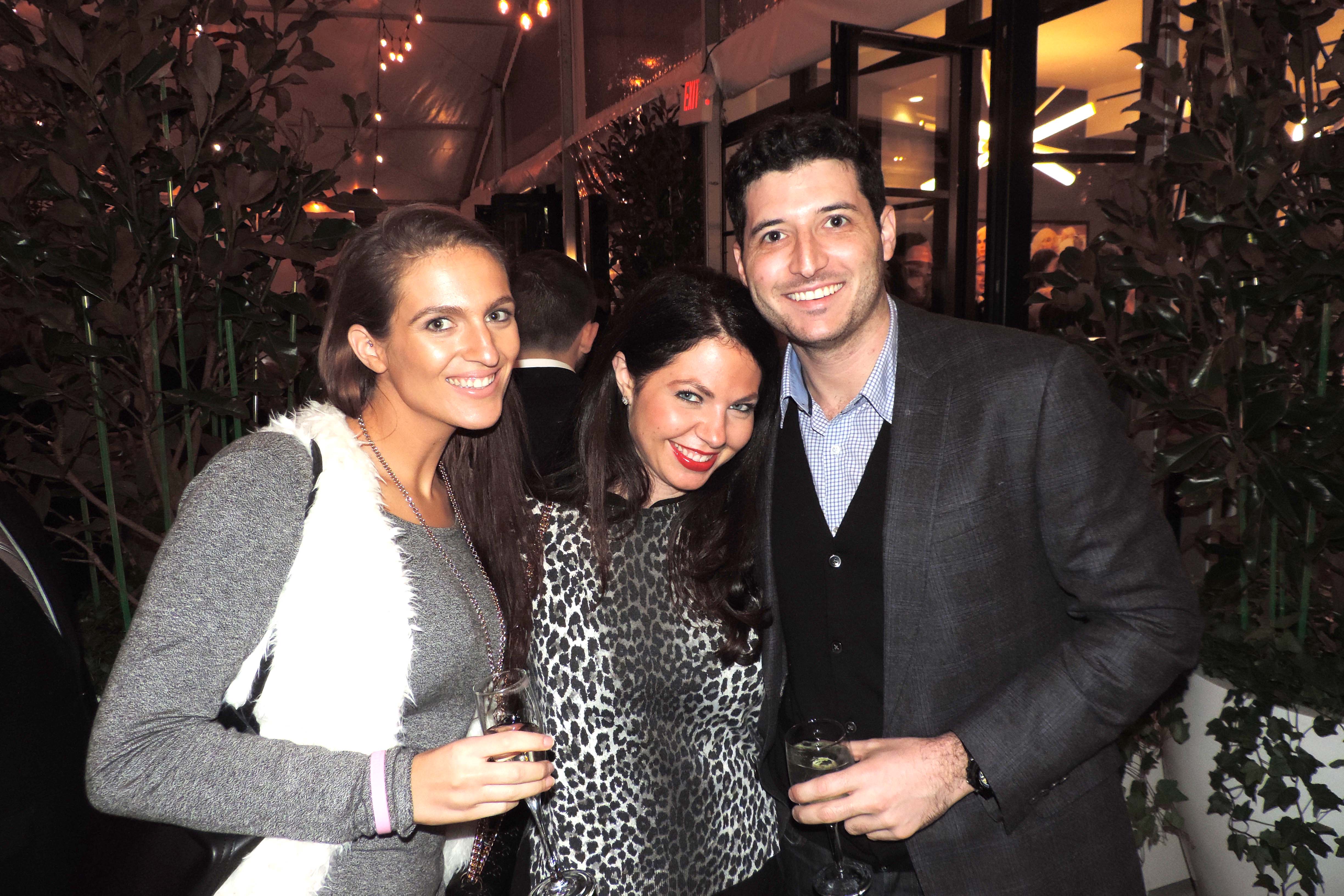 Tori Golub began her career as a fashion stylist. Her interior design work has been featured in all the major design publications and she is listed among the top 100 designers. Her Holiday House room instantly draws you in and never lets you go. She styled her 'Solstice' themed ground floor space with a wonderful array of artifacts from 'InCollect', a platform for vintage collectables. Her first objets for the room were bronze laser cut gates placed inside front window. Stunning.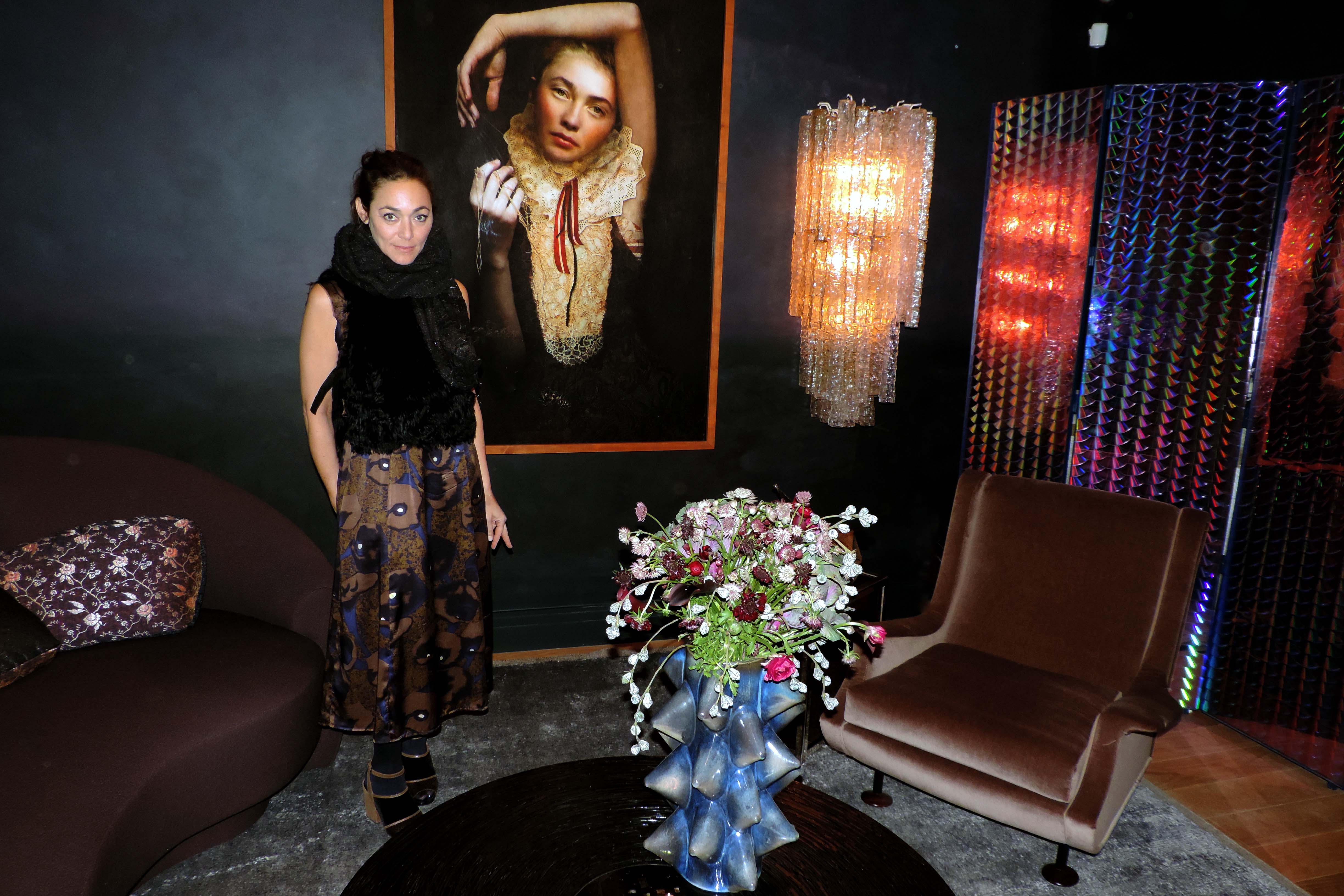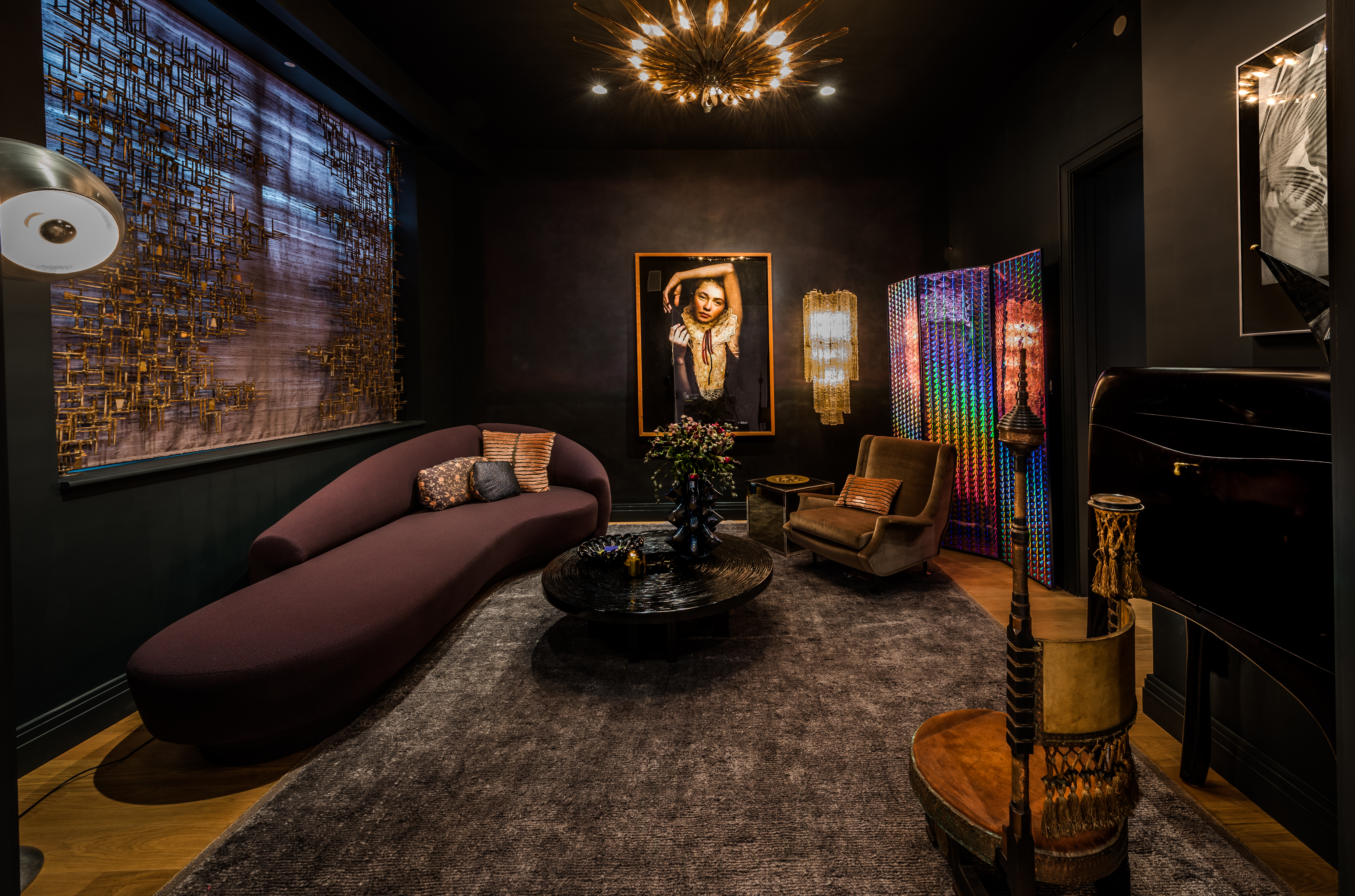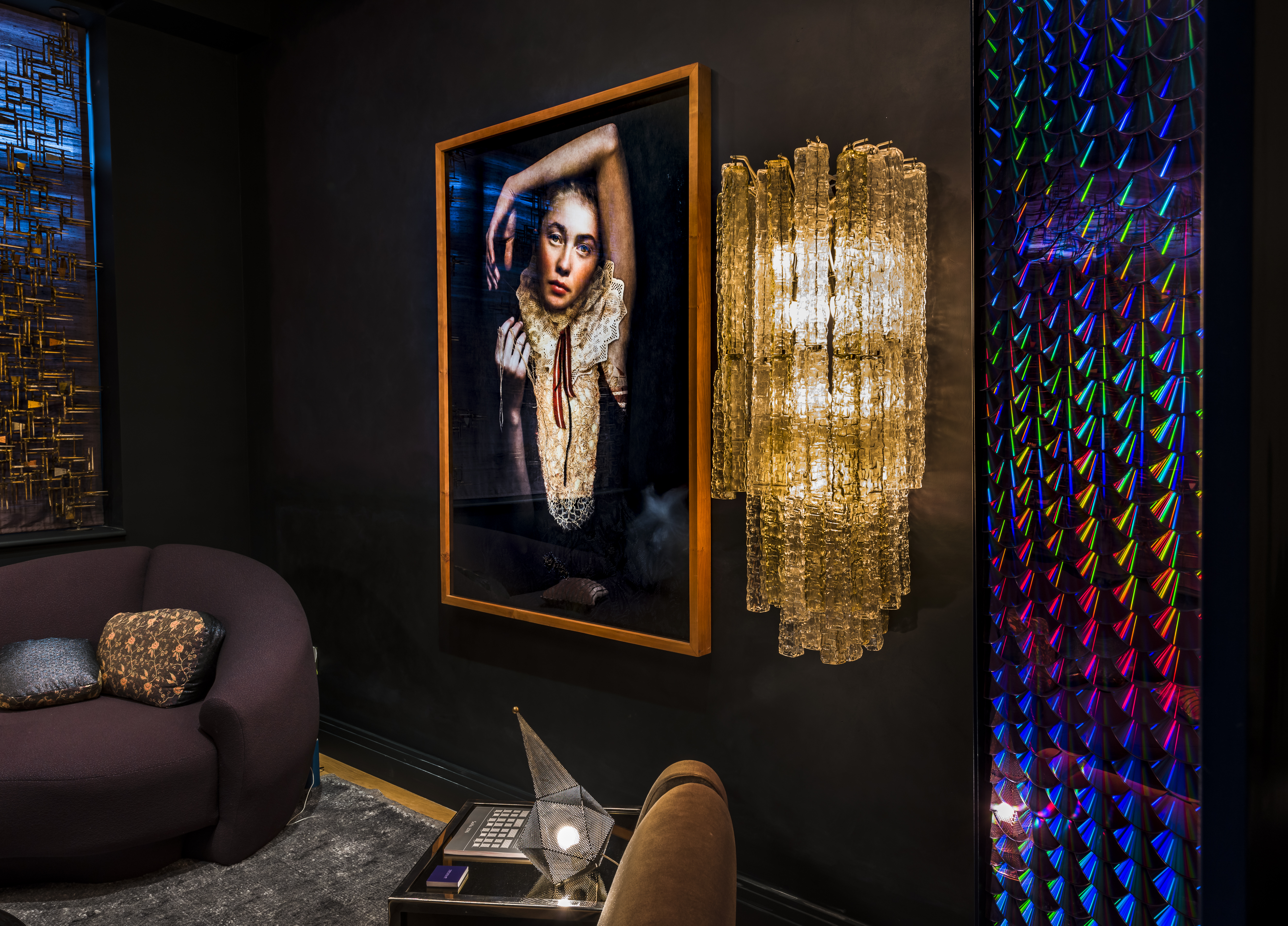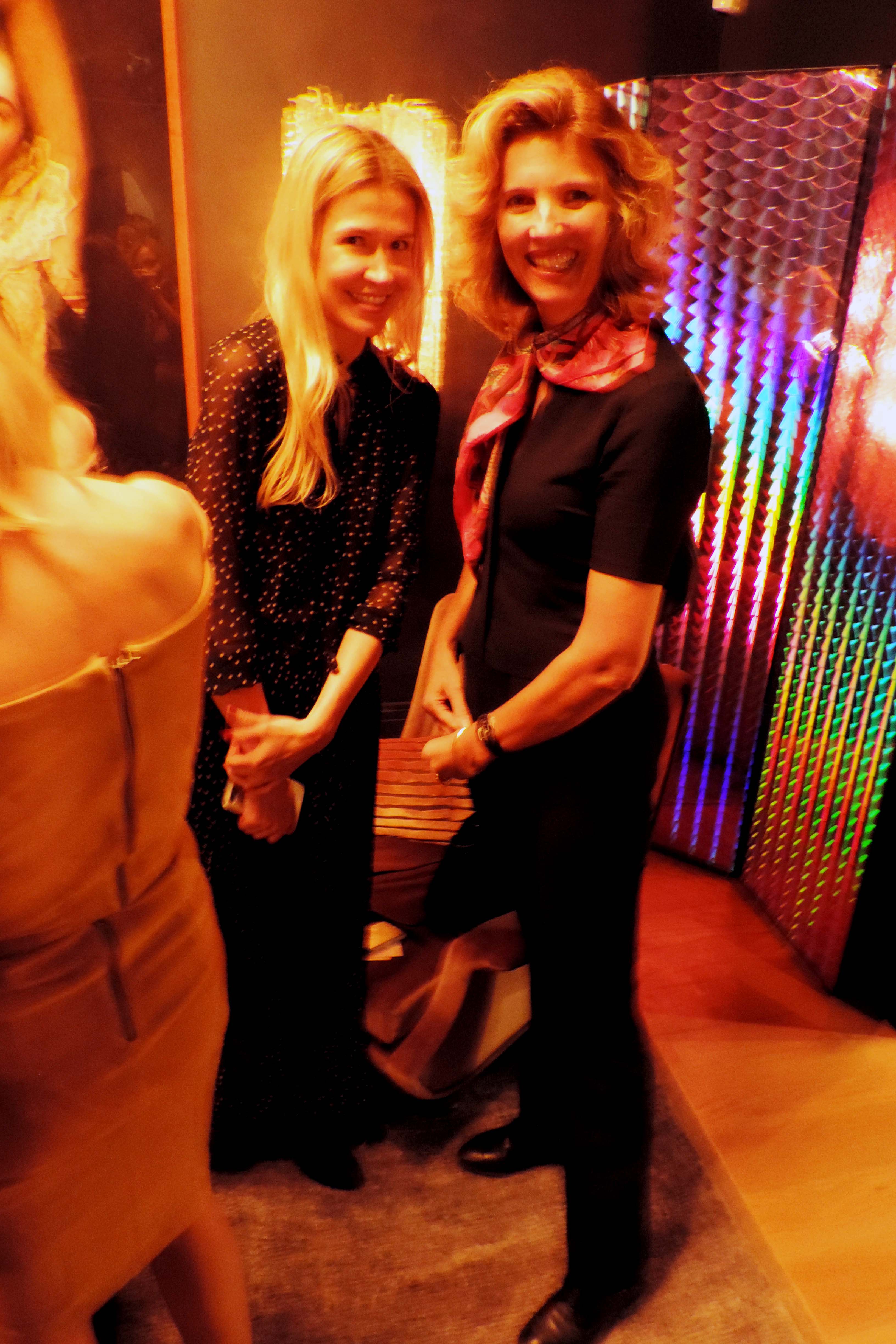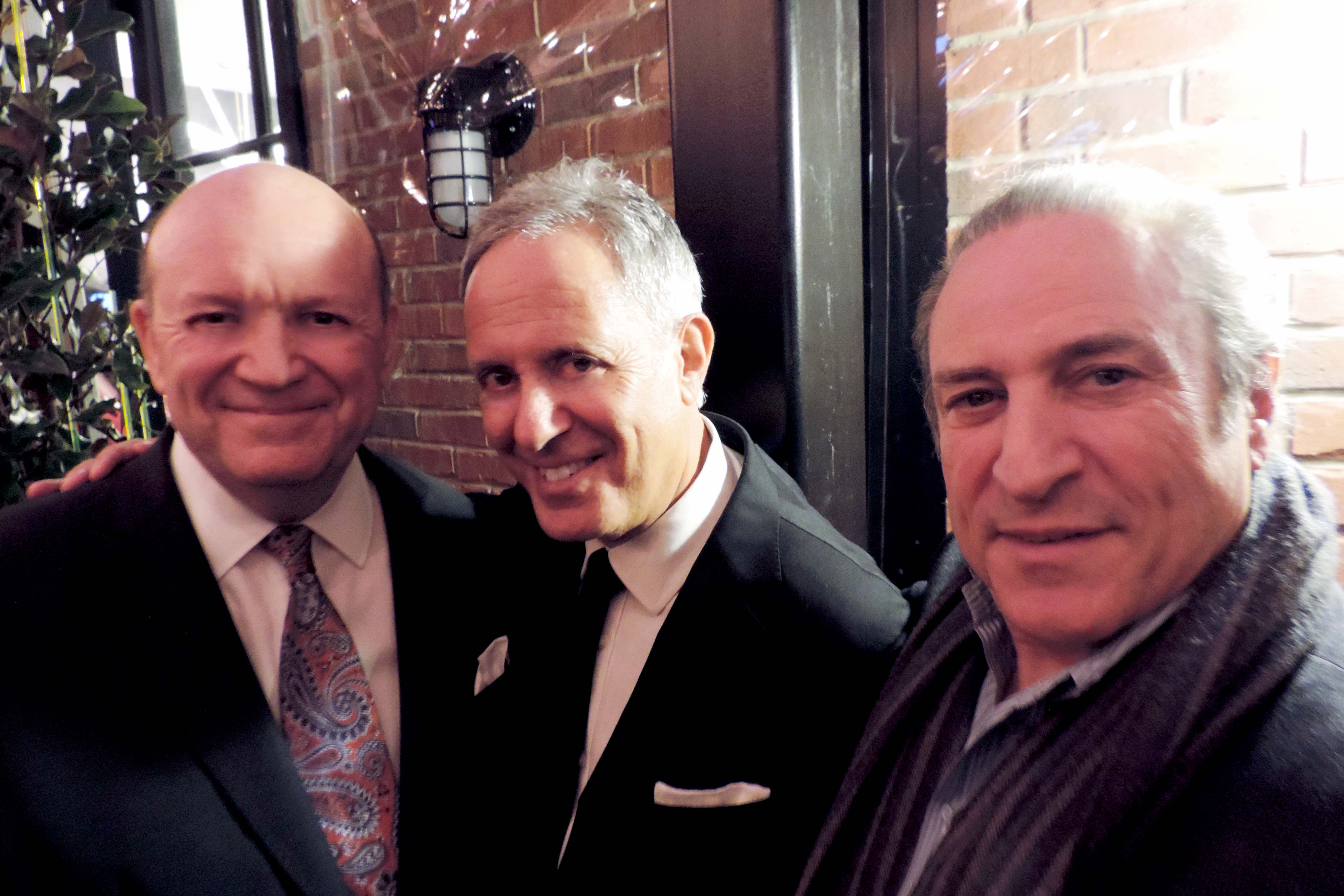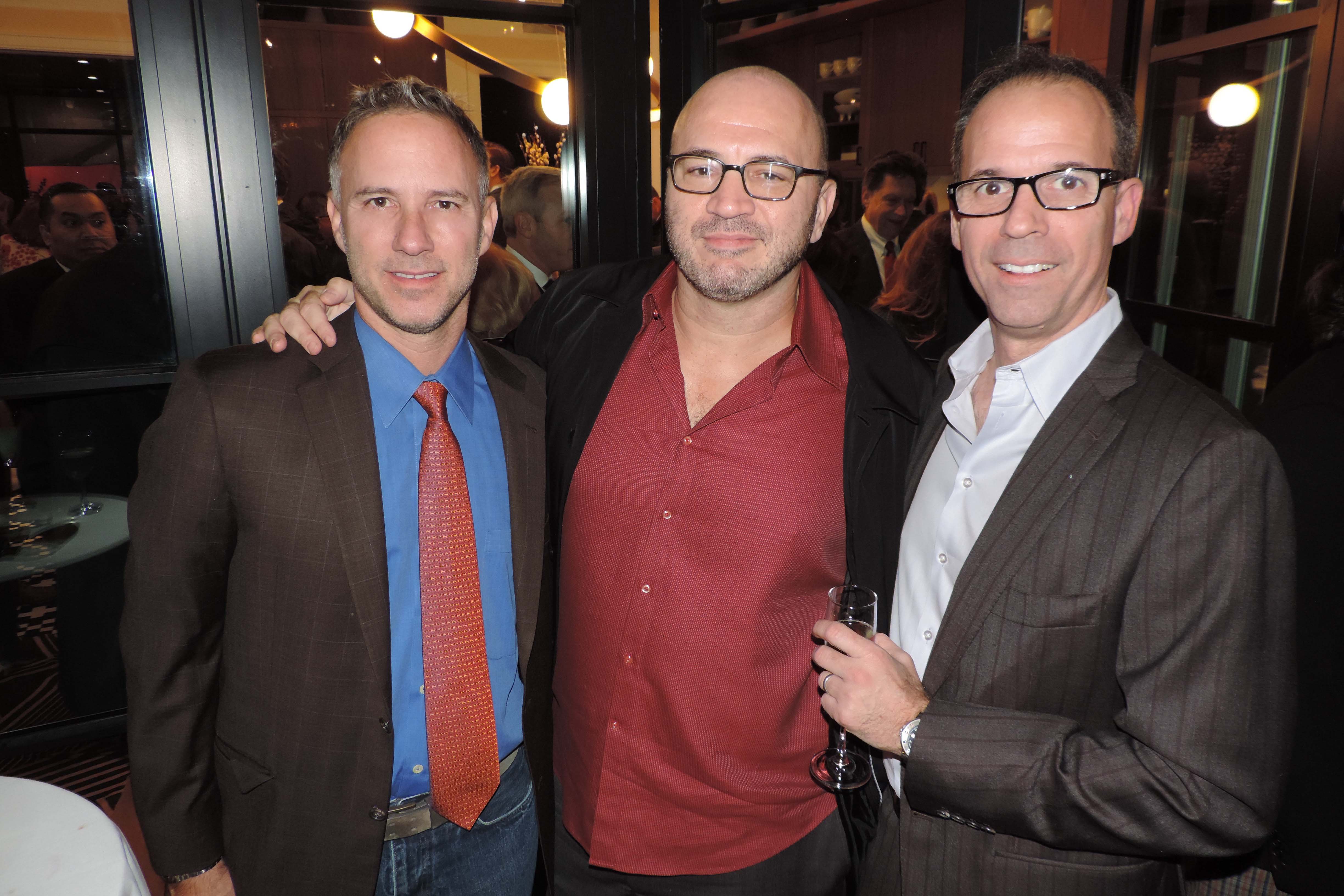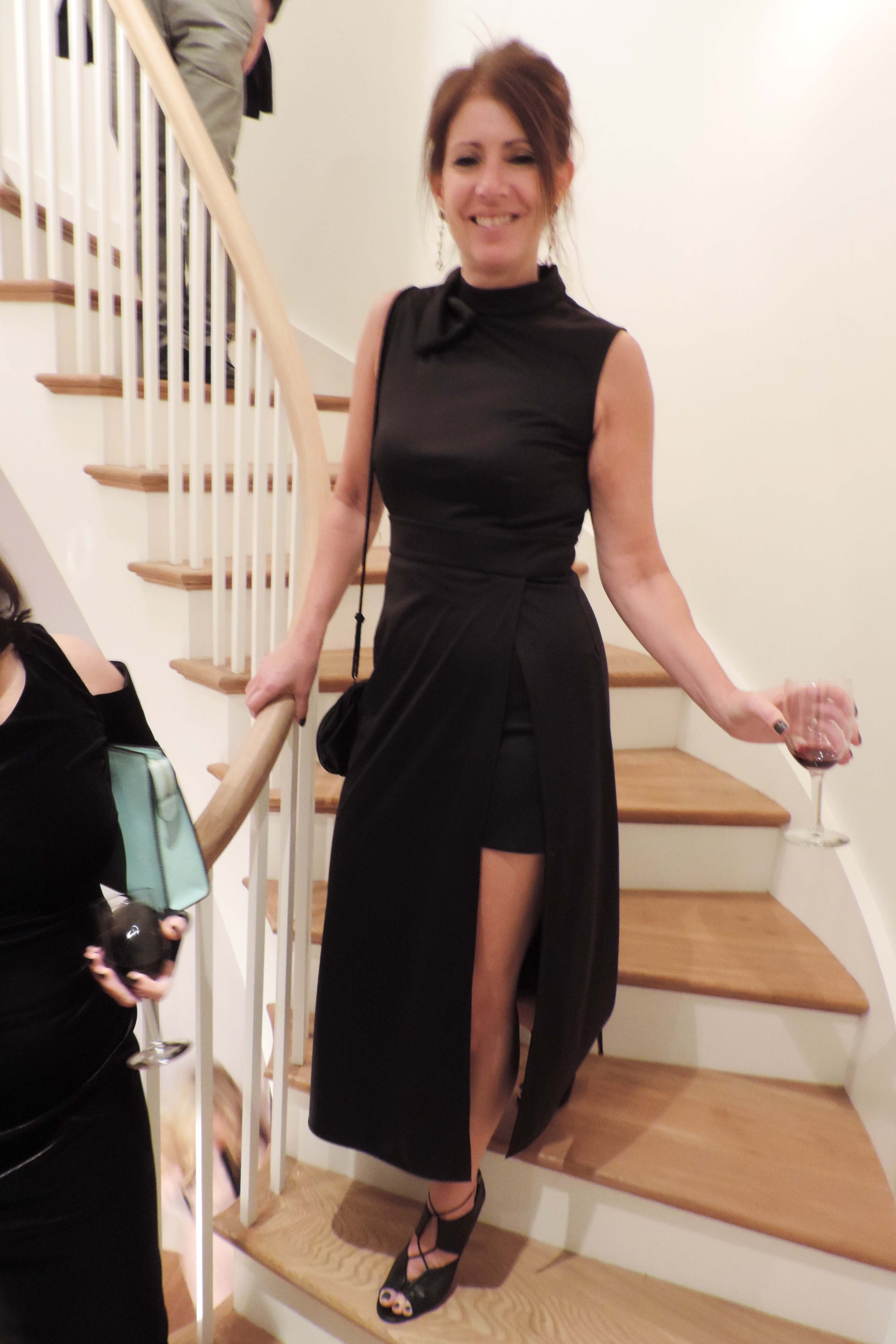 Susan Young and Tamara Stephenson are long-time friends hailing from the fashion and interior design industries, coming together to make quality, beautiful wares for the home. This duo – Root Cellar Designs utilizes Tamara's astute eye, sense of color and demand for quality with Susan's artistry and fine attention to detailing. In their powder room for Holiday House – Tamara and Susan started with their latest wallpaper design and accessorized with potted plants and patterned tea towels to make a cool statement.