About Wednesday night – there was plenty of vodka at a fundraiser for THE LGBT CENTER at the expansive APPARATUS STUDIO in NYC and I indulged.
The 'COMMUNITY = POWER' themed evening was hosted by A -list design team Jamie Drake and Caleb Anderson. The celebration raised funds for programming at The Center, which provides outreach for LGBT youth and young adults.
Gabriel Hendifar and Jeremy Anderson are the creators of the five-year-old design studio Apparatus. They started their lighting design studio when they couldn't find the right light fixtures for their new apartment. Though neither came from a lighting background—Anderson worked in public relations and Hendifar designed clothes—the couple started toying with salvaged materials and crafting them into one-of-a-kind fixtures. And, then Apparatus was born.
The duo has been known to throw a killer party in their stunning space and last nights fundraiser and silent auction was S I C K .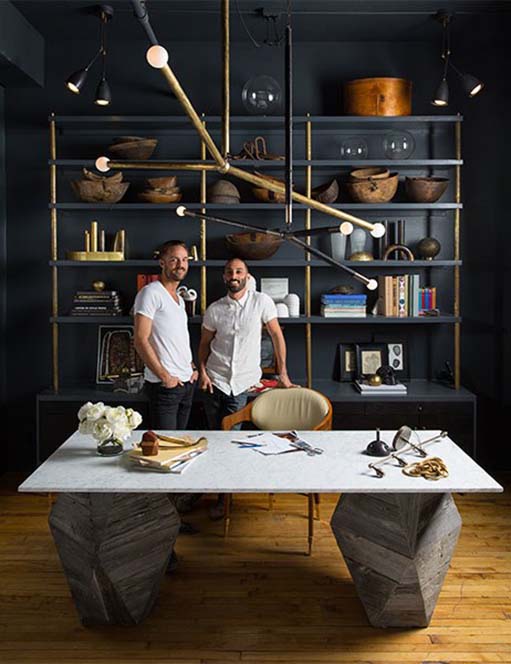 Jeremy in an interview with CAKEBOY, says "100 percent of what is raised is going to The Center. We're offering up the space and underwriting the cost of the event, so every penny spent for tickets, the money raised at auction—everything goes to them." Including any DONATIONS.