New York Fashion Week 2017.
We had a chance to catch a few shows and wanted to share . . .
COACH had a makeshift prairie house at the end of the runway and tumbleweed scattered all over the set (it reminded me of my home state New Mexico), it was clear where Stuart Vevers, Creative Director was headed with his country cool inspiration for Fall 2017. There's been a homespun thread running through the collections this past week and at Coach that comfort felt just right.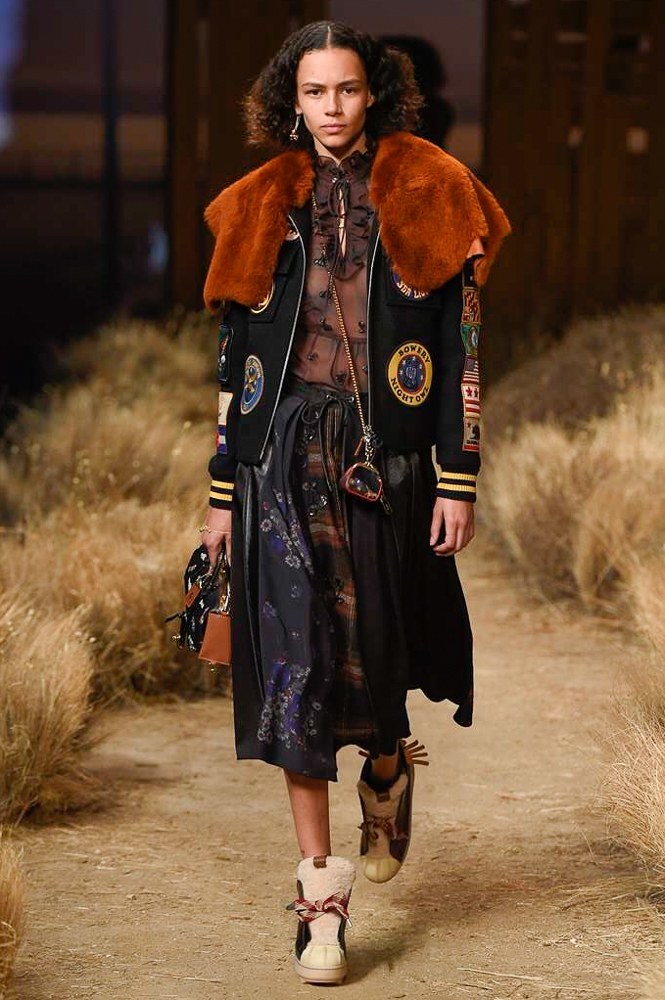 Stuart Vevers's Fall 2017 collection for Coach 1941, shown today at New York Fashion Week and featuring playful dresses, cool inspired hats and oversize varsity jackets.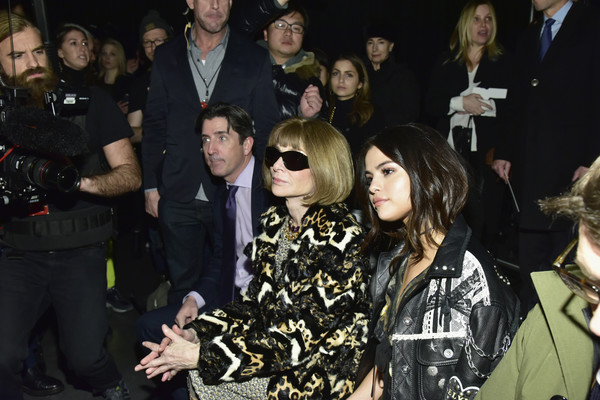 The chilly temperatures and persistent winds haven't stopped New York Fashion Week's runway shows and parties – nor did it keep the A-list from coming out to support their designer friends.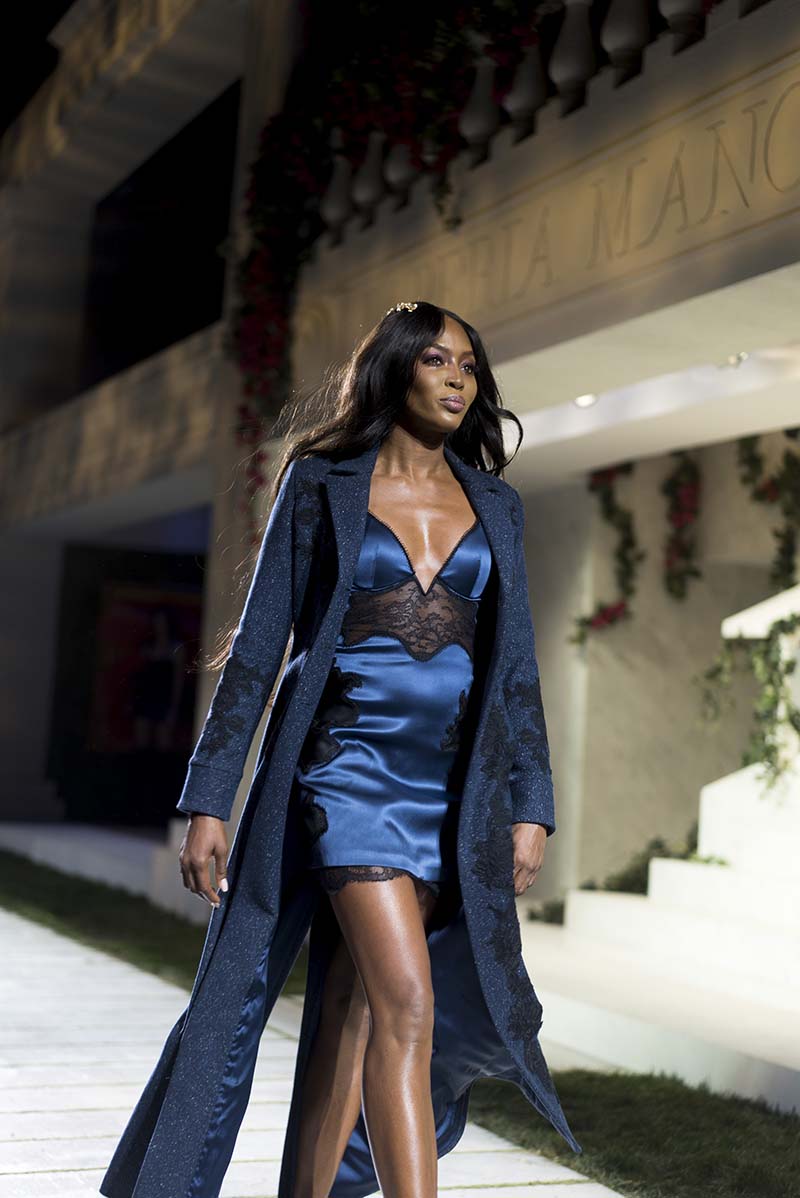 On the first night of New York Fashion Week, La Perla brought its A game with a strong model lineup led by none other than Naomi Campbell. The supermodel opened the runway show in a lacy blue slip dress, floor-length robe and fuzzy heels.
Campbell wasn't the only major model to walk the show though. La Perla brand ambassador Kendall Jenner also hit the runway (Jenner closed the show leading the finale walk).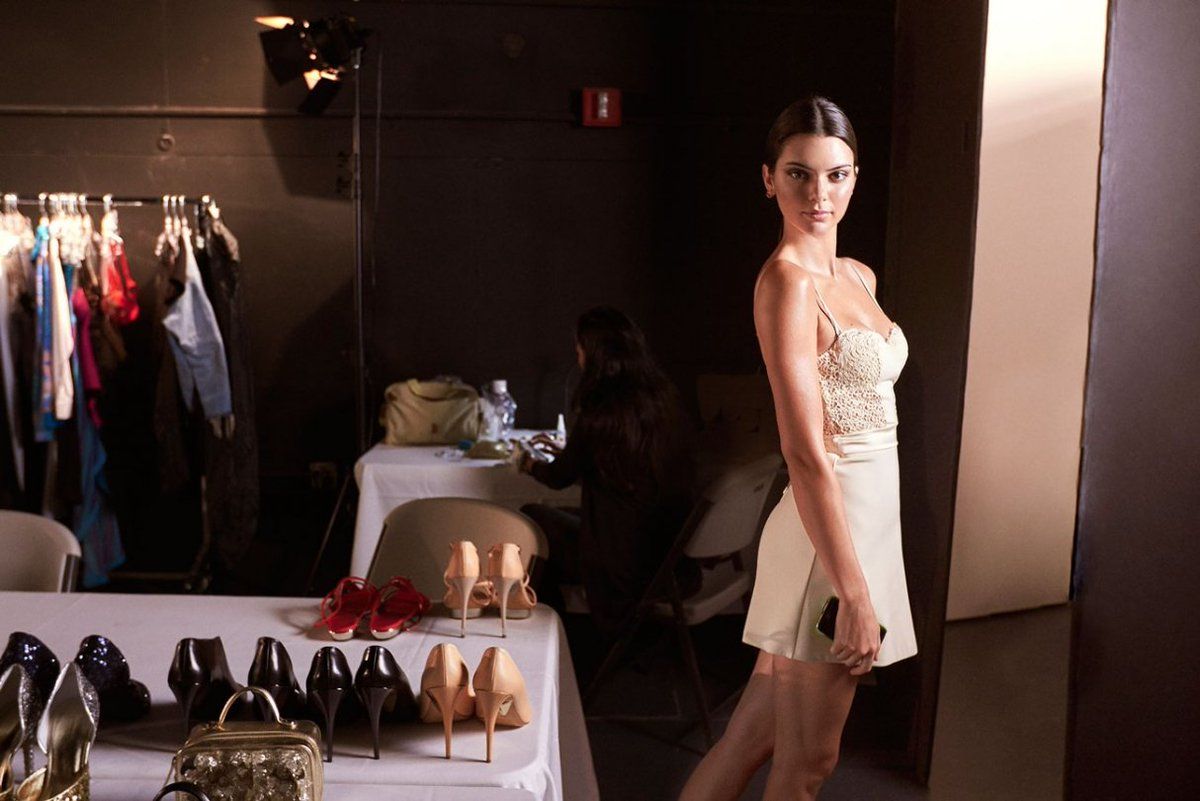 Meanwhile, Bella Hadid is strutting at the Prabal Gurung Show.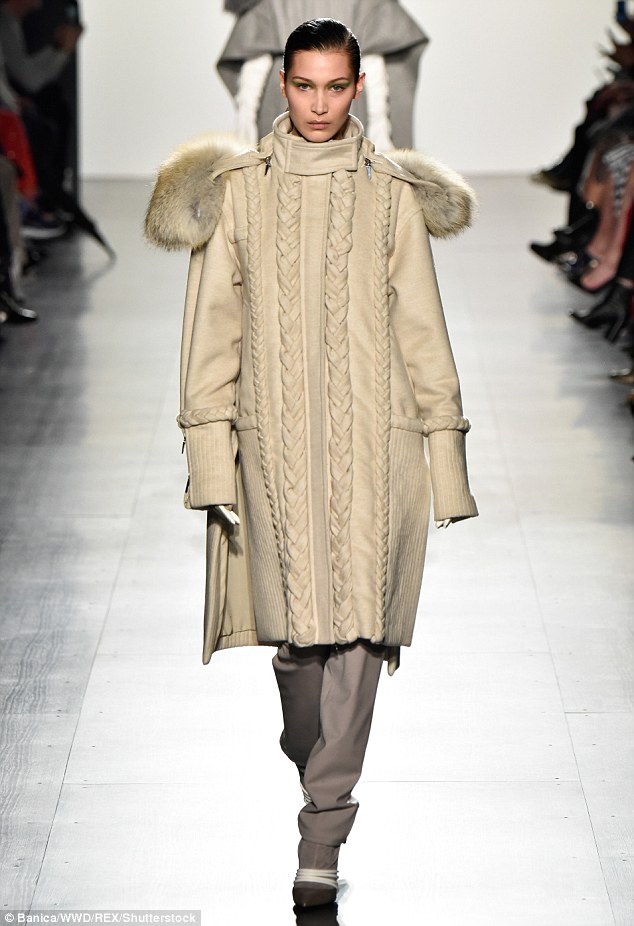 The Nepal-bred designer, Prabal Gurung sent a diverse group of models, including Bella Hadid and Candice Huffine, down the runway of his show in black and white T-shirts with slogans like: "The Future Is Female" and "Stay Woke" in response to Elizabeth Warren being banned from the Senate floor during Jeffrey Sessions' attorney general hearing.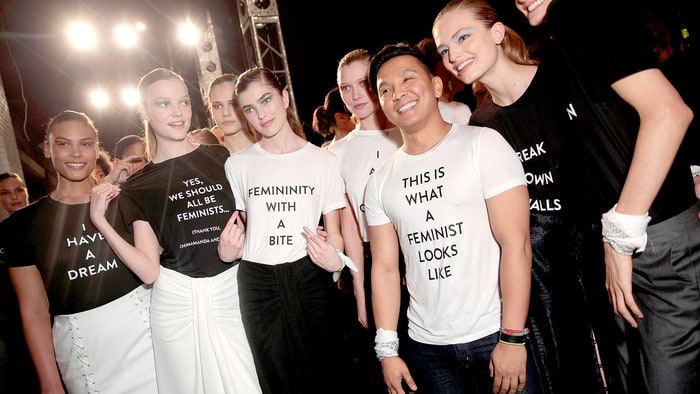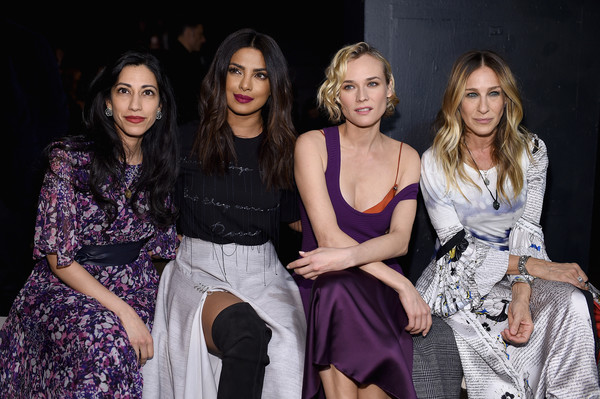 On Tuesday, Valentine's Day my friend Edwing D Angelo launched a red-hot and original fashion collection. Columbian born, Edwing, is known for his salsa chic collections for both men and women. #fierce #red #silhouettes / Insta-personas like gorgeous juanialys , iconic Cognac Wellerlane and Alexandra of thinklikeabossnj were spotted in the front row. Bravo Edwing – great show !!!