HIGH STYLE at Lenox Hill
Since others are going 'high' – I chose to go 'low' with my 2018 Lenox Hill tabletop decor. Each year, Lenox Hill Neighborhood House's annual gala enlists 35+ designers to orchestrate remarkable tablescapes for its black-tie dinner/gala. This year's group of talented creatives designed some of the tallest tablescapes I've ever seen. #highstyle
Those of us who participated were given a 10-top round table with chairs and the theme "Make a Splash" for inspiration. I stayed true to the theme and had a wonderful water splash plexiglass centerpiece made by trending furniture/accessory maker LAMOU. Jeremy Silva's HONUA – added colorful, glass vessels that came adorned with their own earth/sea effects. Christofle the manufacturer of fine silver flatware and home accessories based in France – displayed gorgeous, etched silverware created by Dutch Design phenom Marcel Wanders. We doubled down on the napkins using a brilliant blue called Provocation from Robert Allen / Beacon Hill on the plates. Under the plates lay a classic, checkered pattern from FRETTE, the Italian luxury textile company.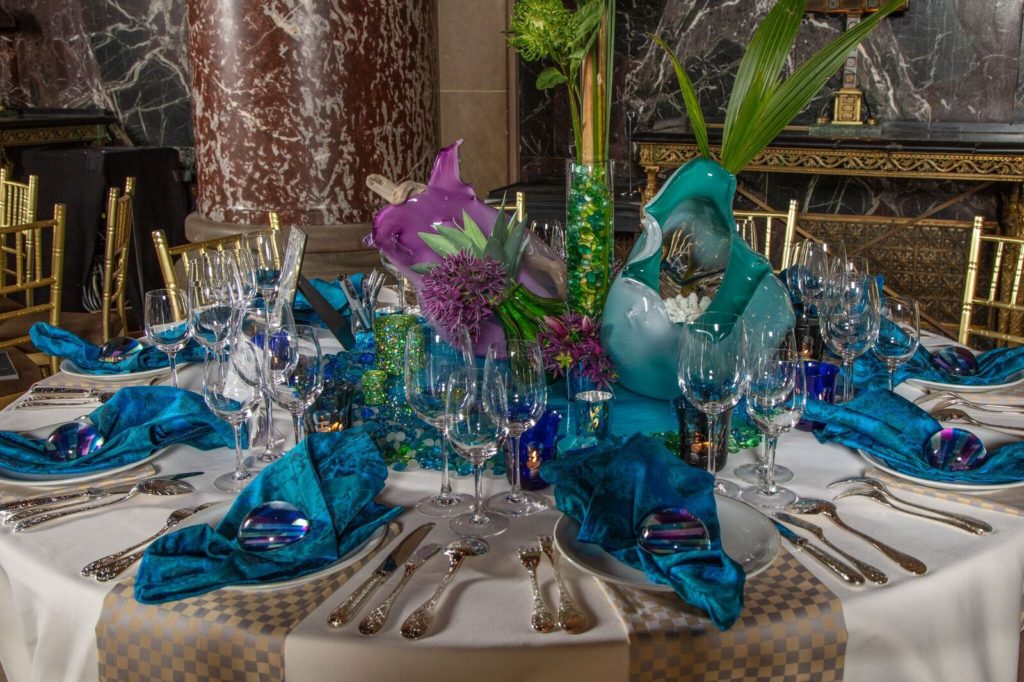 On the morning of the event, designers and their teams were arranging flowers, building contraptions, steaming slipcovers, folding napkins and re-arranging it all over again! There is a 'fun chaos' and 'happy moments' as each table adopts its own personality inside the historic and expansive Cipriani event space on 42nd Street in Manhattan. PRESS began taking photos about 3 pm, most designers were back at their offices, changing into evening apparel or at therapy.
6 pm was the meetup time for a handful of designers who were having photos taken by Kyle Caldwell. I arrived about 6:25 pm just in time to see Peti Lau dressed in a flawless gown and posing for photos. Moments later Kyle pointed his lens at me and I did an impeccable diva drop – my back was arched, my left leg extended and my palms were flat on the floor. Ok, no diva drop but I did get a nice photo from Kyle.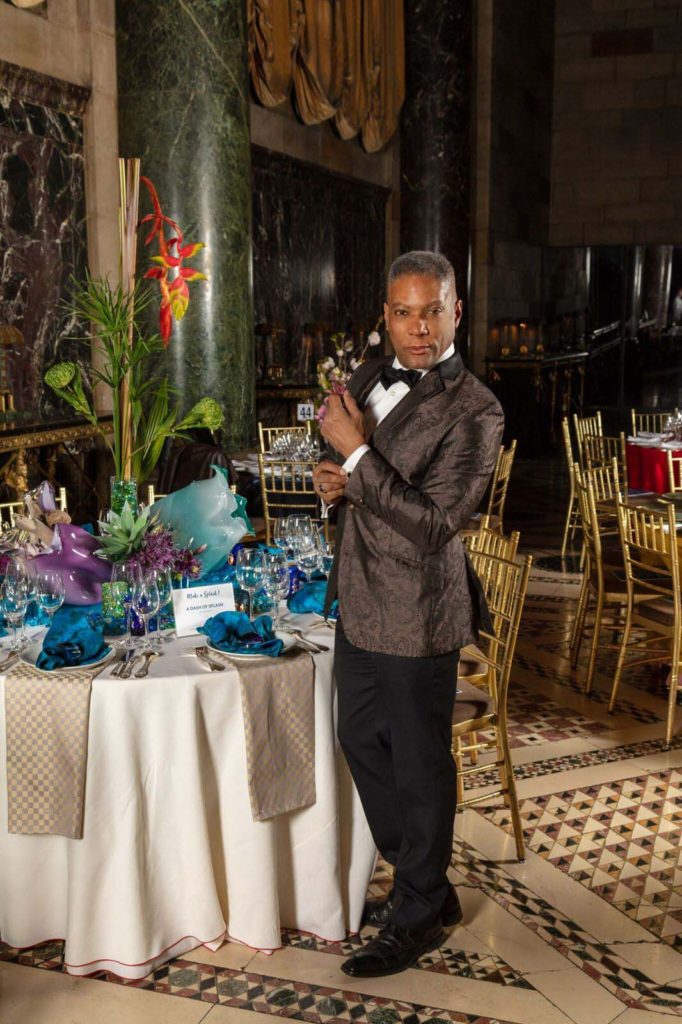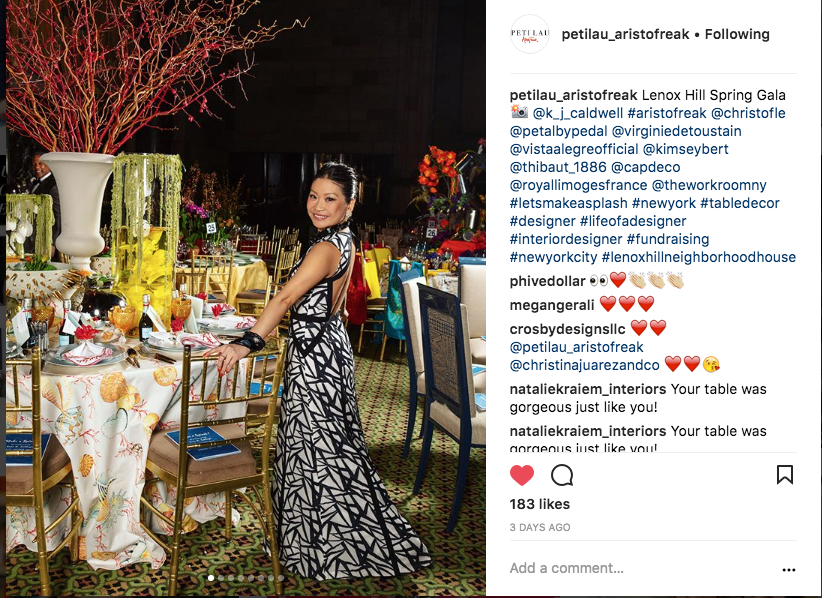 Lenox Hill Neighborhood House is one of New York's premier nonprofit organizations, begun 120 years ago. Each year, the board of the house, which provides aid and programming to those in need on New York's Upper East Side.

Guests at the cocktail hour before the dinner were dressed in black tie apparel. The evening was glamorous and attended by the who's chic of the design industry, generations of altruistic volunteers and members. It began at 7 with cocktails and a preview of the designer tables. Dinner was served at 8:30.
Each of this year's tables showed terrific innovation, a few captured the attention of the PRESS. Here's a link to AD PRO's Best Tables and Quintessence's 2018 story. We are honored to be mentioned in both.