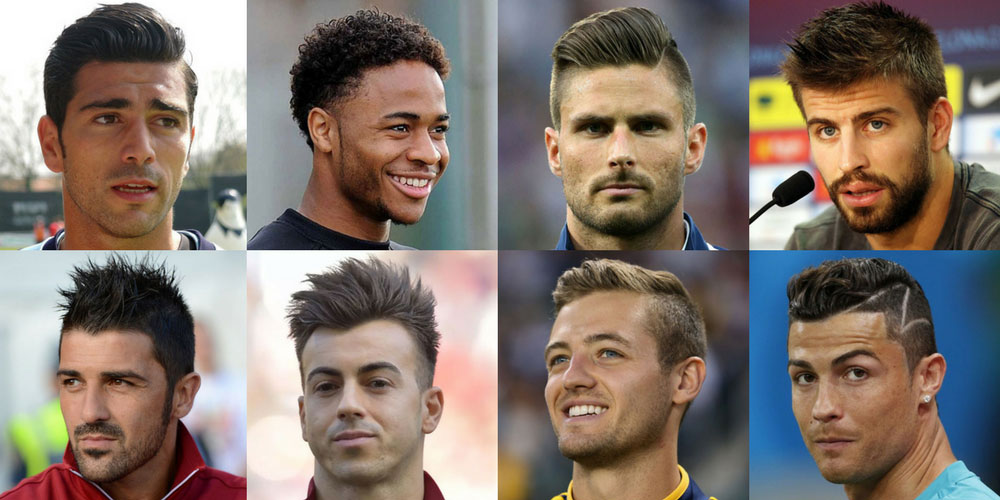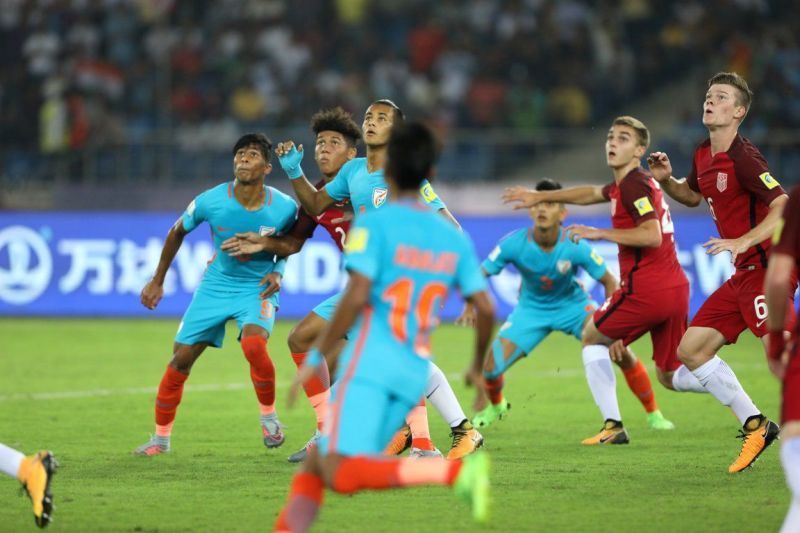 Bold fashion statements, rock'n'roll lifestyles, unusual hairdos and tattoos: These players have turned into stars over the past few decades – not only because of their skills on the soccer field.
There is no clear documentation stating the date and place of origination of today's most popular sport – world soccer. However, most historians agree that some type of a ball game has been played for at least over 3000 years.
Almost 300 million people around the world play soccer, and the amount of people that watch the sport is equally staggering. It is the most popular sport in the world and is the national sport of over 60 different nations. It can be traced back over 20 centuries and had many various forms before The Football Association penned the first official rules in 1863.
A traditional soccer ball has 32 panels. Each panel represents a country in Europe. Soccer balls are not a perfect sphere. They are slightly oval-shaped but the checkerboard pattern creates an illusion.
Enough of the fun facts let's get to The Men of Soccer.
Whether you're a fan of their ball skills (it's a thing, don't laugh), or are simply hoping for a shirtless moment during one of the matches, these men will not disappoint. Plus, who doesn't like a little eye candy while watching sports?
Rurik Gislason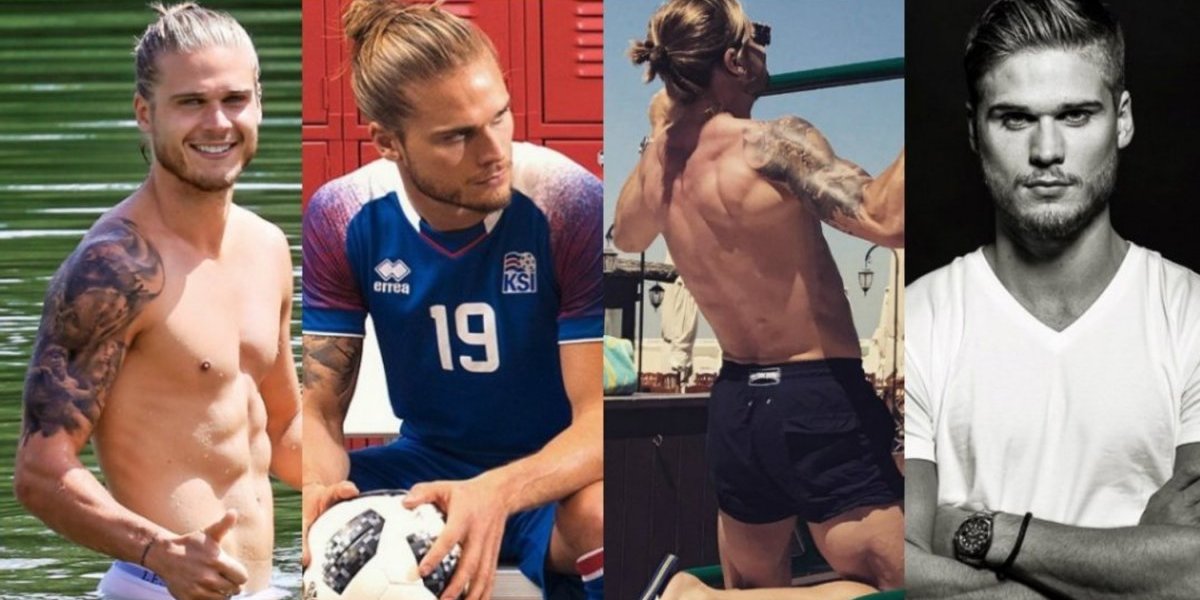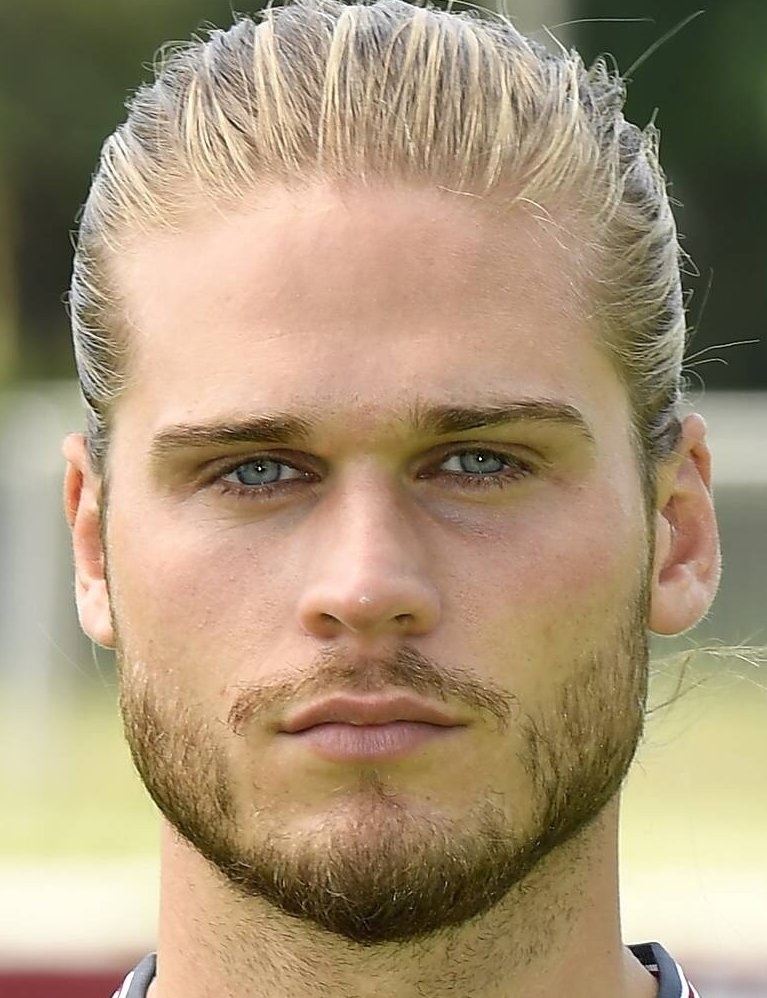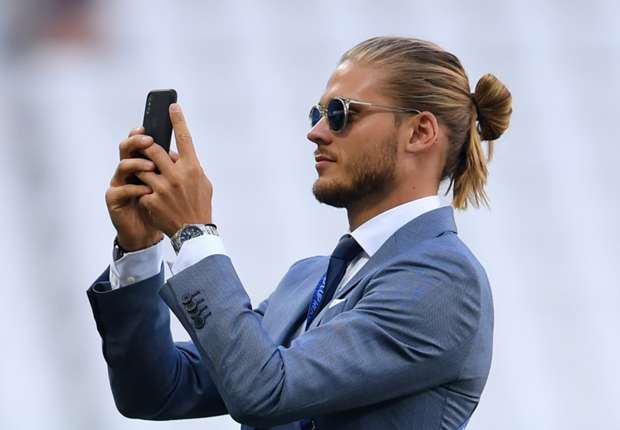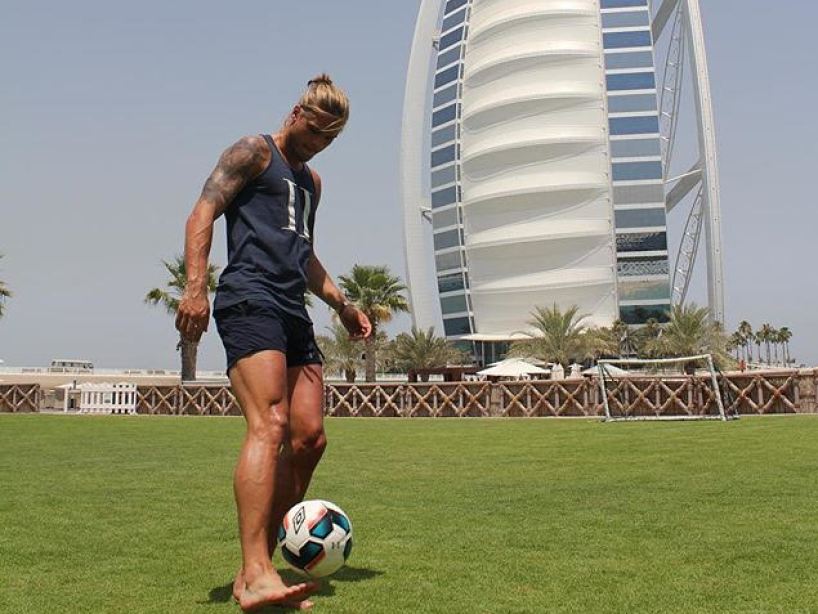 Rurik Gislason
has already had a very successful World Cup—and not just on the pitch. Did you see his legs? Listen, it's not the World Cup without a dude you think is good-looking despite his man-bun. And, to borrow from
Zoolander
, Rúrik is really, really ridiculously good looking.
The Iceland midfielder has seen his Instagram following balloon from 30,000 to over 677,000 in one week—that's more than double the population of Iceland.
The huge rise has been thanks in part to the online support of Argentine actress Gimena Accardi and Brazilian actress Gabriela Lopes.
For now, Gislason is sure to be focusing on World Cup progress with his country, but he may have some extra modeling work waiting for him after the tournament. Did you see his legs?
Mohamed Salah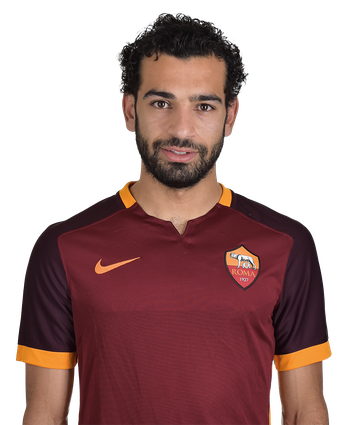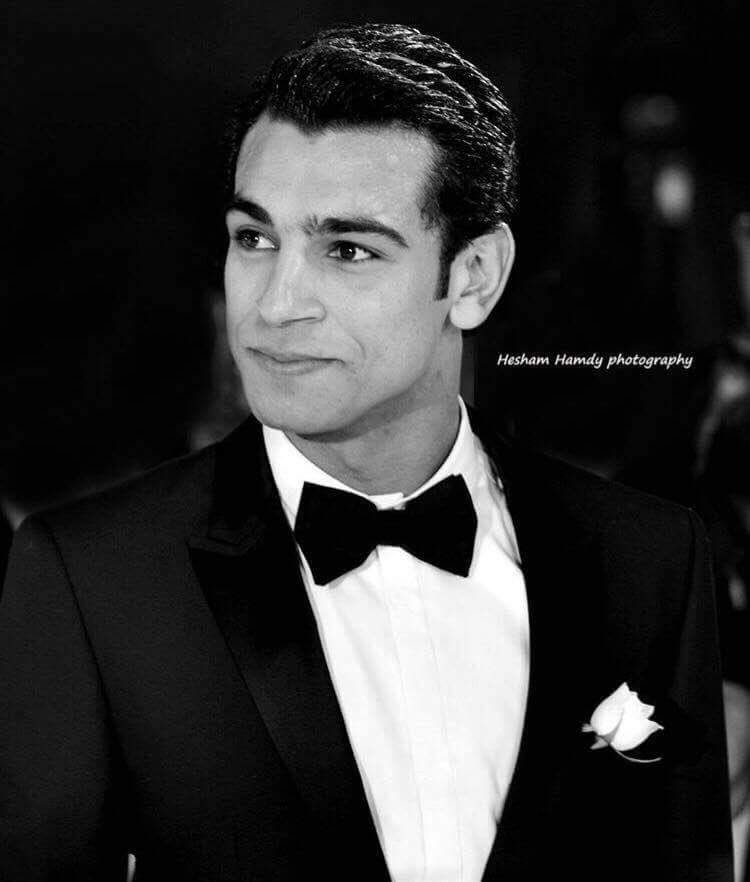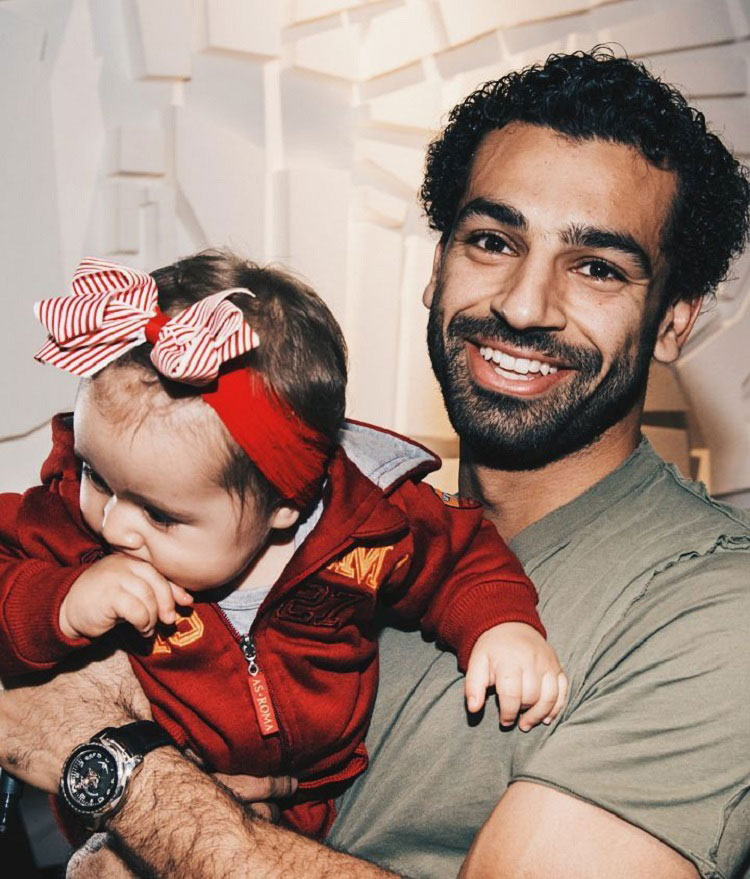 Mohamed Salah has exploded on the scene this season with a remarkable ease. After arriving at Liverpool from Roma in July of 2017, Salah immediately set the Premier League on fire and led The Reds to a berth in the Champions League Final — scoring 11 goals during that run.
The 25-year-old Egyptian appeared in 36 Premier League matches and scored 32 goals. He appeared in 51 matches total and tallied 44 goals in all competitions. His 32 goals in a 38-game Premier League season set a new record, surpassing the old mark of 31. Salah also set Premier League season records for most left-footed goals (25), most goals by an African player (32) and most games scored in (24). Got all that?
The soccer star's net worth is estimated at $28 million and he earns $3 million as his annual income. In the past few years, the Egyptian football champion who plays as a forward for the Egyptian national team and for Liverpool has experienced a hike of over 32% in his net worth.
GLEN JOHNSON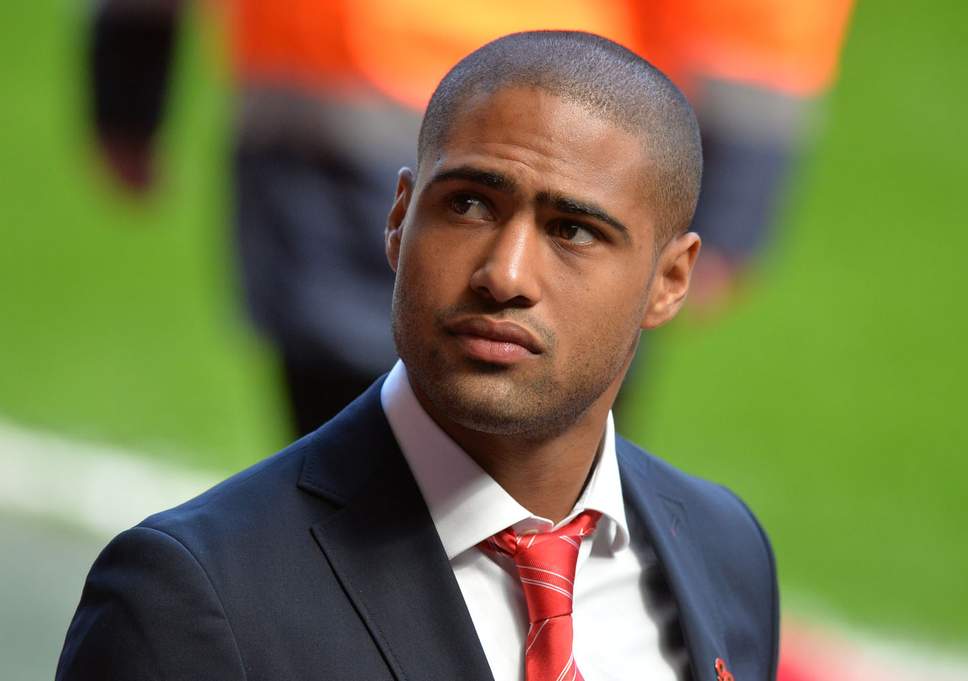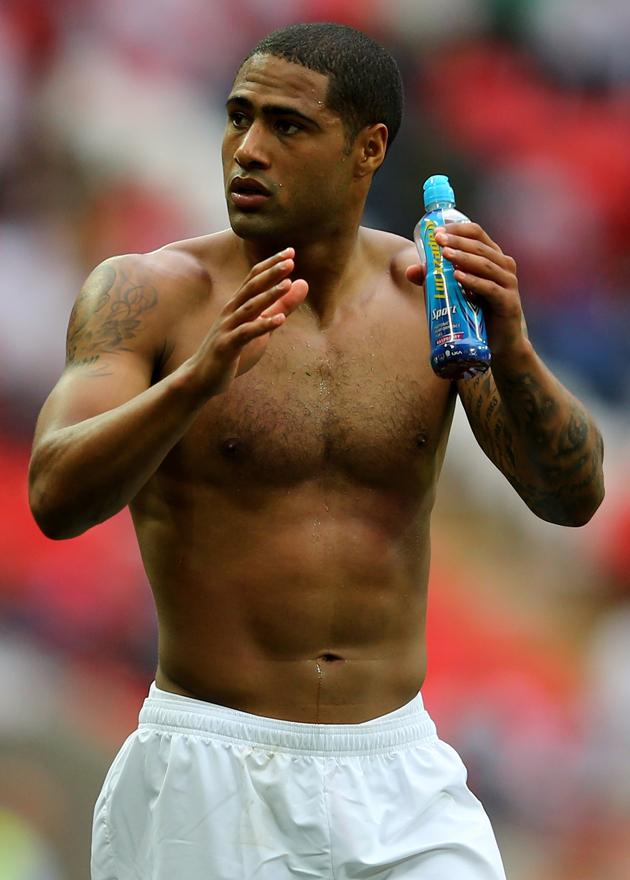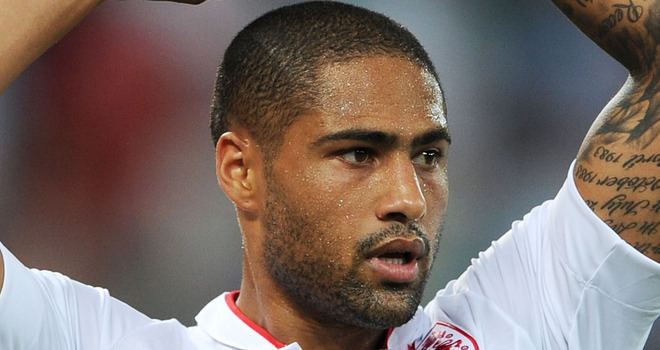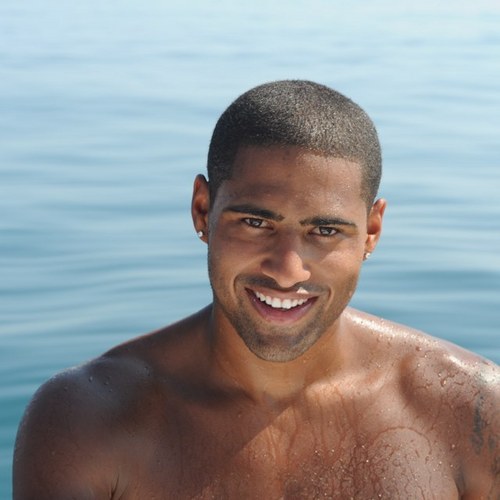 Glen Johnson is one of the renowned names in the football world. He is very professional in his game. He earns awards and fame due to his extraordinary performance in the soccer game. He is dangerously brilliant on the football pitch.
In 2007, Johnson set up the Glen Johnson Soccer School alongside Sam Taylor, a former player of West Ham United. The soccer school is based in Dartford, Kent, and its primary focus is training and development within local schools and one of his students is currently at West Ham United.
In December 2013, Johnson was banned from driving for six months after he was caught speeding in North Wales. Zoom, I think there might be a mix of Jekyll and Hyde in this handsome man's genes.
Currently, he is a star player of Stoke City F.C. He is also in the national team of England.This supreme player was born in 1984, on August 13. Greenwich, United Kingdom. Yes, he's married with 3 kids. You can sit down now.
Sergio Agüero (Manchester City, Argentina)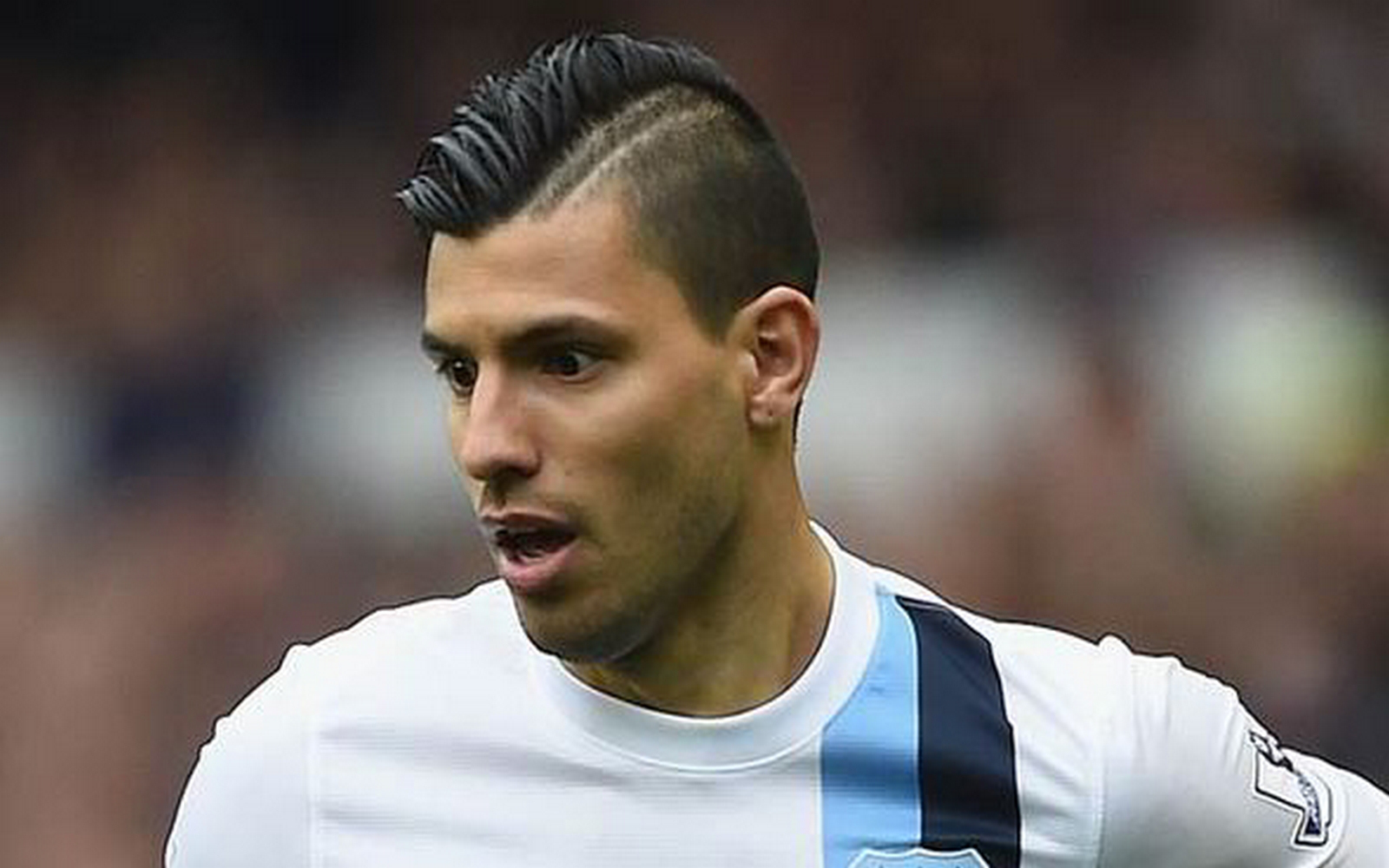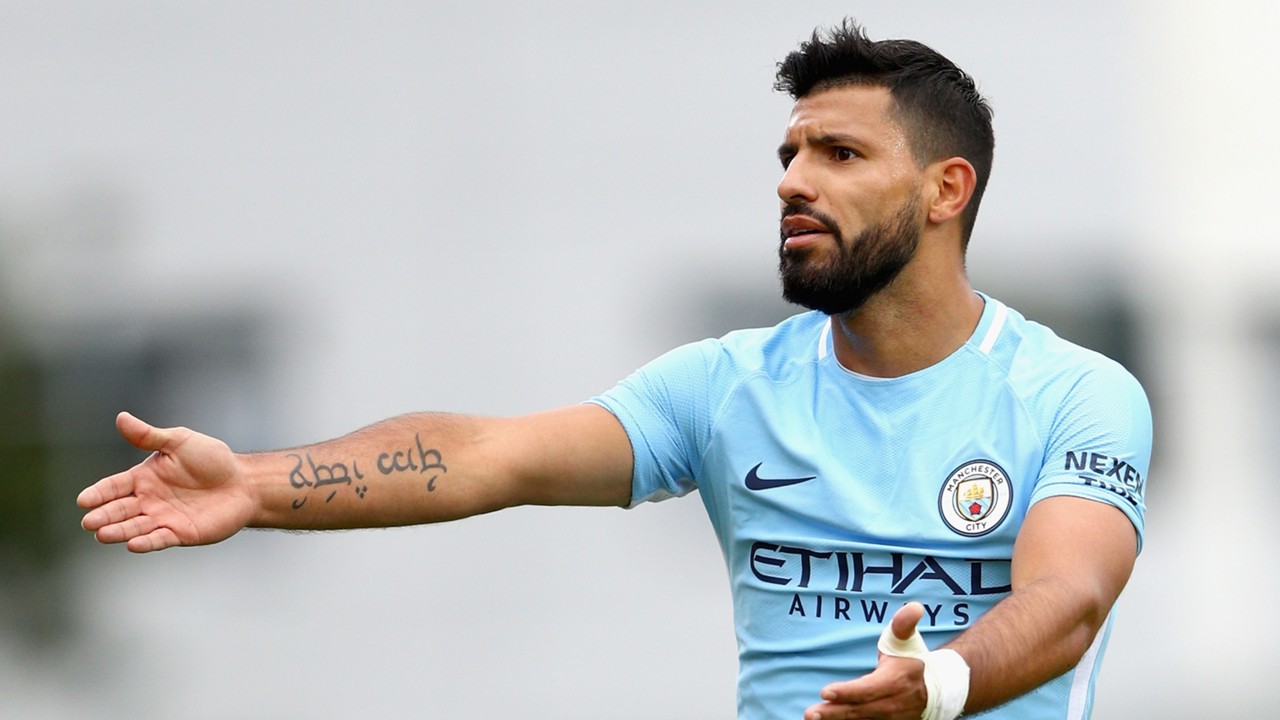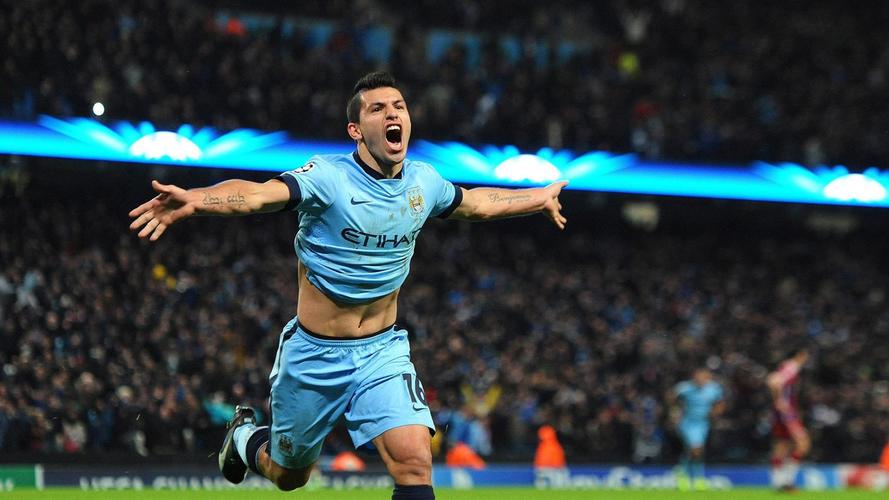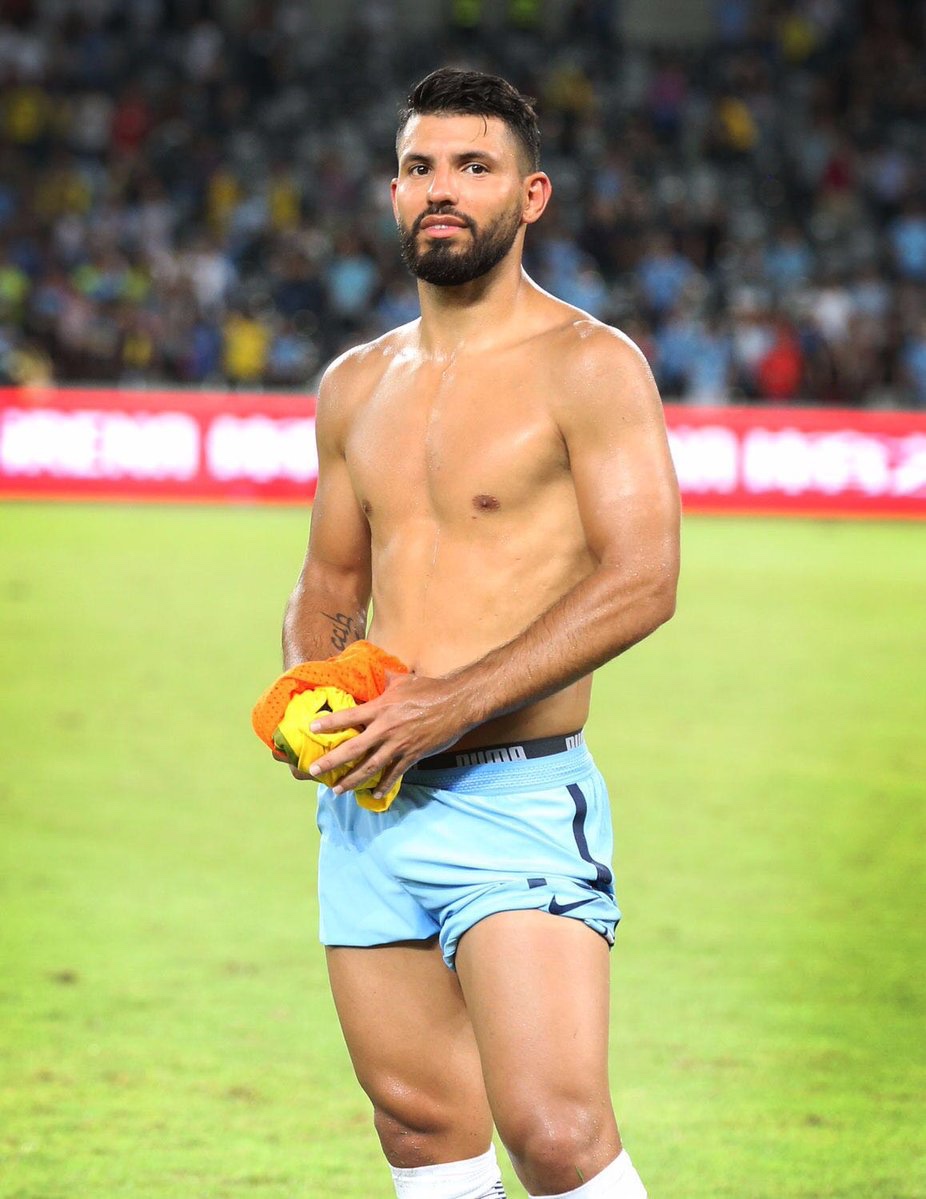 A man who is dangerous every time he touches the ball, Sergio Agüero is one of the best pure strikers in the world. The 29-year-old Argentine has dominated the Premier League since arriving at Manchester City in 2011.
In seven seasons since joining City, he's scored 143 goals in 206 Premier League matches, and tallied 199 times in 292 total appearances. That's just an insane stretch. Agüero also has 36 international goals to his credit in 84 caps for Argentina.
The Argentine striker, affectionately nicknamed Kun as a child by his grandfather, has been the top goal scorer each season at Man City since joining in 2011. This season he became the club's all-time leading goal scorer, having hit the back of the net 199 times in 291 career appearances.
His long-term sponsor Puma gifted him with a pair of gold boots to wear to celebrate the occasion. The Blues striker signed a one-year contract extension last year and has publicly stated he will leave for Argentina when it expires in June 2020. @10aguerosergiokun
Toni Kroos (Real Madrid, Germany)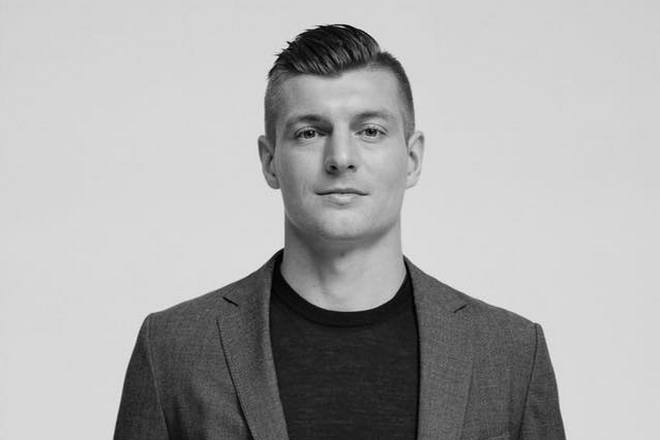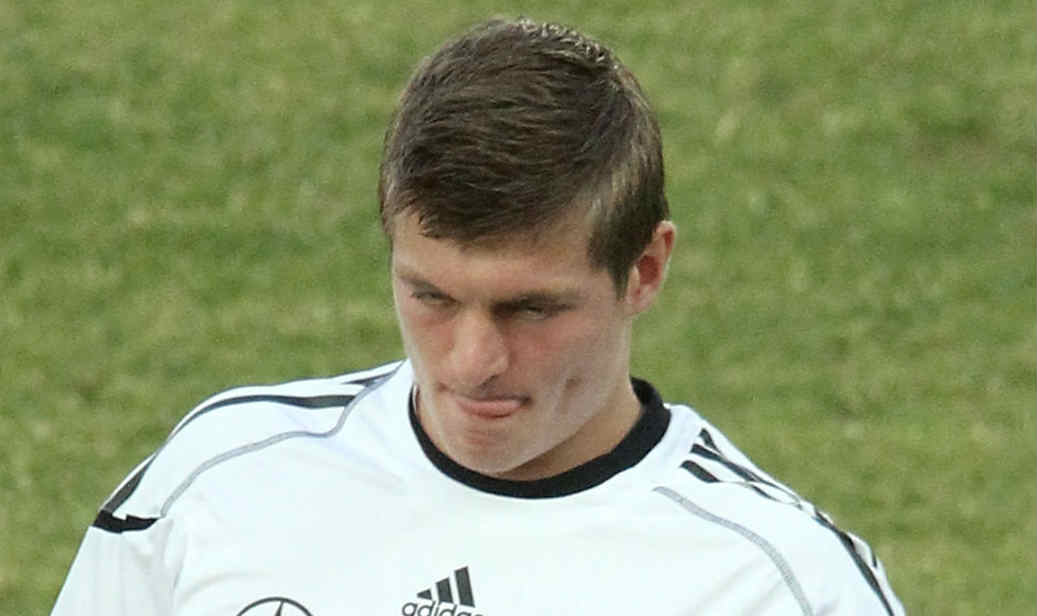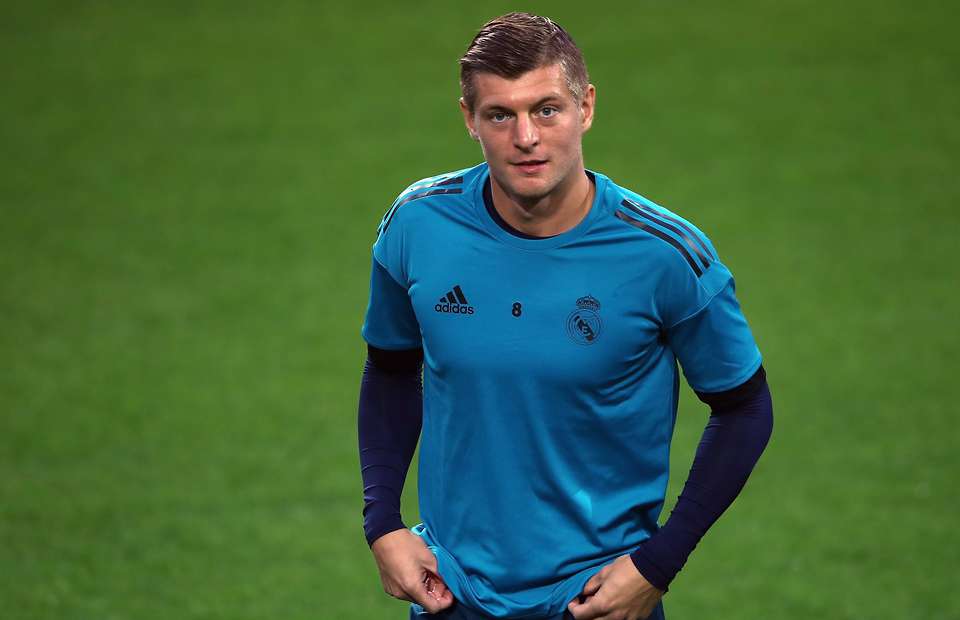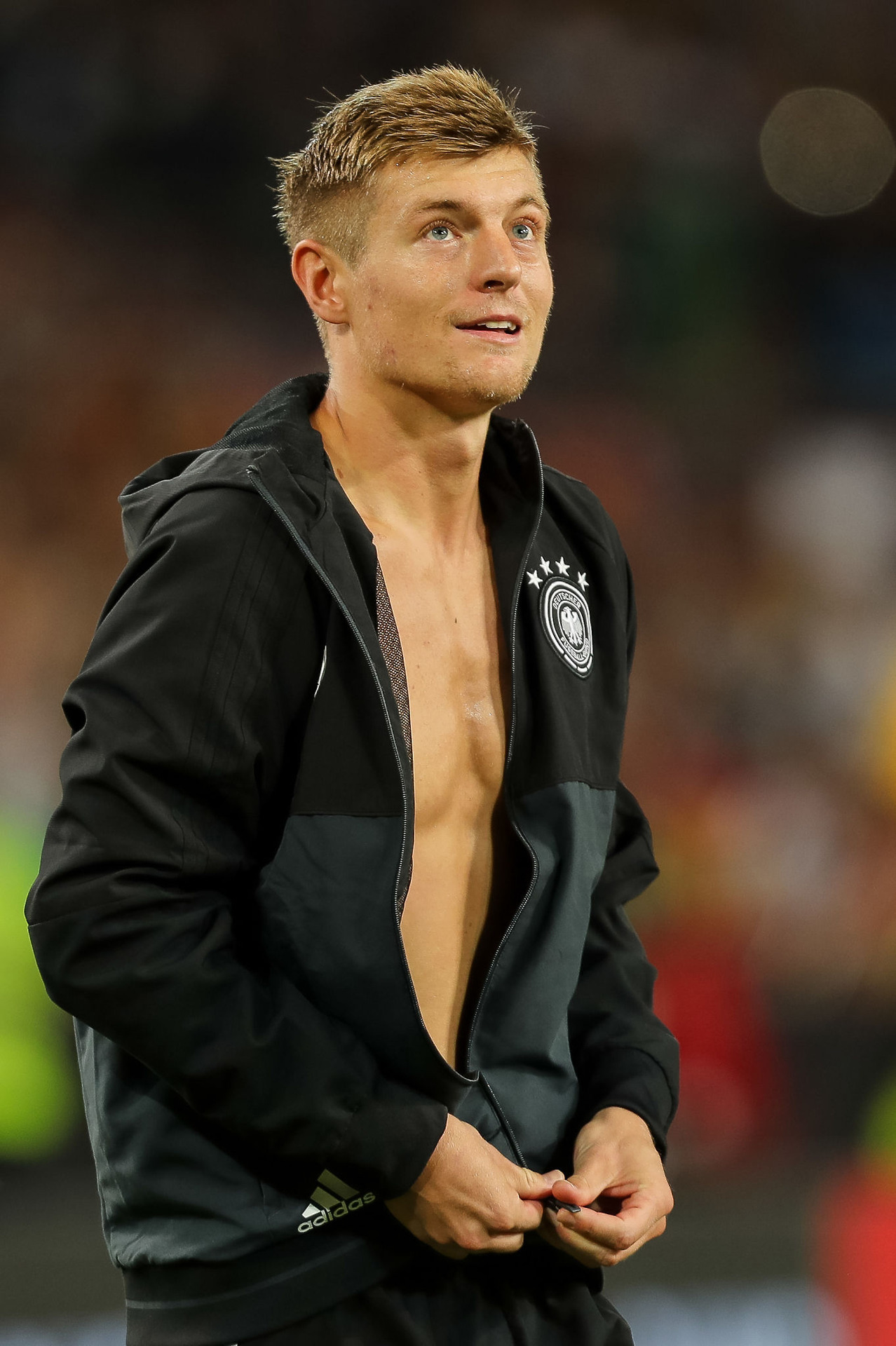 It's really hard to understand just how good Toni Kroos is if you haven't watched him play. It's his chiseled features that justify the 28-year-old German's inclusion on my list of "The Men of Soccer".
The Real Madrid midfielder is the engine that makes the team go.
Arguably the world's best passer, Kroos is a machine in the midfield who outworks everyone on the pitch. He is versatile enough to play every spot in the middle of the field and fill any role. From going box-to-box to attacking or even playing as a defensive mid, he's probably the most versatile midfielder in the world. He's also paid handsomely by Adidas for endorsement contract worth an estimated $25million.
He's been married for 3 years and has 18.4 million followers on Instagram.
Jan Oblak (Atlético Madrid, Slovenia)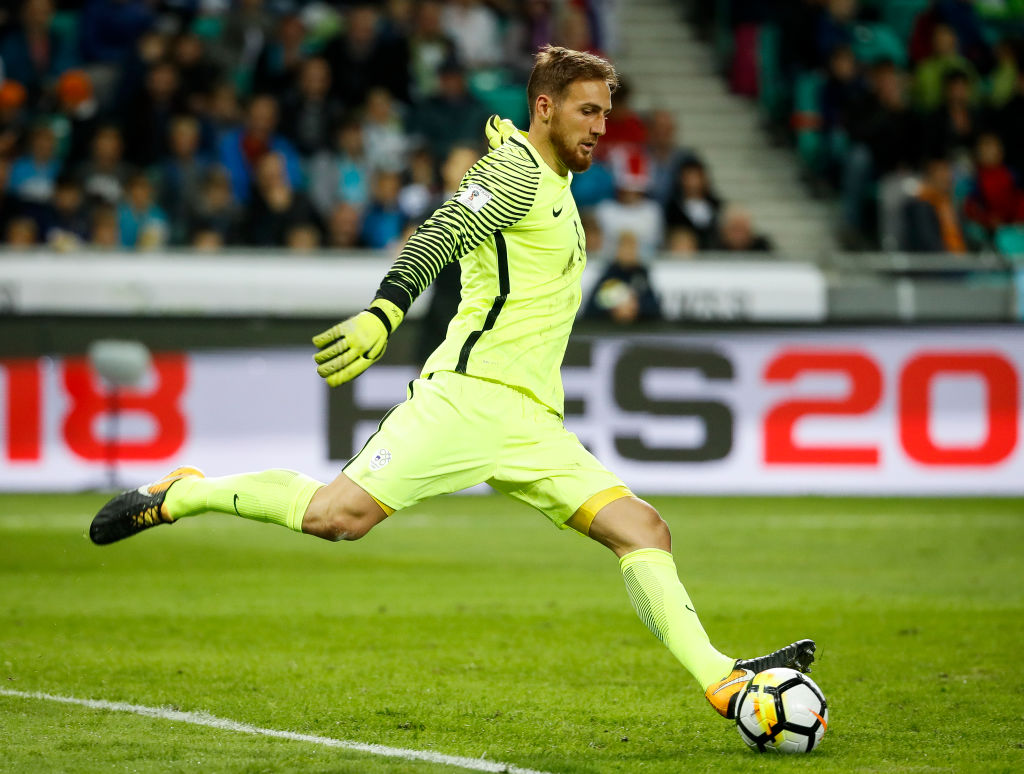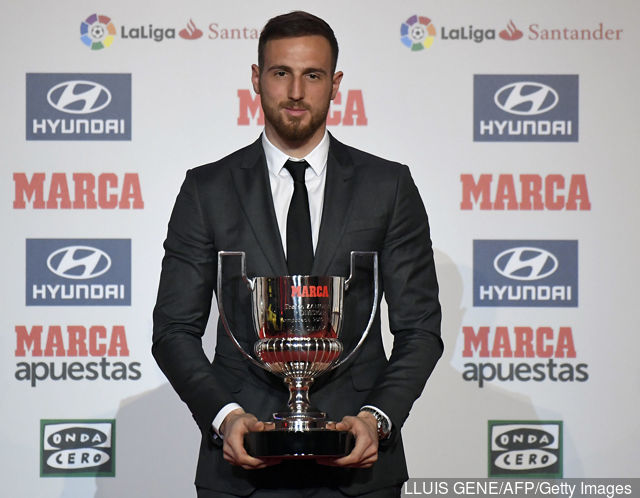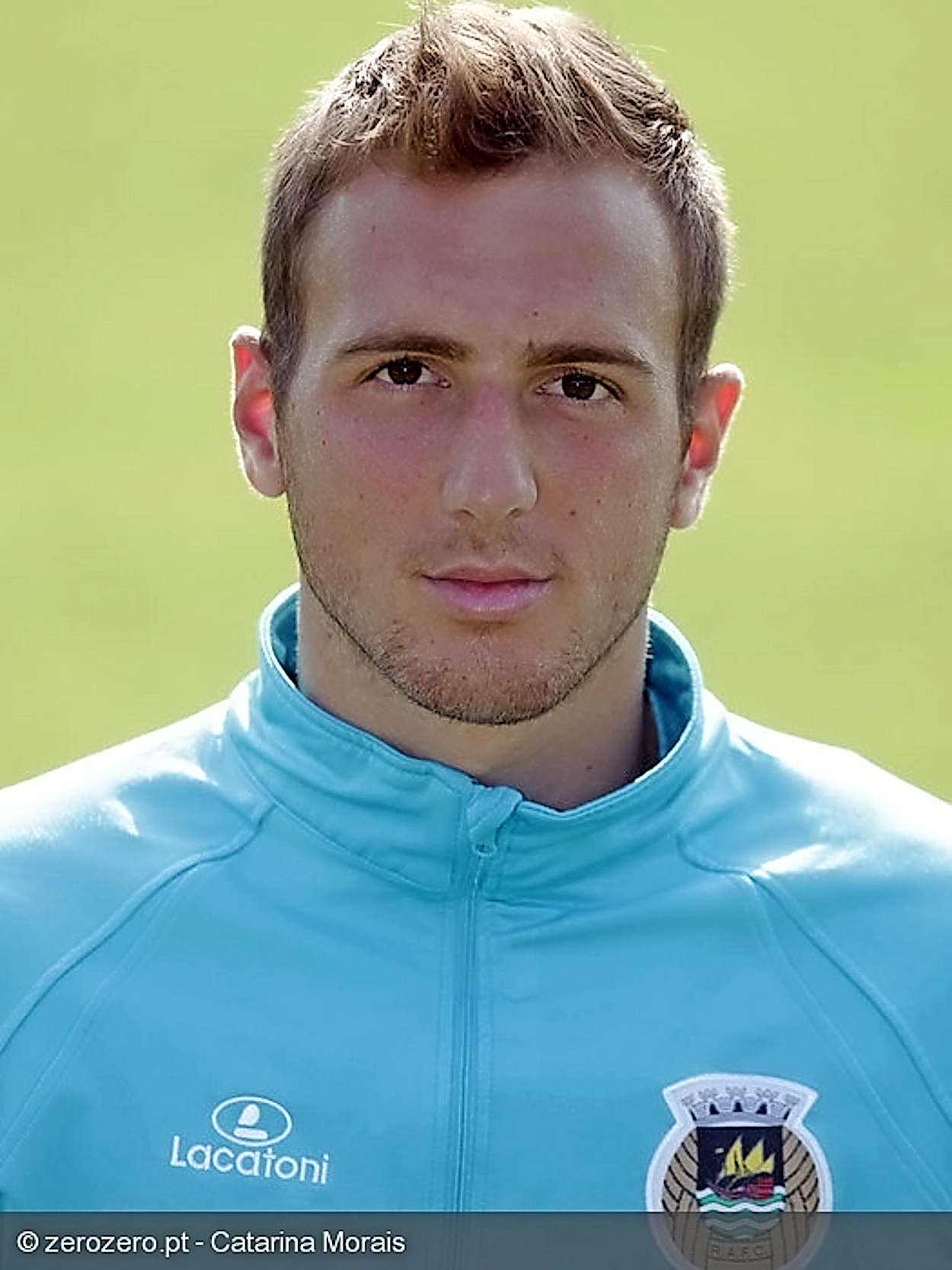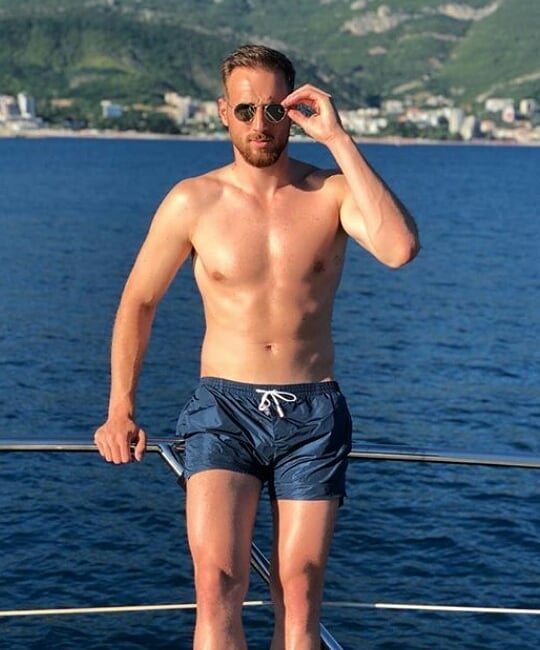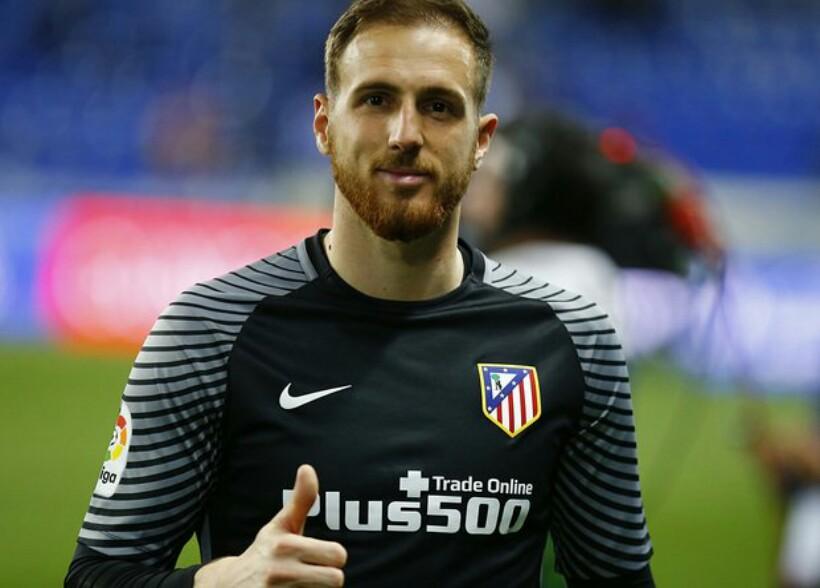 There is no way I could leave Jan Oblak off my "The Men of Soccer" list. The 25-year-old Slovenian keeper is the best in the world at his position and has proven it with three consecutive stellar seasons in net for Atlético Madrid.
After a successful stint at Benfica in Portugal, Oblak arrived in Madrid before the 2014-15 season as Thibaut Courtois' replacement. He hasn't looked back.
Oblak has won La Liga's Zamora Trophy (which goes to the keeper with the lowest goals-to-games ratio) two years in a row. He won the award in 2016 after conceding an all-time low 18 goals in 38 matches, and in 2017 he won after allowing just 21 goals in 29 matches.
He's 6'2″ and 192 lbs and estimated net worth of 21 million and has a sleek, modern mansion in Madrid. Just sayin'.
Neymar (Paris Saint-Germain, Brazil)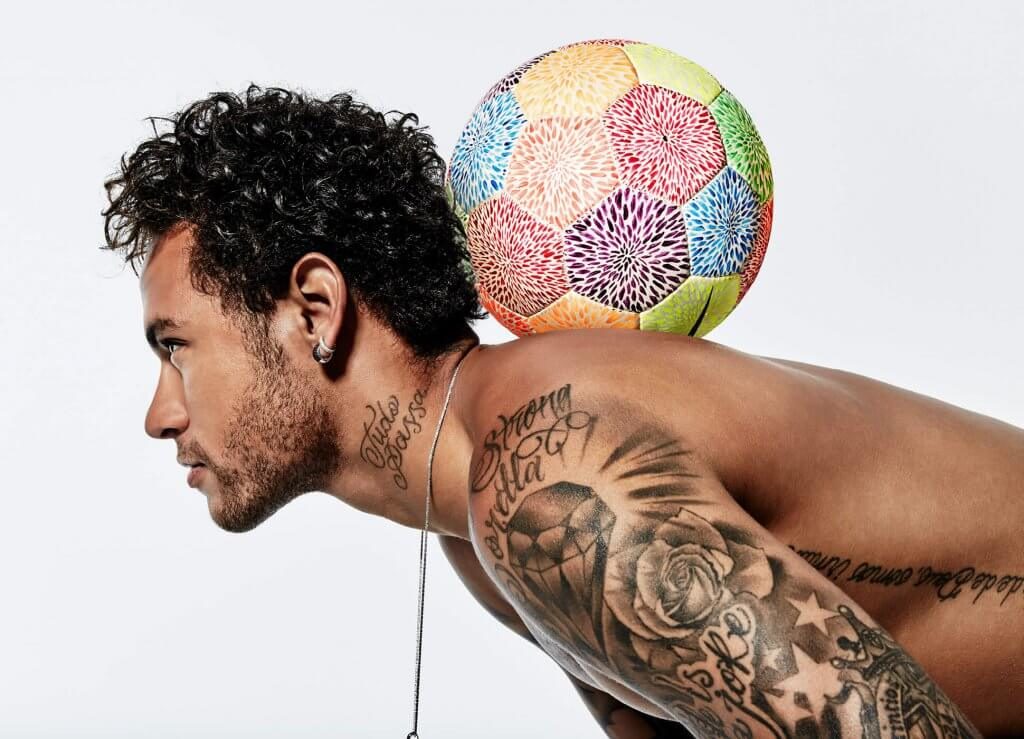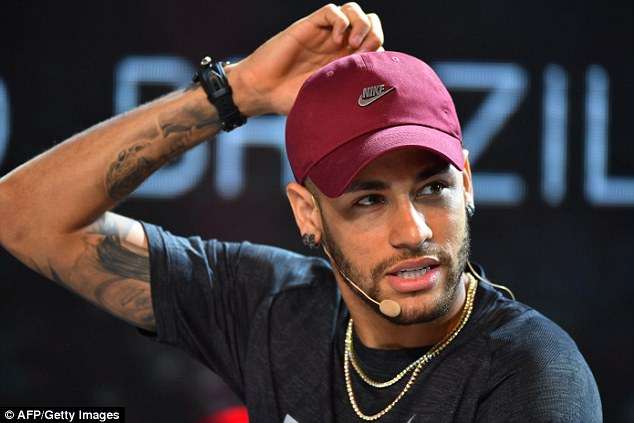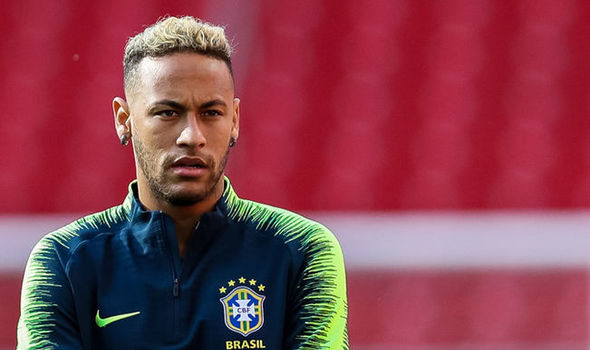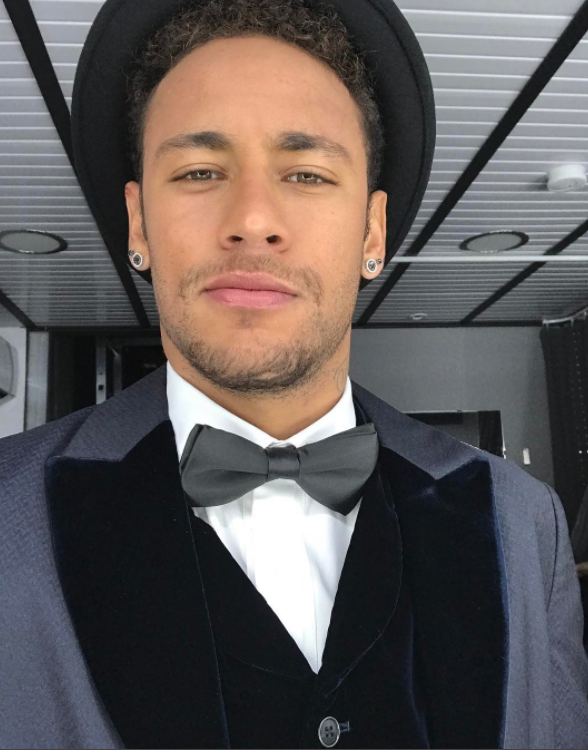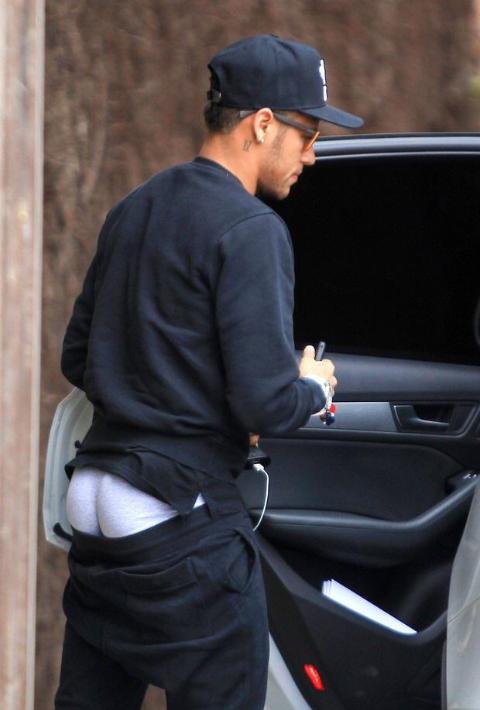 In virtually any other time in history, Neymar da Silva Santos Junior –aka Neymar — would be the undisputed greatest footballer on the planet. Unfortunately, he's rising during a loaded era. But the most expensive player in the world deserves a ton of recognition, and more is certain to come his way, as he's still just 26 years old.
After four stellar seasons with Barcelona, Neymar was looking to go out on his own and make a mark. That opportunity came when Paris Saint-Germain ponied up a $263 million transfer fee to land the Brazilian superstar. In what was, by far, the most expensive player transaction in sports history, the young star moved to a situation where he would finally be "the man."
Cristiano Ronaldo (Real Madrid, Portugal)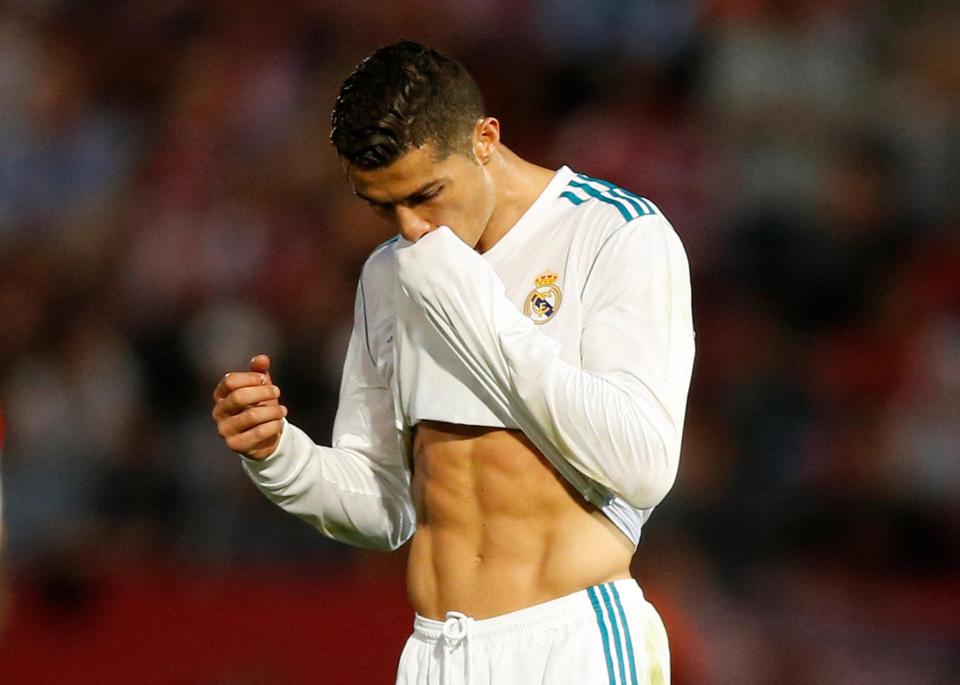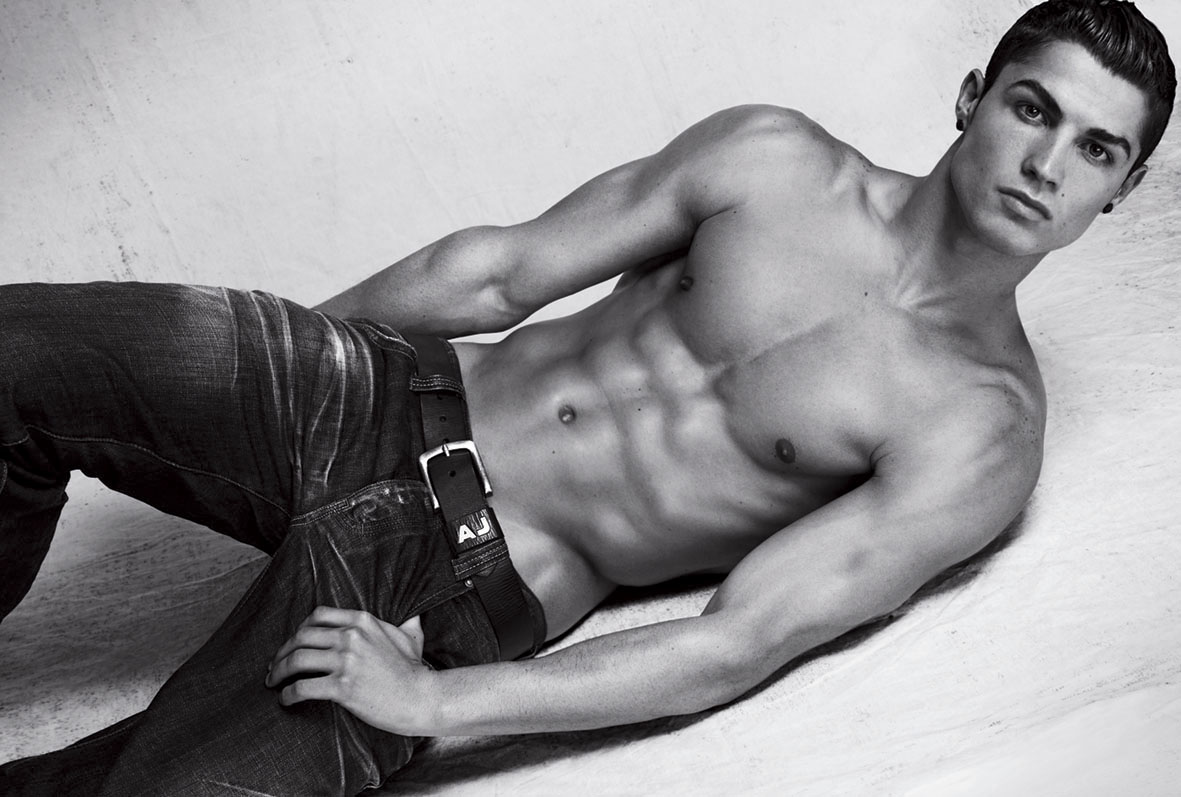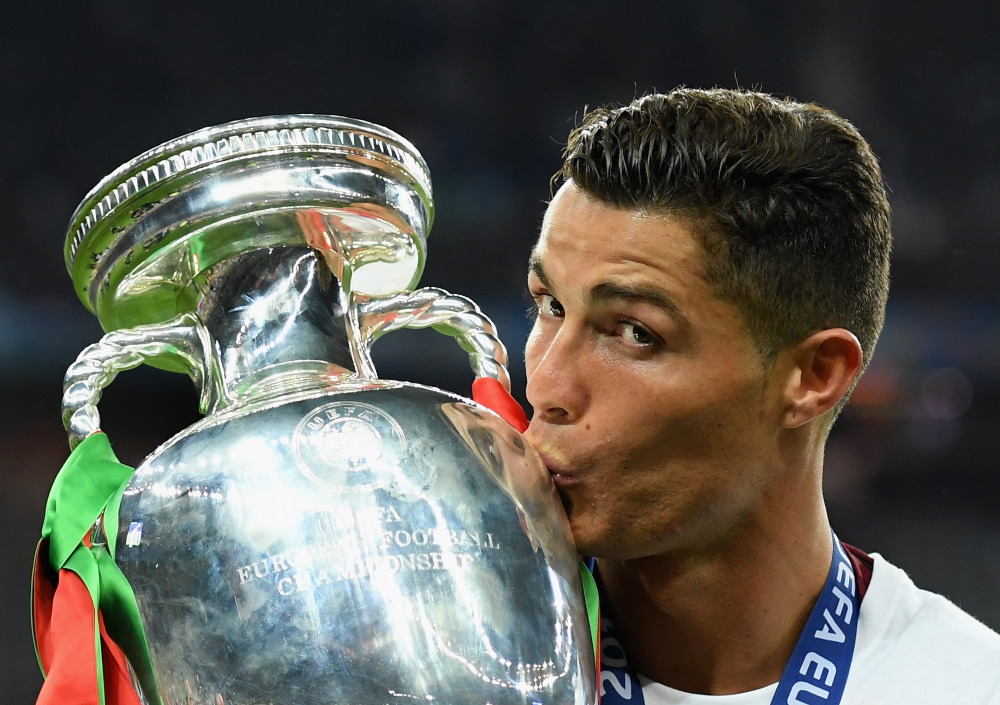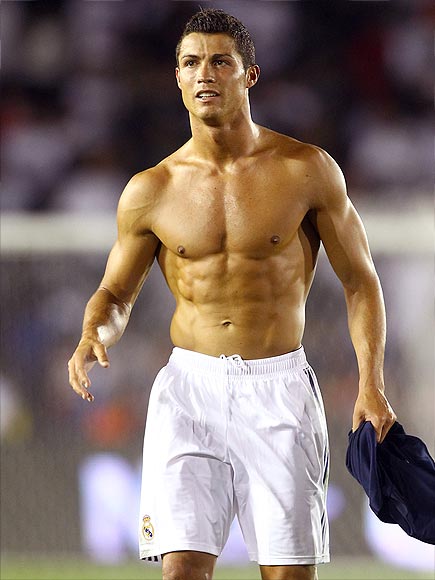 Since 2008, no one other than Cristiano Ronaldo or Lionel Messi has won the Ballon d'Or. They have both won the award five times, and have each finished second every time the other has won.
It was incredibly difficult to separate the two of them and this could easily go either way. But, in the end, I simply wasn't able to justify taking Messi out of the No. 1 spot. I also think he's just the better all-around player, but it's getting harder and harder to say that definitively.
The 33-year-old scoring machine's numbers stack up against anyone's. In 436 total matches over nine seasons at Real, he's scored 449 goals. In 291 La Liga appearances, he has scored 310 goals. The 33-year-old continues to dominate, with 43 goals in 42 total matches this season, while leading Real to the Champions League final. He's still as dangerous as any player in the world. Ronaldo's 671 career goals for club and country rank sixth all-time.
According to Forbes Magazine, Ronaldo made an astounding $93 million in the last 12 months, with $58 million coming from his salary and the other $35 million coming from endorsements such as Tag Heuer, Abbott Laboratories, Herbalife and Nike.- 'hello Cristiano'
EDEN HAZARD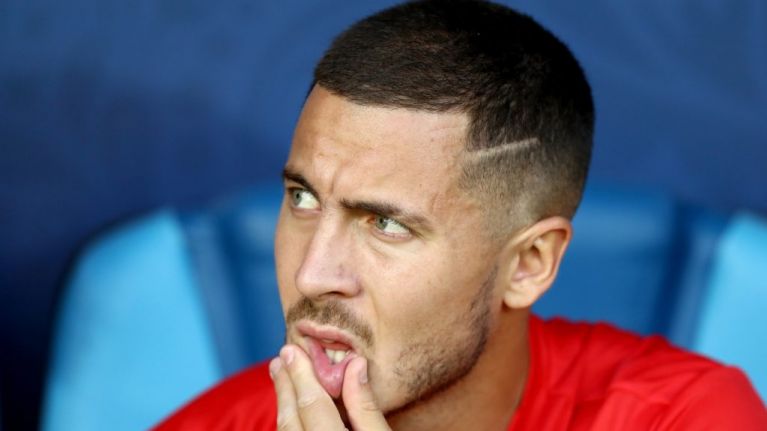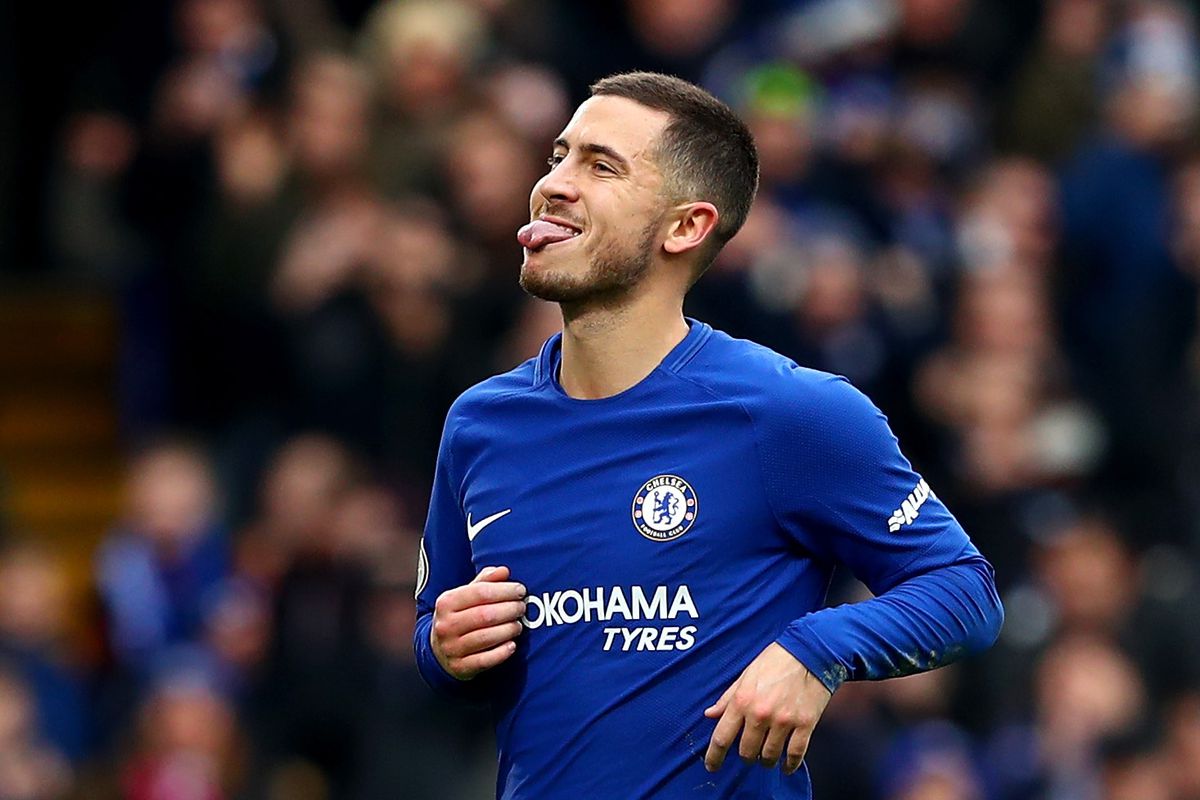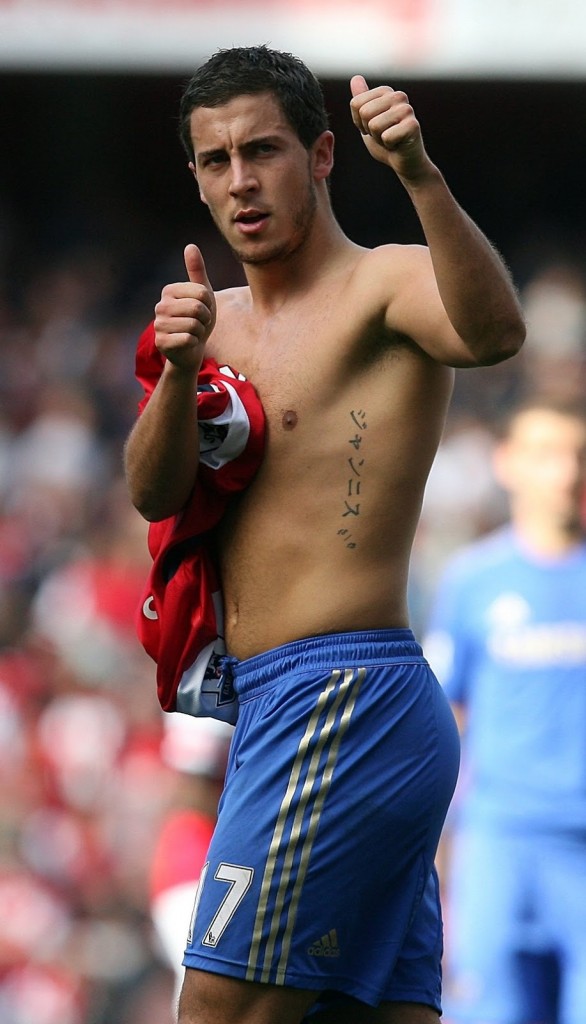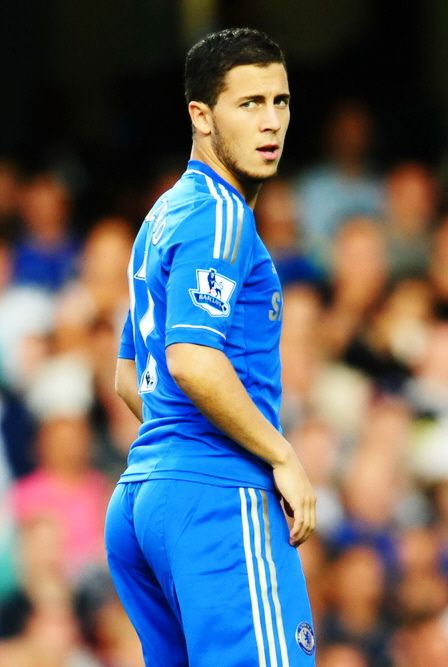 Eden Hazard
is a Belgian professional footballer who is currently signed to Chelsea F.C. and plays for the Belgian national team. He plays in the midfield position and is known for his offensive play style. He has earned the respect of his opponents who often describe him as "a superb passer" and "a defender's nightmare".
Hazard signed a revised deal with Chelsea that will pay him an estimated $16 million a year through June 2020. The Belgium national has padded that contract with new sponsorship deals with China's Sina Sports to do an editorial spread, with Topps for a new trading card line, and with Lotus Bakeries to do a social media campaign around its famous Biscoff brand of biscuits.
His biggest endorsement deal is with Nike.
Lionel Messi (F.C. Barcelona, Argentina)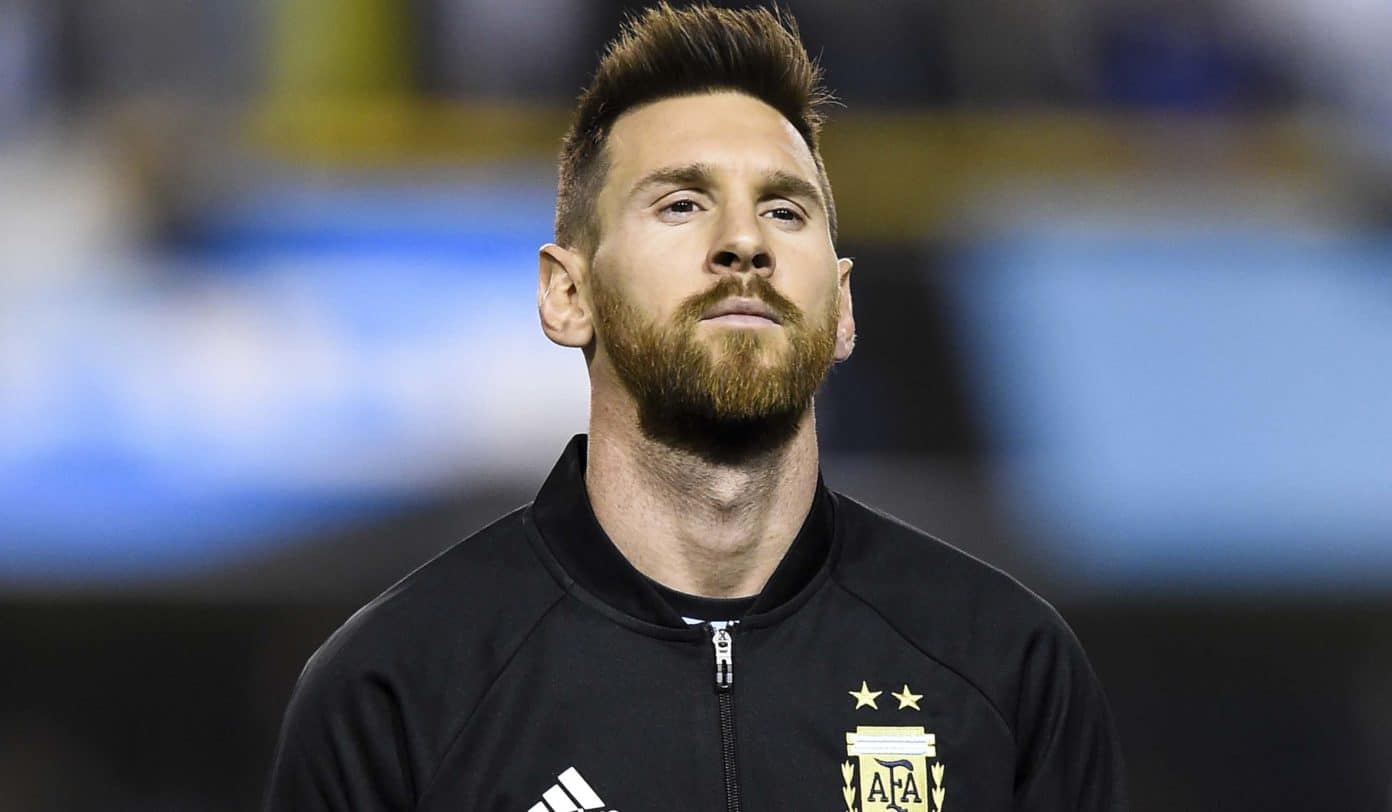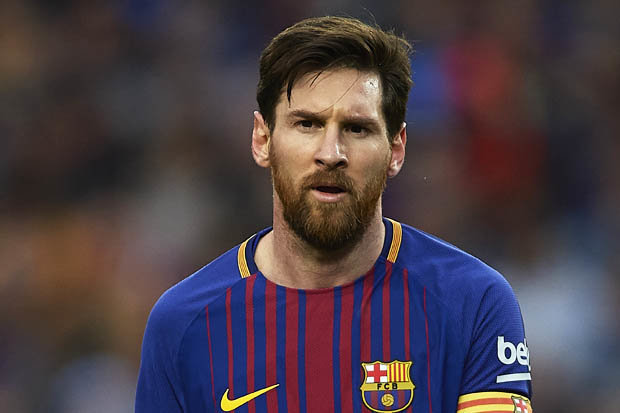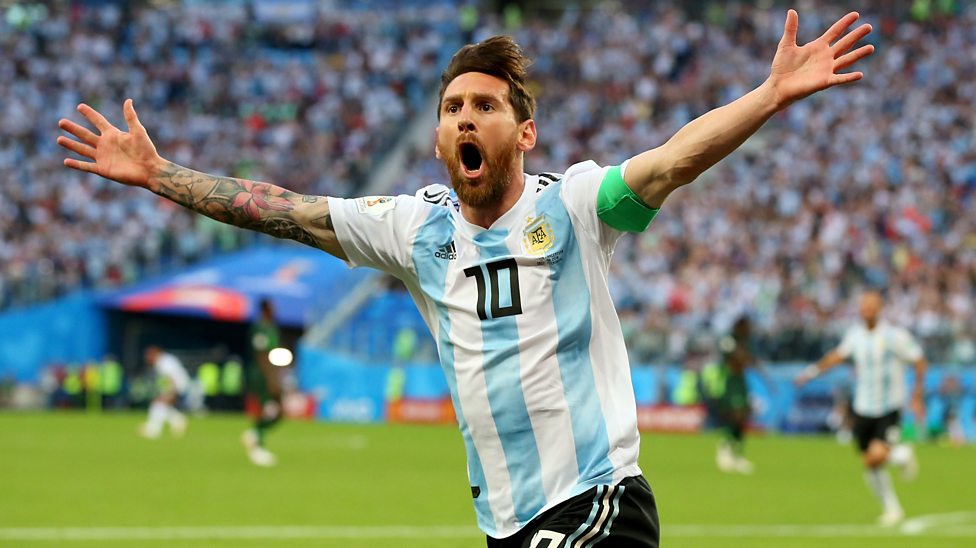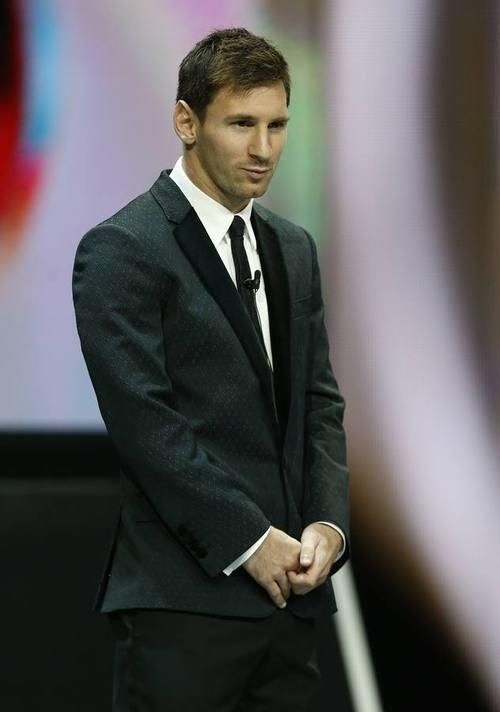 Lionel Messi remains in the conversation as the greatest footballer of all-time, and by the time the 30-year-old finally retires, he may have left no doubt.
Messi finished the 2017-18 season as the top scoring player in the Top 5 European Leagues with 45 goals in all competitions.
In November 2017, he agreed to a contract extension with Barcelona that will keep him with the club through 2020-21 and pay him an annual salary and bonus in excess of $80 million, making him the highest-paid for his work on the pitch. He will pad that with a lifelong deal with Adidas. Other deals include Gatorade, Pepsi, Ooredoo, Huawei and Hawkers.
A theme park based on him, Messi Experience Park, is set to open in 2020 in the Chinese city of Nanjing. He's married with 3 kids.