Plaster mouldings have been used for classical architectural design from the ancient Greeks who used it to beautify the interior of their buildings, the Romans, who adopted much of the Greek style and then added their own and up to the present day. Most patterns have evolved from the foundations of classical design.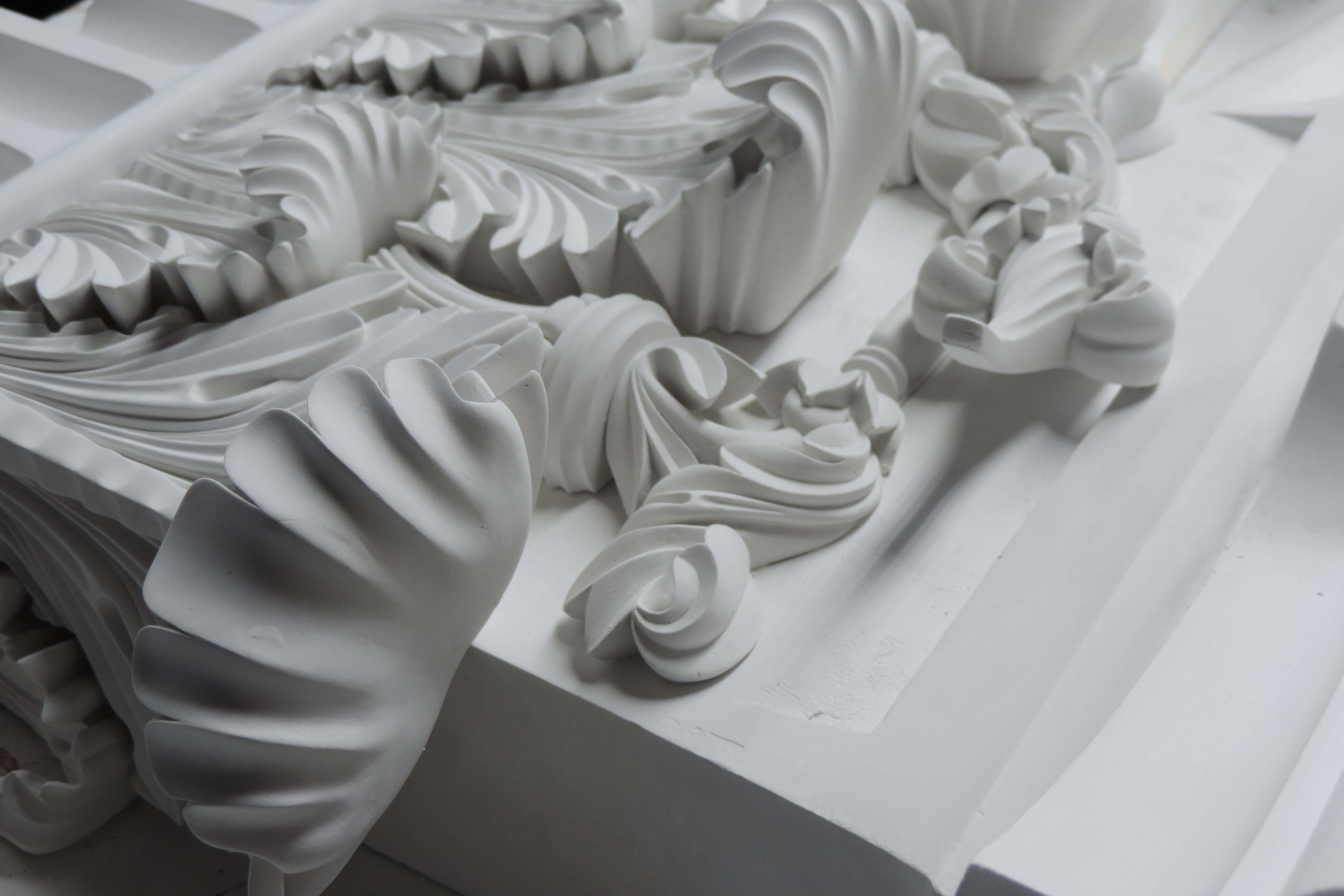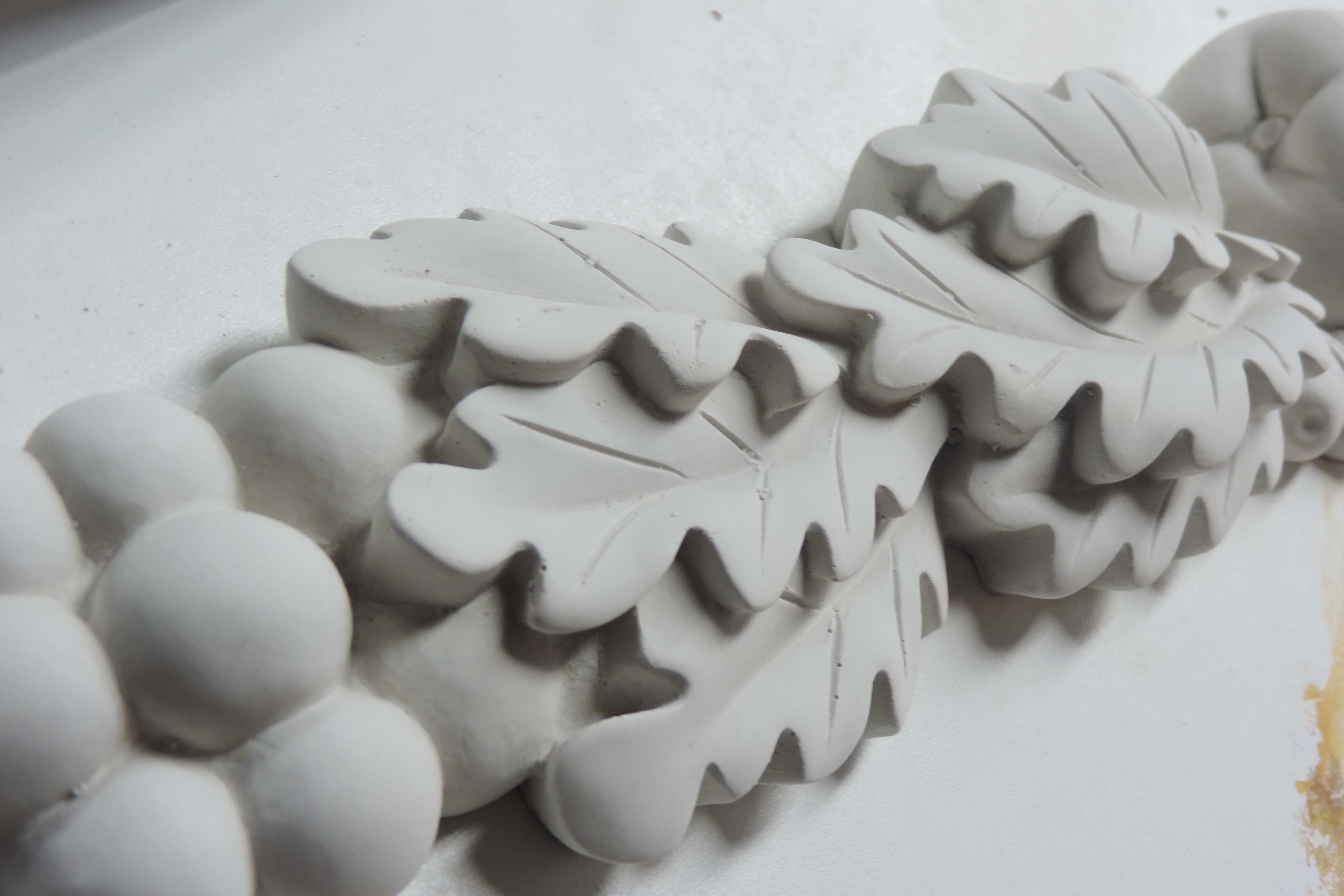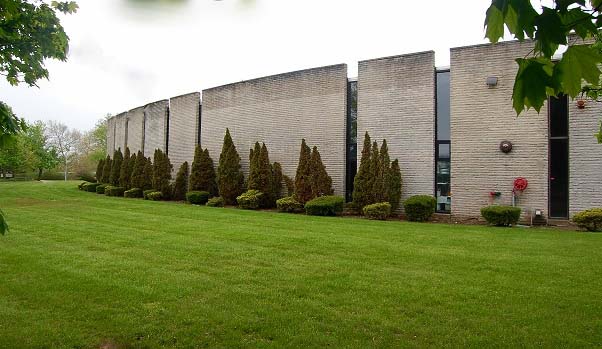 Hyde Park Mouldings is North America's premier manufacturer of traditionally-crafted plaster mouldings and ornaments. All mouldings are hand-crafted in their expansive New York workshop and shipped all over the world.
Hyde Park maintains a vast collection of their own moulds and frames based on historical designs. Our tour through their bustling, Long Island studio was an exciting and enlightening glimpse into the history of architecture. Their artisans and craftspeople mix and layer a unique plaster recipe then shape, smooth, carve, rinse and repeat before painting and finishing. Their attention to detail is evident in the museum-quality work that is installed in historic homes and landmark buildings.
Traditional, transitional or contemporary – Hyde Park can create an accent for any interior or exterior detail. All profiles can be modified to specific requirements. This may be why Hyde Park Mouldings studio family was honored to receive the Institute of Classical Architecture and Art 2012 Stanford White Award in the category of Craftsmanship and Artisanship.
Over the past few years, Hyde Park has brought renewed focus and expanded talent to their Sculpture Department. They have also acquired one of the leading painting and faux finishing companies. These strategic moves have equipped them to handle complex and diverse works of grandeur.
Hyde Park Mouldings is often selected by some of the world's leading design teams like Robert A.M Stern, Cartier, Alexa Hampton, Michael Dwyer, Jed Johnson Associates, Michael Del Piero, Ken Fulk, Wesley Moon, Lichten Craig Architects, Ike Kligerman Barkley, Louis Vuitton and so many other well-respected brands.
Our tour with 12+ design professionals lasted for about 1.5 hours. The astute Adrian Taylor, a Principal at Hyde Park who lead our group – poured a mix of knowledge and amazement into our heads. Then leveled us out with an exciting sneak peek at a glamorous project commisioned by a huge fashion conglomerate. As the tour finished, we were gifted with a beautiful deck of playing cards created by Vincent Kallenbrum who studied at Ecole Boulle in his native France and a box of architectural carved chocolates. Gin Rummy anyone? #classact #sophisticatedelegance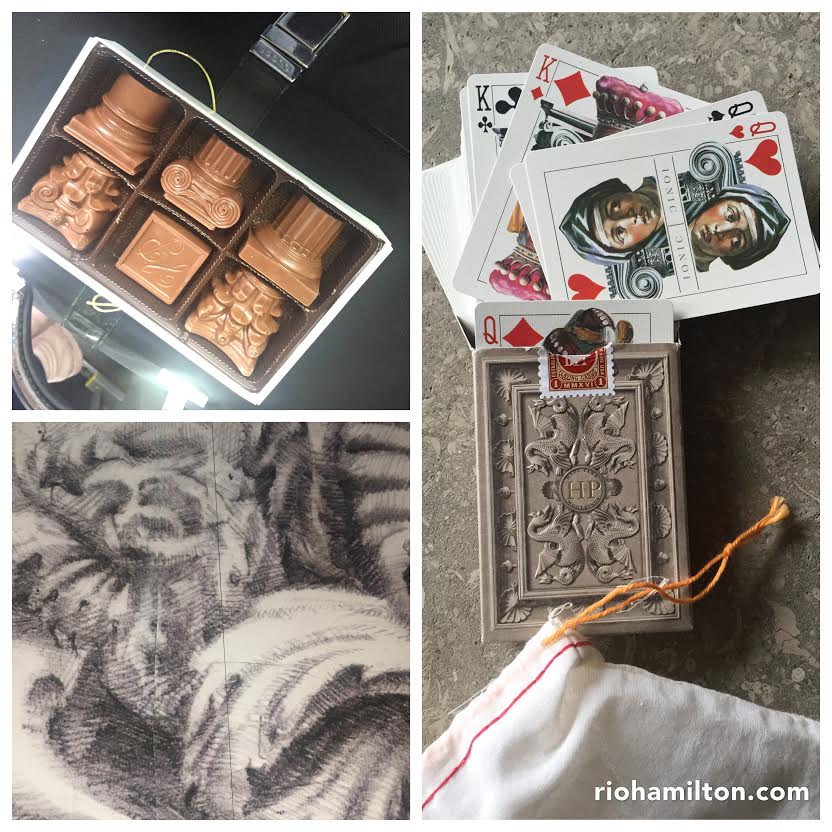 Hyde Park Mouldings is committed to the ever-evolving role of our noble trade in the kinetic landscape of Art and Architecture.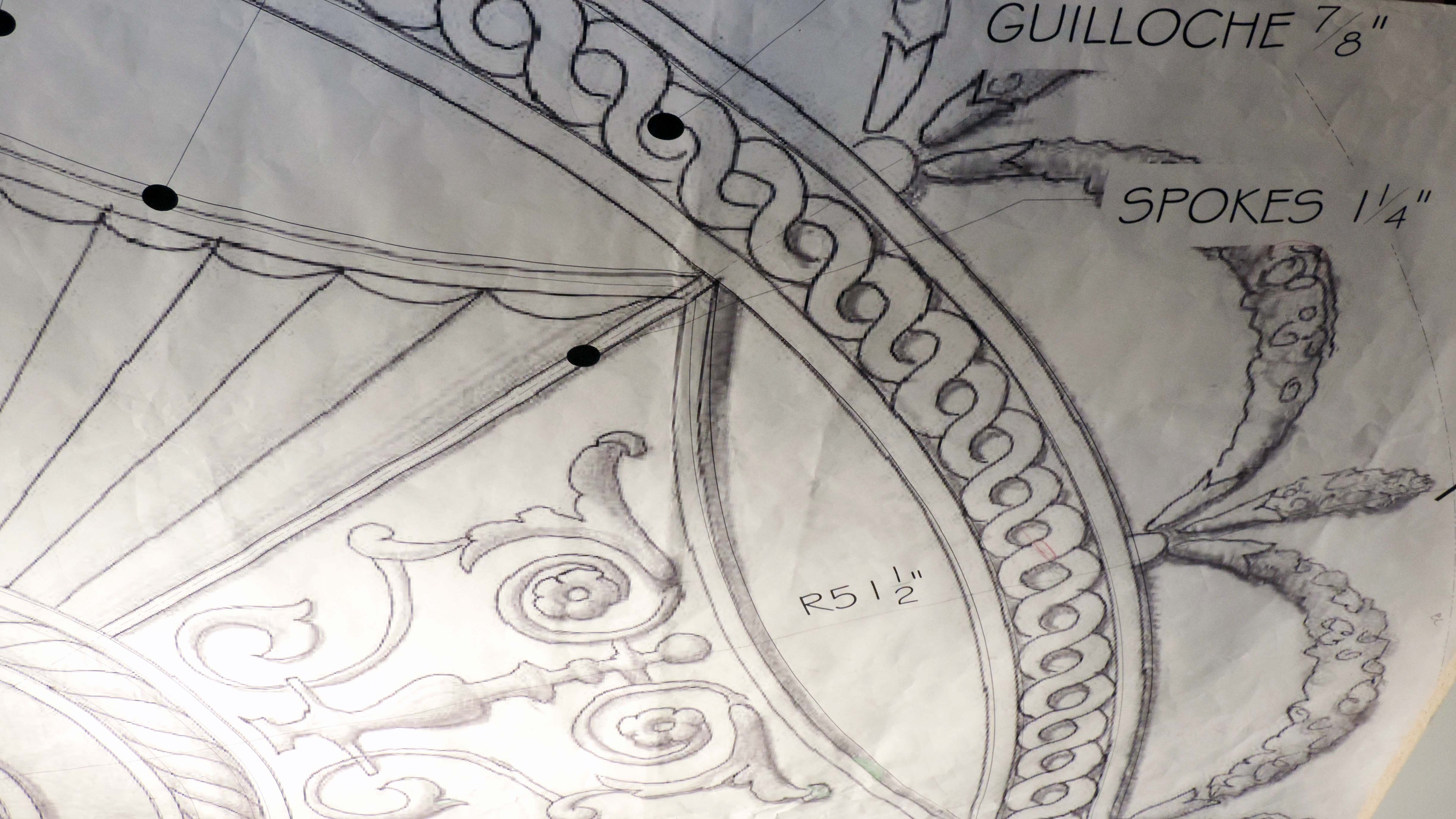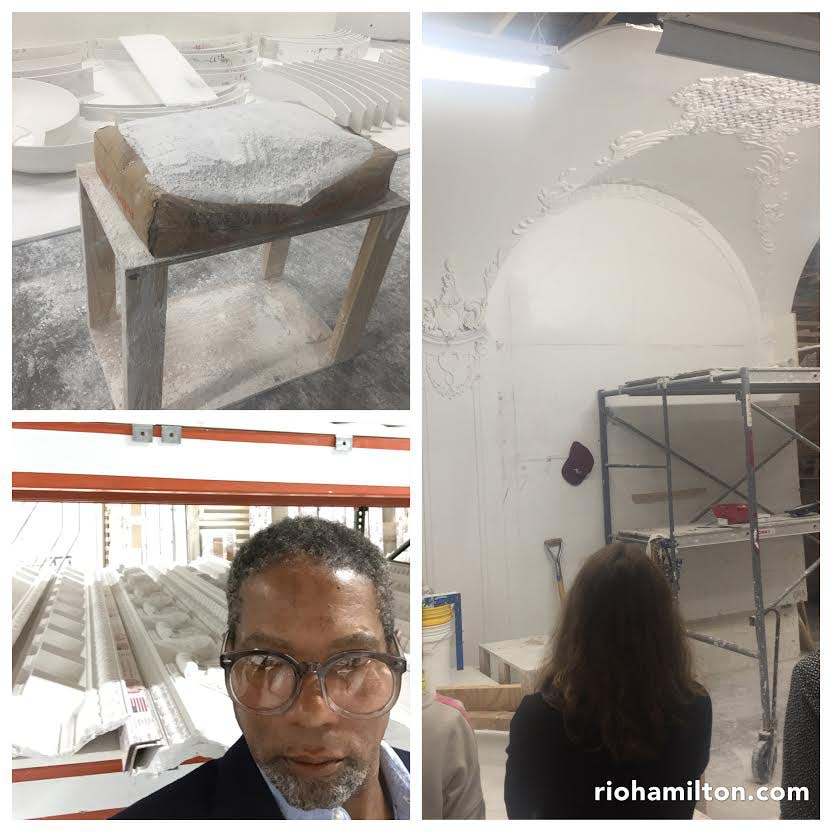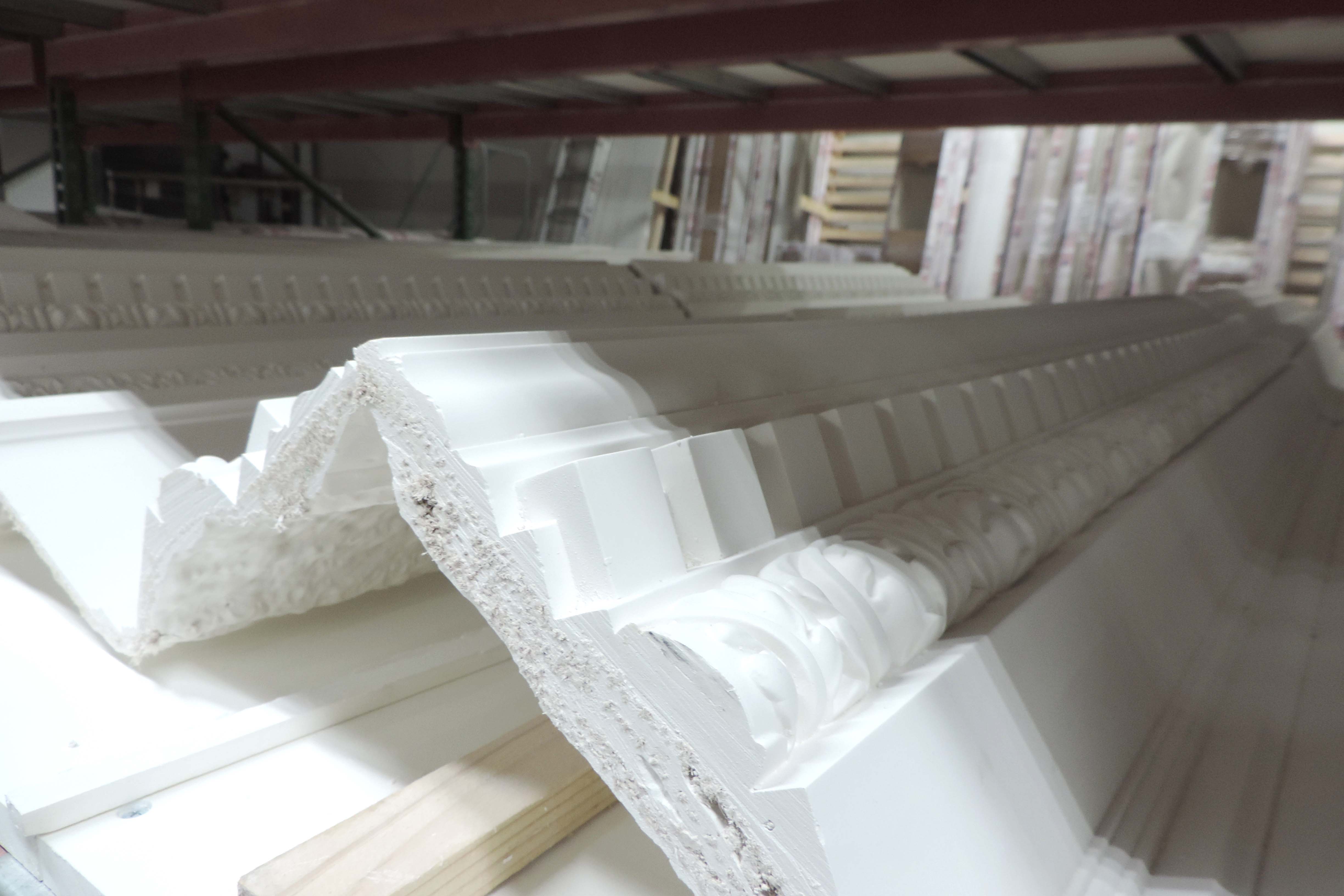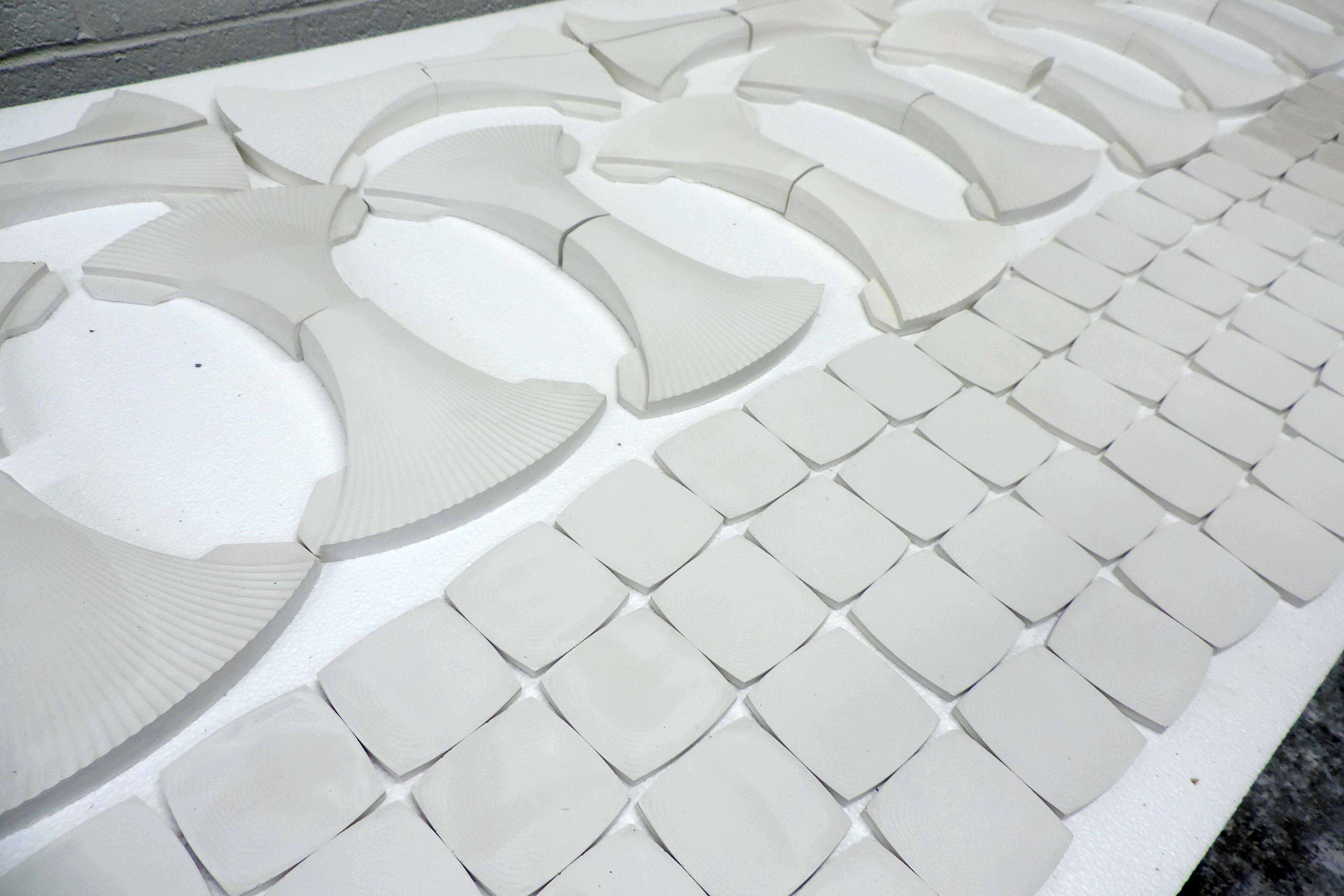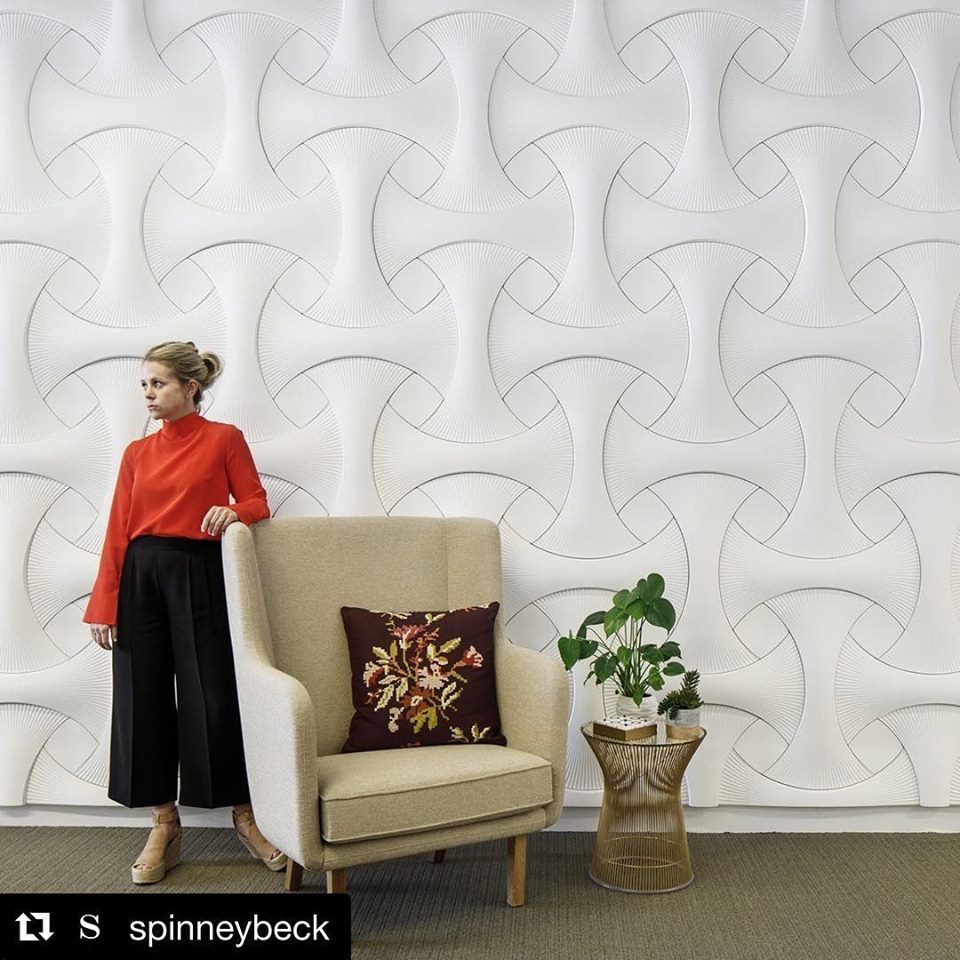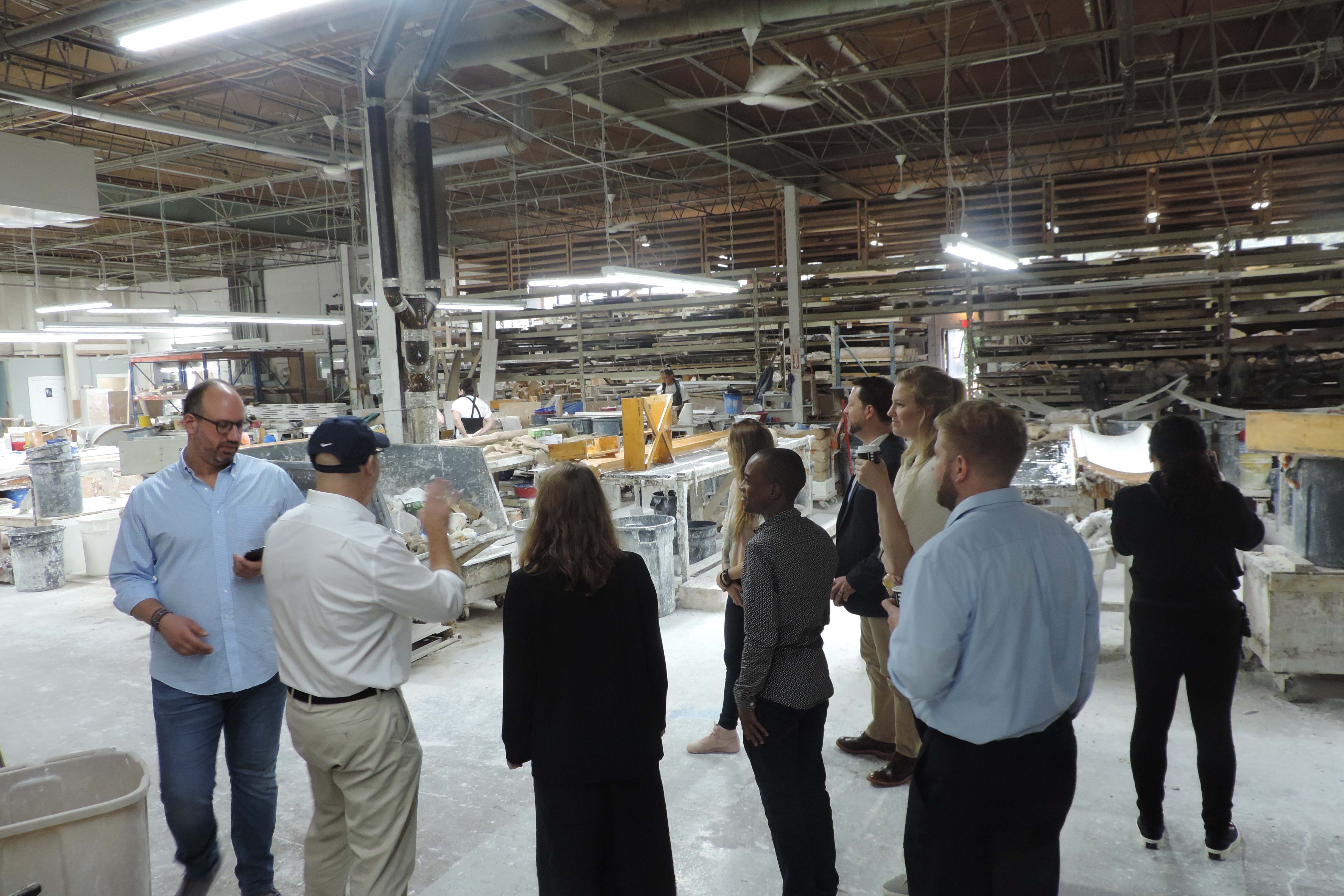 Decorative plaster mouldings were created on site before the Victorian era by using fingers on wet plaster with seventeenth-century plasterwork ceilings impressively ornate containing heraldic or naturalistic images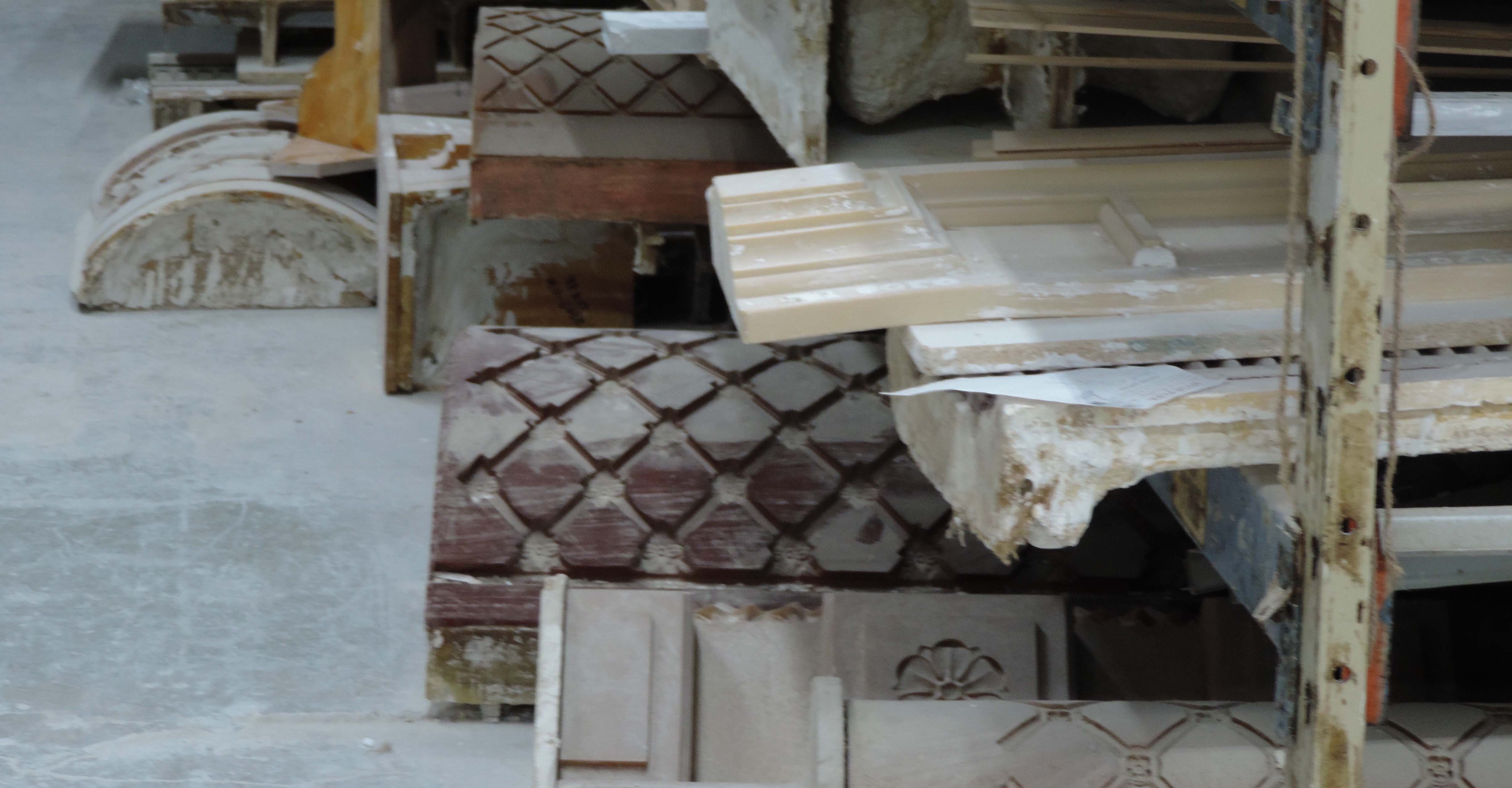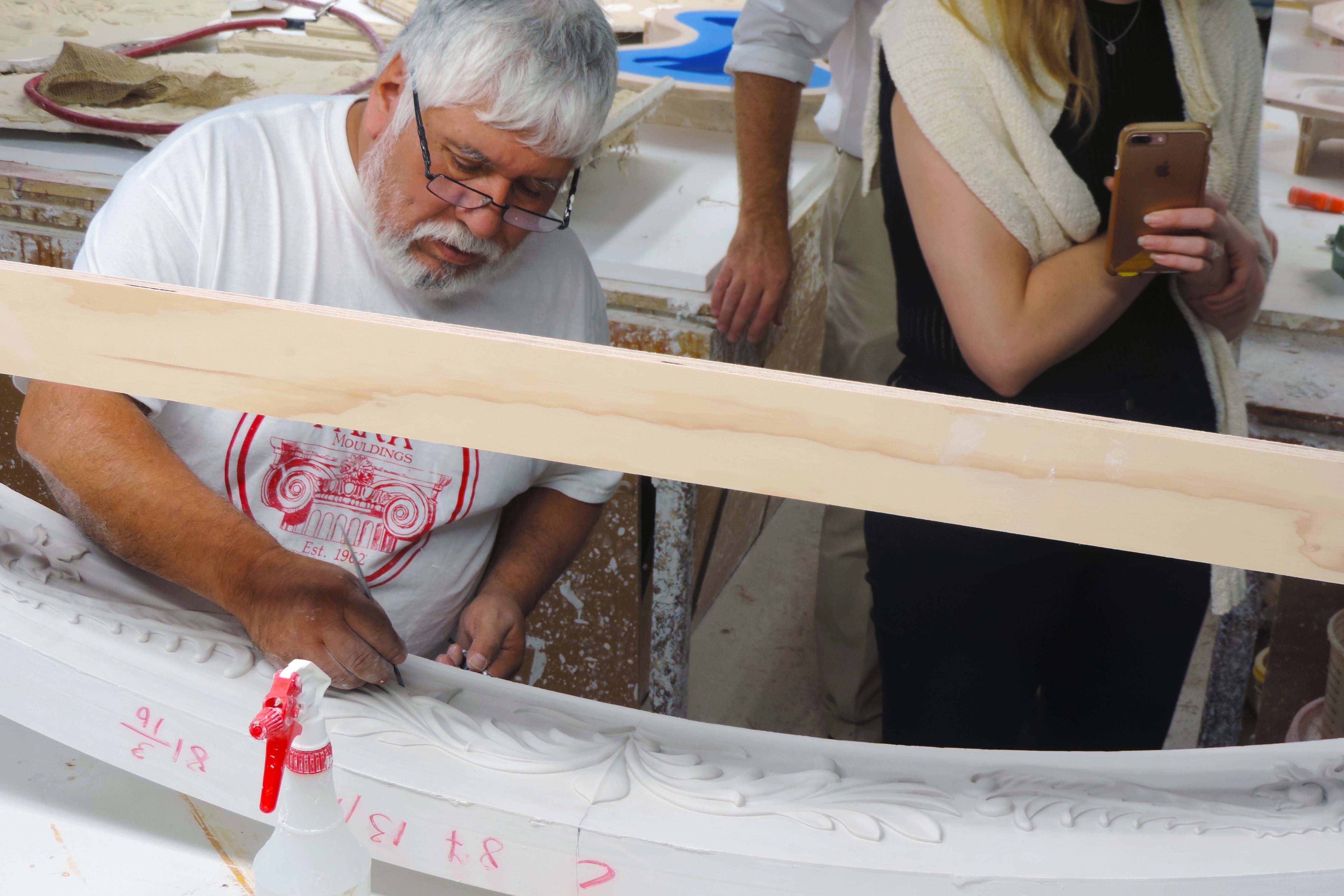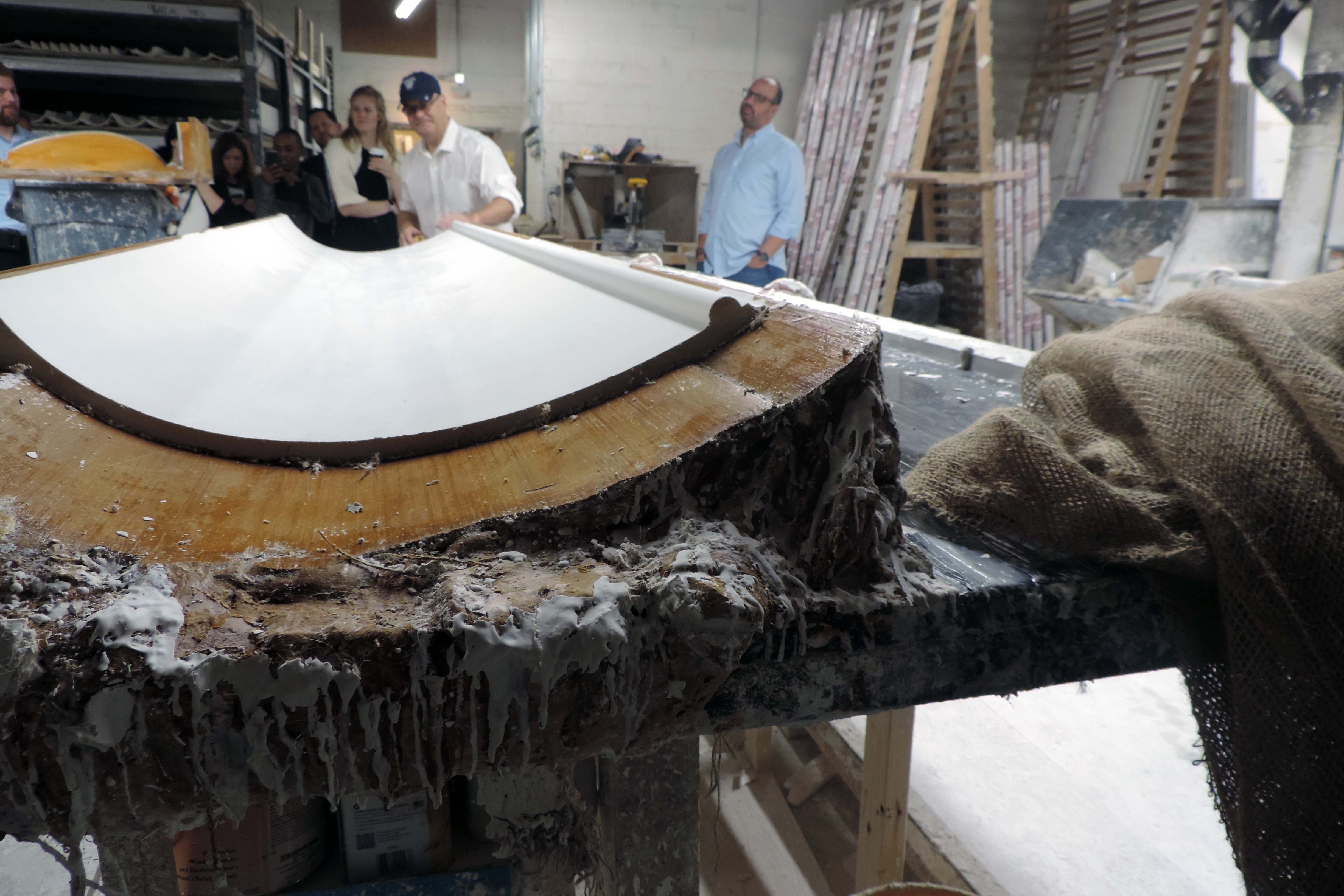 Interior mouldings, namely, plaster cornicing, coving and ceiling roses don't just enhance a room's proportions but the intensity of decoration within the mouldings can underline a room's importance – heavy decoration and large decorative features are used to impress one's guests and are found in the more public areas of the house.