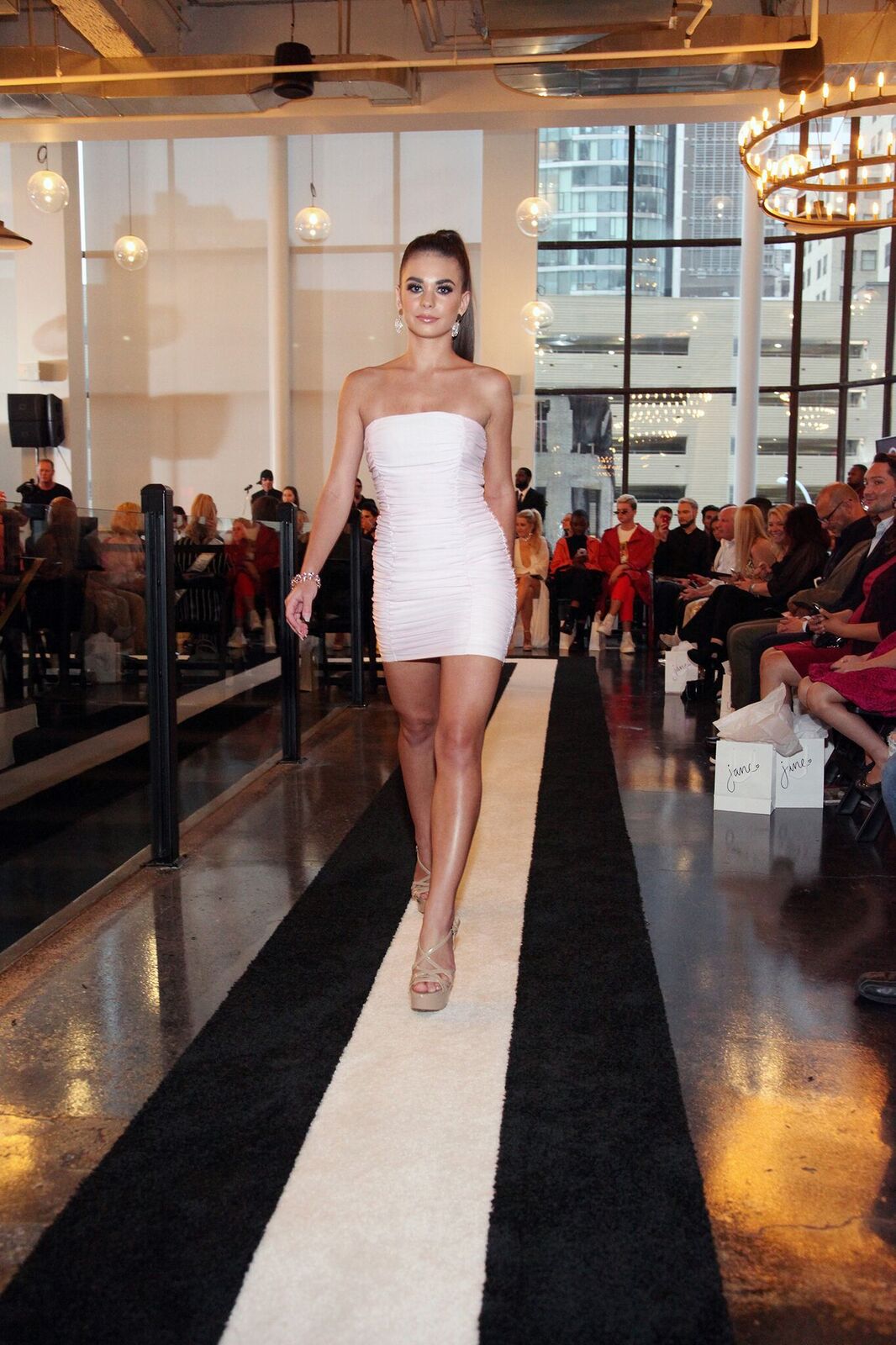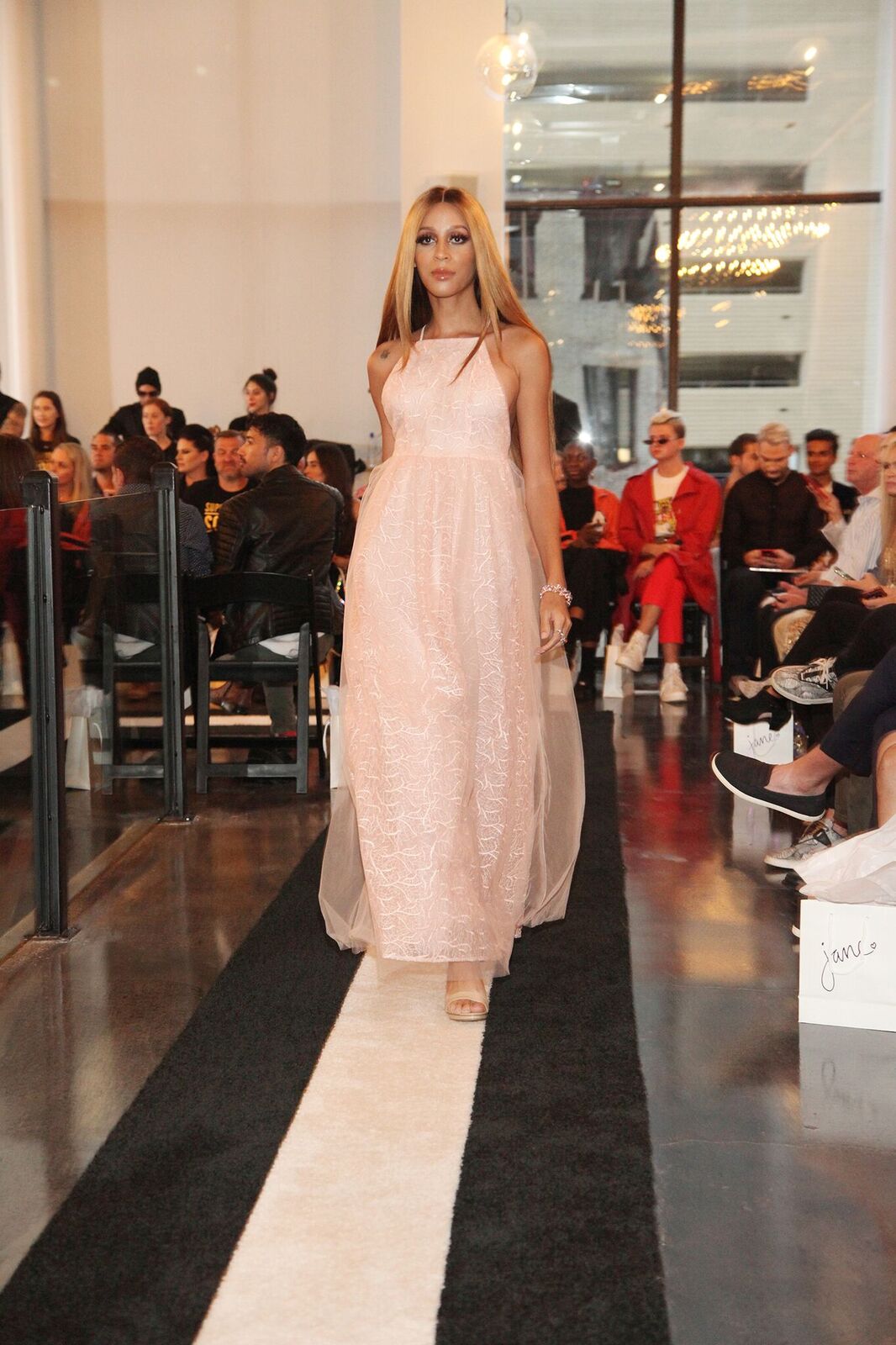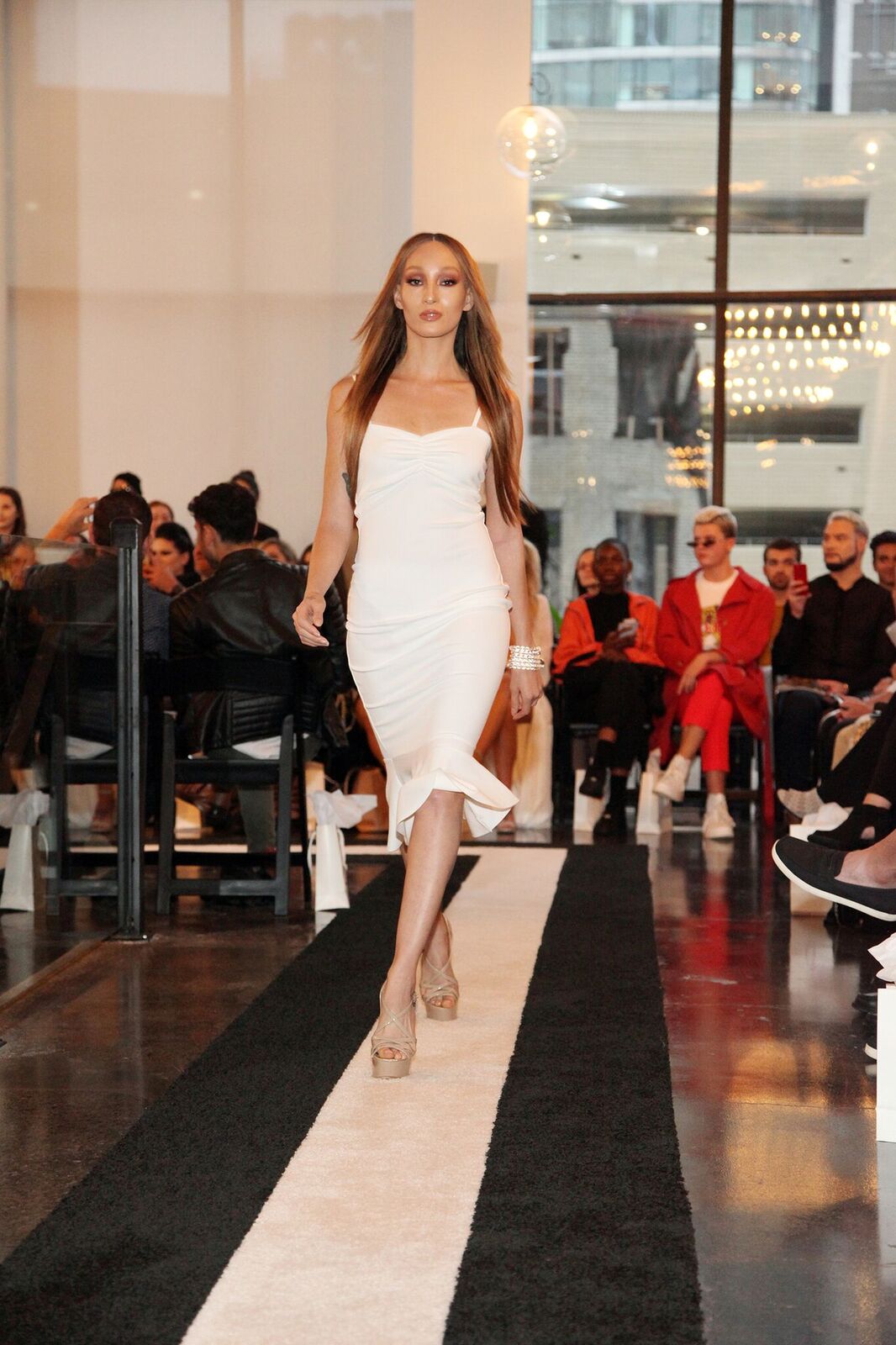 NEW YORK, NY – Thirty-six fearless female models representing social issues that women face globally carried bold signs while donning fashionable black dresses during New York Fashion Week. A sassy mix of models displayed messages like #timesup #metoo #equalpay and other significant meaningful chapters happening in the women's movement of 2018. The show was sponsored by Supermodels Unlimited Magazine and Jane Cosmetics.
Richard Lowe III, a private label fashion designer and well-known industry insider was asked to harmonize and synchronize a show where the fashion, music and inspiration were on point. At THE MEZZANINE in downtown Manhattan, the ladies sent a powerful message on this season's runway, and New York responded in style.
Darlene Love, the Academy Award-winning singer and star of "20 Feet from Stardom," along with Miss USA, attended The LBD Movement: The LBD Movement runway show models who walked included: Kasey Cohen from Bravo-TV's Below Deck – walking for female empowerment; Laura Kirkpatrick and Jeana Turner from America's Next Top Model (ANTM) — shining the spotlight on Dyslexia and Alopecia, and transgender model Isis King from Oxygen-TV's Strut – walking for Trans Visibility.
The evening's special guest was Izzy Proctor, a 4 year old model with Down Syndrome. Izzy was the youngest model with Down Syndrome to ever walk New York Fashion Week. She appeared with Jeana Turner. "The #metoo and #timesup movements have opened a dialog that crosses borders, genders and redefines the boundaries of fashion itself," says Kim Clark, editor of Supermodels Unlimited Magazine. "This is a defining moment in American history, with women all over the country speaking up about their experiences, using their voices and giving power to each other in brave new ways. These women have bared their souls for a singular moment in time to help shape the future." Supermodels Unlimited Magazine concluded The LBD Movement runway show with a check presentation of $10,000.00 to the Down Syndrome Diagnosis Network, a charity that works to help parents with a Down Syndrome diagnosis for their child or unborn baby.
Representatives from DSDN were on site to accept the check. The models with their protest signs and hundreds of guests applauded the efforts being made by Izzy Proctor, Supermodels Unlimited Magazine and the dozens of models that continue to work with their communities to allow future generations more opportunities.
Supermodels Unlimited Magazine is a leading publication, dedicated to inspiring and empowering females. Now in its 18th year of publication, SU has taken over the modeling industry as a vital resource for both aspiring and established models and industry professionals. In the spirit of philanthropy, SU works closely with numerous celebrities and causes to promote inclusion.