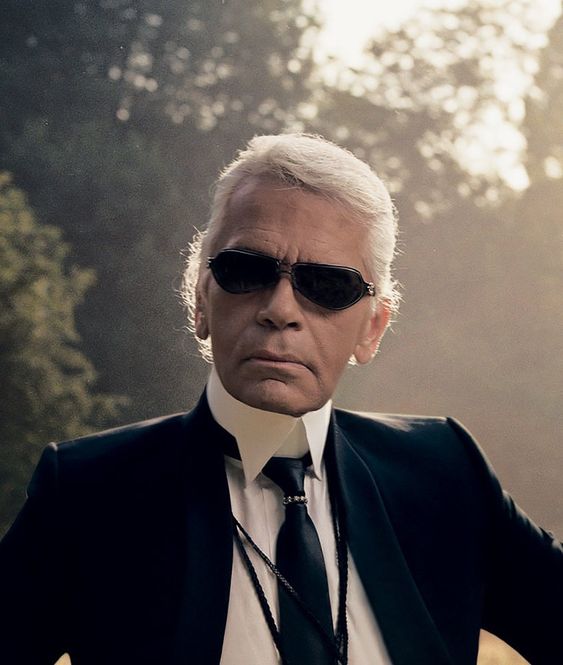 Karl Lagerfeld, one of the most creative and widely popular designers of the 20th and 21st centuries, has died in Paris.
They called him the "Kaiser", and for decades Karl Lagerfeld, who was 85, reigned imperially over the fashion world.
From his perch at Chanel, the German-born designer presided over the most famous of all fashion houses like the 18th-century absolute monarchs he modeled himself on.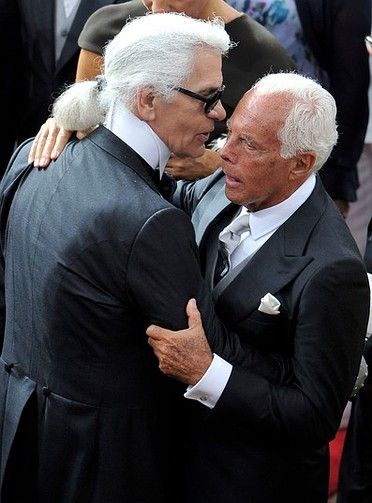 With his powdered white pony tail, black sunglasses, and starched high-collared white shirts, he was as instantly recognizable as his celebrity clients.
Lagerfeld was creative director of Chanel, the French house founded by Gabrielle Chanel, for an era-defining, age-defying 36 years. Upon assuming the reins in 1983, Lagerfeld swiftly revived Chanel, reinterpreting the house founder's iconic tweed skirtsuits, little black dresses, and quilted handbags. He did it via the lens of hip-hop one season and California surfer chicks the next—he was a pop culture savant—without ever forgetting what the revolutionary Coco stood for: independence, freedom, and modernity.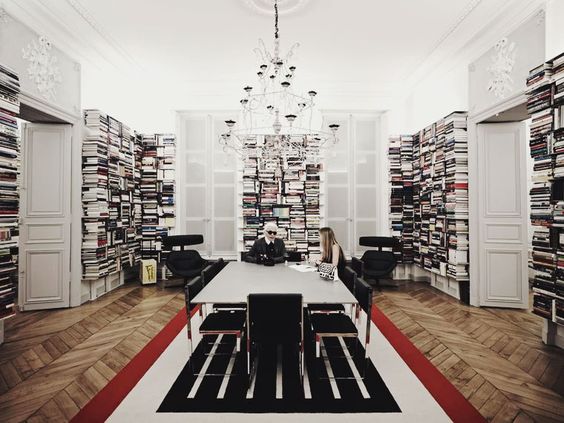 In more recent years, as the company's fortunes grew and grew, Lagerfeld became known for the lavish Grand Palais sets he conceived for the six Chanel collections he designed a year. There was a rocket ship, a reproduction of the Eiffel Tower, and a supermarché stocked strictly with Chanel-brand products. Florence Welch sang on the half-shell at the Spring 2012 show. Most memorable of all was the improbable giant iceberg from Scandinavia that Chanel shipped across the continent for the Fall 2010 show. Lagerfeld also pioneered the concept of the traveling pre-season show. The Karl caravan has landed variously in Versailles; West Lothian, Scotland; Dallas; Seoul; and, spectacularly, Havana, Cuba.
His haute couture collections were a breathtaking display of artistry and precision. The couture show gave the atelier an opportunity to show off its skills, for the incomparable seamstresses — the petites mains — to shine. Chanel helped to save couture from extinction, in part by buying up many of the specialty studios that had for generations been responsible for the hand embroidery and featherwork that define these one-of-a-kind gowns and suits.
Chanel, was reflected in his homes. Museum-worthy collections of Louis XV, Art Deco, and Memphis have been amassed and summarily sold off. Before the advent of the iPhone, he was famous for owning 300 iPods, each one programmed with different music. The only collection he never de-acquisition was his "zillions" of books. His home in Biarritz was said to hold "three miles" of them – mostly art books.. So passionate a bibliophile was Lagerfeld that in 1999 he opened a small bookshop in Paris's seventh district, 7L, and the following year launched an imprint with the German publisher Steidl.
I love the story of how he reads paperbacks – when Karl reads a paperback, he rips out the pages as he goes. Possibly he read the last page of A La Recheche de Temps Perdu as a single sheet before binning it with the other two thousand pages.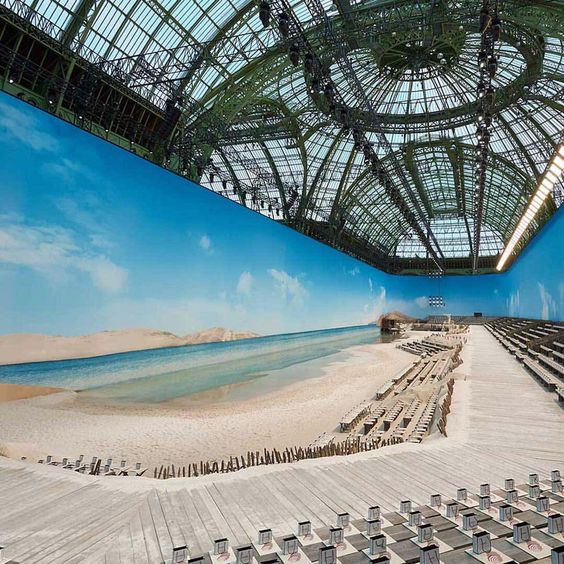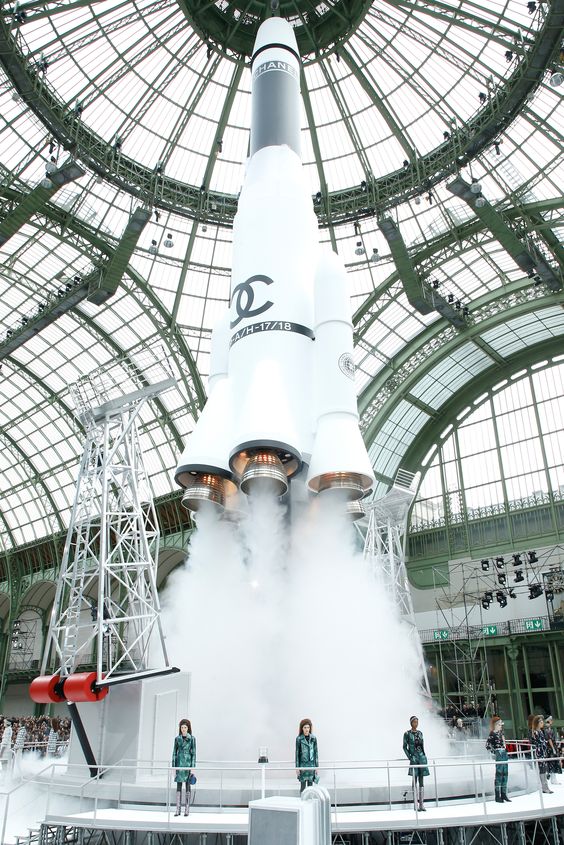 Lagerfeld received many accolades over the years. Nicole Kidman presented him with a Lifetime Achievement Award on behalf of the Council of Fashion Designers of America in 2002, and the British Fashion Council recognized him in 2015 with its Outstanding Achievement Award. He received France's highest honor, commander of the Légion d'Honneur, from then–President Nicolas Sarkozy in 2010. And in 2005, Chanel was the subject of a Costume Institute exhibition that juxtaposed period pieces with Lagerfeld's creations.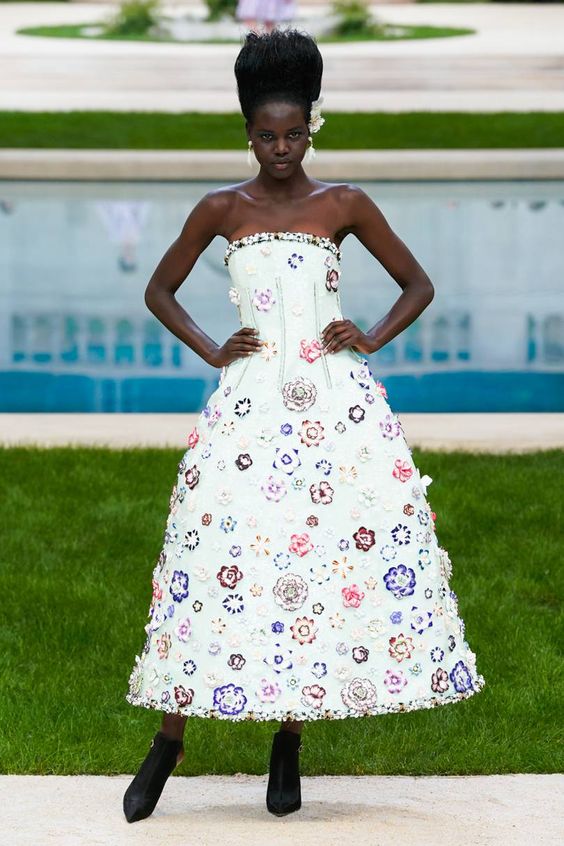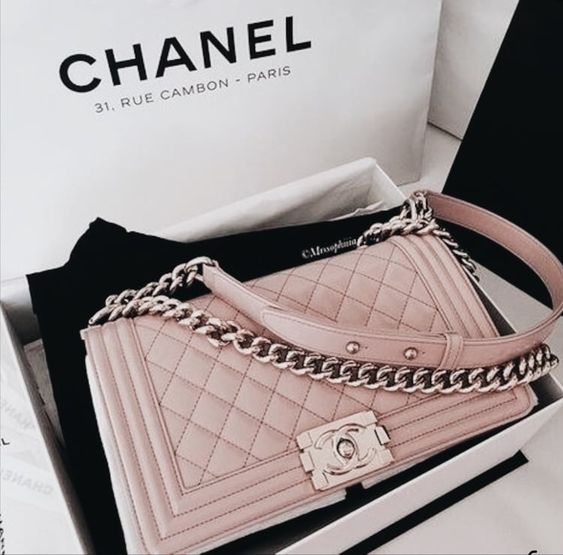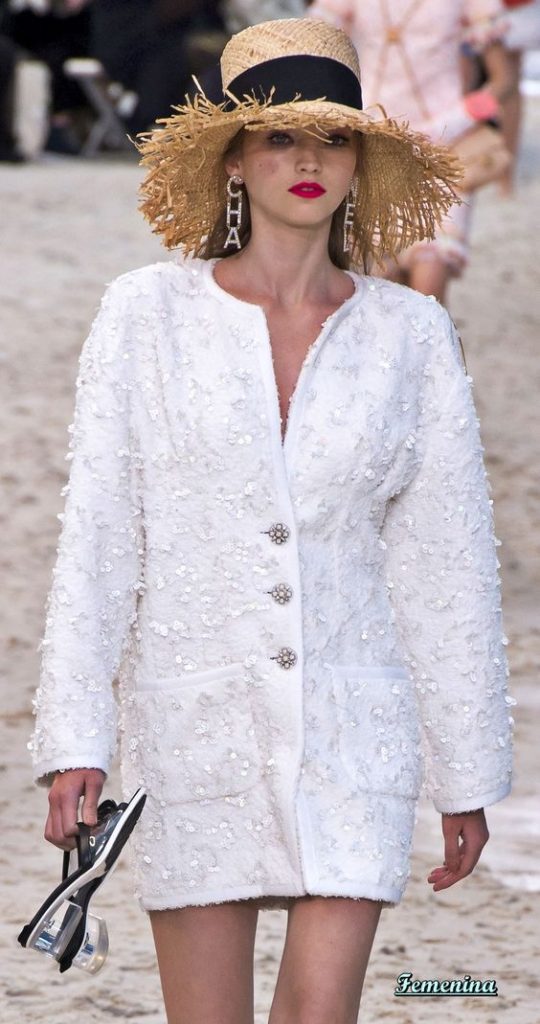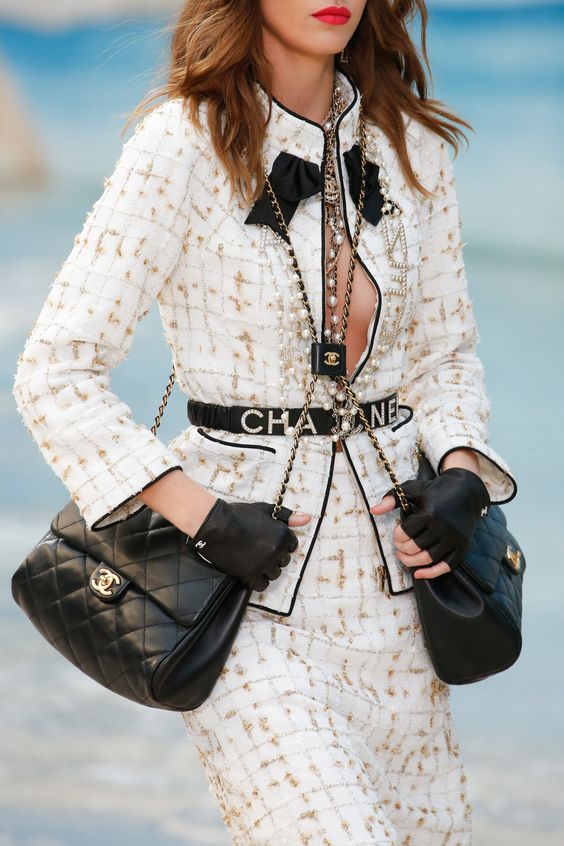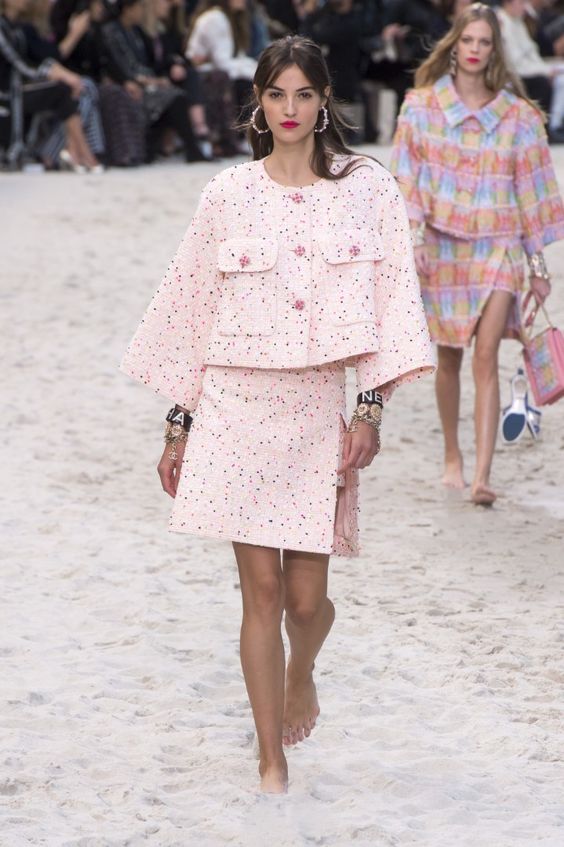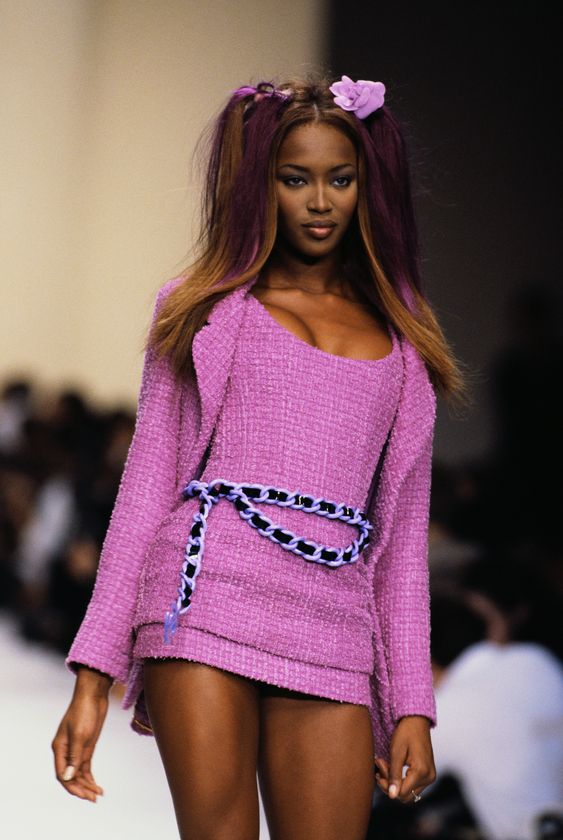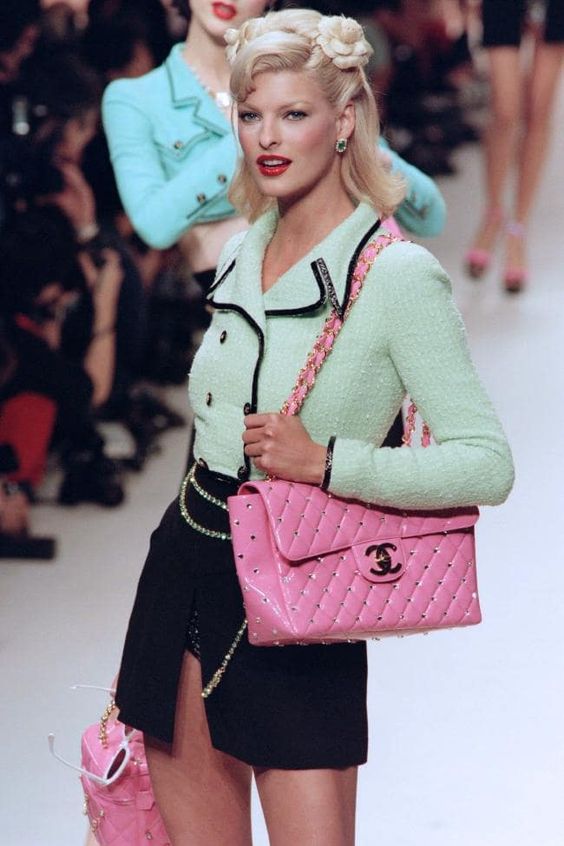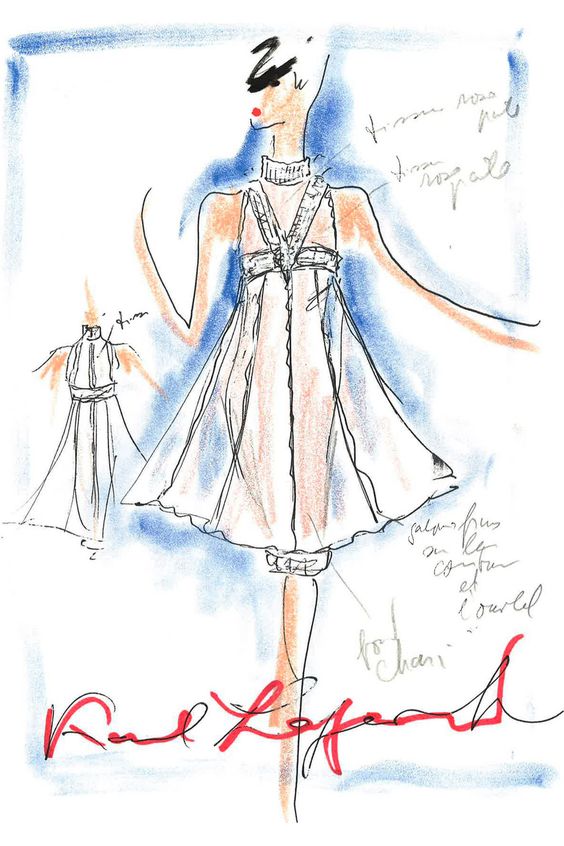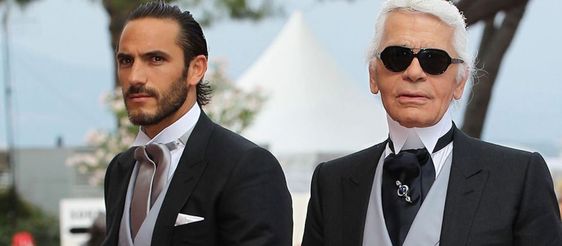 He had his muses and his obsessions, and they informed his vision. There was the male model Brad Kroenig and his then-elementary-school-age son Hudson, who is Lagerfeld's godson. Both regularly appeared in Chanel shows wearing Lagerfeld's curious version of menswear. For years, his model of choice was Ines de la Fressange, until he had a falling-out with her. He favored Claudia Schiffer, too. His front rows were filled with influencers and Academy Award winners, musicians and political spouses, devoted old-money clients and new-money arrivistes. Everyone wanted a piece of the Chanel world that Lagerfeld created.
While other designers came to be associated with a particular look, Lagerfeld's greatest invention was "Karl".
He put himself at the heart not just of his own label, but also of Chanel and Fendi – the Italian house he headed for more than half a century.
Such staggering stamina and longevity in a world as ephemeral as fashion, where talents regularly crash and burn, added to the mystery this steely survivor loved to wrap himself in.
His waspish wit – "Anyone who wears jogging pants has lost control of their life" – added another layer of fascination and ensured he hogged the headlines even when his clothes did not.
On social media:


Personally, I have no time. I don't do internet, I don't do Facebook. I have to sketch, I have to play with Choupette, I have to sleep. The day is too short for that.
A renovator rather than a revolutionary, his genius was for subtly, or sometimes not so subtly, updating classic luxury labels with street style influences.
His streetwise smarts sent Chanel sales surging to $10 billion in 2017 even as Lagerfeld entered the second half of his eighties.
"Karl doesn't so much design as reign," one fashion insider remarked.
Lagerfeld was never in any doubt that he was born to lead, confessing he had asked his Prussian mother for a valet for his fifth birthday.
I do not like funerals, and I do not want anyone to come to mine. Do what you want with the ashes. Send them down the garbage chute.
"Virginie Viard, Director of CHANEL's Fashion Creation Studio and Karl Lagerfeld's closest collaborator for more than 30 years, has been entrusted by Alain Wertheimer with the creative work for the collections, so that the legacy of Gabrielle Chanel and Karl Lagerfeld can live on," the statement reads in part.
For years, if not decades, speculation abounded as to who would eventually replace Lagerfeld in one of fashion's most coveted top jobs. Names bandied around included the likes of Marc Jacobs, Alber Elbaz, Haider Ackermann and, most recently — and most controversially, perhaps — Hedi Slimane, the last fueled by Lagerfeld's own passion for Slimane's slim-cut menswear for which he infamously dropped 90 pounds to wear.