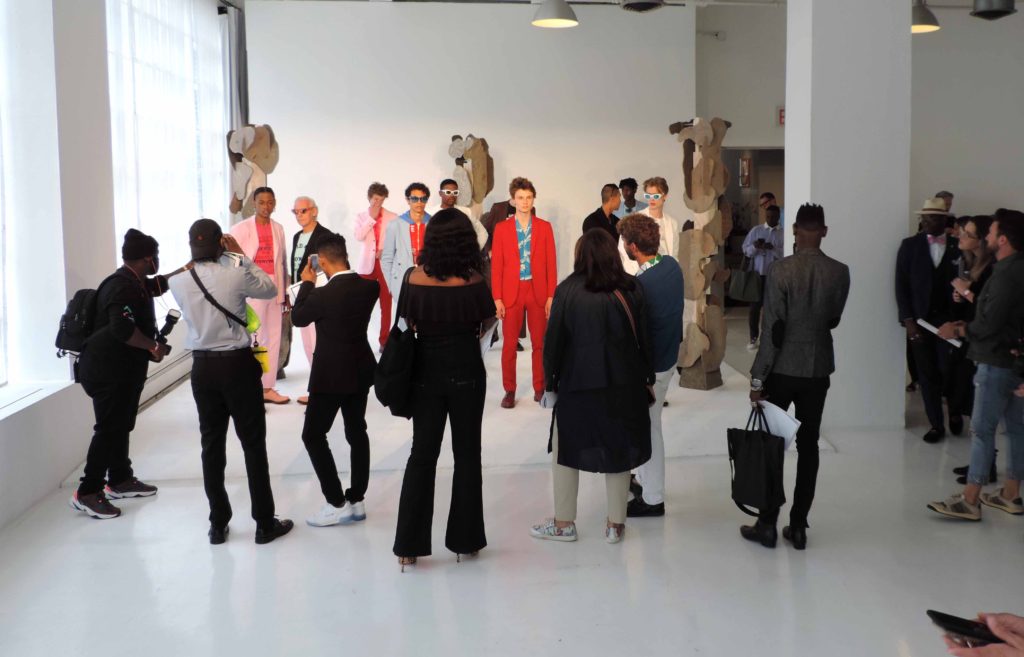 Times Square, Central Park, The High Line. All great attractions but I've been bouncing in and out of some extraordinary locations to attend amazing events which have made the Summer of 2019 a cool, cool Summer.
Agentry PR is the organizer of New York Men's Day. The showcase for emerging designers shifted dates and took place ahead of the men's shows in London, Florence, Milan and Paris. And, that's not all . . . NYMD was held at Daylight Studios next to the newly opened Hudson Yards complex on the West Side of Manhattan.
Fashion houses – Timo Weiland, Absym, Feign, David Hart, AMIROK along with Sperry the American footwear brand, returned as a Sponsor for the popular CFDA appointed event. New York's fashion enthusiasts had a choice of seeing the morning presentation at 10:30 am or the cocktail hour presentation which began at 3 pm.
Erin Hawker, founder of Agentry arranged for the shows to be held on two floors of Daylight Studios. We took the old skool freight elevator to the top and then twerked our way down the crowded back staircase to view each of the fashion presentations. For Models, walking a runway is becoming rare – more often they stand and pose while fashion journalists, influencers and trendsetters photograph the new collections and flirt. Maybe it was just me who was flirting . . .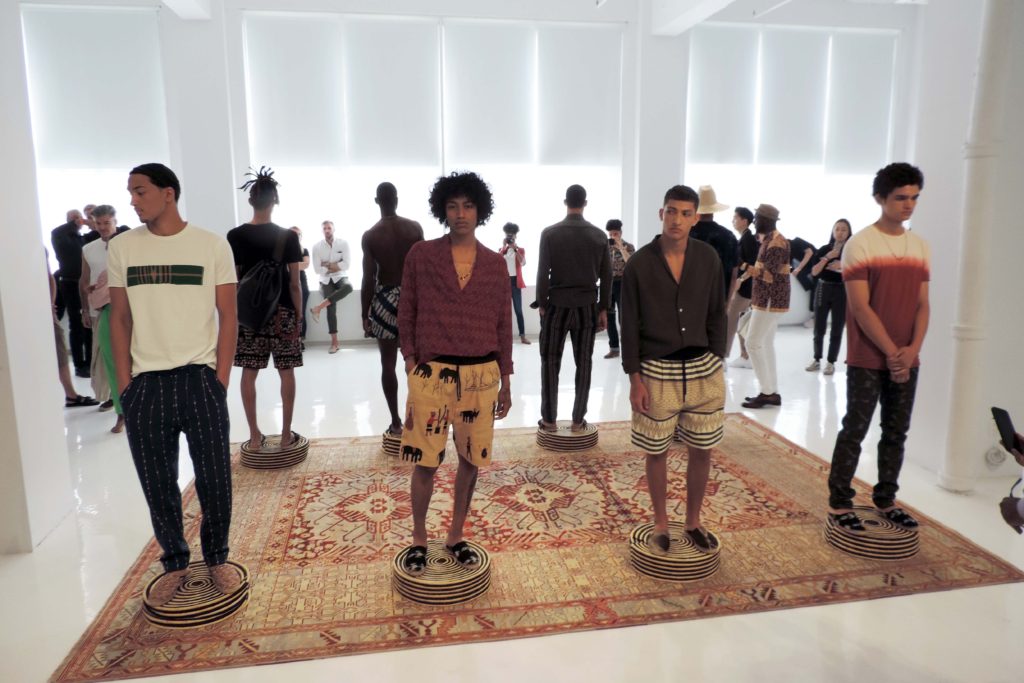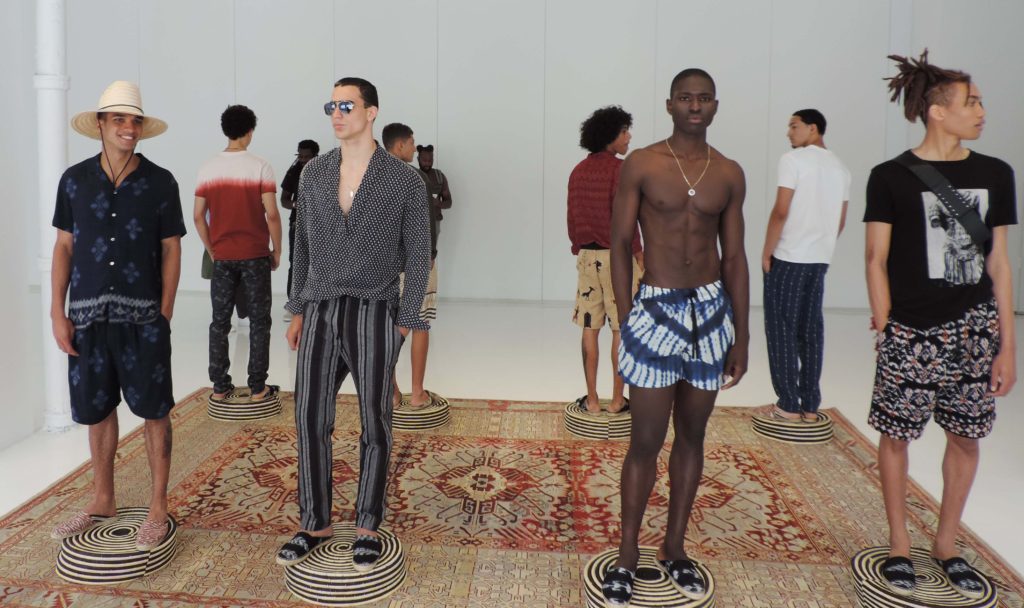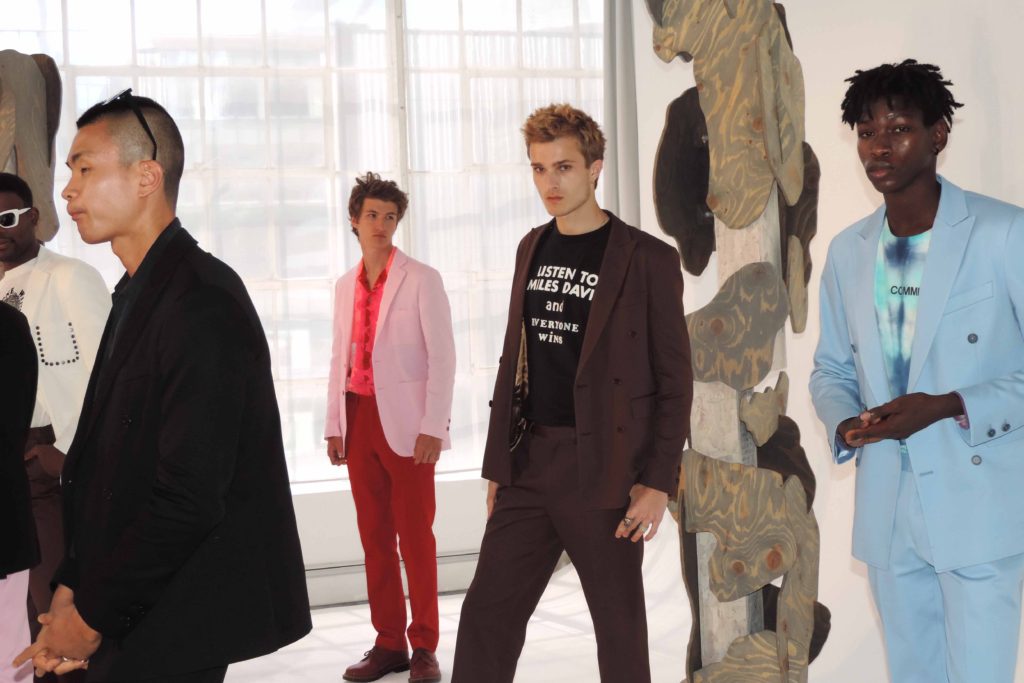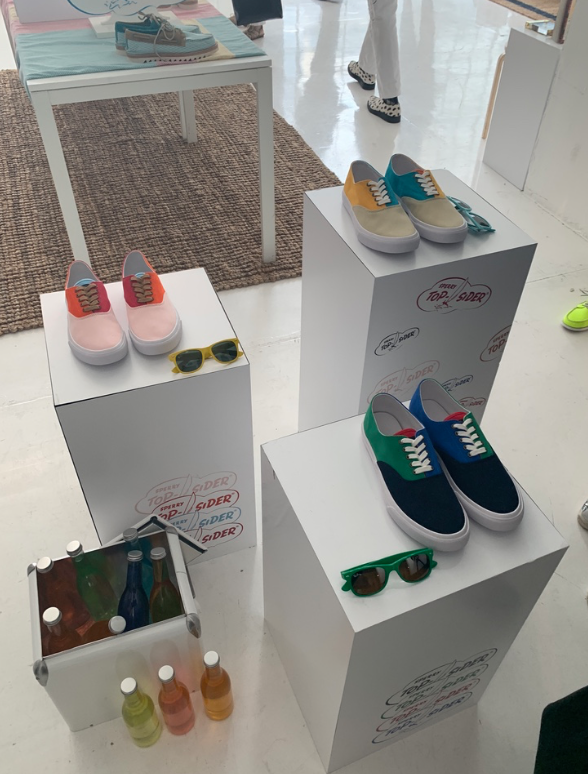 Fern Mallis
#nymd

New York Men's Day
#nymd
Rio Hamilton + Erin Hawker + Steven Rappos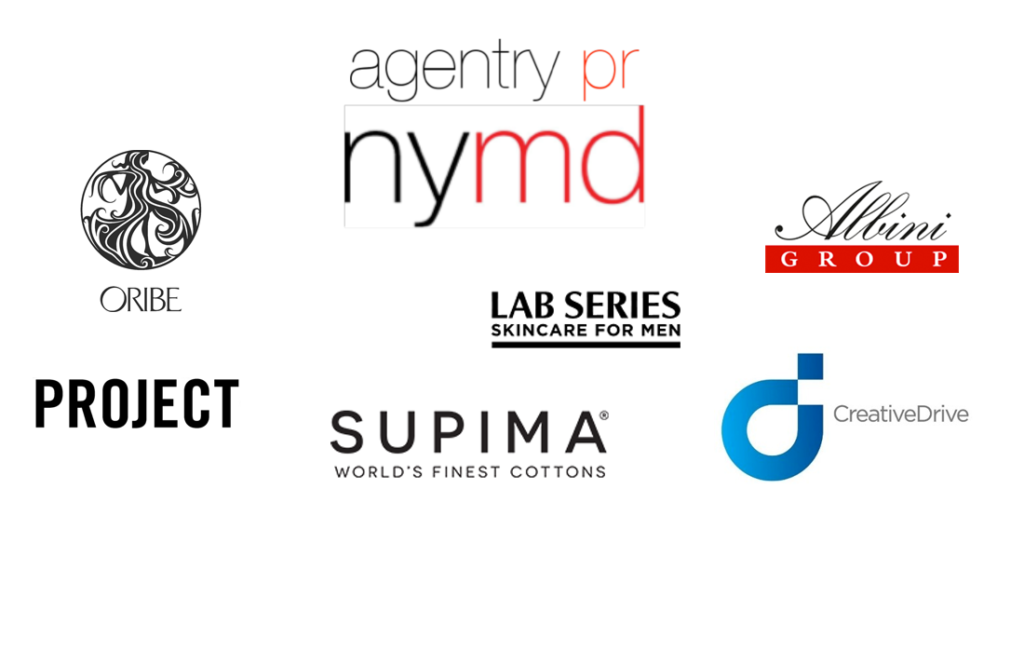 LIZZIE GILL AT THE MONTAUK BEACH HOUSE –
Lizzie Gill is a mixed media artist living and working in Brooklyn, New York. Her work explores themes of retro Americana in a contemporary context. Through a variety of mediums, she illustrates a time warp, composed of everyday life, human agency and the disingenuous.
It makes sense Lizzie who is adorably chic and connected would have her Art Exhibition at the Montauk Beach House. MBH is kind of a cool, motel, hotel, holiday inn that has a sultry vibe and an attractive crowd. Now, I wanna beach house, bungalow, thang . . . .filled with Lizzie's art, of course.
Here's what's up with the Montauk Beach House . . .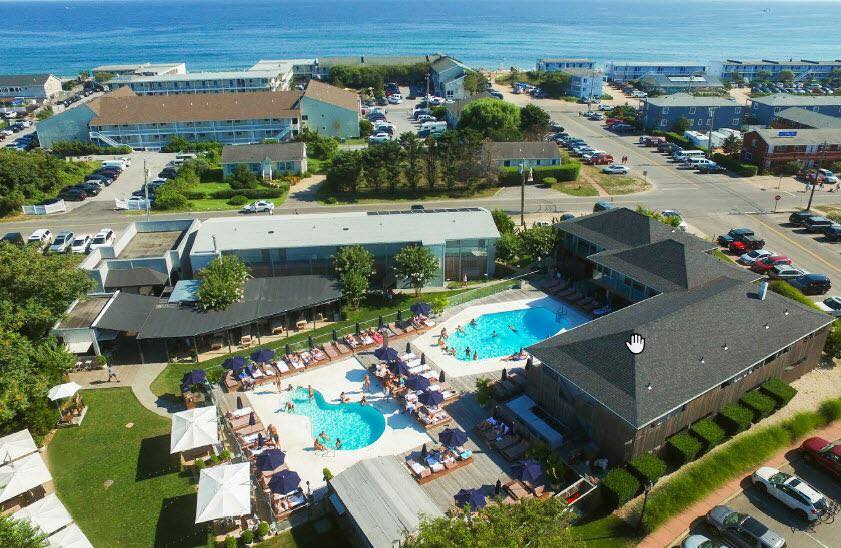 Lizzie Gill at Montauk Beach House

Lizzie and friends at her art opening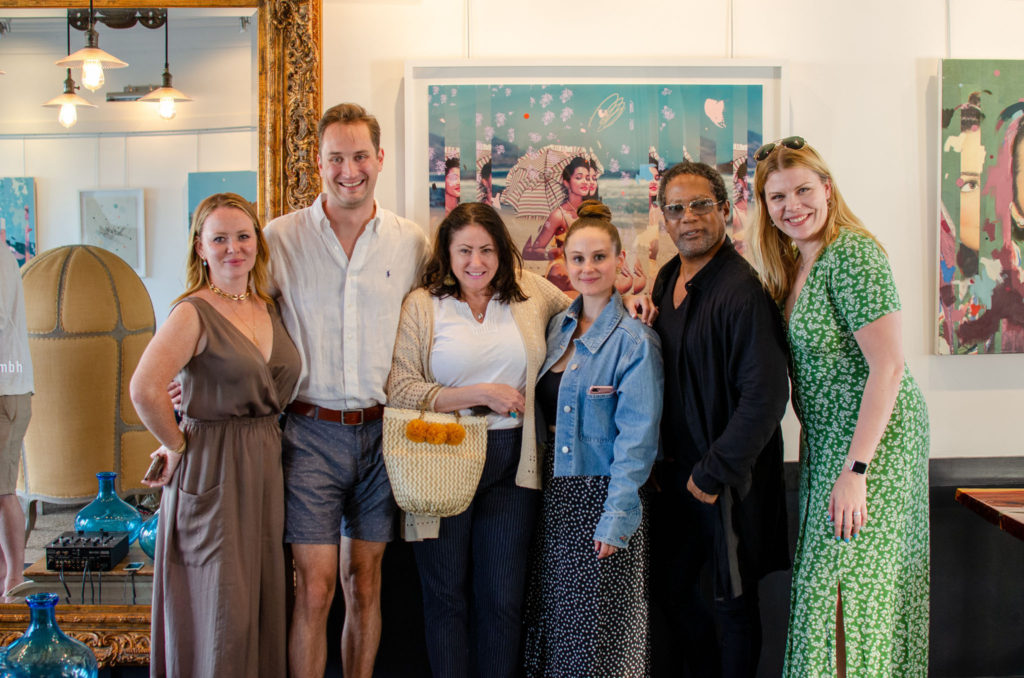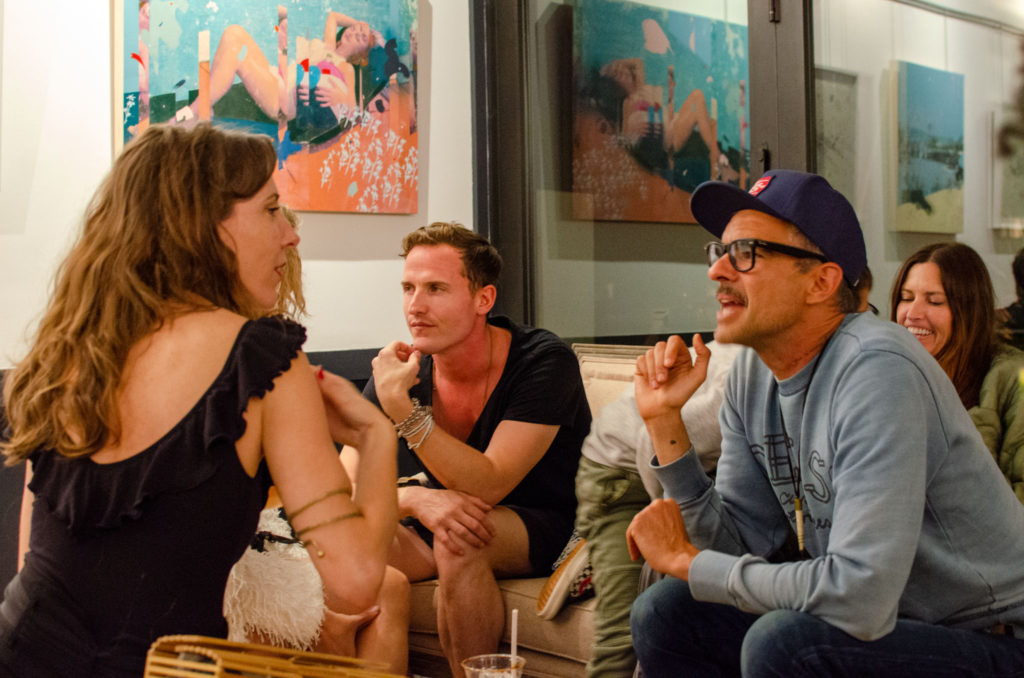 Artists talking art at an art show appreciating the artwork of Lizzie Gill . . .

Artist Lizzie Gill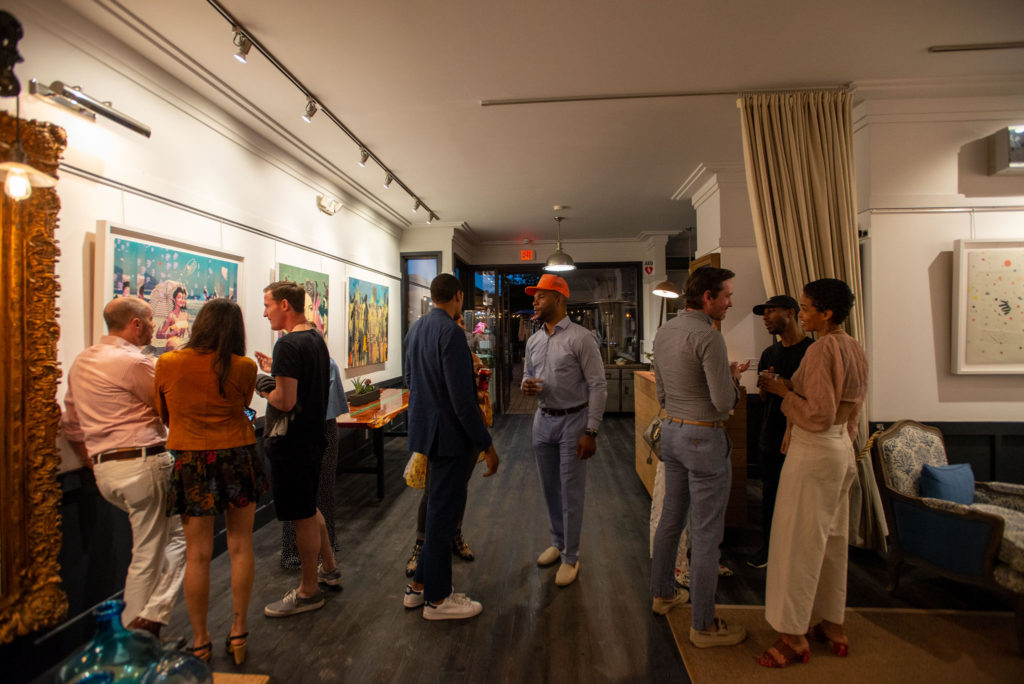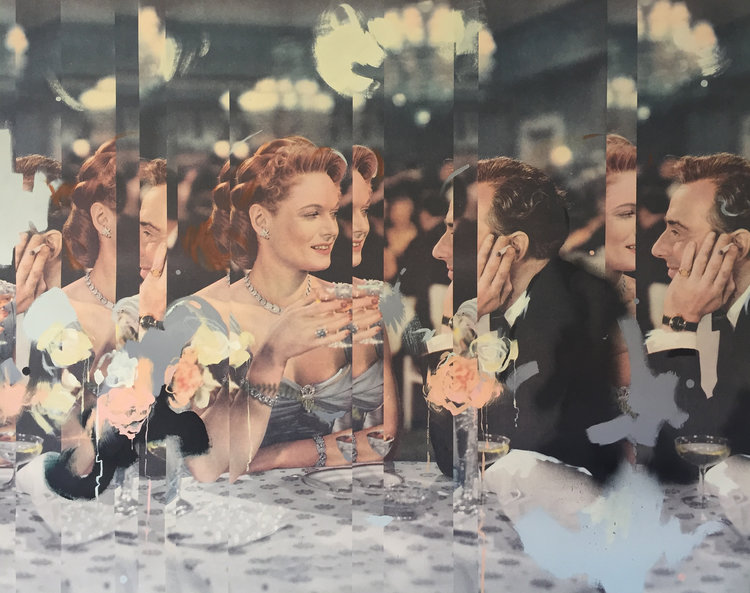 SILVERLINING celebrated Summer on the rooftop at The Nomad Hotel with co-sponsors Apollo Electric + Benjamin Moore + e-home and Royal Green Appliance. The who's who of the design and architecture world gathered at the elegant, beaux-arts inspired toit on a perfectly clear and comfortable evening. Photos courtesy of Kevin Lau for Business of Home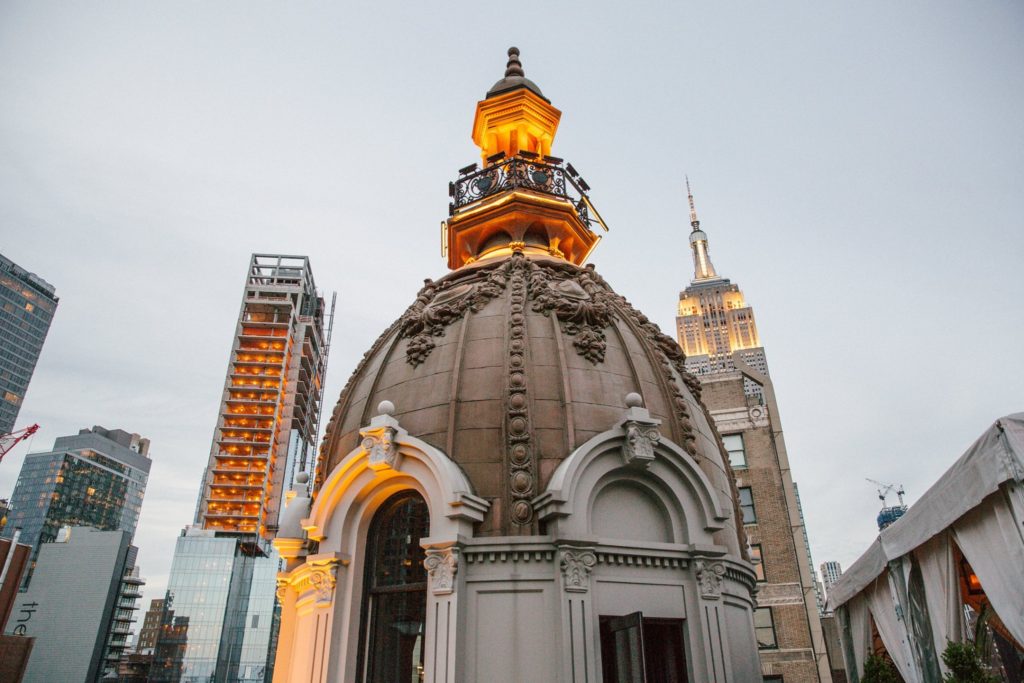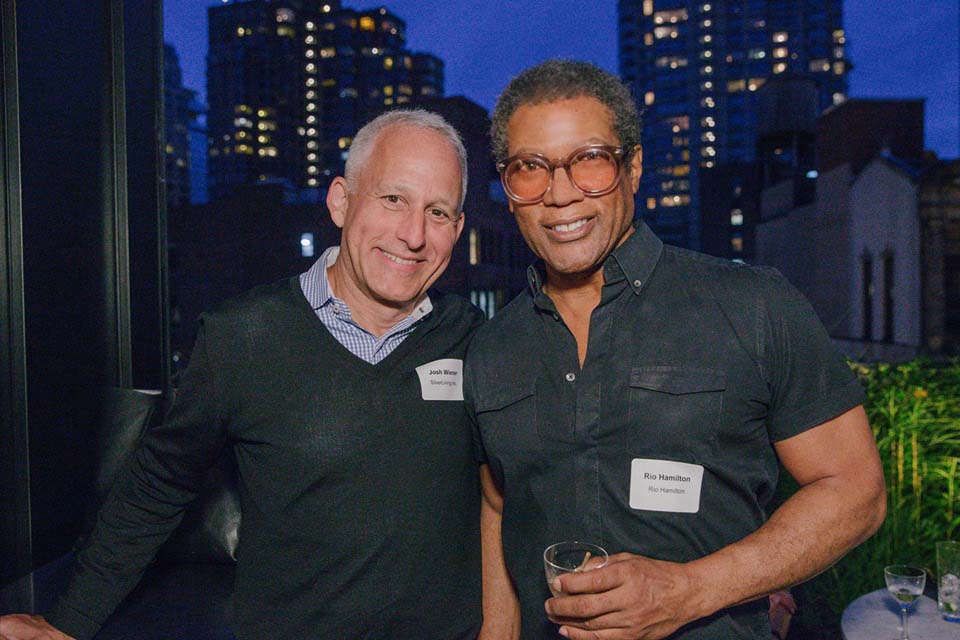 Joe Nahem of Fox Nahem Associates with Jeffrey Fields and an adorable furry friend!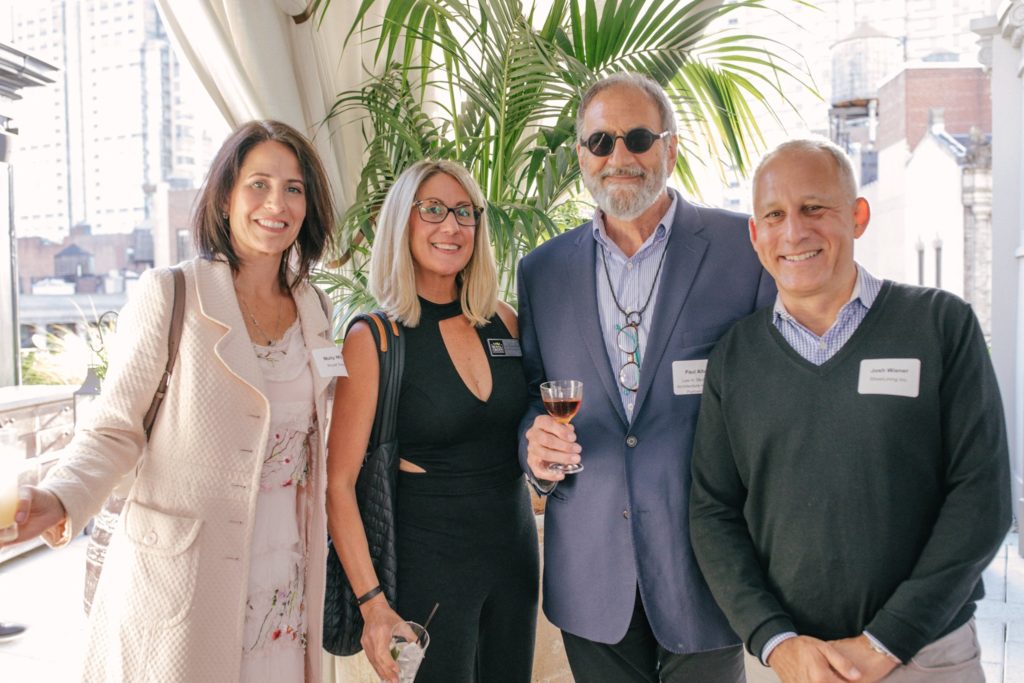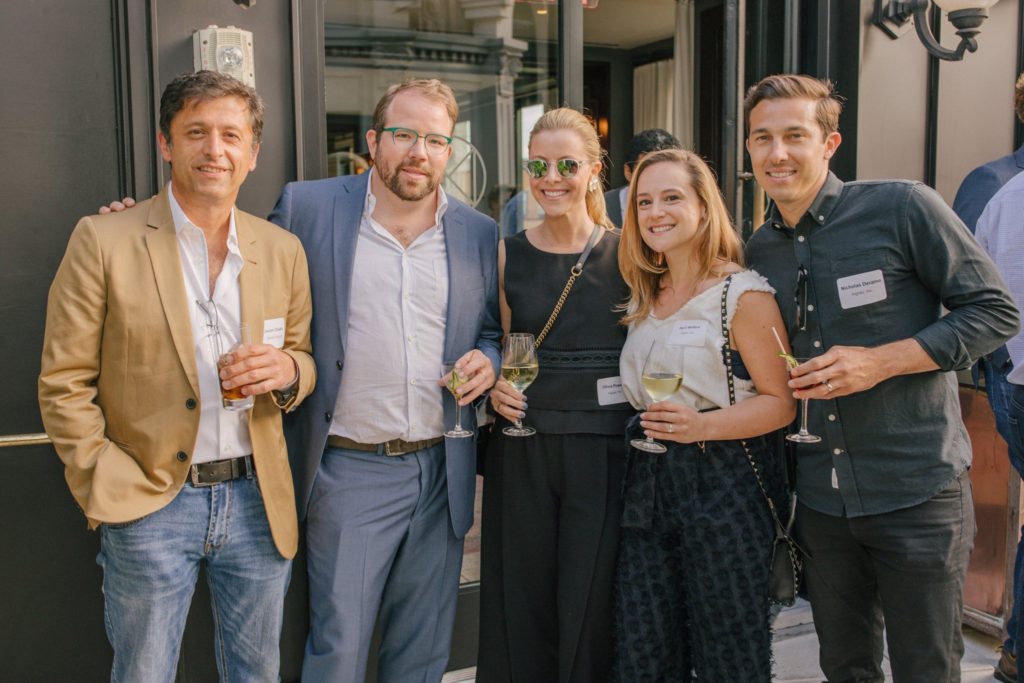 David Davis, Lori Firpo & James Cull of Rottet Studio.

Trevor Messinger & Jonathan Schloss of Jonathan Schloss Architect & Ryoko Oda and Heidi Theunissen of ODA Architecture.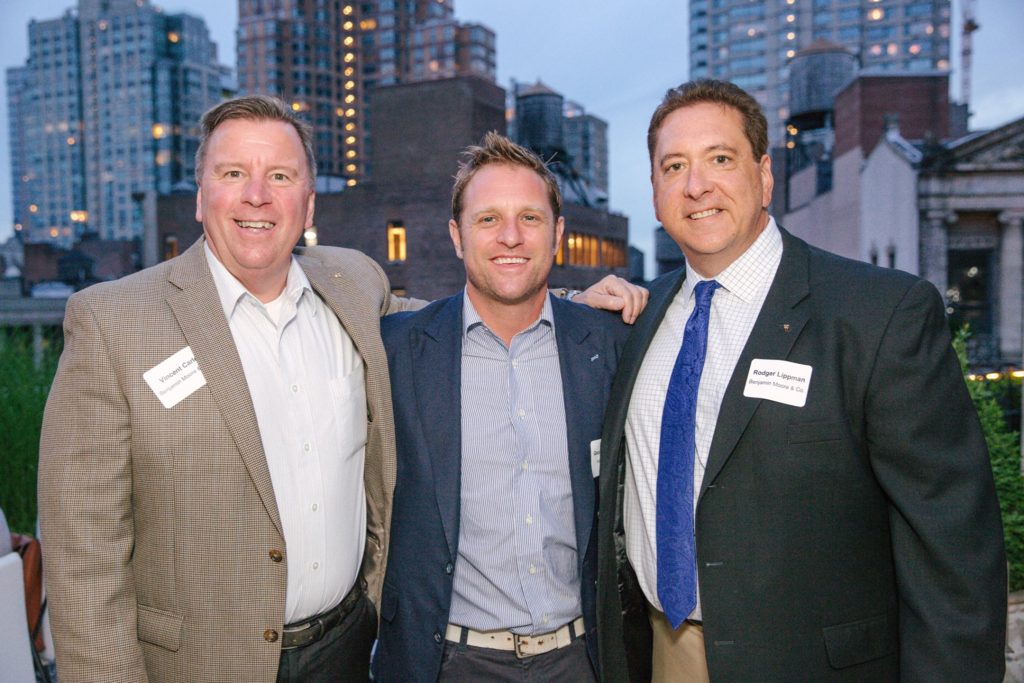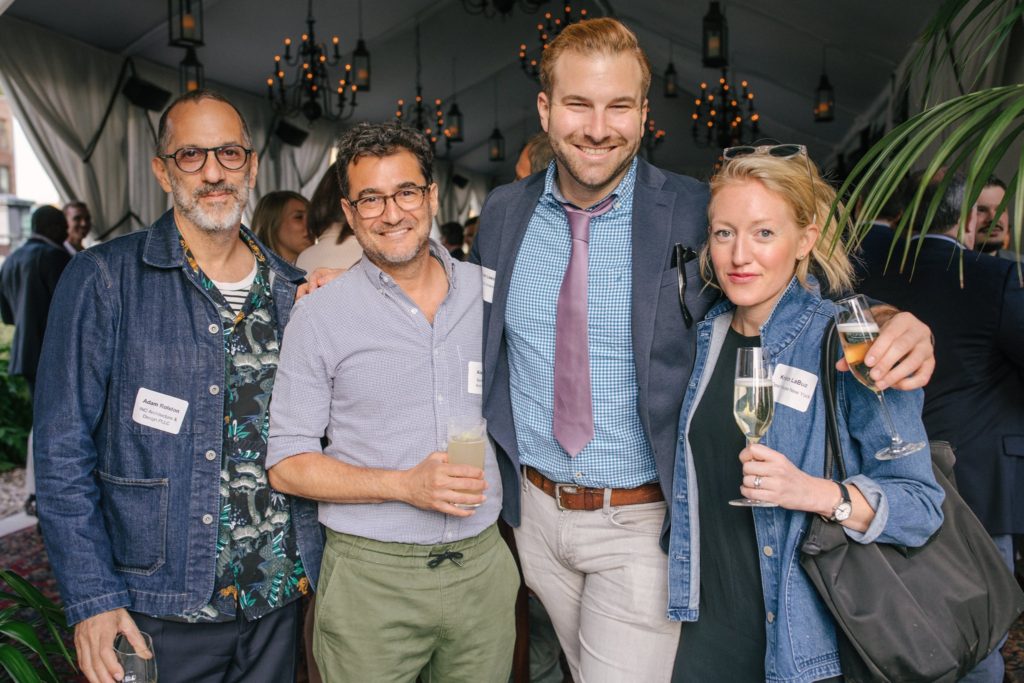 Donna Herman of LUXE Interiors & Design, Jennifer Post of Jennifer Post Design & Maritza Smith of LUXE Interiors & Design.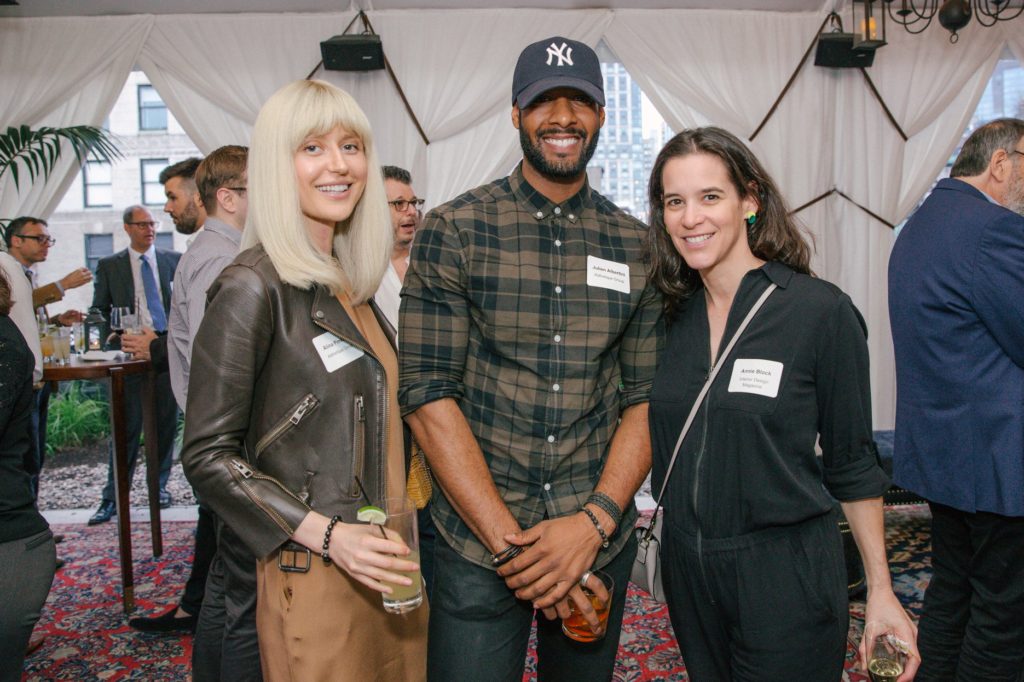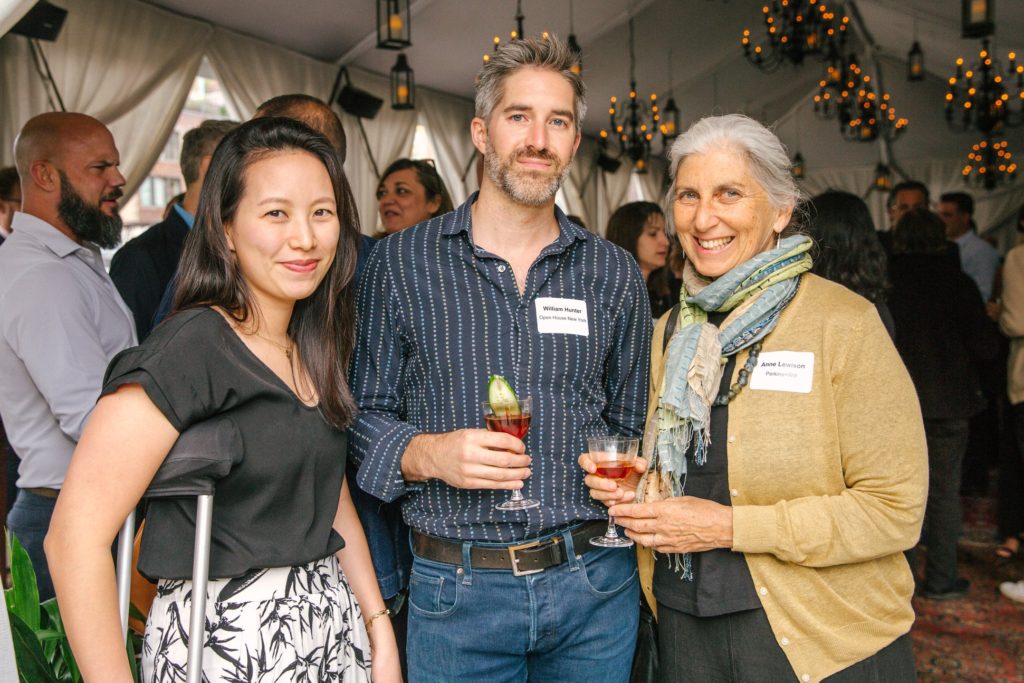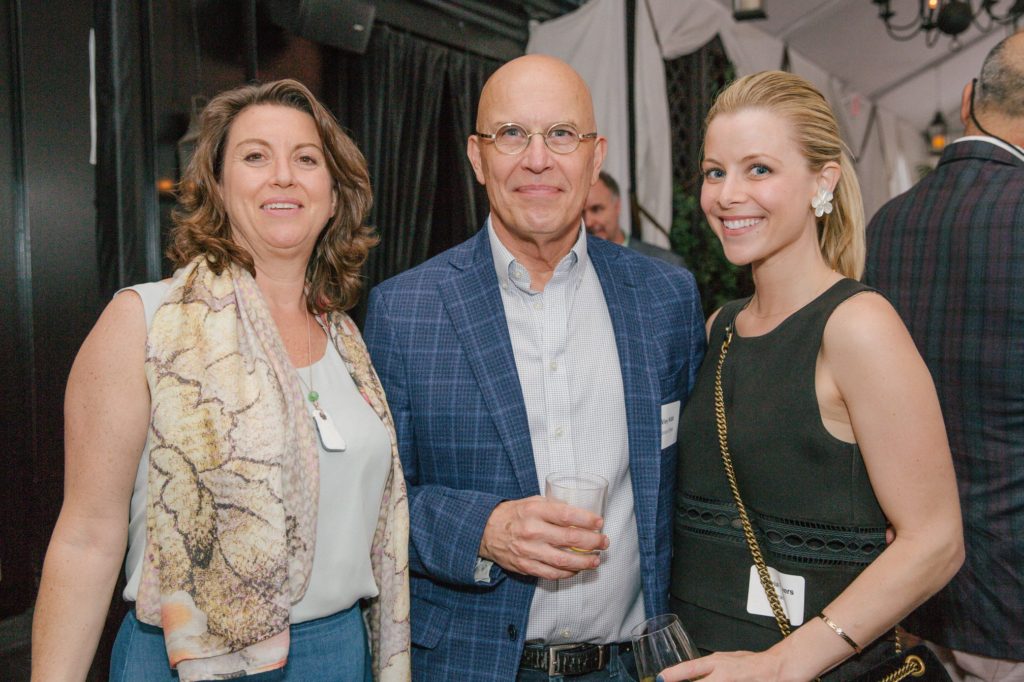 Mitch Weissberg of co-sponsor Royal Green Appliance

Rio Hamilton & Danielle Hernandez co-sponsor e-home
e-home.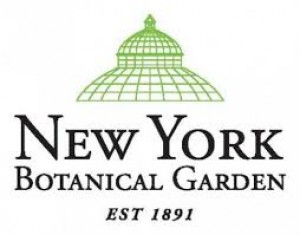 The New York Botanical Garden is an iconic living museum garden located in the Bronx, New York City. The 250-acre site's verdant landscape supports over one million living plants in extensive collections. It is a National Historic Landmark which was established in 1891. The Boy Scout shirt seemed apropos . . .