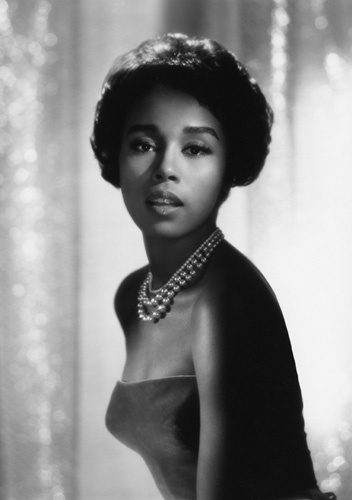 Diahann Carroll, the elegant singer and actress who came from the Bronx to win a Tony Award, receive an Oscar nomination and make television history with her turns on Julia and Dynasty, passed away. She was 84.
My adoration for Ms. Carroll runs deep as I was fortunate to sit next to her for a Broadway performance of Master Class with Dixie Carter as the lead. We became fast friends and after the show, she asked if I would join her backstage to meet the other DC. She was a sophisticated lady with a candid sense of humor and a genuine interest in the well-being of others.
Carroll died at her home in Los Angeles after a long bout with cancer, her daughter, producer-journalist Suzanne Kay, told The Hollywood Reporter.
In her early years – Carroll burst on the scene as one of the first black actresses to star in studio films. Assisted by her breathy, deep voice, the established recording artist debuted on the big screen in 1954's Oscar-nominated adaptation of "Carmen Jones." The movie was a retelling of the Bizet opera with an all-black cast alongside Dorothy Dandridge, Harry Belafonte and Pearl Bailey. After headlining the musical "Porgy and Bess" with Dandridge, Sidney Poitier and Sammy Davis Jr. – she was approached by an NBC executive to star as Julia.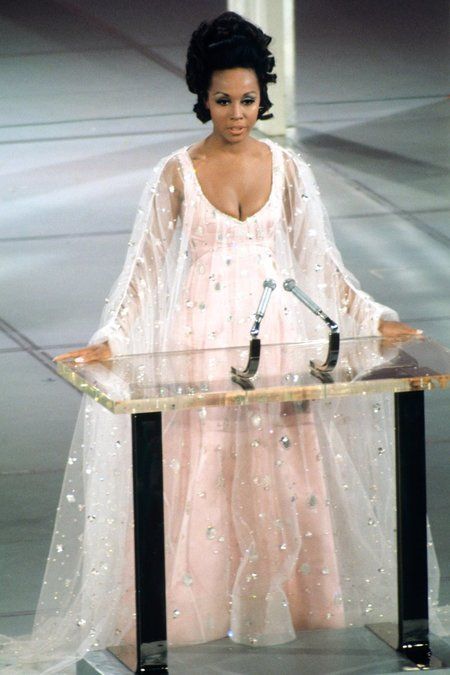 In the late 1960s, Carroll was cast in "Julia," the enormously successful NBC sitcom that featured her as a war-widowed nurse raising a son. The pioneering role was a departure from her black predecessors who typically played domestic workers and was credited with shattering stereotypes ahead of "The Cosby Show," which didn't premiere until 1984.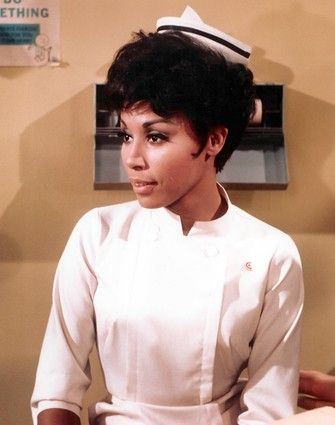 Because the show was sponsored by toymaker Mattel, she served as the model for one of the first black Barbie dolls and found her likeness plastered on a variety of merchandise, including lunchboxes and coloring books.
Her character Baker, whose husband had died in Vietnam, worked for a doctor (Lloyd Nolan) at an aerospace company; she was educated and outspoken, and she dated men (including characters played by Fred Williamson, Paul Winfield and Don Marshall) who were successful, too.
Julia, which premiered in September 1968, finished No. 7 in the ratings in the first of its three seasons
Meanwhile, Carroll's love life was resembling that of her friend Elizabeth Taylor . . .
Carroll, a self-described "terrible romantic, just ridiculously so," continued to make headlines with her love life.
with Monte Kay 1962

Sidney Poitier and Diahann Carroll attend The 36th Academy Awards in Santa Monica on April 13, 1964.
The Hard Way. Carroll claims that Poitier persuaded her to divorce her husband Monte Kay, and that Poitier said he would leave his wife to be with her. When Carroll got her divorce, Poitier didn't keep up his end of the bargain. Carroll said she dated another man out of frustration, which didn't sit well with Poitier . . . uh huh!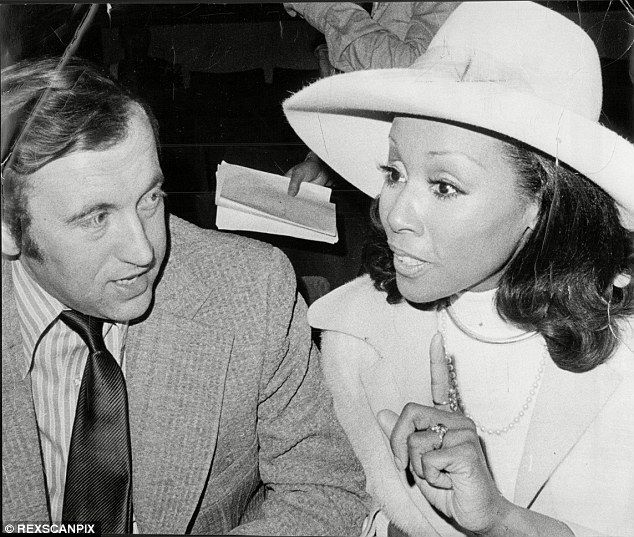 Carroll dated and was engaged to British television host and producer David Frost from 1970 until 1973. In 1973, Carroll surprised the press by marrying Las Vegas boutique owner Fred Glusman. Several weeks later, she filed for divorce, charging Glusman with physical abuse. In 1975, Carroll married the much younger, Robert DeLeon, a managing editor of Jet. She was widowed two years later when DeLeon was killed in a car crash. Carroll's fourth marriage was to singer Vic Damone in 1987. The union, which Carroll admitted was turbulent, had a legal separation in 1991, reconciliation, and divorce in 1996.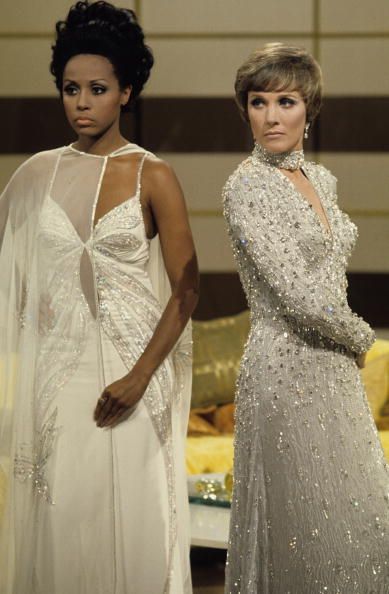 Back to her career . . . She took a grittier turn in the titular role of 1974's "Claudine," which earned Carroll her only Oscar nomination as a mother struggling to raise her six children on welfare who falls for a garbage collector, played by James Earl Jones. And then . . .
While recuperating after starring on Broadway in Agnes of God, Carroll had found herself digging Dynasty — "Isn't this the biggest hoot?" she said — and lobbied producer Aaron Spelling for a role on his series.
"They've done everything [on the show]. They've done incest, homosexuality, murder. I think they're slowly inching their way toward interracial," she recalled in a 1984 piece for People magazine. "I want to be wealthy and ruthless … I want to be the first black bitch on television."
As the sultry fashionista, Dominique Deveraux — the first prominently featured African American character on a primetime soap opera — Carroll played a much edgier character for three seasons on ABC's Dynasty and its spinoff The Colbys, delightfully dueling with fellow diva Alexis Carrington Colby (Joan Collins).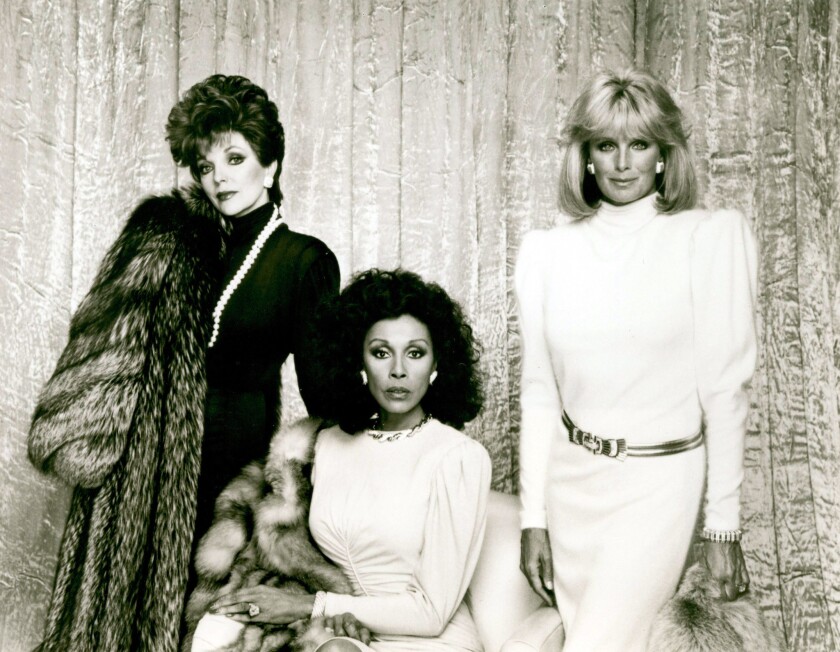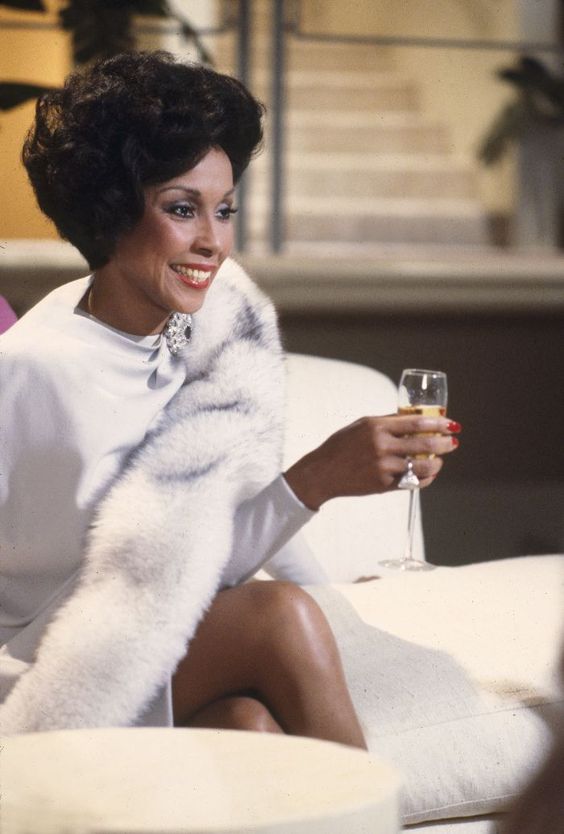 The cause of death is complications of breast cancer, her publicist, __ Jeffrey Lane,__ told the New York Times. She had previously been a breast-cancer-awareness advocate, having first been diagnosed with the disease in the '90s. In a 2016 interview, she recalled the day she first got her breast-cancer diagnosis. She looked out the window of her Beverly Hills bedroom and thought to herself, "This is very beautiful. I do hope you have enjoyed it, Miss Carroll."