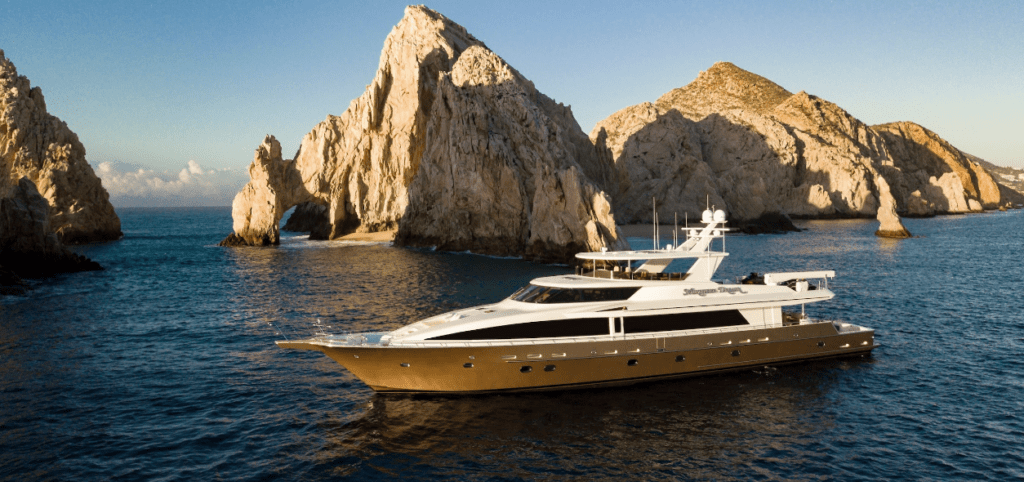 There were strong rapid currents where the Pacific Ocean meets the Sea of Cortés as we cruised towards the picturesque beach in our 130 ft. super yacht. We finished our last bottle of Wölffer Estate Rosé and an emergency stop was needed. It was a little like Gilligan's Island, as we capsized our super size and descended on the hot sand. The sun was beaming so bright that I could barely make out the grand architectural structure a short distance away. I adjusted my Angel Sanchez shades and tossed my nautical messenger bag over my shoulder and headed toward paradise.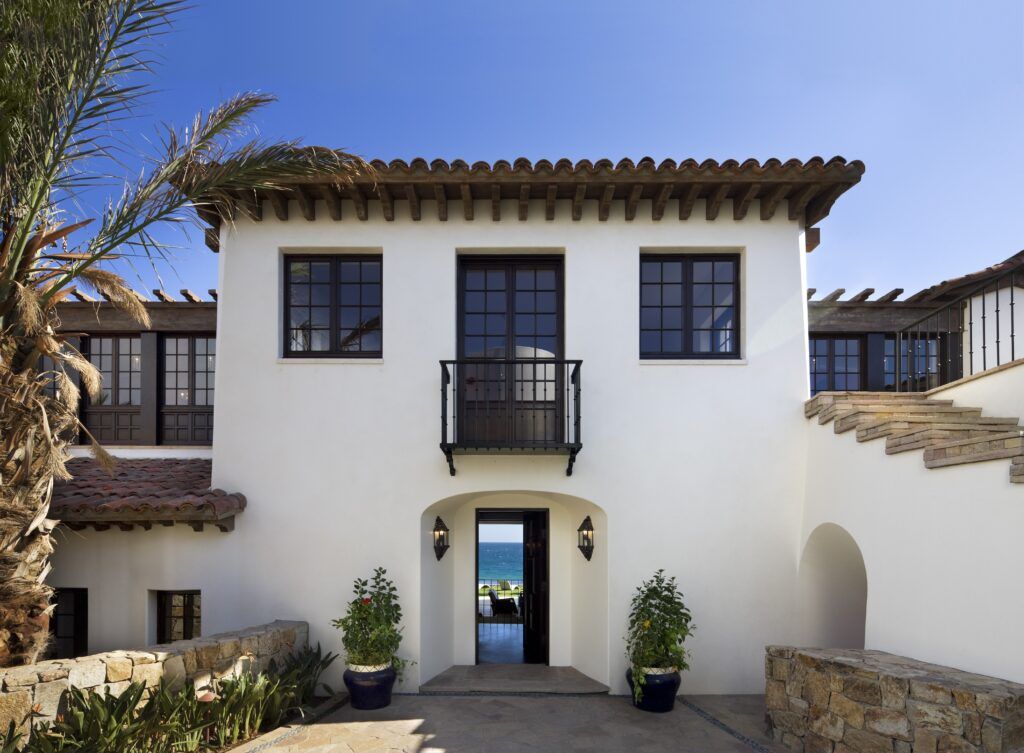 On the outskirts of the El Dorado Golf & Beach Club, renowned architectural firm Ike Kligerman Barkley crafted a home that has a modern vibe wrapped in traditional architecture and overlooks the ocean. YES PLEASE
I ran in slow motion towards the deep blue convex infinity pool and was livin' la vida loca as I relaxed in a sculptural white lounge chair after a quick dip. As I applied generous layers of my Kiehls Sunscreen – seems there was only one thing missing while gazing into the clear blue horizon – maybe a Silver Patron margarita. Imagine, just when I wanted a waiter, I could see one approaching from the nearby thatched roof terrace.
Well, I must say the waiter was very odd, he wore a dark almost military-like uniform and his canine escort was very sniffy. It took almost 10 minutes for me to explain how to make a good margarita and another 5 minutes to explain that his dog needs a breath mint. I did get his name 'Seguridad'.
While 'Seguridad' fetched my cocktail I wandered through the magnificent property. Architects John Ike and Thomas A. Kligerman have designed a majestic home on a narrow plot. The curved shape structure is a clever way to capitalize on the natural beauty surrounding the home and also provide privacy to the resident. The pool and garden areas are completely encased by the two-story construction, providing privacy from the neighbors.
I tiptoed around the terrace which is delightfully filled with oversized, comfy cushioned furniture. There is an outdoor fireplace with cool recessed shelves painted with a rich red backdrop that matches the throw pillows and other accessories without being too matchy-matchy.
As I sauntered near the fire pit and curved seating area and wondered what had happened to 'Seguridad'? It was time for my mega yacht to depart and I didn't have the opportunity to check-out the upstairs because there was another vexed waiter with the same name blocking the door.
I only had a moment to scribble a note to thank the Hecht Family for being wealthy. I also thanked, photog Peter Aaron, Mia Jung, director of interiors for Ike Kligerman Barkley – Joel Barkley, Thomas Kligerman, John Ike, and Tina Turner – it just seemed appropriate at the time.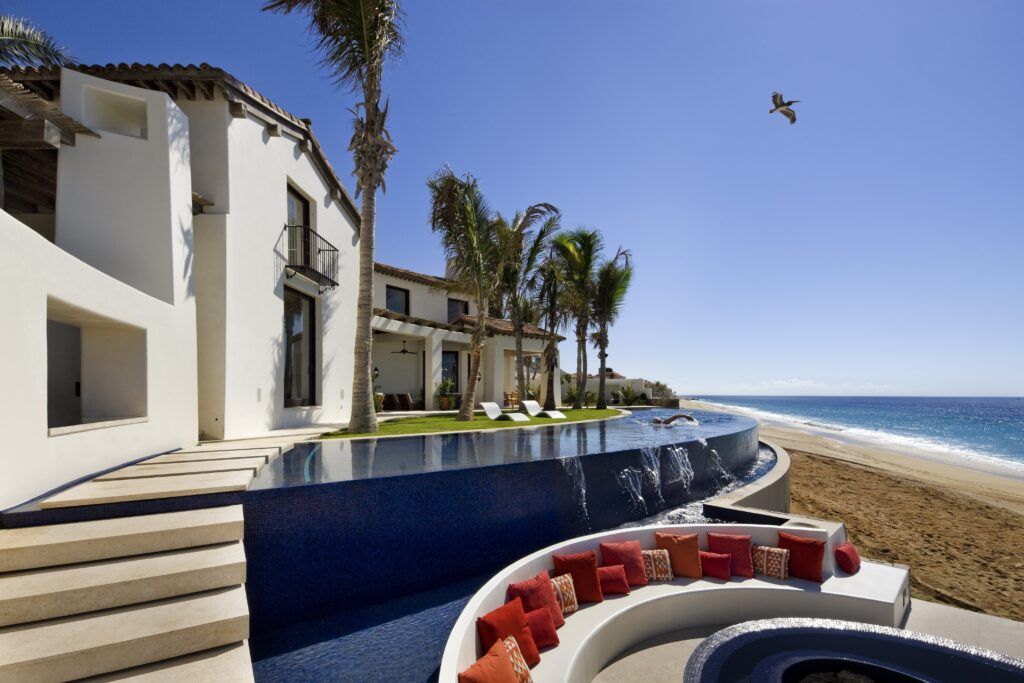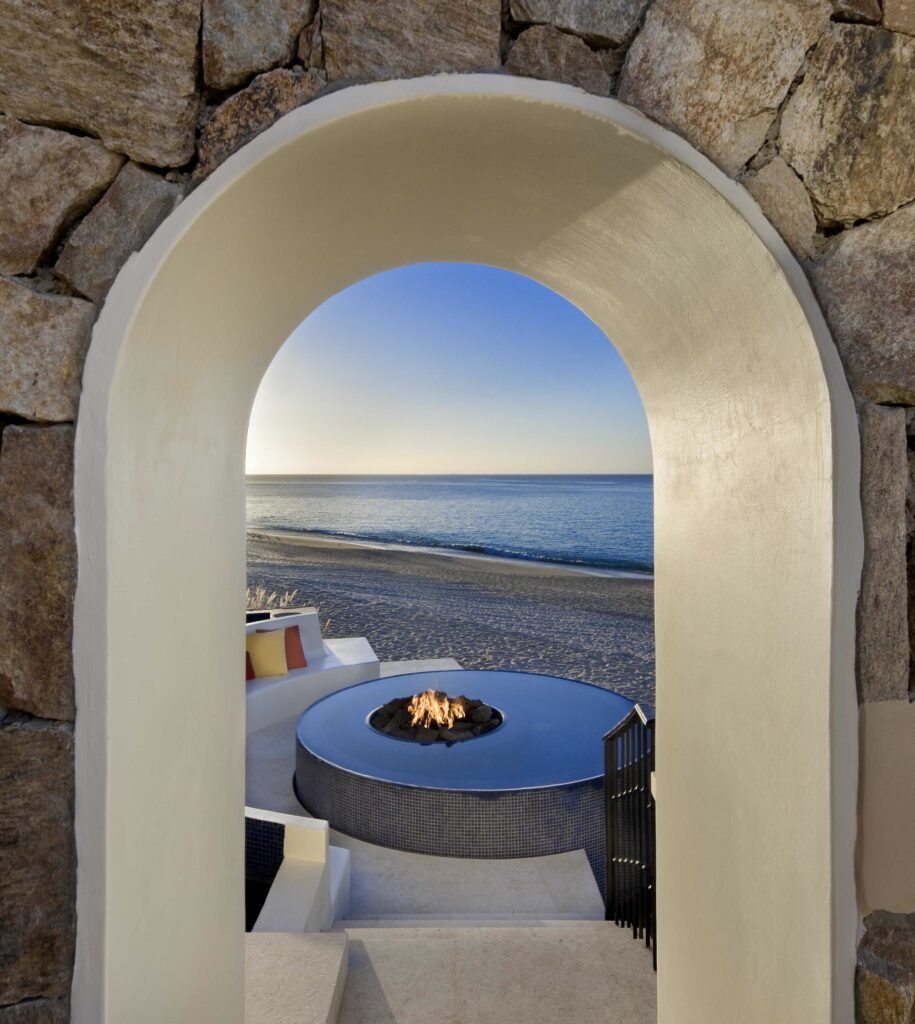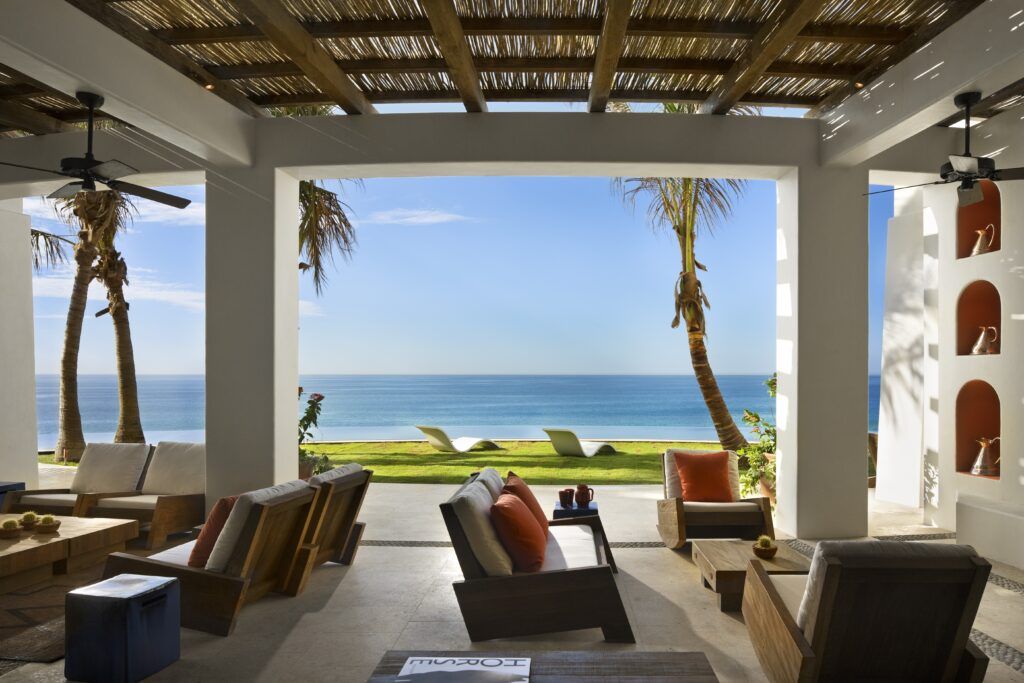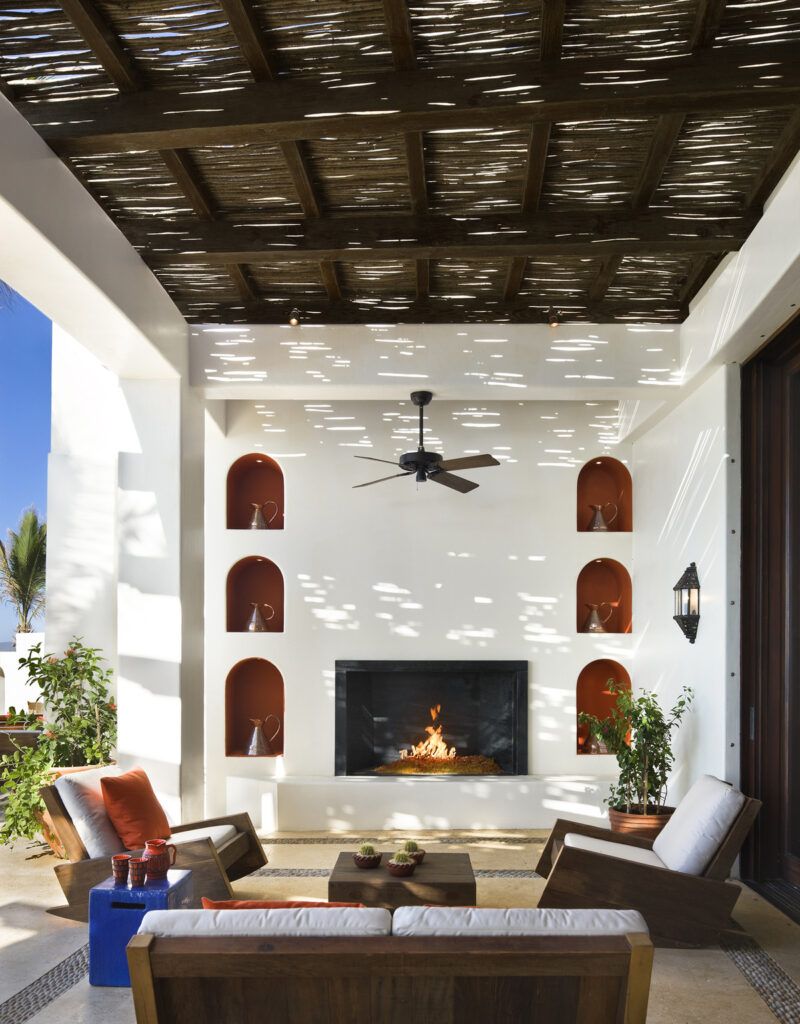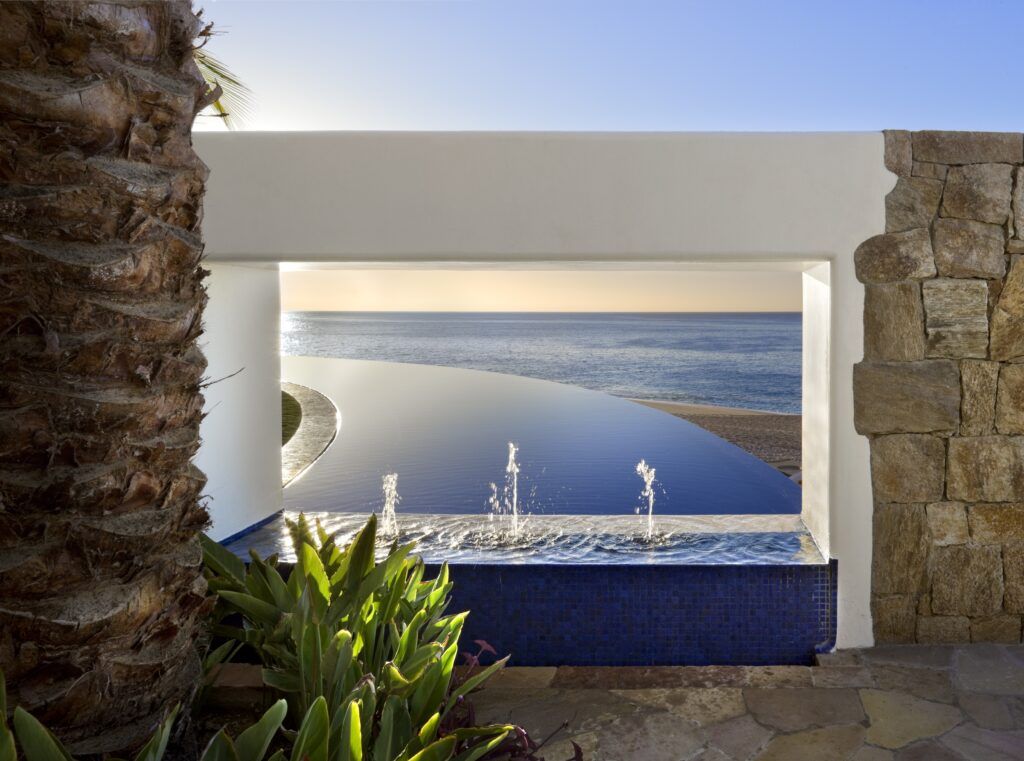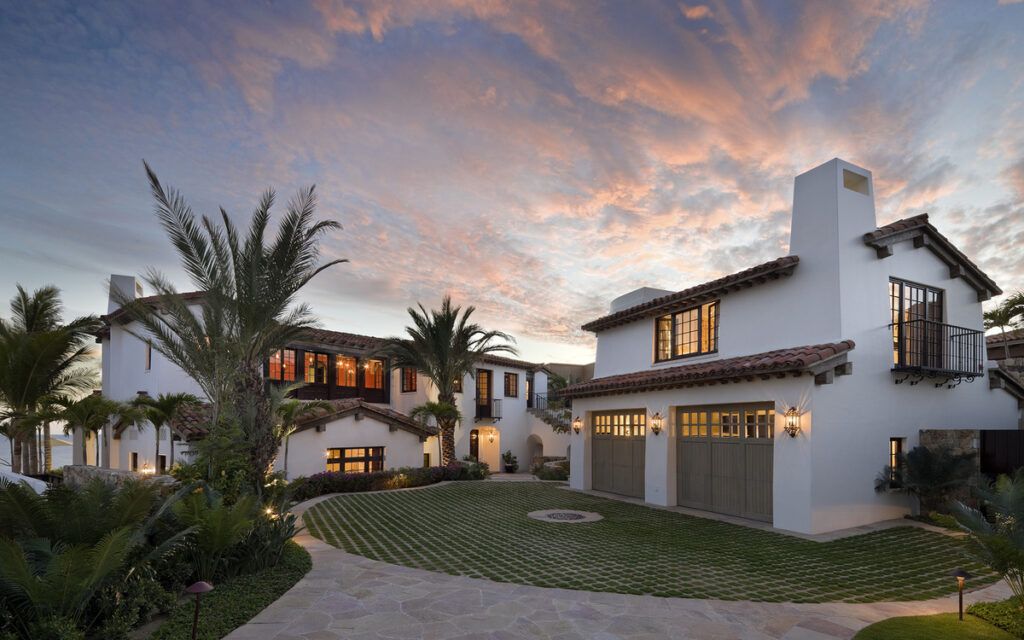 Many say San José del Cabo is Cabo San Lucas' more elegant twin sister. Separated by the Corridor and situated just south of the airport, the city is commonly known as the "Old Town," exuding traditional Mexican charm while also impressing with its luxurious new resorts. If you're seeking respite from the party-laden streets of Cabo- SJDC just might be your scene.
San Jose del Cabo, Baja California Sur, Mexico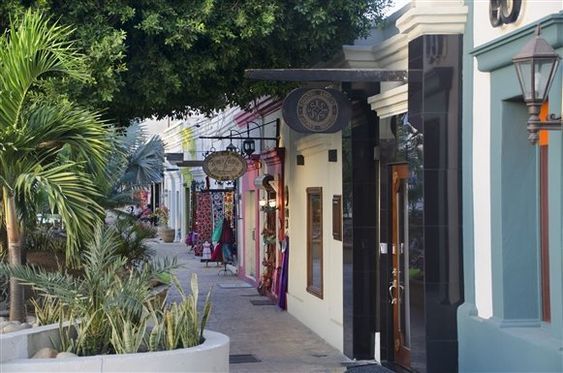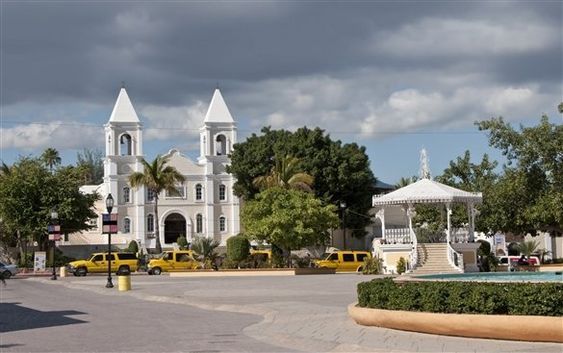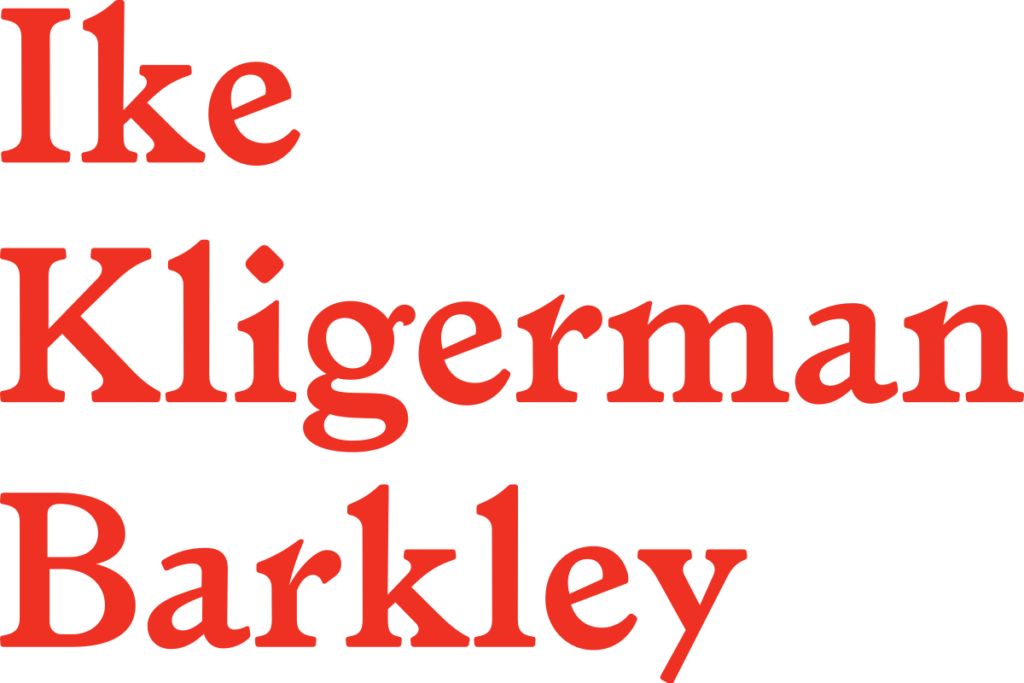 Ike Kligerman Barkley. From their offices in New York and San Francisco, John Ike, Thomas A. Kligerman, and Joel Barkley bring a deep appreciation for nature, a deft ability to reference vernacular aesthetics in new ways, and a style that is equal parts intelligent and comfortable to projects across the country. Most recently, the firm made headlines for a proposal to renovate two Manhattan row houses owned by Napster founder Sean Parker to their original 19th-century condition.