I've been reading a lot lately and came across an article written by Ben Smith in The New York Times about legendary Anna Wintour. Ms. Wintour has been the Vogue Editor since 1988 and now runs much of Condé Nast's U.S. operation, including the iconic magazine Architectural Digest. The article discusses Ms. Wintour's mild reaction to the Covid19 pandemic in February while in Paris. She stayed, she made teasing jokes about people who had fled, and her regal presence by the runways sent a signal of support to the industry. When she got back to New York, some of her competitors self-quarantined, but she went to work and her staff didn't need to be told they were expected to show up, too. It wasn't until the Mayor shut down NYC that Ms. Wintour and the "clackers" (high heeled lieutenants of Conde Nast) began to quarantine at home. Ok, but this story isn't about that . . .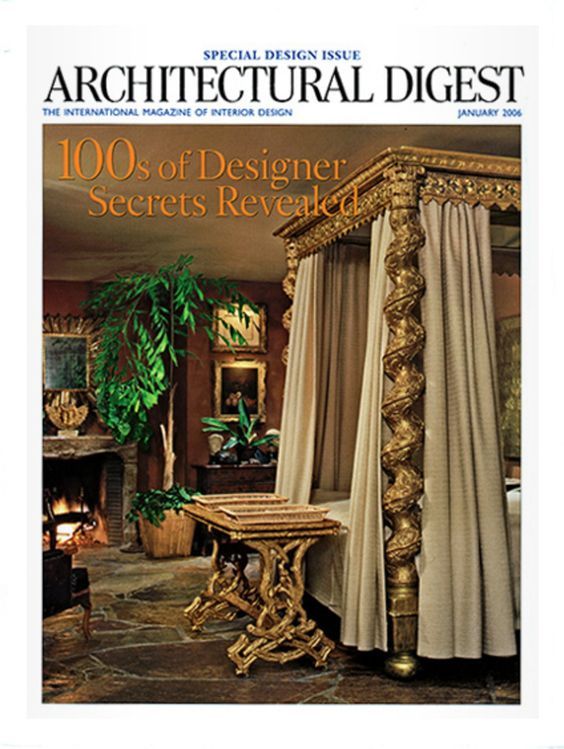 FAST FORWARD to the comment section and it seems Ms. Wintour's retirement is the topic of most of the comments (she has not announced any retirement or shown any signs of slowing down). Before I share Ms. Bacon's comments which set the tone for my story, let me just clarify and acknowledge that I personally adore Anna Wintour. I've met her twice and she was lovely both times.
I also really like Amy Astley who is the editor-in-chief of Architectural Digest as of May 2016. She was editor of Teen Vogue, which launched in January 2003.
Tell me what you really think about Architectural Digest Magazine?
Helen Bacon New York April 2020– "My prediction for the first Condé Nast title to fold is Architectural Digest. Under the creative direction of Ms. Wintour and her protege Amy Astley a venerable magazine devoted to the design industry has become a strange celebrity-laden version of Hello! Magazine focusing more on famous people and showing projects of dubious aesthetic value at best. The market for high-end architecture and design has expanded in recent years – years of giant economic inequality but very good for business at the top of these fields. Yet somehow AD decided to pivot towards People, Us and other "personality" magazines, abdicating its role as the premier design authority. Is it any wonder every architect and designer now publishes their own books? Who in their right mind would walk away from being the flagship of a major industry except for a team who has misguided ideas about how to run a magazine today? Architectural Digest is a prime illustration of what has gone wrong recently at Condé Nast under Ms. Wintour."
Becca M. Michigan April 2020 "Best coffee table/leisure magazine for art, history, and architecture lovers around. Timeless issues, great for collecting, constantly introduces new ideas and innovations."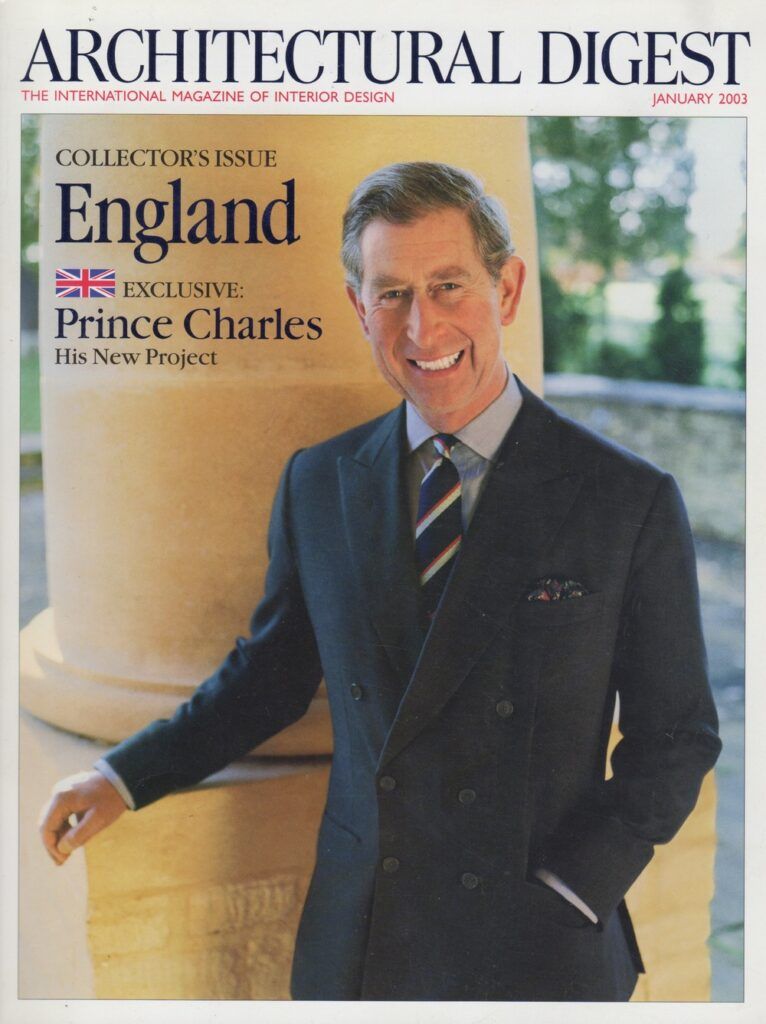 Steven Rappos April 2020 – "No Comment."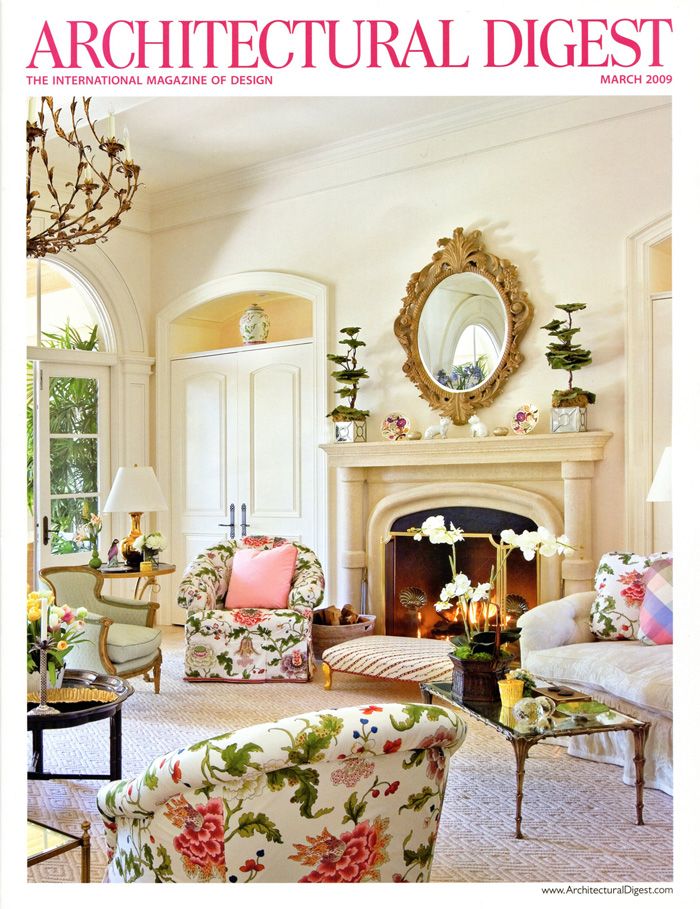 Martin Filler THE NEW YORK REVIEW – April 2020 'In the early 1980s, when I was an editor at Condé Nast's House & Garden magazine, my colleagues and I were perturbed by an idée fixe of the company's legendary editorial director, Alexander Liberman. He kept pressing us to make House & Garden more like Architectural Digest, the Los Angeles-based upstart that, under the editorship of Paige Rense, was fast approaching our once-impregnable circulation figures. He must be going gaga, we thought, as we contemplated the flashy, vulgar interiors in that veritable bible of bad taste, which we called Architectural Disgust.
To cut a long (and very expensive) story short: it didn't work. As a commercial proposition—which was all that mattered to S.I. Newhouse Jr., or "Si," Condé Nast's gnomic board chairman, a true Sphinx without a secret—we could never reverse the conviction among advertisers that AD was the product and we were the competition. "If Si likes Digest so much," I expostulated after one frustrating editorial meeting, "why doesn't he just buy the damn thing?" Which is precisely what he did in 1993, keeping Rense on as editor, and immediately closed House & Garden. Although Newhouse revived that magazine three years later, Rense would brook no opposition, and at a New York dinner soon after bragged, "I killed it once, I'll kill it again." Her malediction came to pass in 2007, when Newhouse terminated that 106-year-old American institution permanently.
Rense—who in 2010 was eased out of her powerful position after four decades as AD's figures sagged and her then-dated formula became the Madame Tussauds of decorating—takes a stroll down memory lane in a gaudy new compendium, Architectural Digest: Autobiography of a Magazine 1920–2010. Given the relentlessly first-person focus of her otherwise rambling and disorganized text, it might be more accurately subtitled Autobiography of a Magazine Editor. But to the extent that AD was always Paige Rense and Paige Rense was always AD, no further distinction need be made.'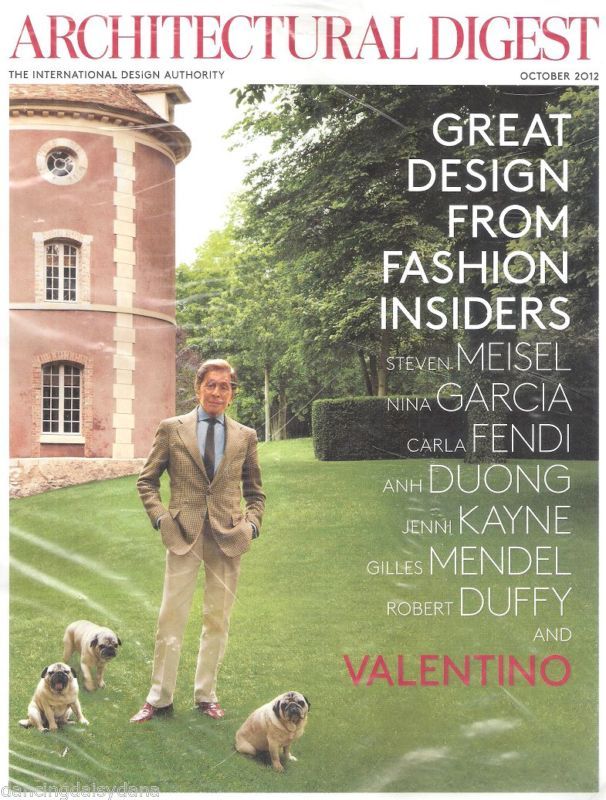 Ally Coulter April 2020 "Of course, I love AD and what it has done for the design community. I loved Paige and I loved Margaret Russell, there was a sophistication and a mastery of design content when these two women were at the helm. It was always my dream as a designer to have my work featured in such a great magazine. Thank you, Margaret Russell, for featuring my design work in this legendary magazine."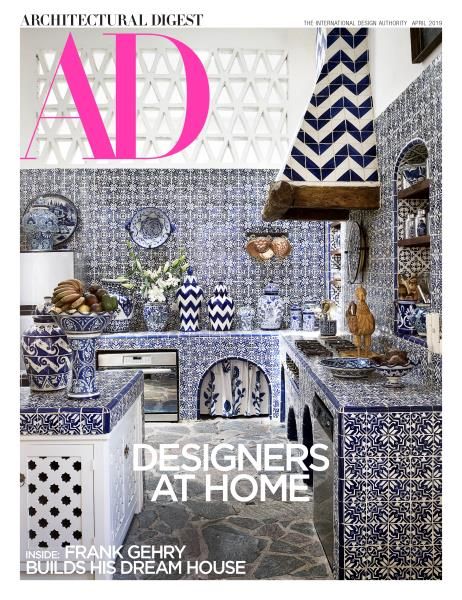 Michael Woods April 2020. "My favorite aspect of AD is the celebrity focuses where you can see not only the homes and details but the inspiration behind their style choices. It's nice to see alternate decorative styles to incorporate into your own home and ways to add pieces you would never think of on your own."
Ariel A April 2020. "I'm an Interior Designer and really enjoyed this American magazine when Margaret Russell was the Editor. I also read a variety of shelter magazines from other countries. I frequently follow AD PRO and appreciate its lifestyle twist."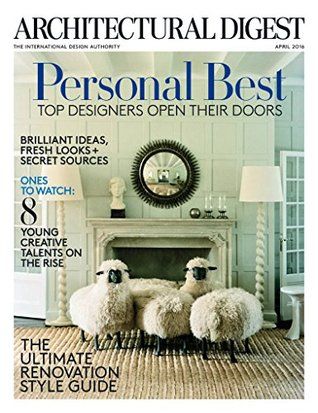 Gail K. April 2020 "I've been a subscriber to Architectural Digest Interior Design Magazine for over 5 years. It is a staple in my house since becoming an interior designer. I've always been impressed with each spread and enjoy the products featured in the magazine. I do with that they advertised / showcased more affordable brands or sustainable products/design materials."
Mario T. April 2020 "I'm not so impressed with the photography lately. I read the articles mostly. I remember when the magazine actually photographed architectural gems and those images seemed to jump off the page. Margaret Russell has a genuine talent for seeking out brilliant photography.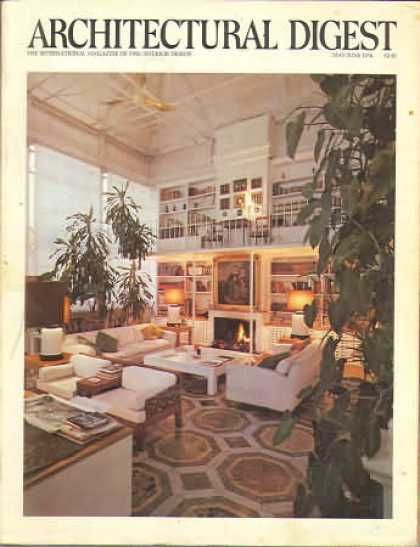 Elaine W. April 2020 "I've been part of the publishing industry for more than a decade. I think of AD magazine and other Conde Nast publications as 'required reading'.
Allison Eden April 2020 "I love ARCHITECTURAL DIGEST" its the only magazine I subscribe to. I consider it the Interior Design Bible. My mother loved the magazine and has all the copies from the 70's and 80's. We read it cover to cover. It was the only magazine I had to have. Inspirational and professional with great photography.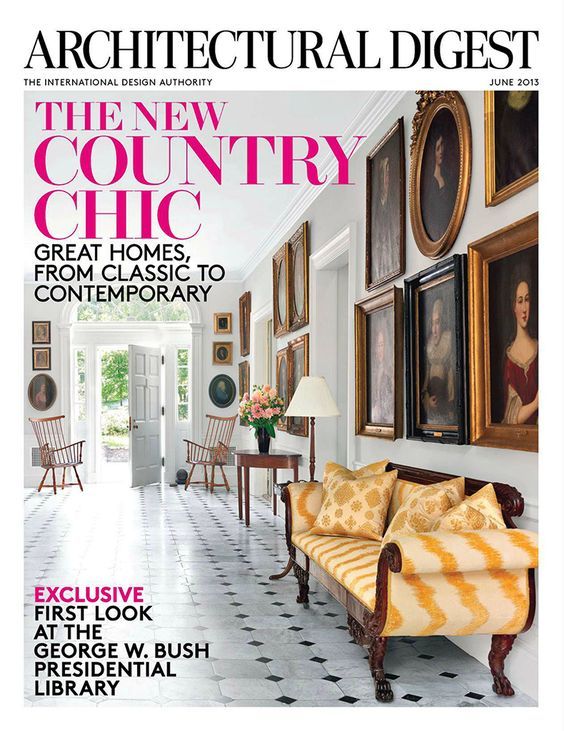 Monica D. April 2020 "Architectural Digest has been around for years and I have always loved it. I don't have the kind of money to hire a decorator nor do I live in a mansion but I still like to look at interior design done right and get ideas I can translate into my home. From paint colors to landscape and patio ideas, floral arrangements, furniture placement, displaying trinkets etc. over the years I have learned a lot from this magazine."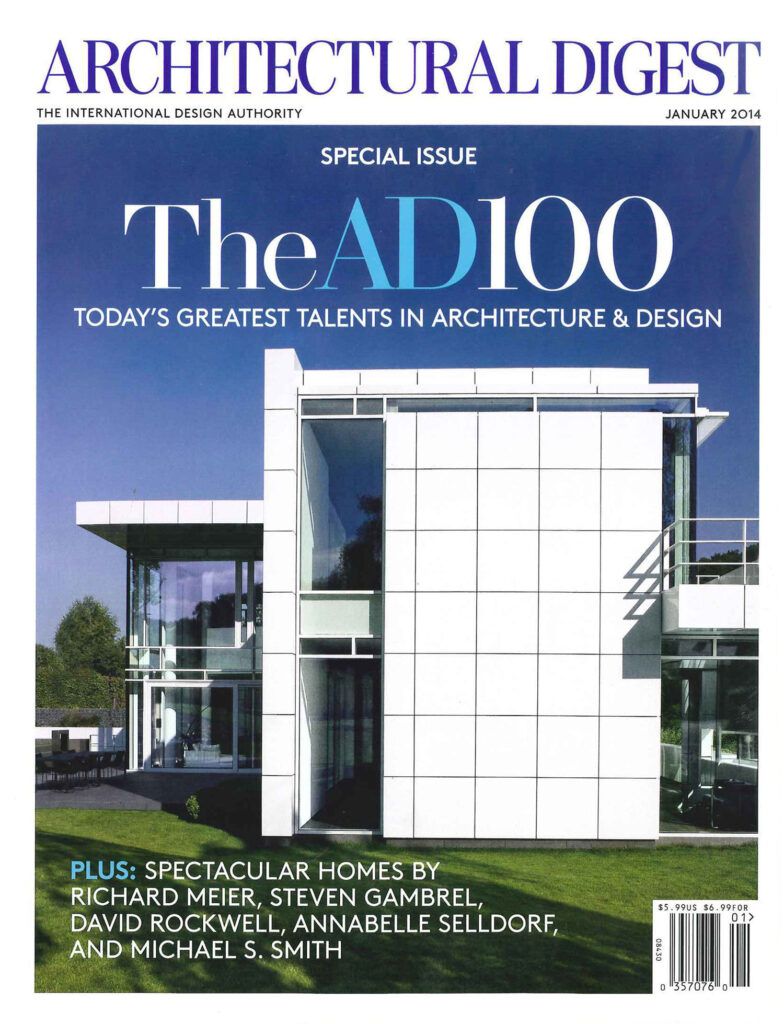 Vidal S. April 2020. This is a magazine without a soul. It seems generic, no innovation, it's boring. AD has so much potential and they used to be the leaders in the pack, but now it just continues to repeat traditional installations and I have a more modern point of view.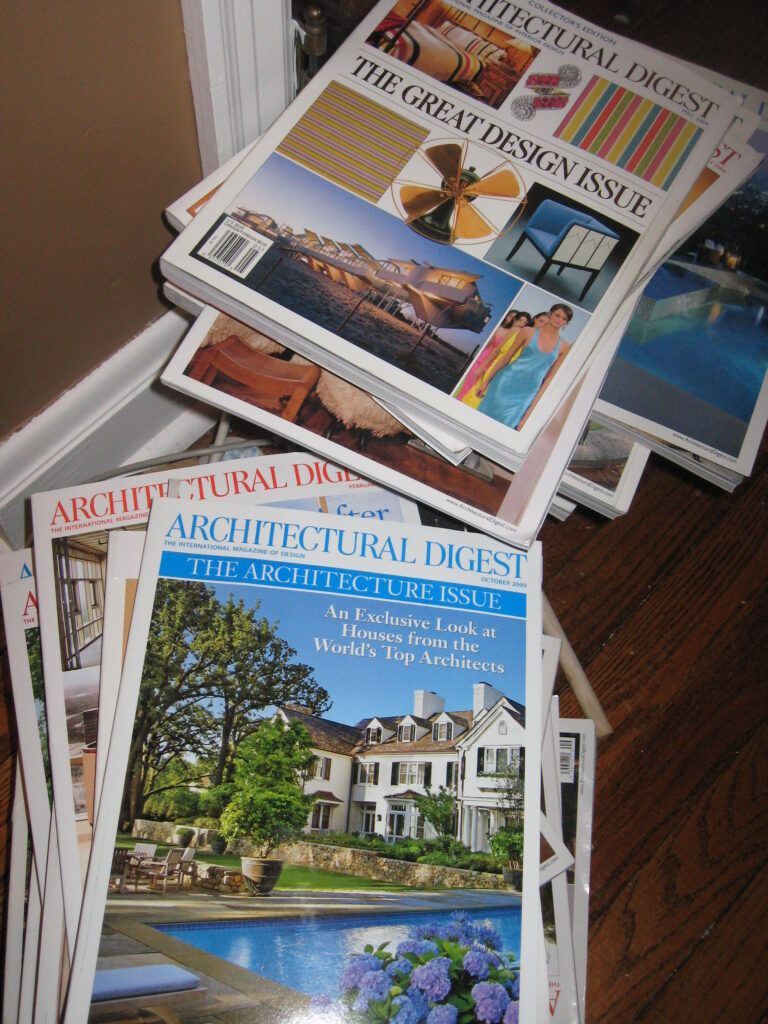 Candace B. April 2020. I've been subscribing to this magazine for more than 30 years. There are issues I've loved and issues that I've tossed out. I admire their consistent high-end theme and I adored Paige Rense when she was editor. She was a pioneer in the publishing world.
Ilene W. April 2020. I like Amy Astley's style and substance as Editor of Architectural Digest. She has a modern approach to a classic topic. I think the publishing business must be difficult now. I hope she can keep this magazine on top.