There are so many things to adore about Frette!
Their luxurious, high-end bed and bath linen.
Their old school production in Monza and Milan, Italy.
Their modern digital strategy and chic Web site which brings glam to the online world.
But most of all I adore how Frette reveres and embraces their clientele.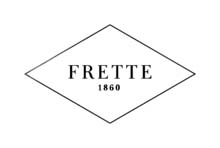 The Frette patron is known to have discerning taste, design confidence and a deep appreciation for quality. For those who live luxury and desire the sensuous texture of fine Egyptian cotton, cashmere blankets, silk throws and luxurious sleepwear, Frette remains legendary for fine fibers and thoroughbred threads.
Since 1860 – before most of you were born, Frette catered to the royals and the estremamente ricco. Almost 160 years later – check my math it's not my passion – Frette operates more than 100 boutiques globally. The phrase 'divine quality' has been attributed to Frette linens from globetrotters on the Orient Express (not the movie) and guests at the Savoy Hotel. It seems the art of good sleep now includes terms such as "thread count," "sateen weave" and "double hemstitch" – well maybe not 'double hemstitch' but you know what I mean – it's all about personal comfort and bespoke style.
Years ago – I was shopping with a friend who wanted a new wallet. We went from department store to boutique to sidewalk vendor in search of the softest leather wallet available. His reason for wanting the softest, smoothest wallet was because he touched and carried it every day. Frette has the same 'soft' philosophy with bed and bath linen- #foreversupple.
I love sharing the stunning product images, gorgeous water color schemes and on point tag lines/phrases that confirm why Frette is unparalleled in it's sector . There is no shame in the Frette game – they produce luxury for the people who live luxuriously.
"Frette provides bespoke services to a prominent client list. With a heritage defined by craftsmanship and an outlook rooted in innovation, Frette will continue to dress the world's most remarkable beds for generations to come." – Ricca Signora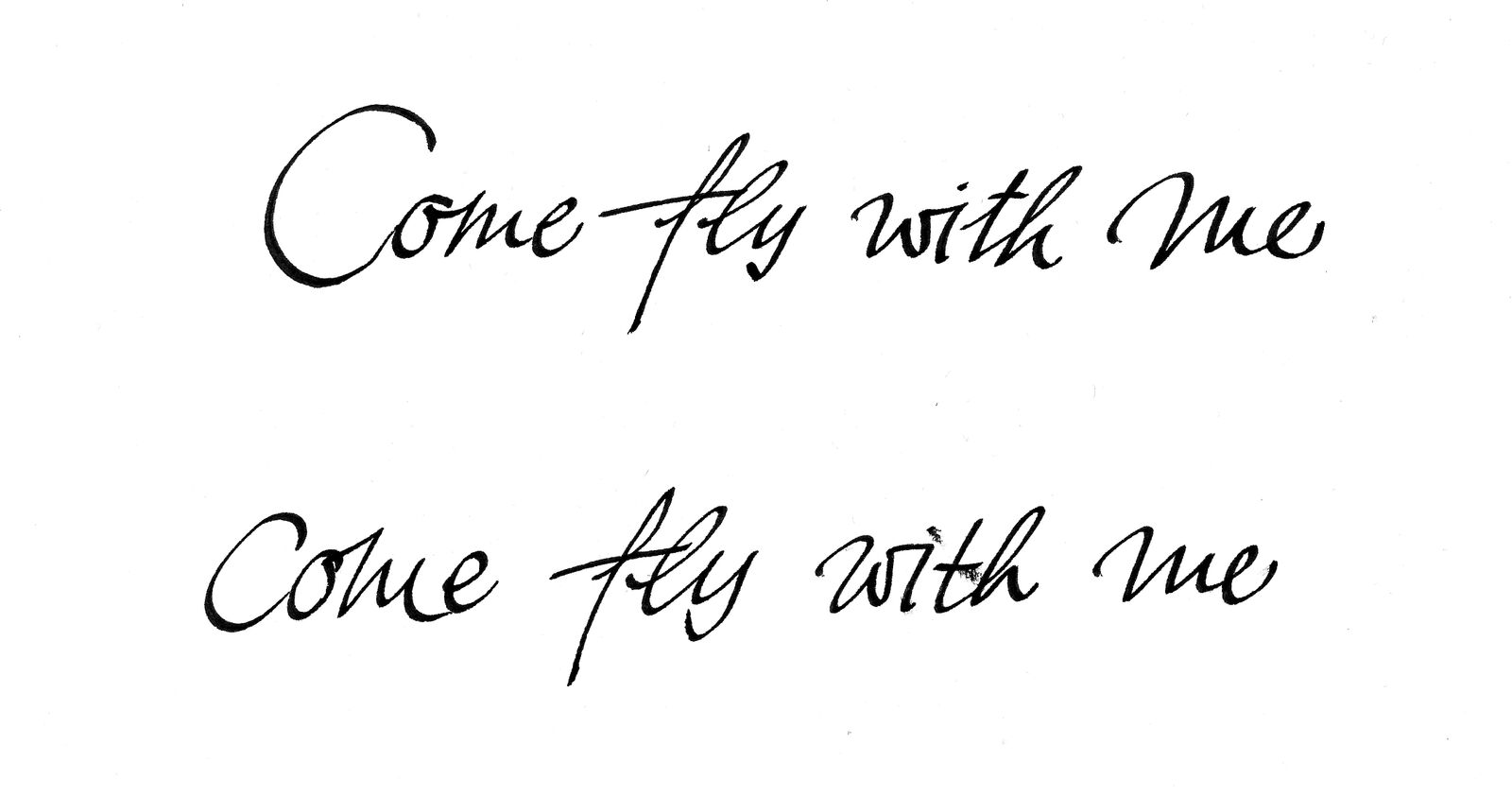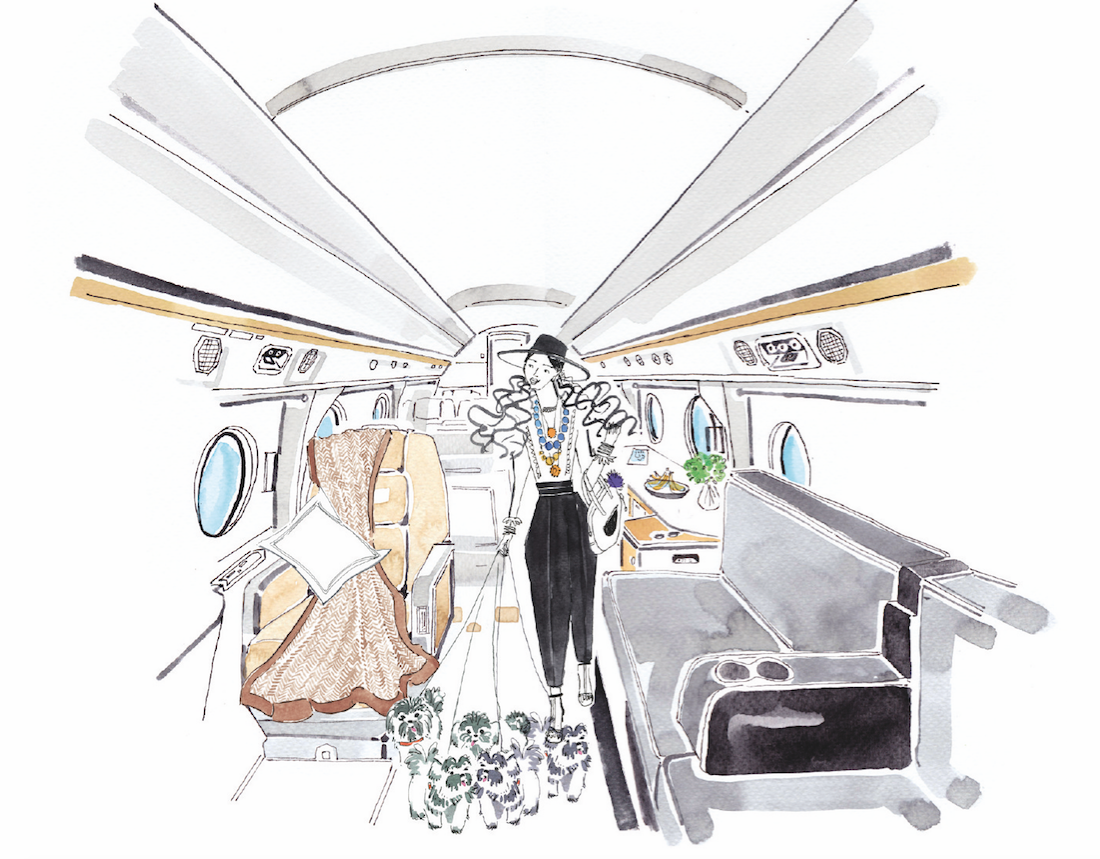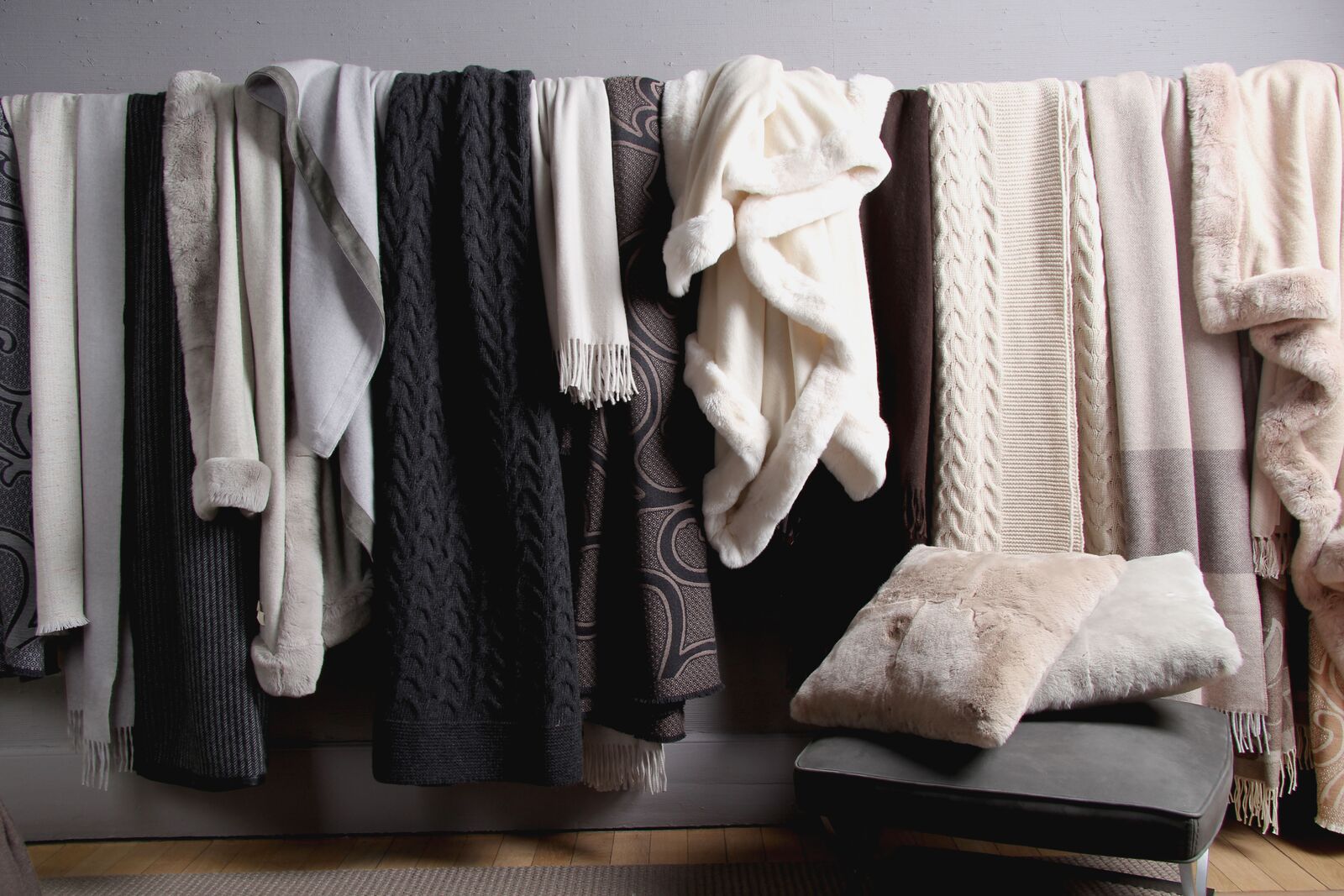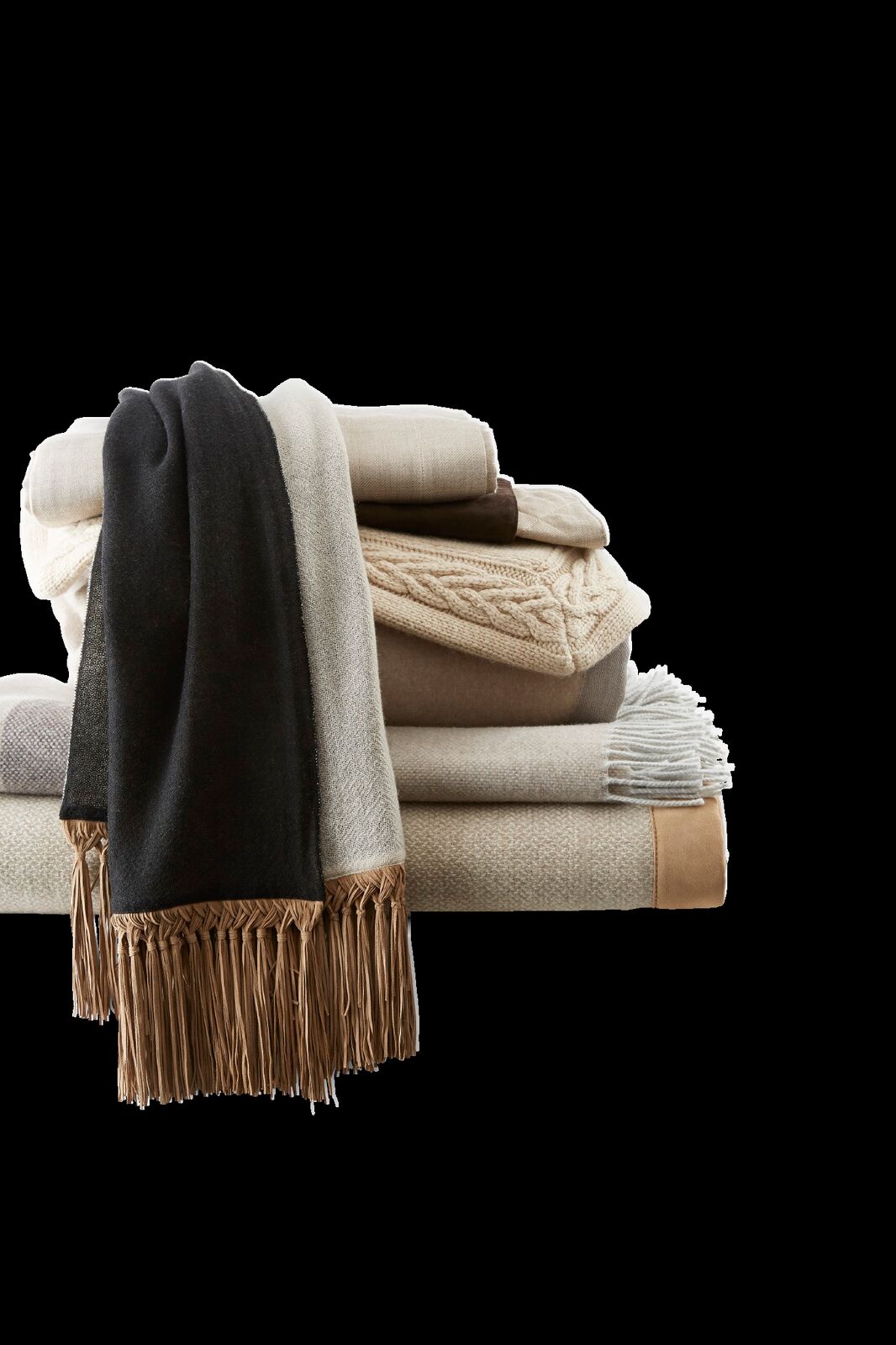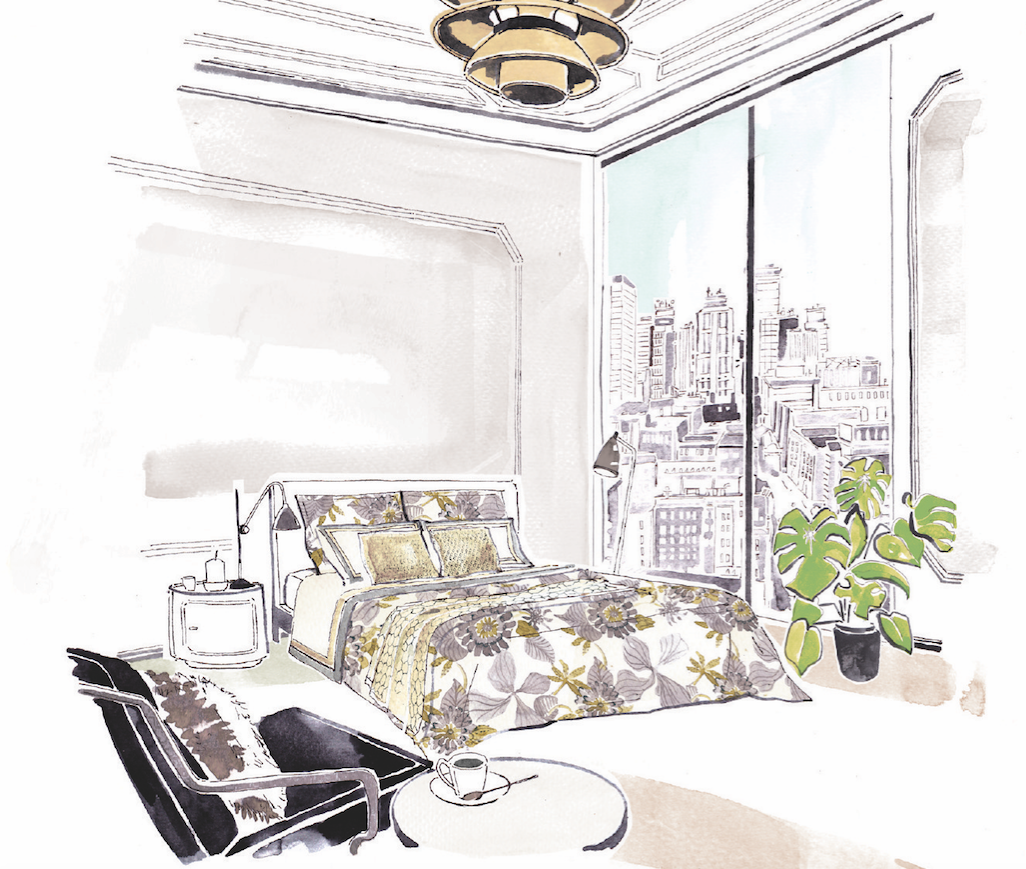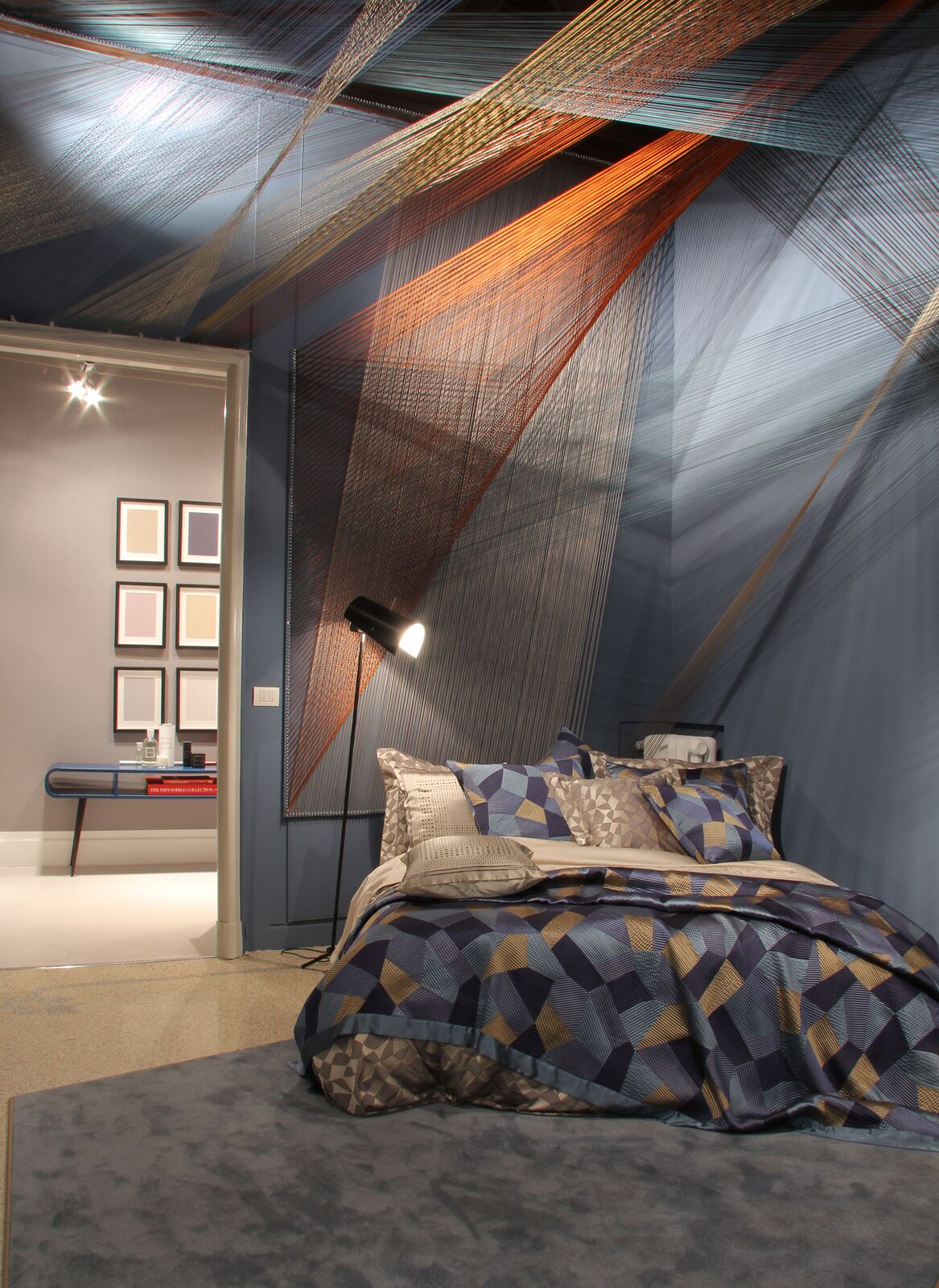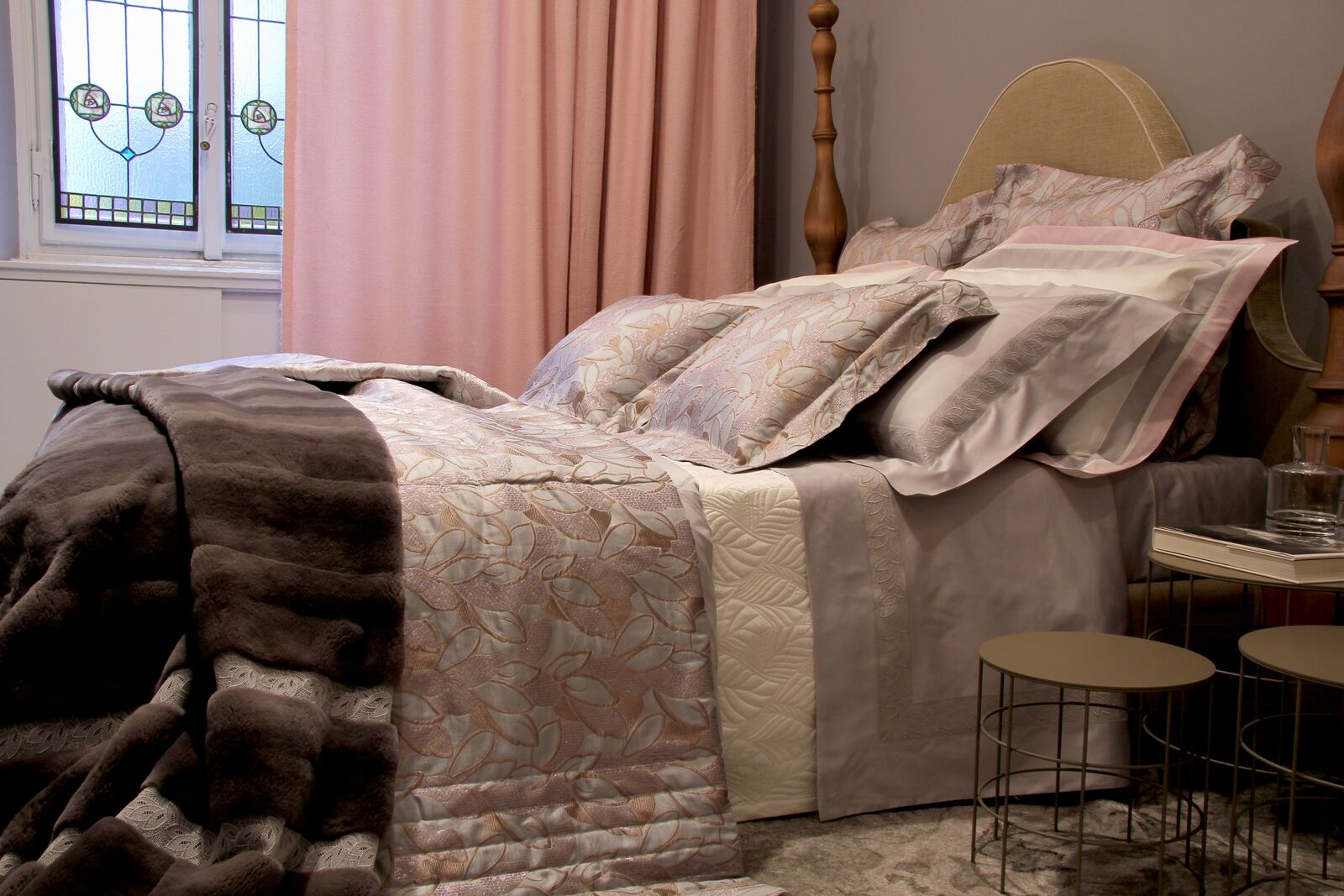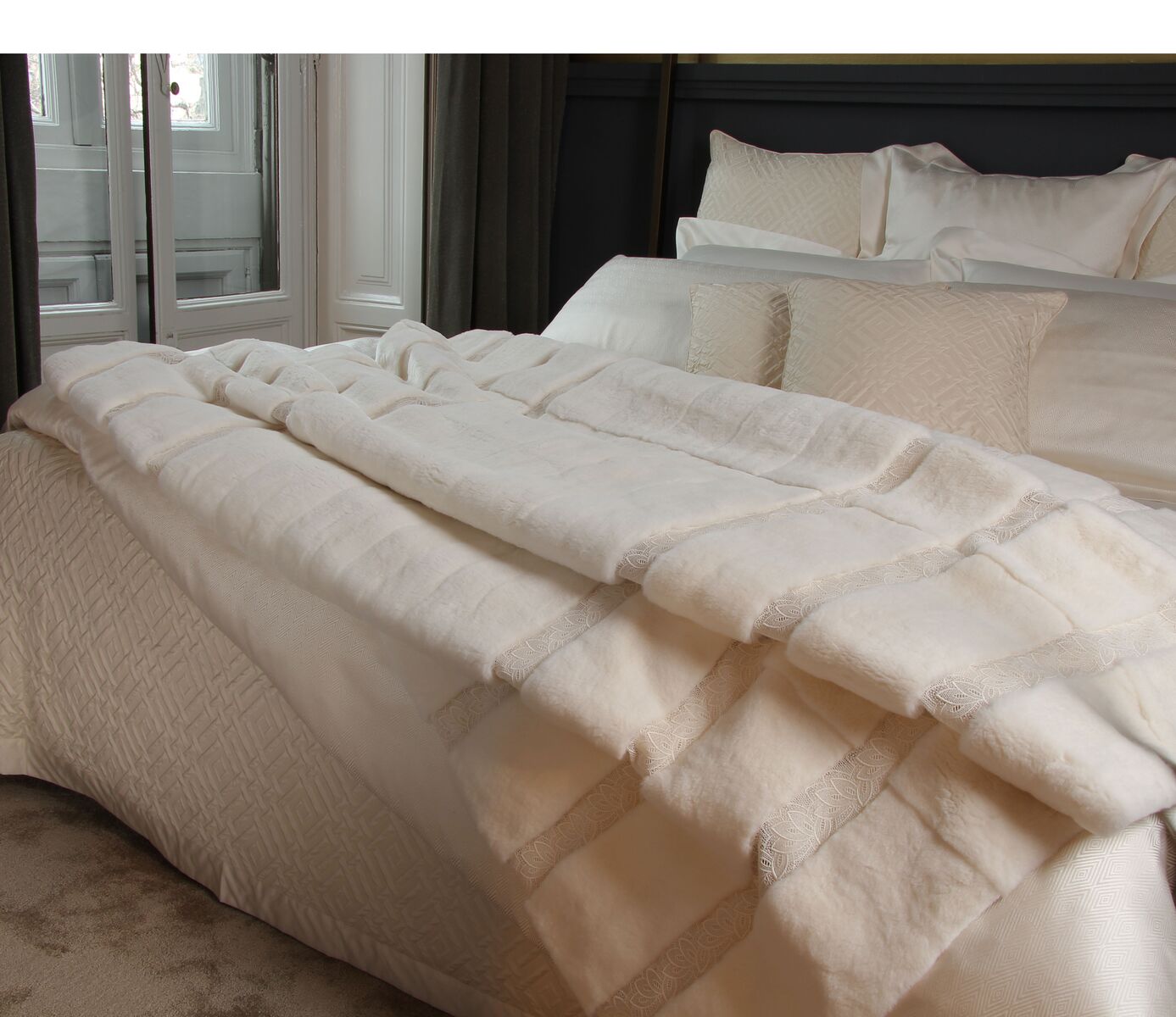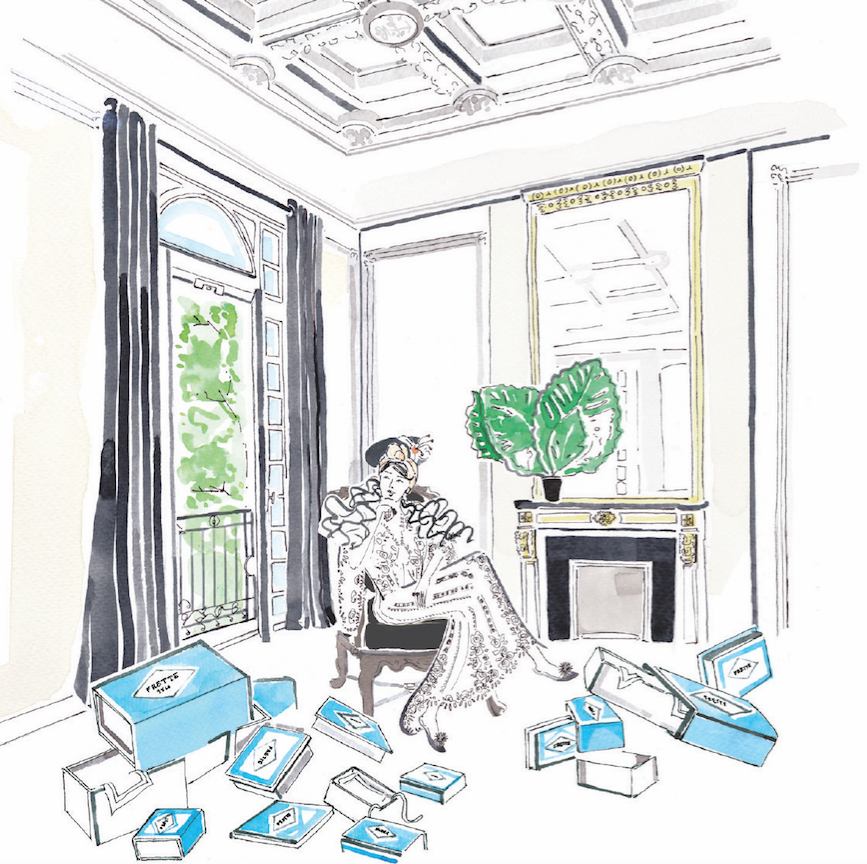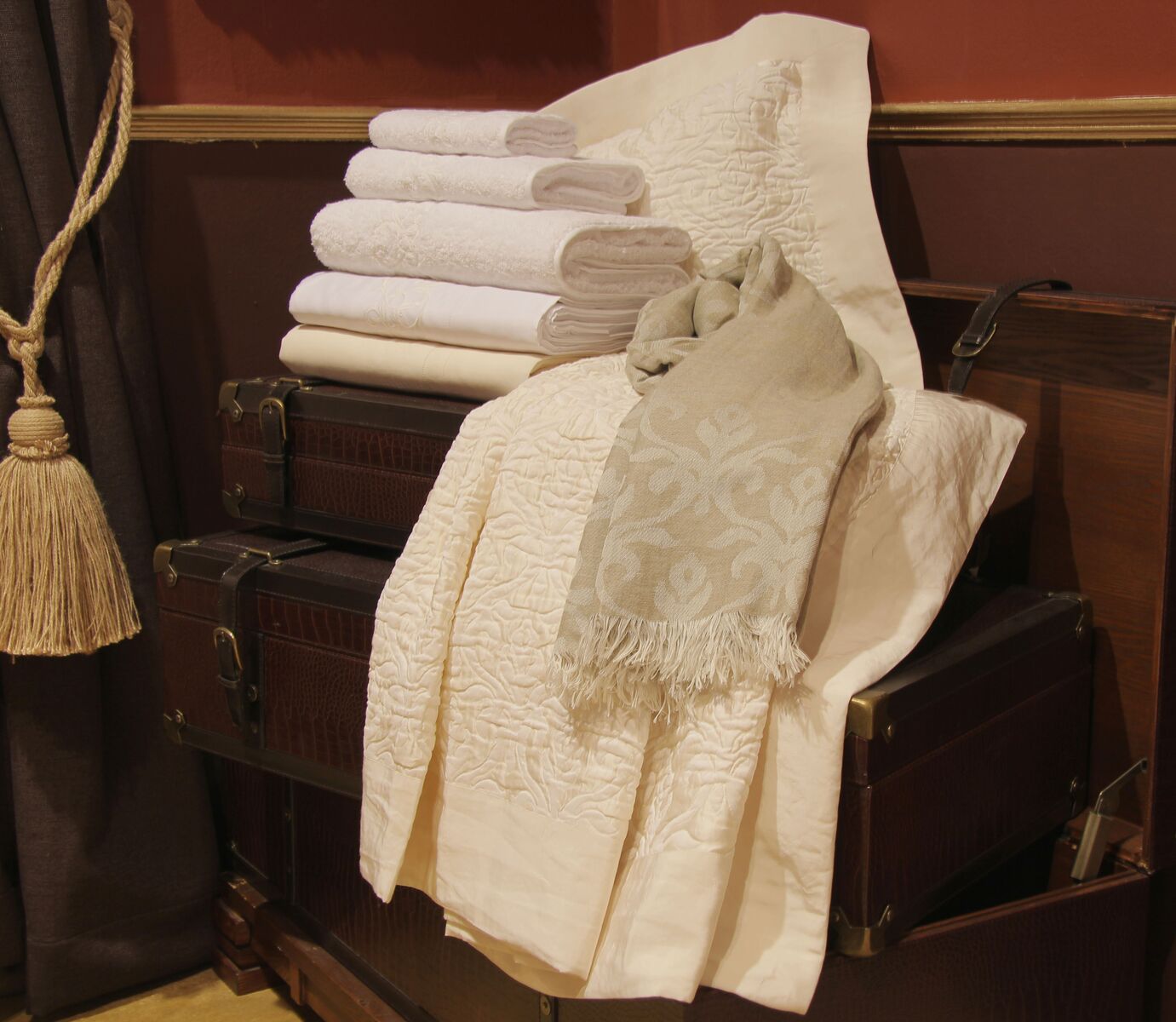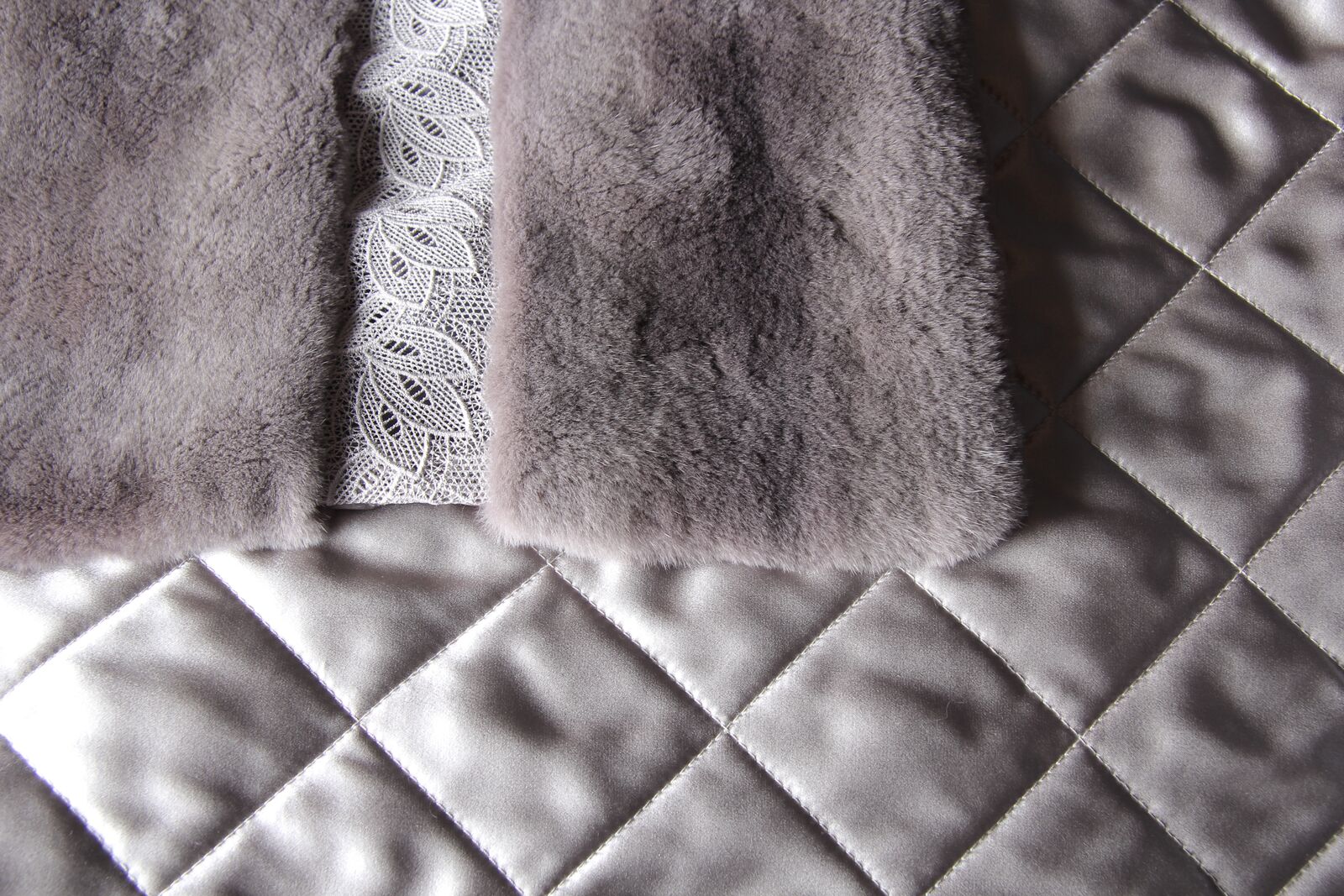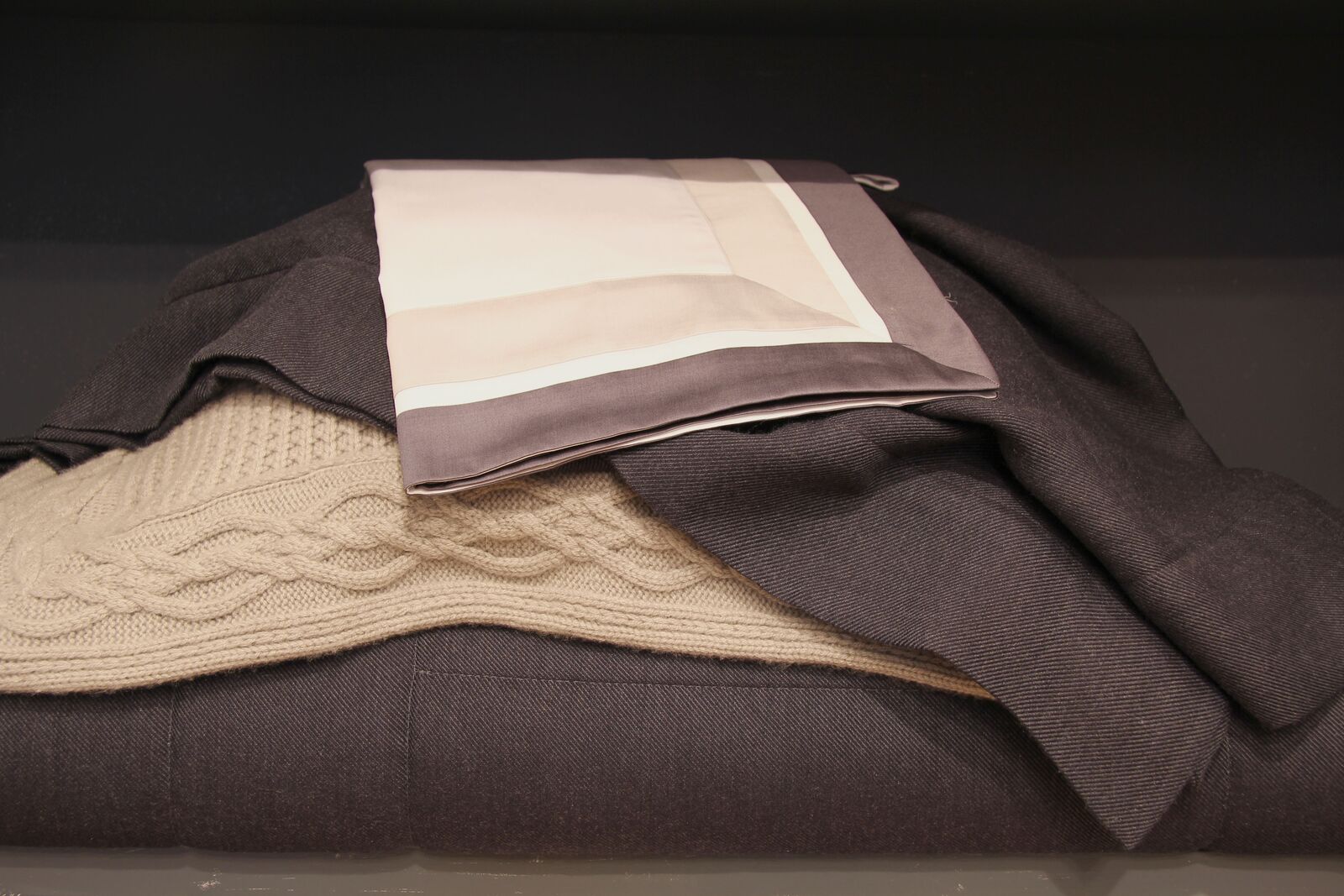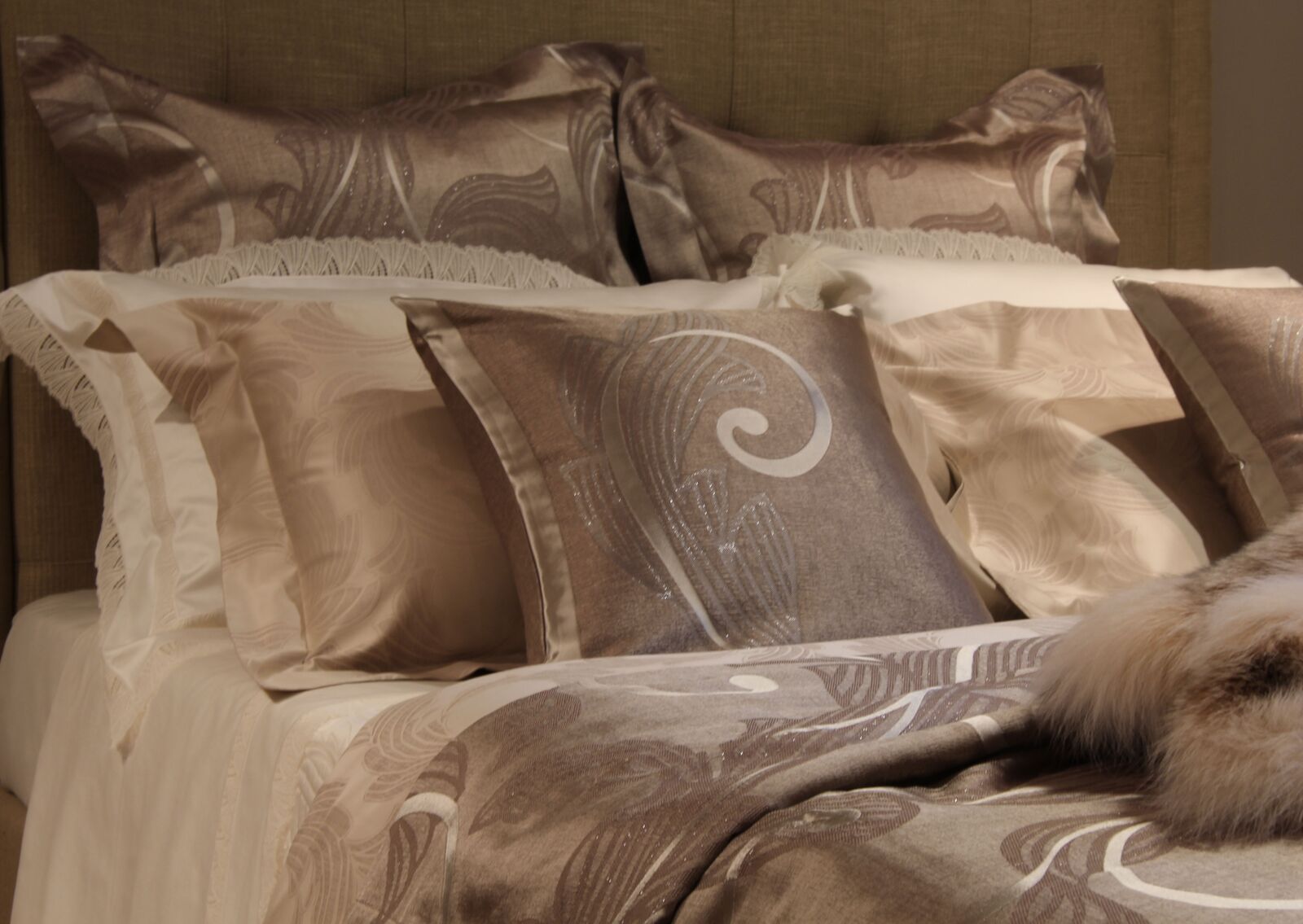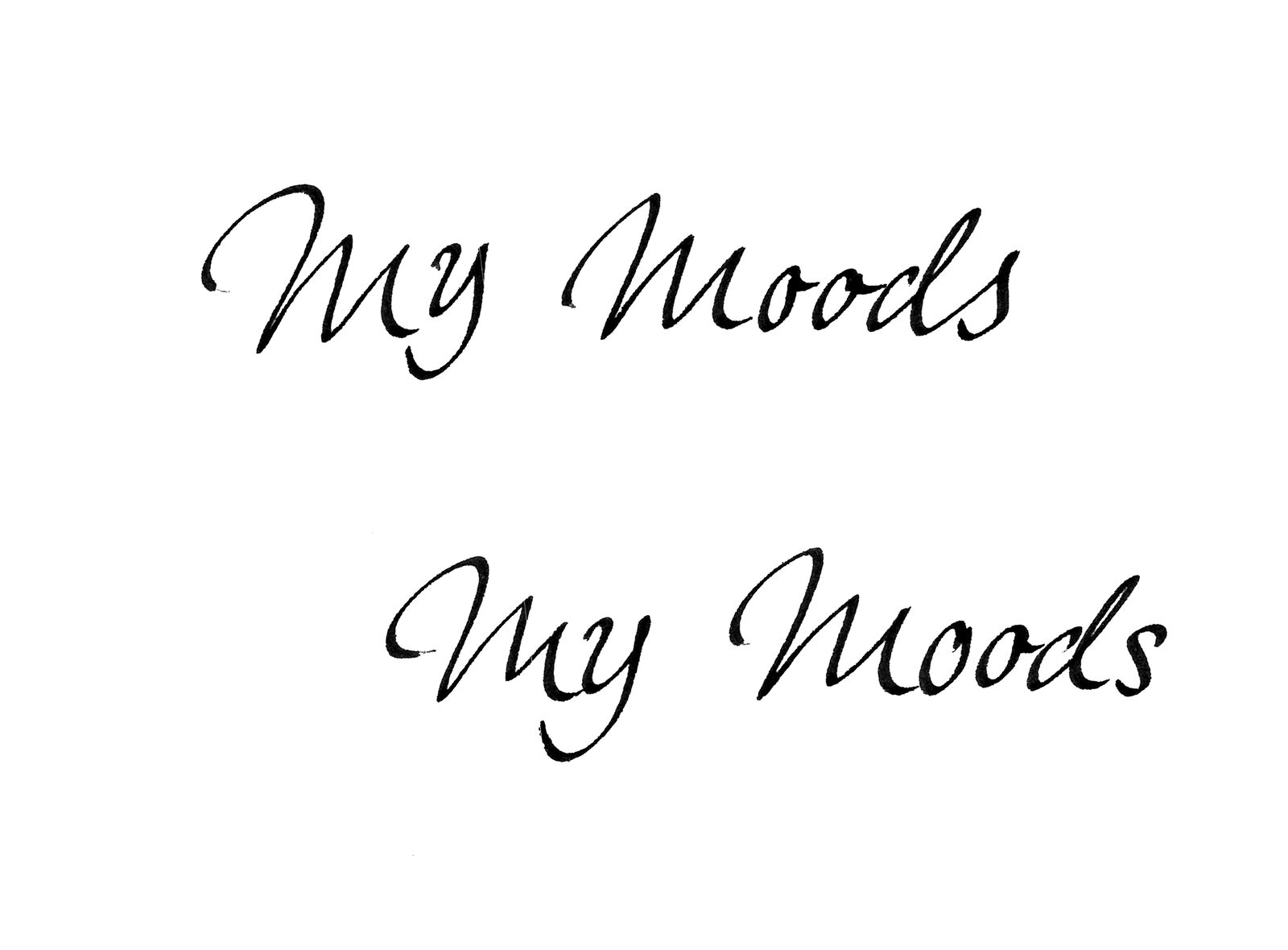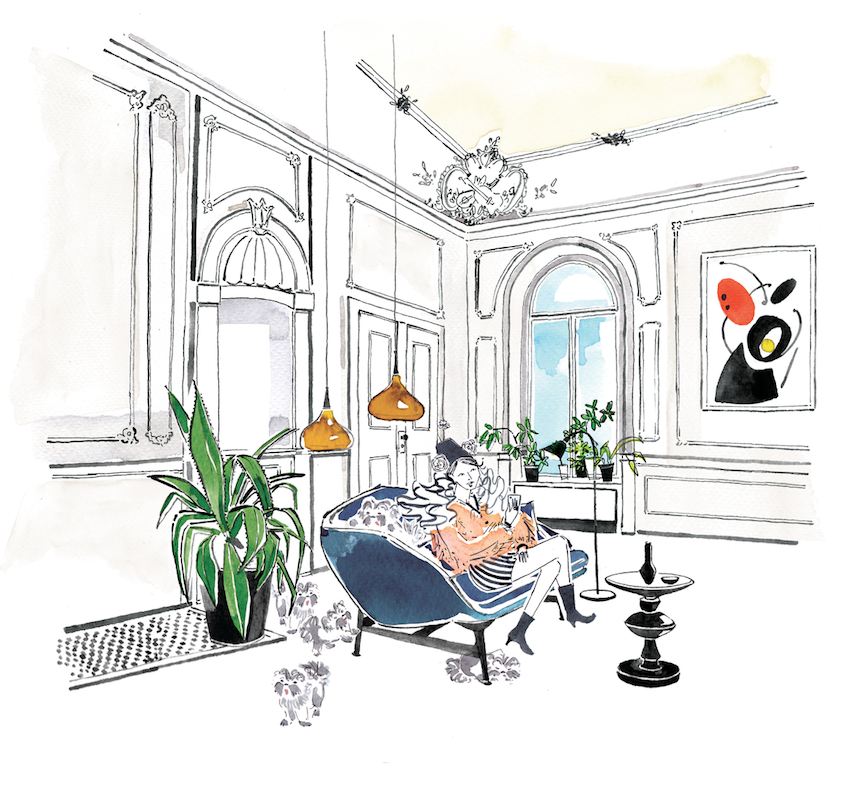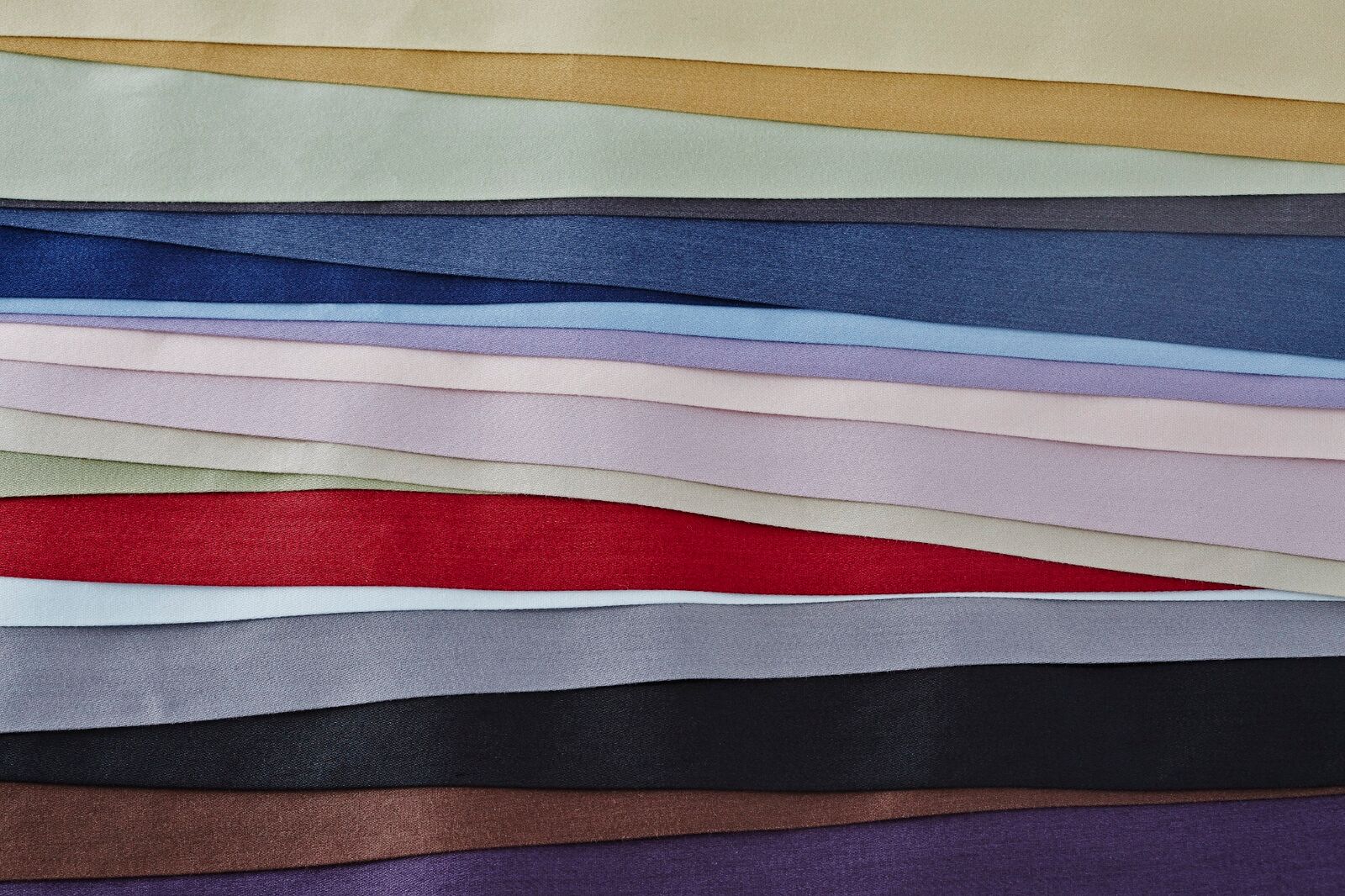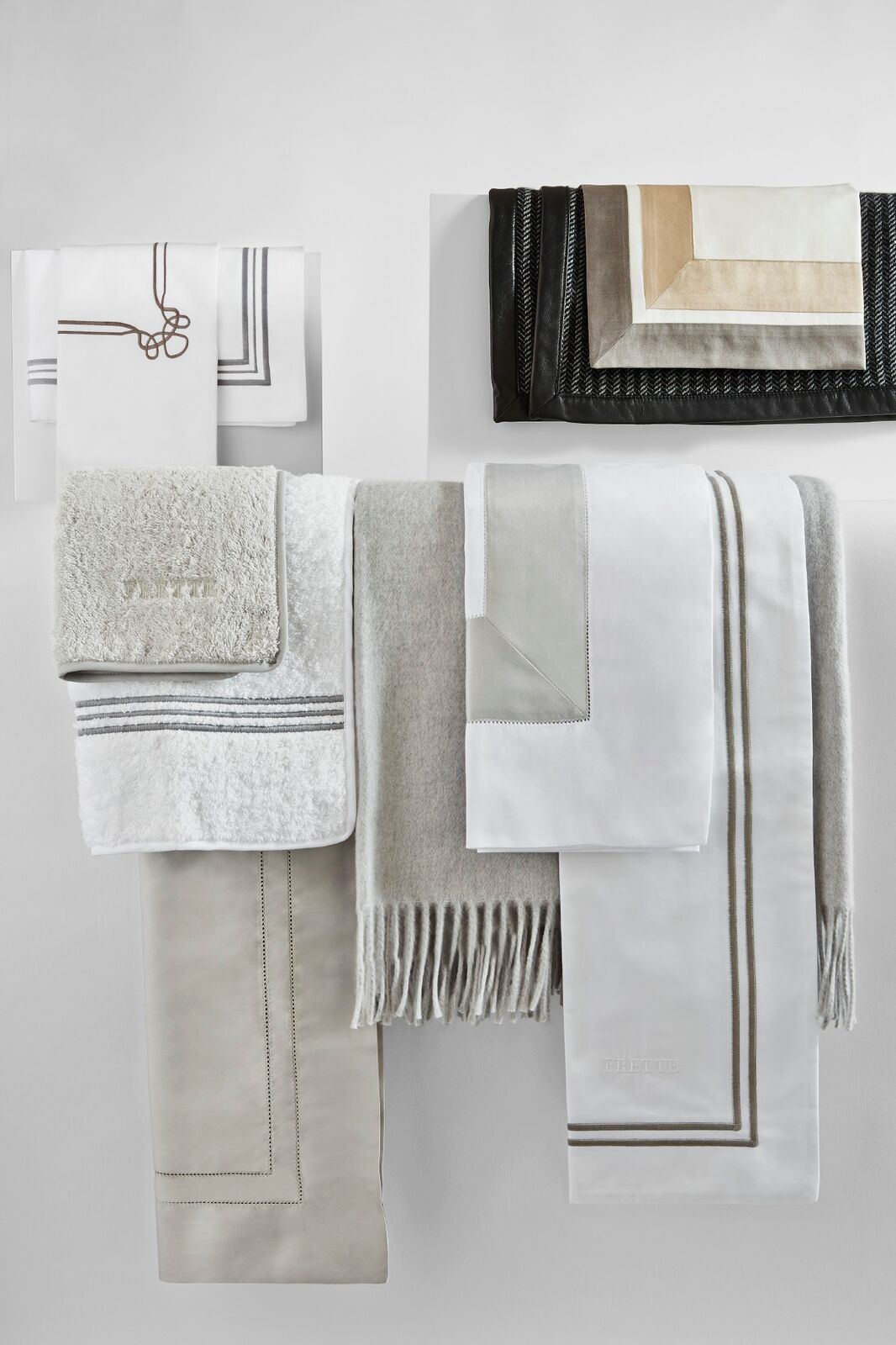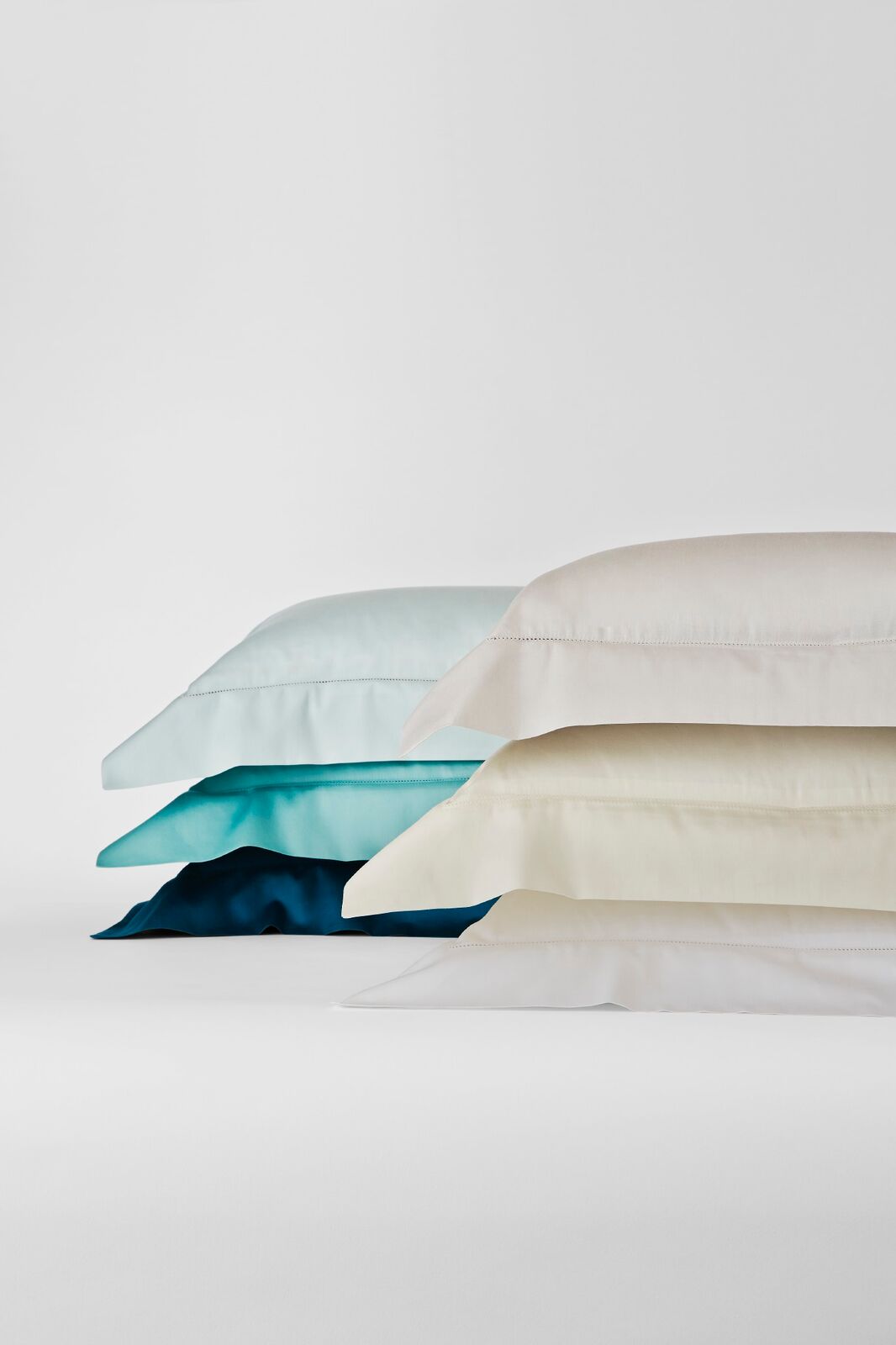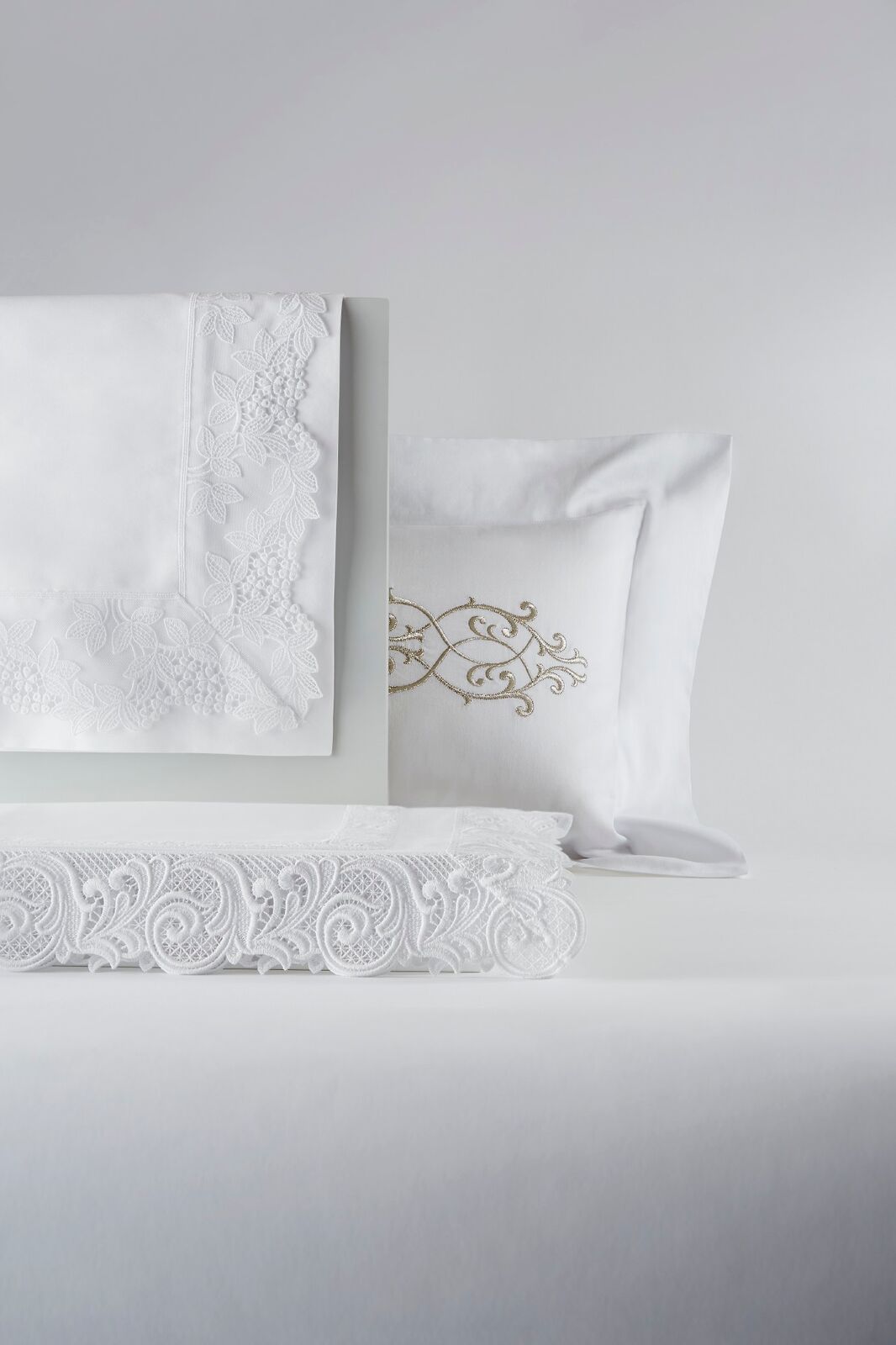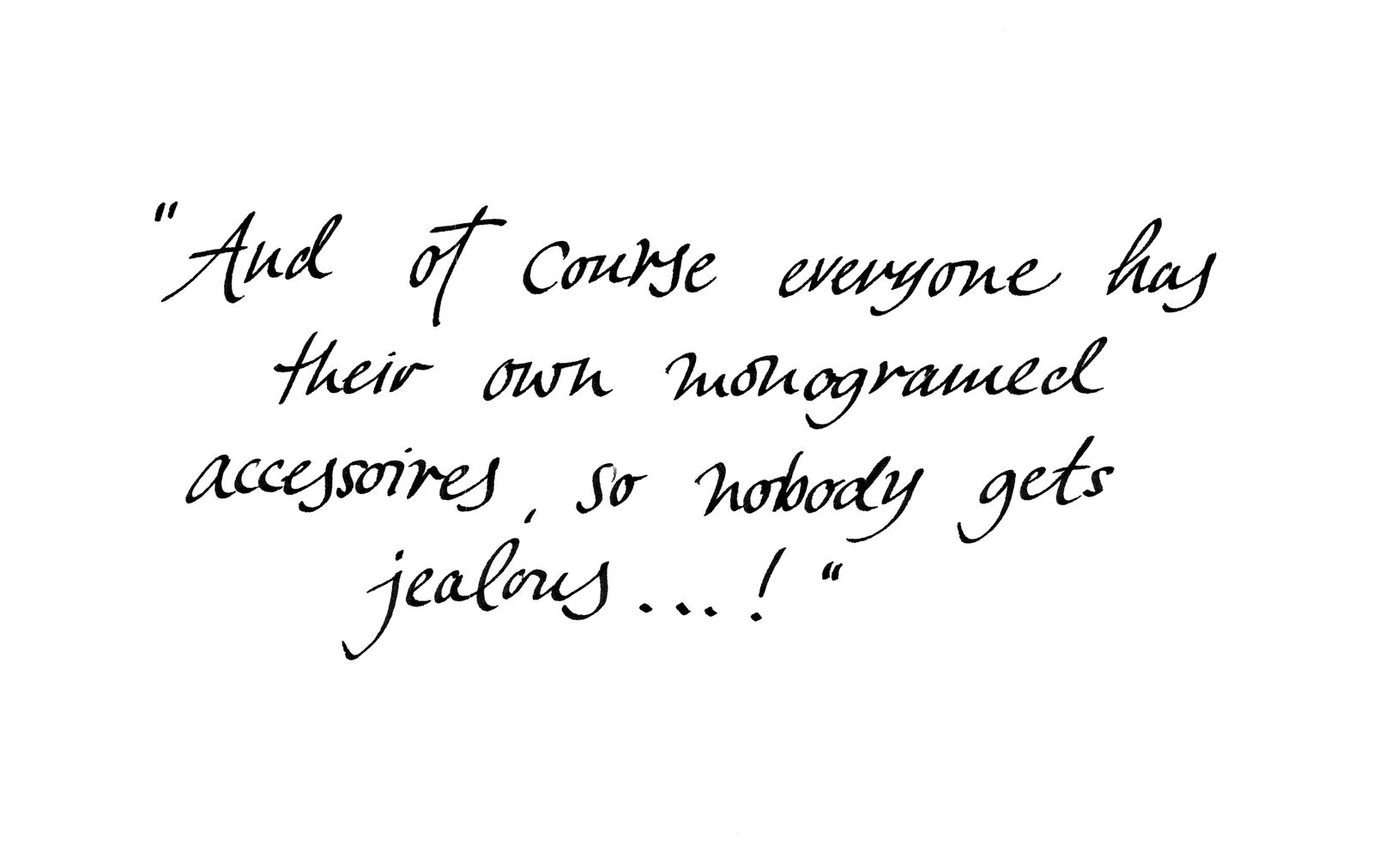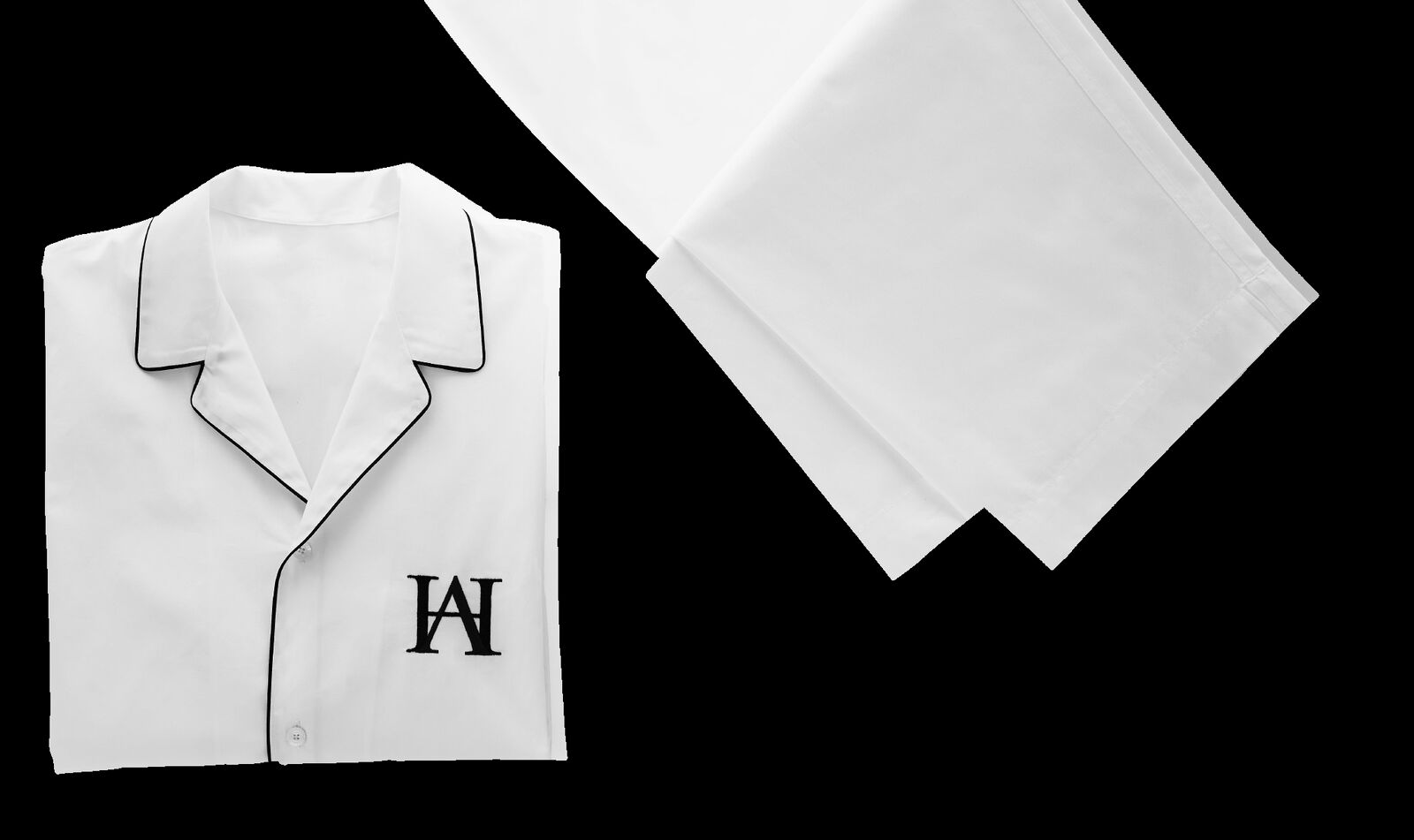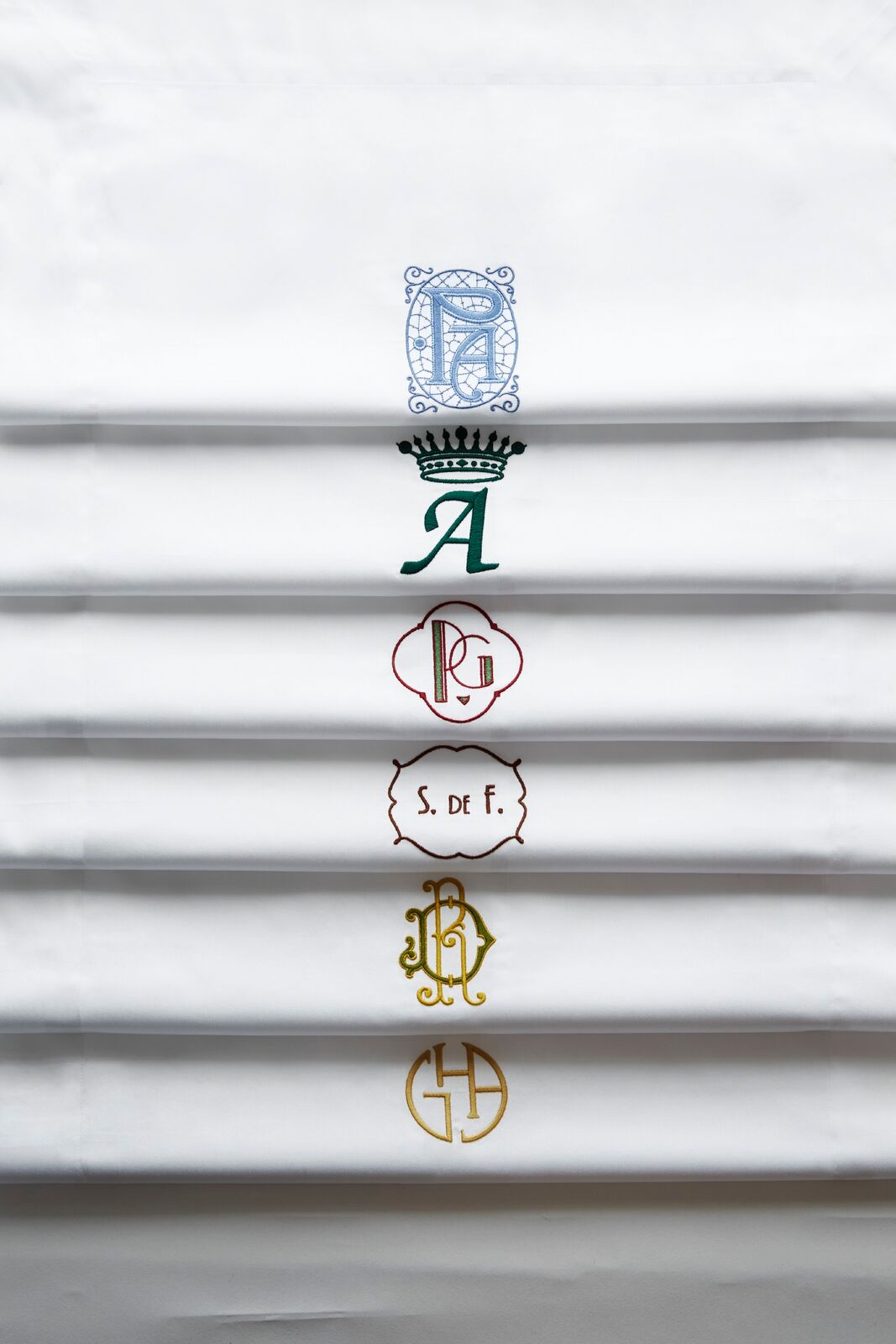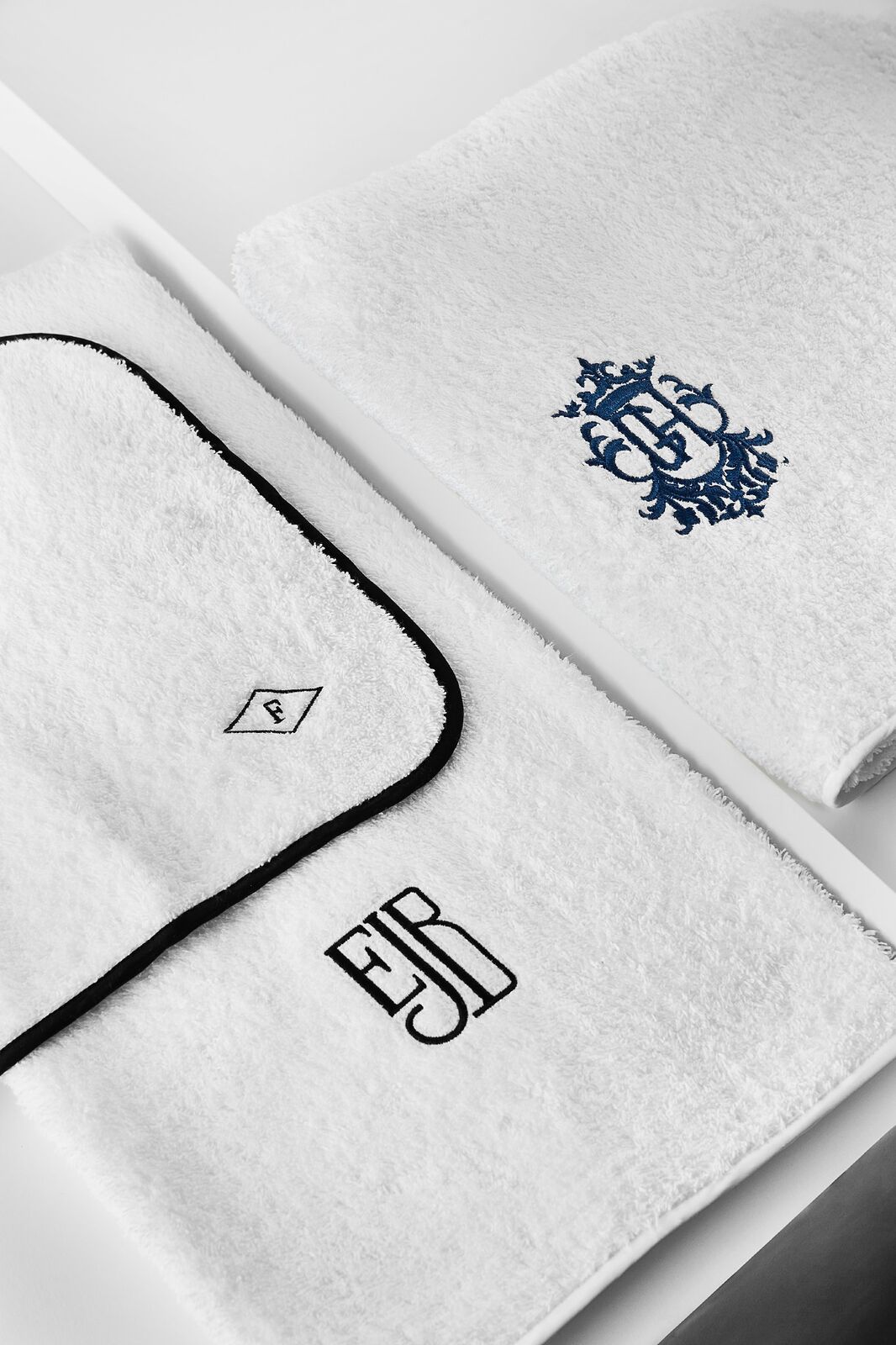 The Frette Boutique at 799 Madison Avenue has a friendly, well-versed team of professionals who stay connected to design trade professional and the end-user or luxury sleeper. The MadAve location has established itself as an extension to the bustling design community, often hosting parties and book signings for Design icons or creating installations at charitable events for worthy entities like DIFFA and HOLIDAY HOUSE. The 3 level showroom has clothing, extensive bed and bath linen collections, candles, pillows, throws, comforters and a fabulous bespoke and monogram department along with so much more. Interior designers and architects are invited to apply to The Diamond Network, a select group of the most influential design professionals. All qualified members will receive designer pricing, seasonal first looks, invitations to host in-store events at a Frette store and other design industry opportunities. The Diamond Network is also privy to the Holiday Gift Packages – ho, ho, ho !