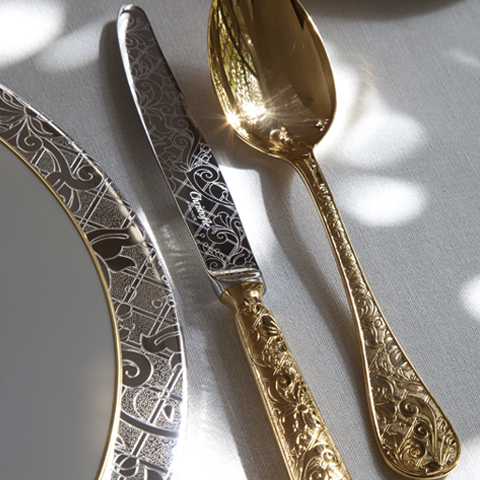 Christofle is a manufacturer of fine silver flatware and home accessories based in France. It was founded in 1830 when jeweler Charles Christofle assumed management of a jewelry workshop belonging to his wife's family. Among Christofle's product lines are silver picture frames, crystal vases and glassware, porcelain dinnerware, and silver jewelry and holloware.
Artists and designers such as the Parisian silversmith Antoine Perrin, Man Ray, Jean Cocteau, Gio Ponti, Andrée Putman, Martin Szekely and Marcel Wanders are among those whose creations have been made by Christofle.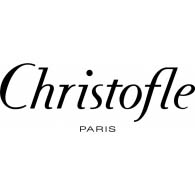 I was reintroduced to the luxury brand when I used their intricately etched Marcel Wanders silverware for my tabletop design at Lenox Hill this past April. Roberto Reino the handsome Italian that oversees the New York CHRISTOFLE boutiques suggested I gather some of my favorite 'creatives' for a small dinner in the company's chic West Village storefront.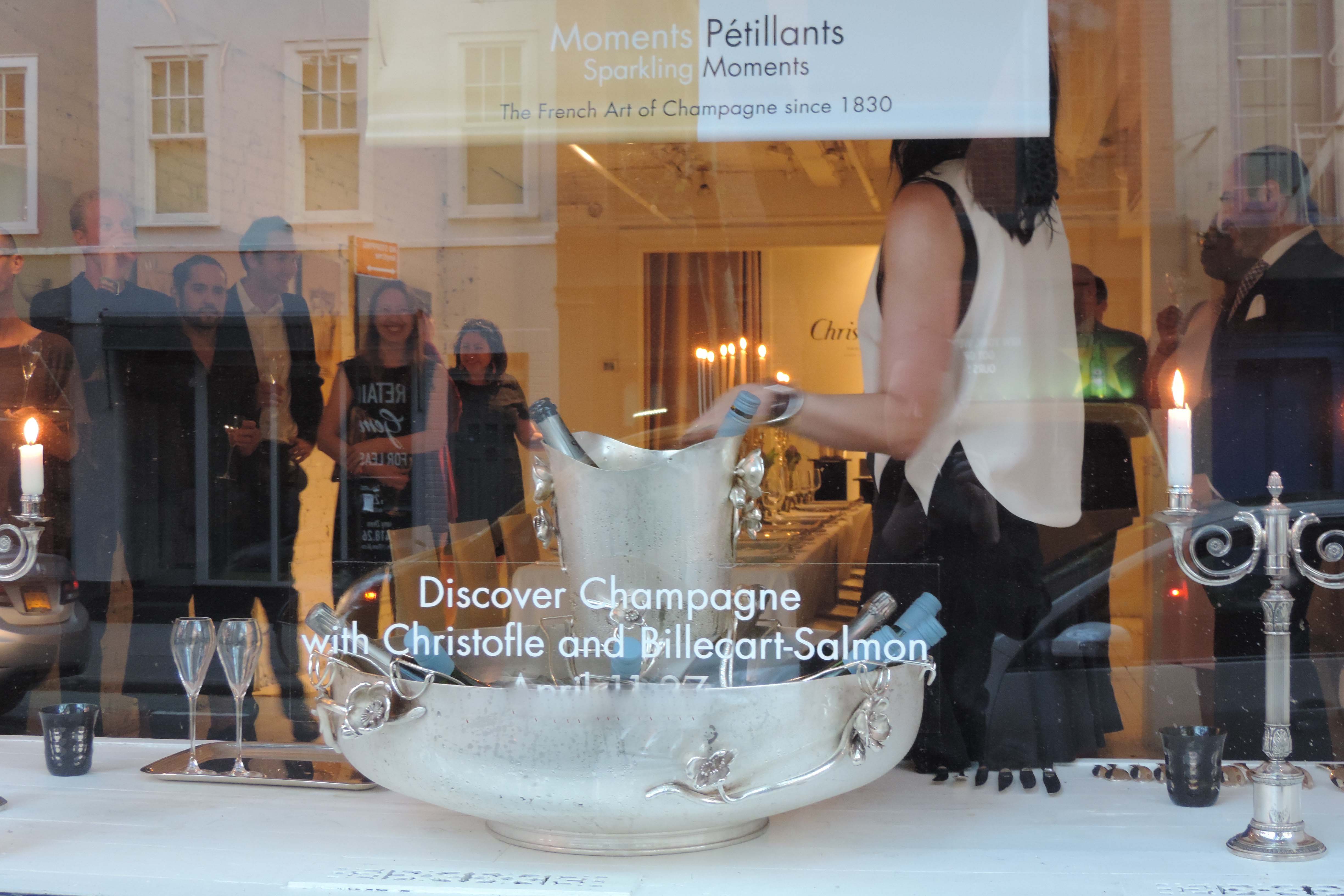 The Art of the Table by CHRISTOFLE showcased the exquisite home accessories made by the legendary silver company. We toasted with crystal tulip Champagne glasses, then sipped from classic wine goblets while eating with beautifully etched sterling silver. There were 3 courses: we began with Arugula – preserved lemon – strawberries – barrel aged balsamic 25 years – the main course was Chicken breast – rainbow Swiss chard and carrots – tarragon – brown chicken jus – dessert was Exotic Mousse – Mango and red fruit mousse on coconut dacquoise biscuit with mango glaze.
The notable guests were asked to change places before each course. Kin to a sophisticated version of musical chairs, except the high energy jazz tunes kept buzzing in the background. This made for some lively conversation as the dinner continued and the roar from our cozy group could be heard by passers-by on Bleecker Street in the West Village of Manhattan. People outside were snapping photos of our lively dinner soirée while they gazed wide-eyed through the big storefront windows. Le dîner was a success.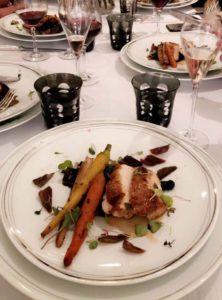 Today the celebrated French silver company is one of the most sought-after luxury brands in the US, and Christofle's expansion and modern design philosophy have been covered in the press from coast to coast. Thank you CHRISTOFLE and Roberto Reino, my Art of the Table dinner party was legendary.