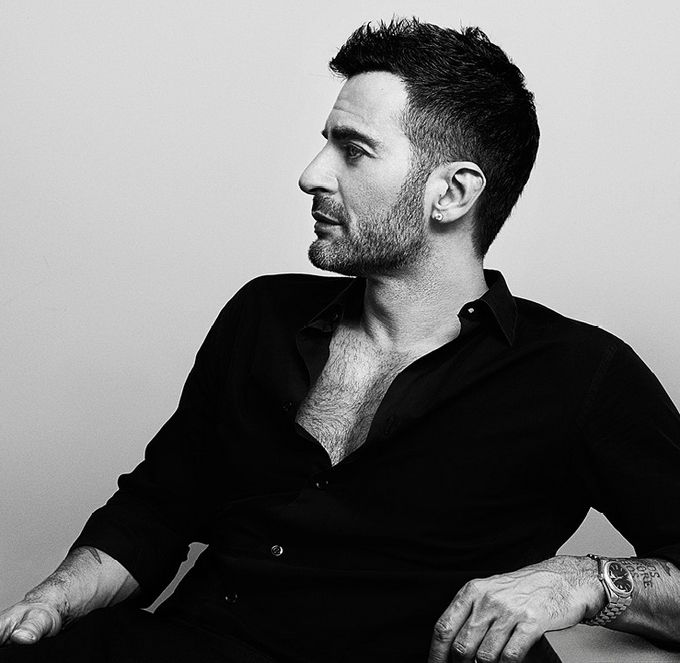 Double snap in a circle . . . The iconic New York-based fashion designer Marc Jacobs just snapped up one of Frank Lloyd Wright's last homes, built in the exclusive coastal neighborhood of Manursing in Rye, New York.
The handsome New York City native just paid $9.17 million to buy the former home of Maximilian E. Hoffman—a wartime immigrant who brought European sports cars to America. The fashion designer had been searching for a cool piece of property on the outskirts of NYC which he plans to use as a weekend retreat from his busy day gig. His real estate agent and Rye resident, Laura DeVita whispered the details to KThe Wall Street Journal.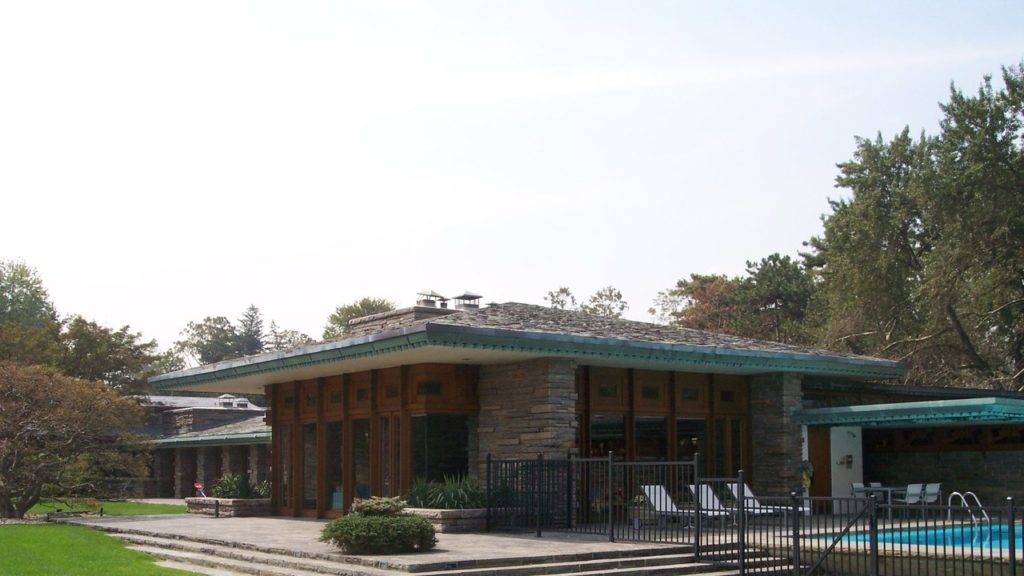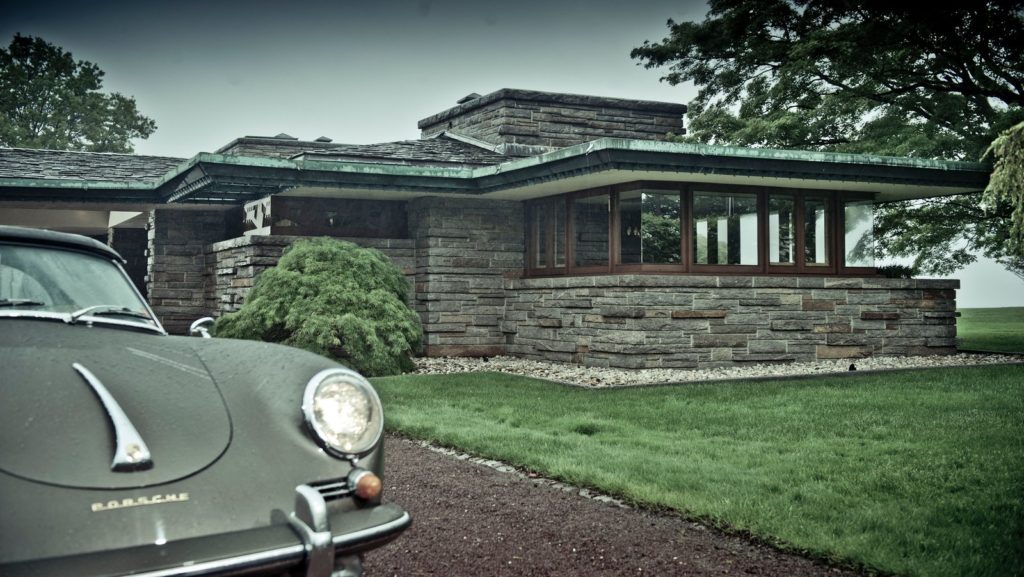 Designed by Frank Lloyd Wright in 1955, the Max Hoffman House was one of the famed architect's last works before he died in 1959. The five-bedroom, 6-bath home measures over 5,700 square feet, and it sits on 1.97 acres, with waterfront views over Long Island Sound. It nestles on the northern end of Manursing Island, in a private community with its own beach and marina.
Hoffman commissioned the home after Lloyd Wright designed the Hoffman Auto Showroom Jaguar Dealership at 430 Park Avenue in New York City. The showroom was demolished quickly and quietly in 2013 despite protests from the Historic District Council. Manursing is just 24 miles from New York City, where Jacobs and his model, husband Char Defrancesco, live and work.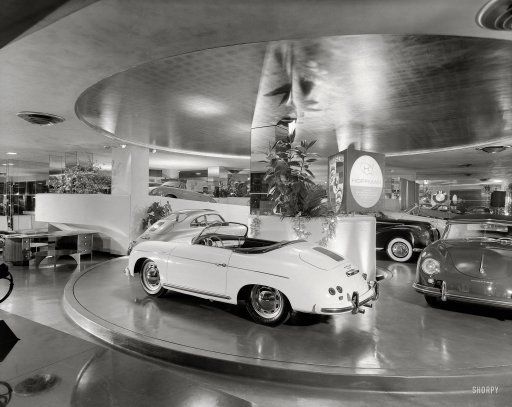 Marc Jacobs Just Married Char Defrancesco in a Star-Studded New York Wedding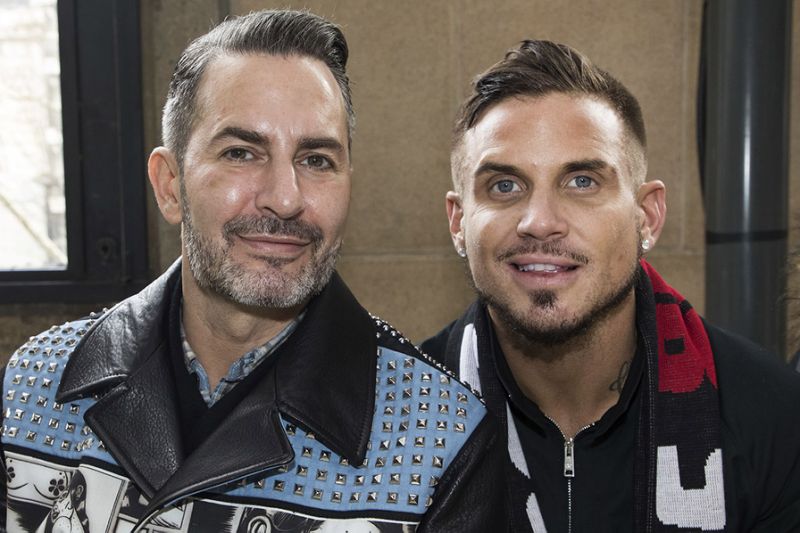 The charming couple got hitched earlier this month in a star-studded wedding which attracted fashion, celebrity and society diplomats including Bette Midler, Alec Wec, Kate Moss and lookalike daughter Lila, Susanne Bartsch, Hunter Abrams, Hamish Bowles, Bella and Gigi Hadid, Naomi Campbell, Peter Marino, Lil' Kim, Sandra Bernhard and Emily Ratajkowski. And that was just the beginning . . .
The whole affair was blasted on every social/society page from New York to Paris and Milan. The evening was full of thoughtful gestures, like a heartwarming montage of the pair's personal home videos as well as collectible party-favor hoodies. The couple exchanged vows at a ceremony somewhere in New York City, but the scene at their reception was like no other. One stylish entrance after another – it was red carpet madness – New York style.
Jacobs and Defrancesco looked hot and stylish as they posed for photos outside their reception venue and NYC landmark, The Grill in New York.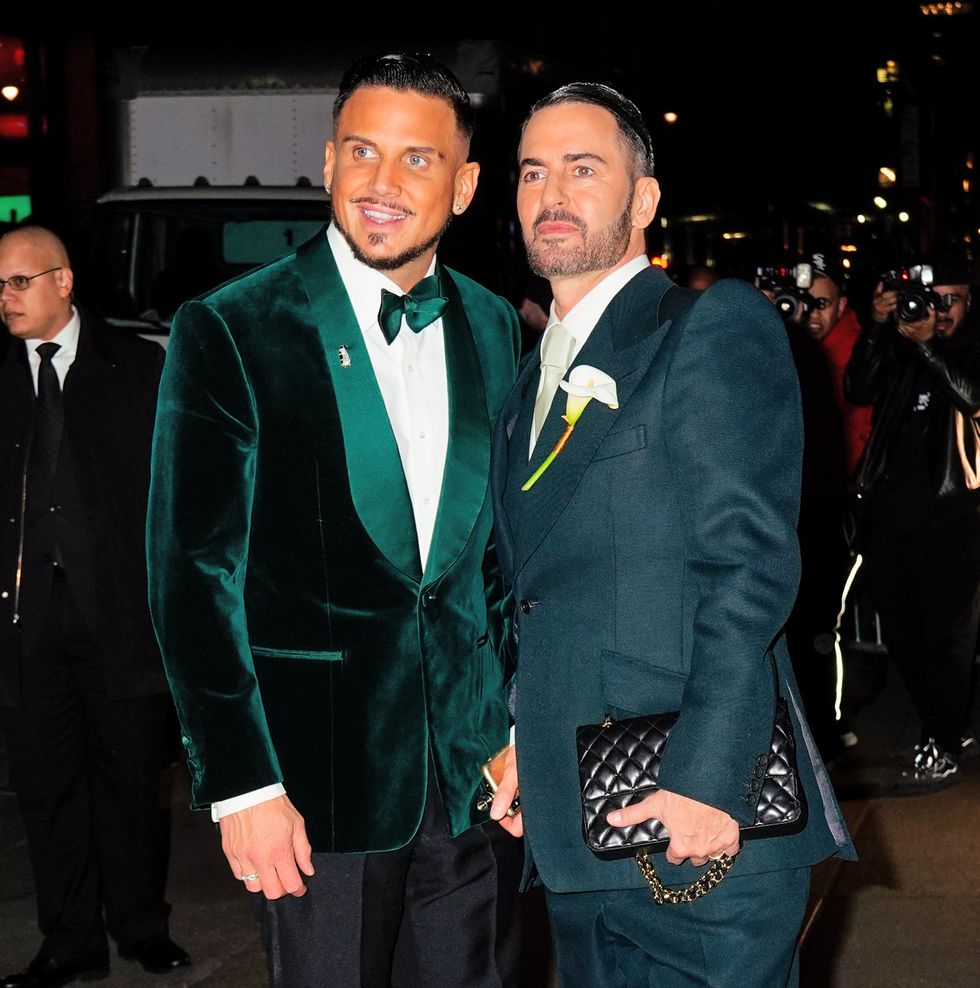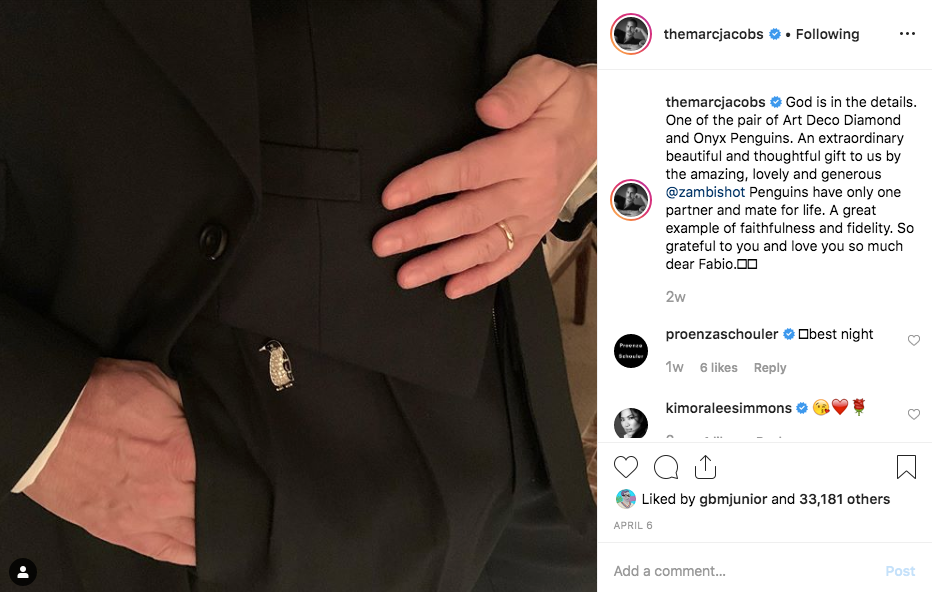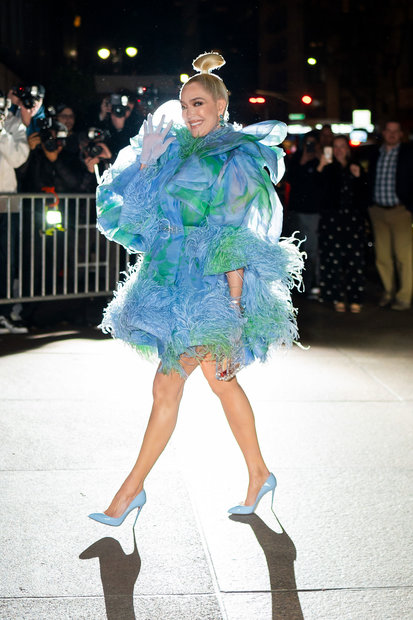 Marc Jacobs Is Selling His FIERCE $16 Million West Village Townhouse
Now, Marc Jacobs is looking to change it up after the recent purchase in Rye, New York. The celebrated fashion designer and society darling recently listed his longtime West Village townhouse for $15.995 million. The home was built as one part of a number of Robert A.M. Stern Architects–designed condominiums developed in the late 2000s, and it shares high-end amenities with neighboring homes, including a gym, yoga facilities, screening rooms, and a garage.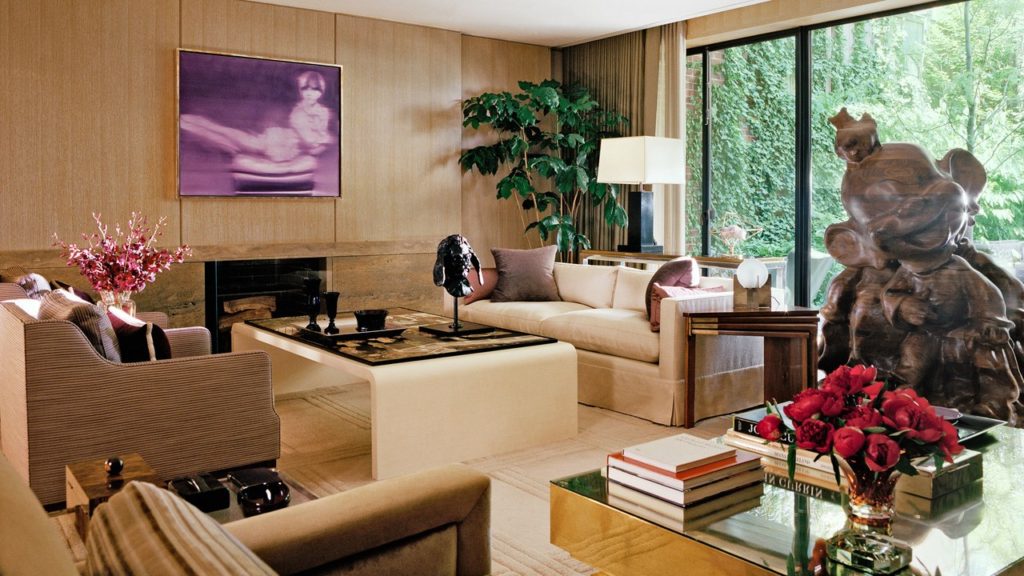 FUN FACT: After graduating from the High School of Art and Design in 1981 he studied at the world-famous Parsons School of Design. In
his final year he was awarded three of the schools highest honors
– Design Student of the Year, the Perry Ellis Gold Thimble Award
and the Chester Weinberg Gold Thimble Award – thanks to his
graduate collection of Op-Art sweaters hand-knitted by his
grandmother.
ANOTHER FUN FACT: Jacobs proposed to Defrancesco with a flash mob at Chipotle, getting down on one knee in the middle of the restaurant because it's Defrancesco's favorite spot.
B e y o n d – Chipotle, Defrancesco has a taste for the high life, from Balenciaga Triple S sneakers to coconut wax candles, which he makes himself under the brand Get Lit by Char. Currently, there are two scents for sale on his website: "Bae" and "Lit" — the latter being an original and quite a winning a combo of agarwood and hashish.