IT'S GOING TO BE GOOD . . . You can't really see it until March 5th, but FX has released some fresh first-looks from Ryan Murphy's upcoming tantalizing series FEUD.
The network has given an eight-episode, straight-to-series order to FEUD, which will explore bitter real-life rifts. It comes from Fox 21 TV Studios and Plan B, with handsome Brad Pitt executive producing alongside Ryan Murphy who is a screenwriter, director and producer responsible for TV hits like American Horror Story and Nip/Tuck.
The first installment of FEUD will star current leading lady and Oscar Winner Jessica Lange who plays legendary Queen of Hollywood/Oscar Winner Joan Crawford. The role of the "First Lady of the American Screen'/Oscar Winner, Bette Davis is played by Oscar Winner Susan Sarandon. I will now refer to OWs as OWs.
The series will depict how they came together in 1962 to join forces on a picture each hoped would revive their careers.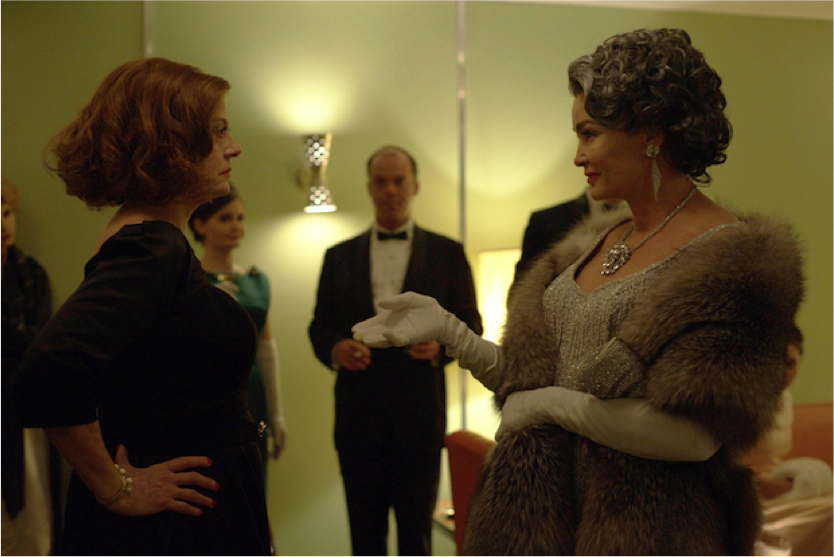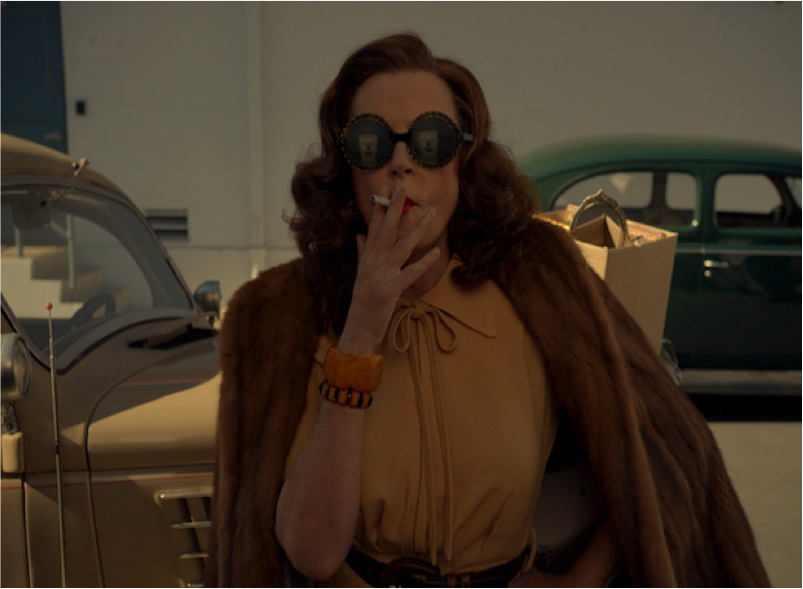 What Ever Happened to Baby Jane? Was a box office hit and received five Academy Awards nominations. It is an icy story about two former film stars living a lonely existence in their Hollywood mansion, the film saw pasty faced Bette tormenting the bedridden Joan. It now a cool cult classic but for Crawford and Davis, the real horror was working together.
The juicy details will be revealed in the series. I need another cocktail just thinking about it! – mix-shake-twerk-pour –
I think FX is going to turn Sunday night into 'martinis and shakers night.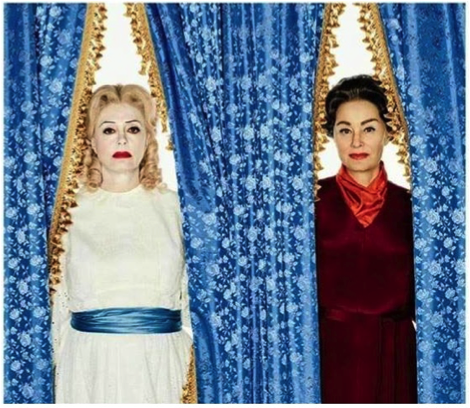 Their original feud was over a man – an actor Davis fell in love with and Joan married. Then Joan divorced him and married the CEO of Pepsi. So Bette made sure she had a Coca Cola machine installed in her dressing room during the filming. Oh snap !!!
Joan clapped back, while filming a scene in which Bette had to drag her across the floor, she filled her pockets with rocks. The leading ladies did all the fight scenes sans stunt doubles. Despite this, the two actresses were described as consummate professionals, always remembering their lines and arriving promptly to set.
Don't forget to set your DVRs and plan your viewing parties – this will be a fun series to follow !
"The best time I ever had with Joan Crawford was when I pushed her down the stairs in Whatever Happened to Baby Jane?"
Bette Davis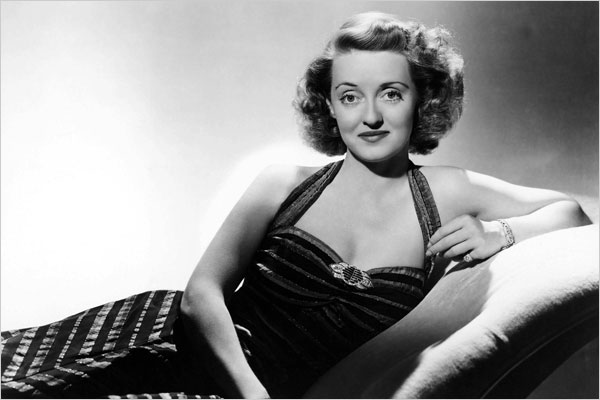 "Poor Bette, she looks like she's never had a happy day, or night, in her life."
Joan Crawford