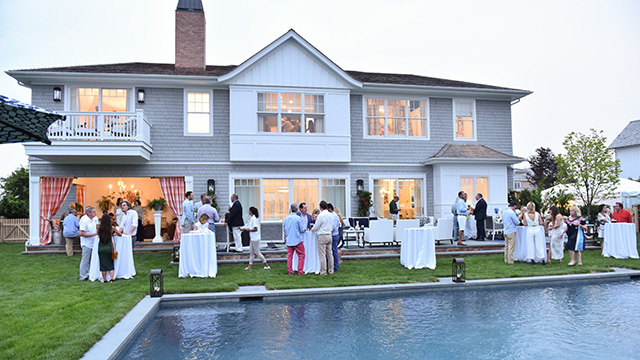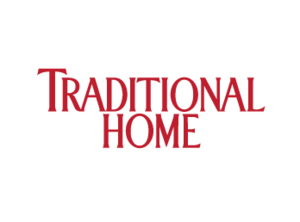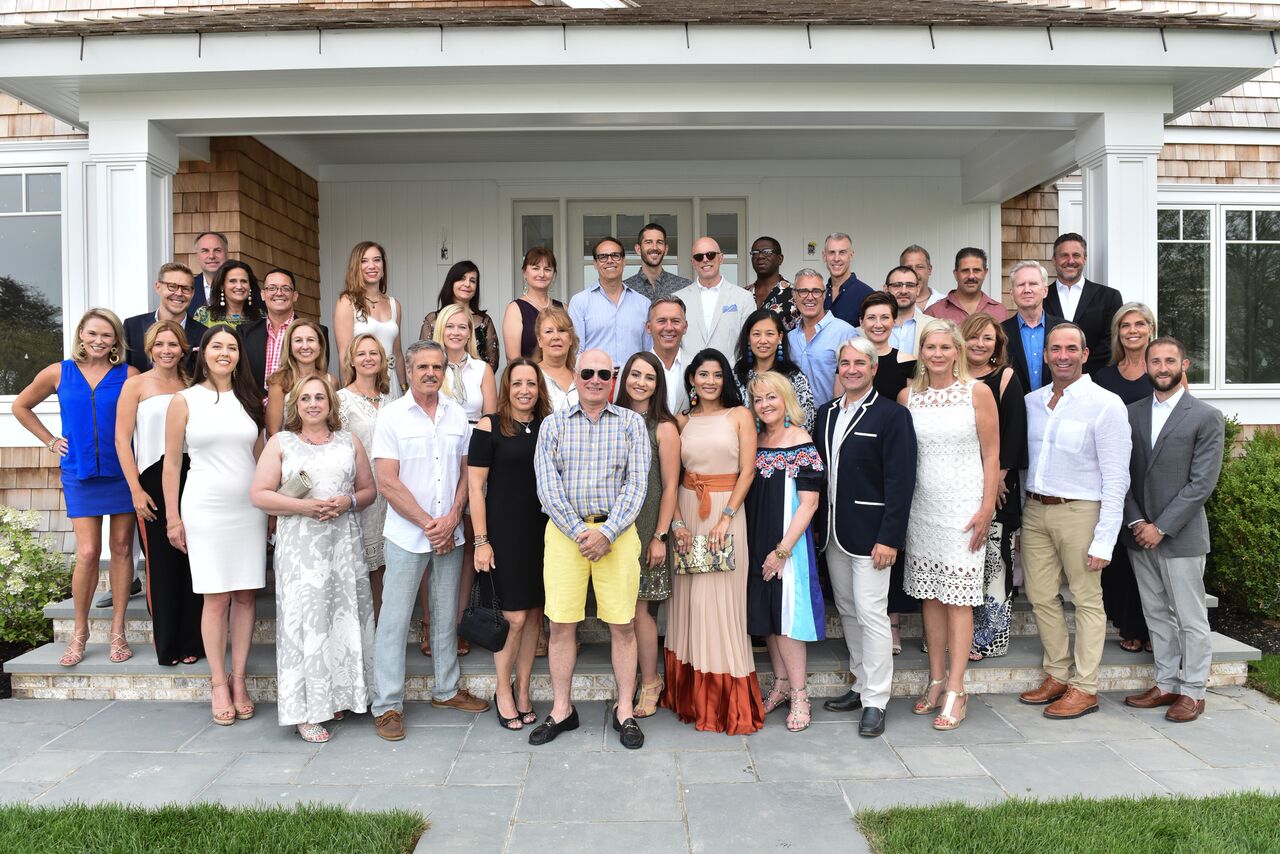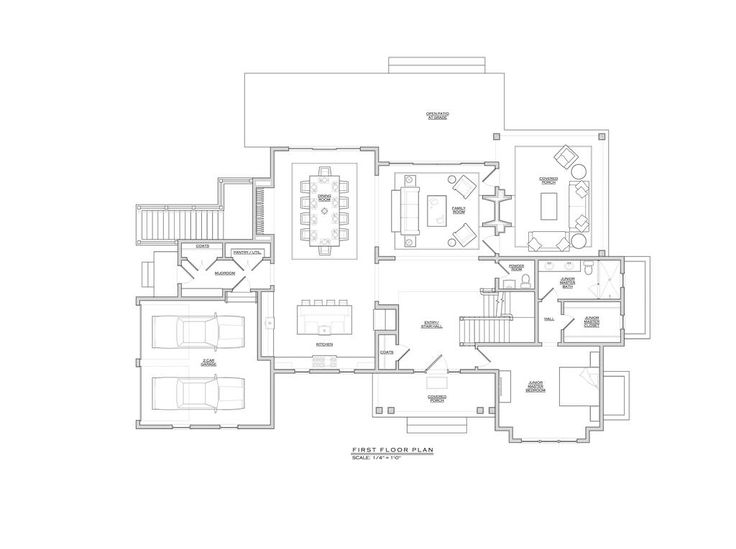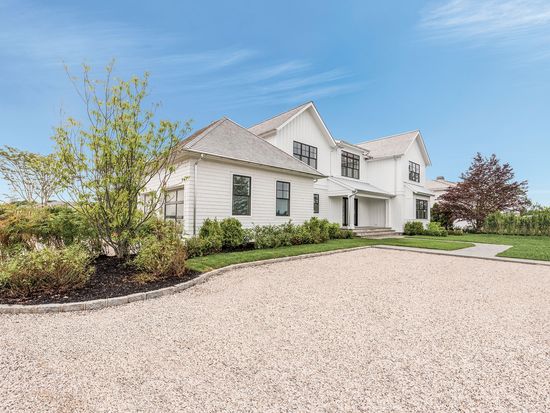 Every July, the Hampton Designer Showhouse opens on Long Island, providing designer pizazz to benefit the Southampton Hospital. This years house, presented by Traditional Home, is located in The Fields in Southampton. Legendary Interior Designer, Jamie Drake and global Design Maven Alexa Hampton are the Honorary Design Co-Chairs. Mario Buatta was the Honorary Showhouse Chair.
Paramount Custom Homes donated the two Southampton homes on 78 Rosko Lane and 82 Rosko Lane. Saunders & Associates is the 2017 Exclusive Real Estate Sponsor, Hamptons Purist is the 2017 Regional Magazine Sponsor, and Kohler Co. is the 2017 Design Sponsor. Other sponsors: Circa Lighting, Crossville Tile, Garnet Hill, Hunter Douglas, Lillian August Furnishings + Design, The Mine, Silestone by Cosentino, Stanton Carpet, Thibaut and Woodard. Did I get everyone? Are we all lit?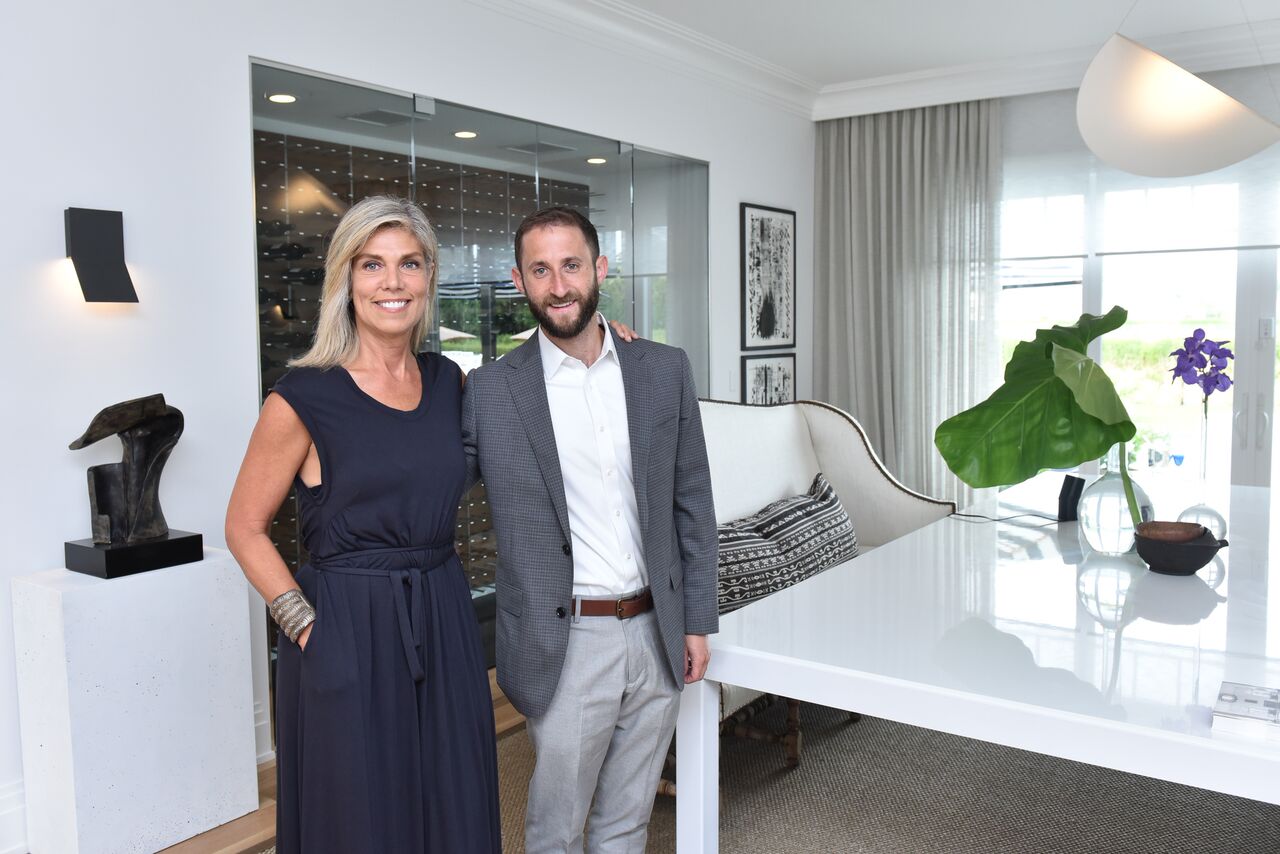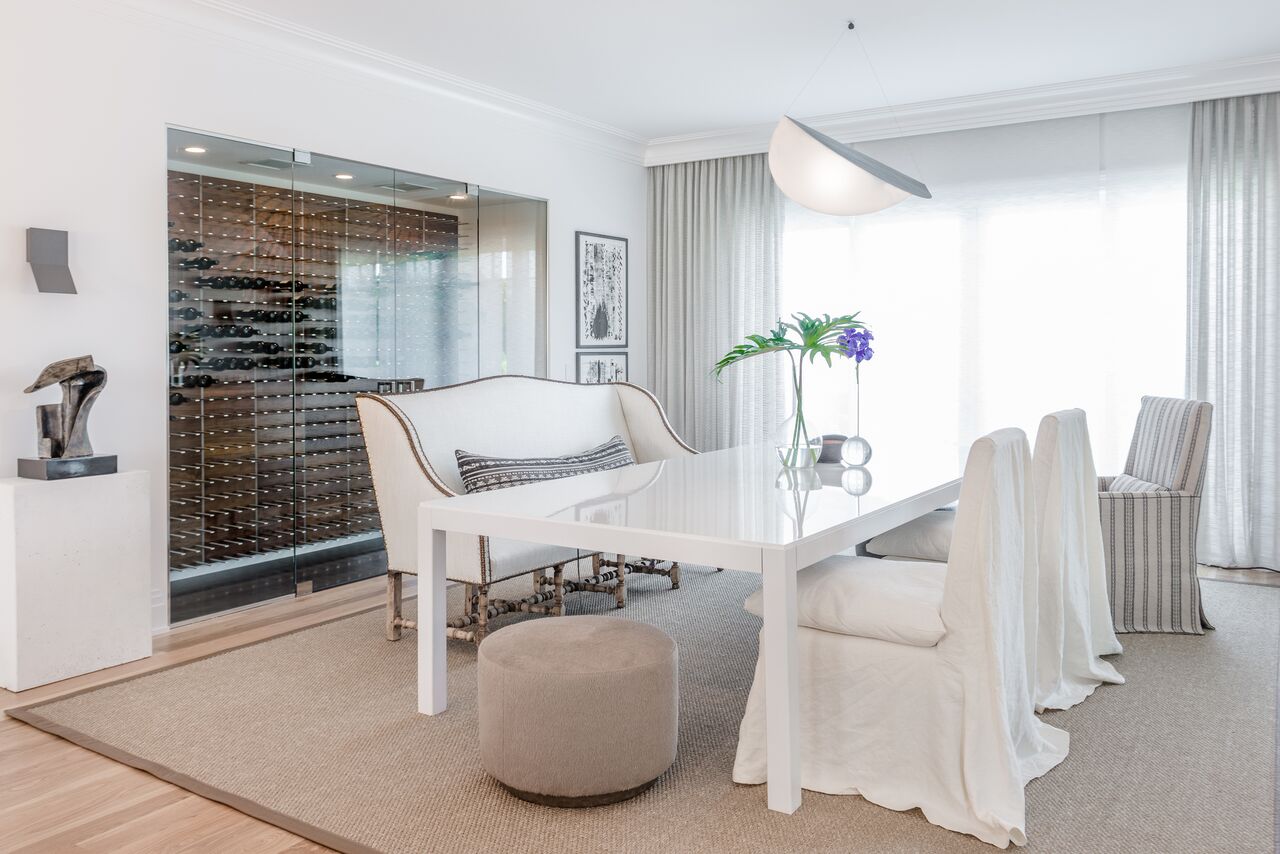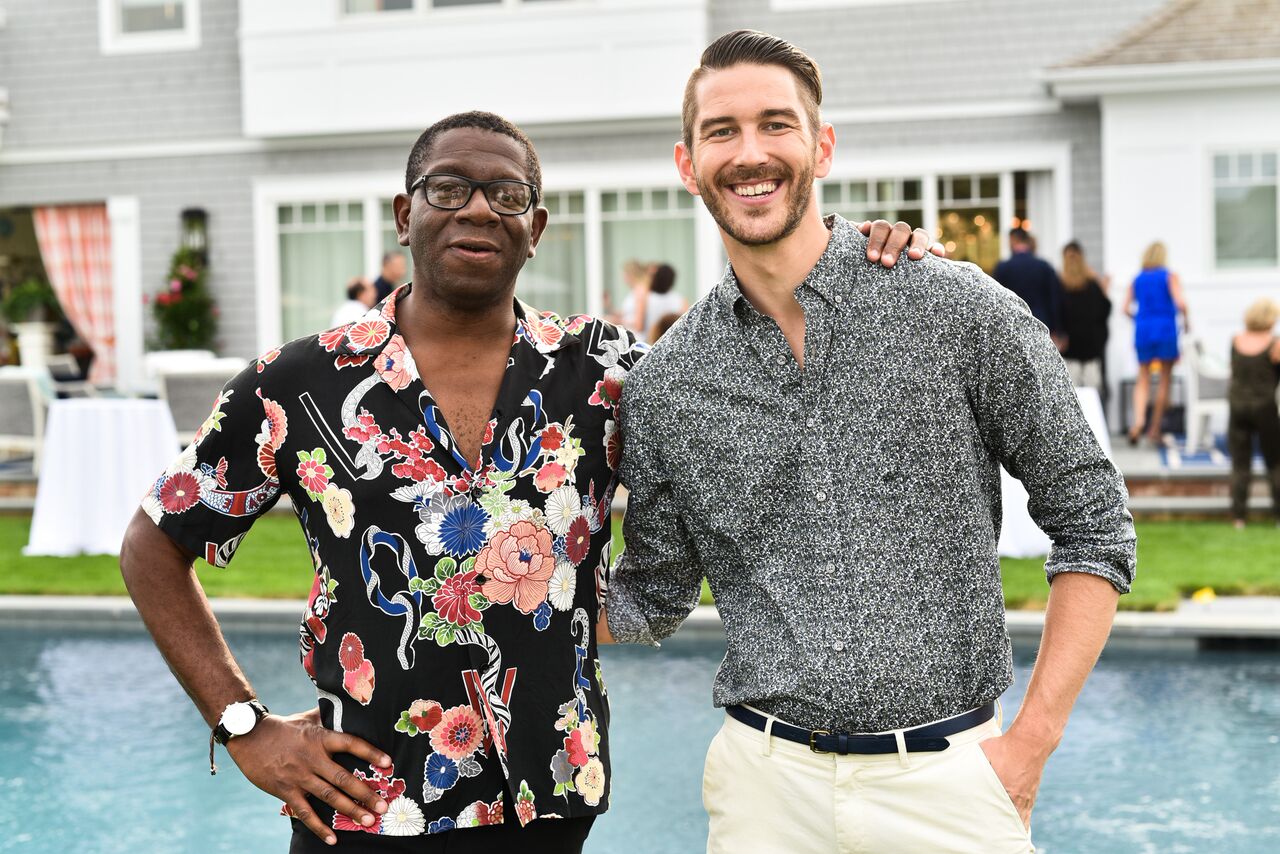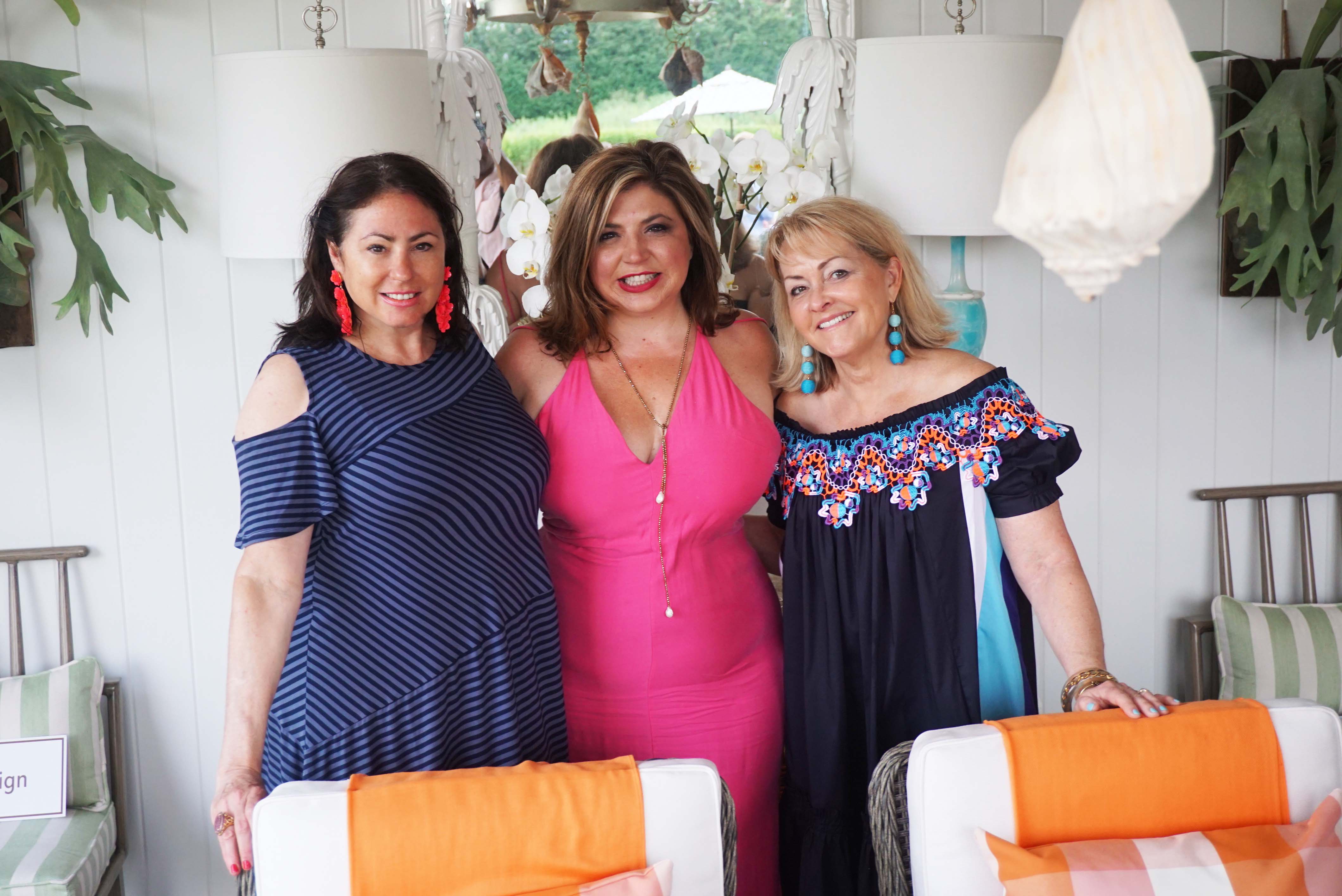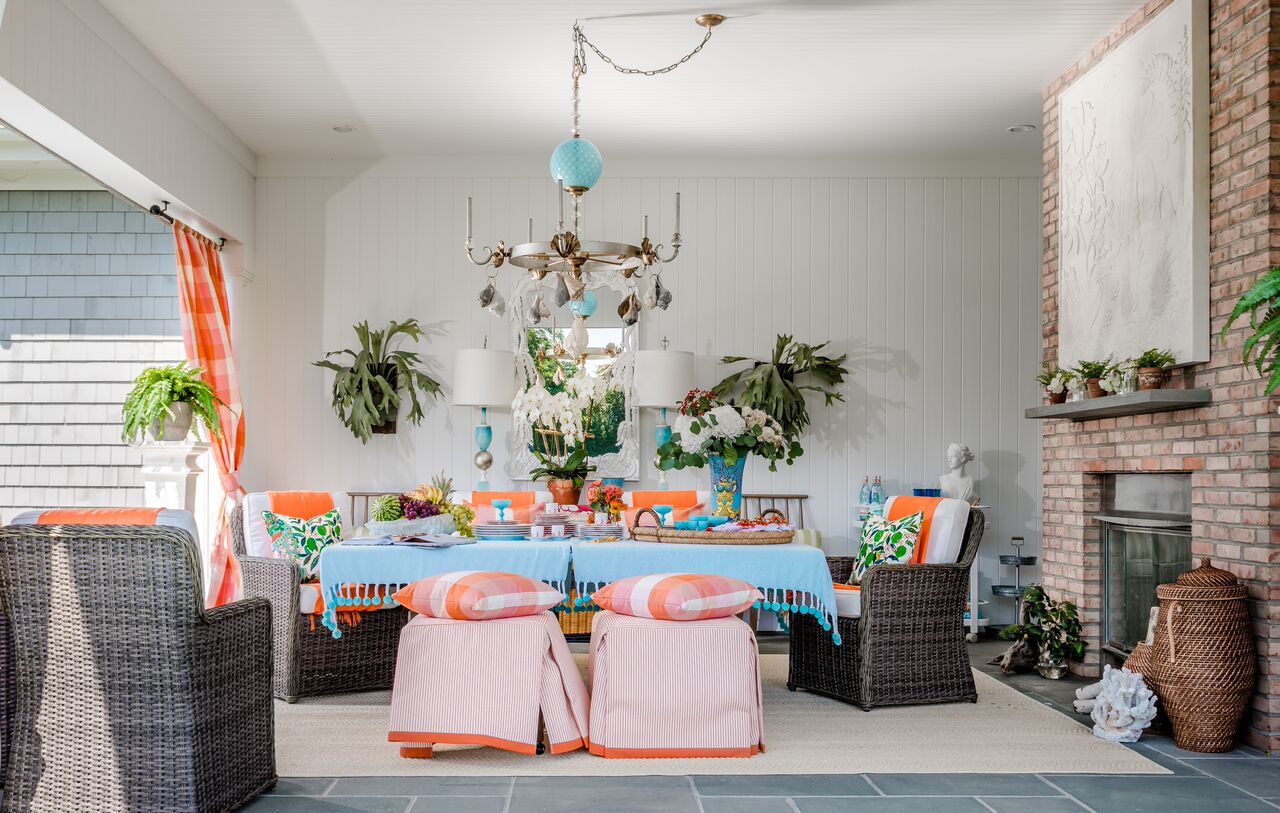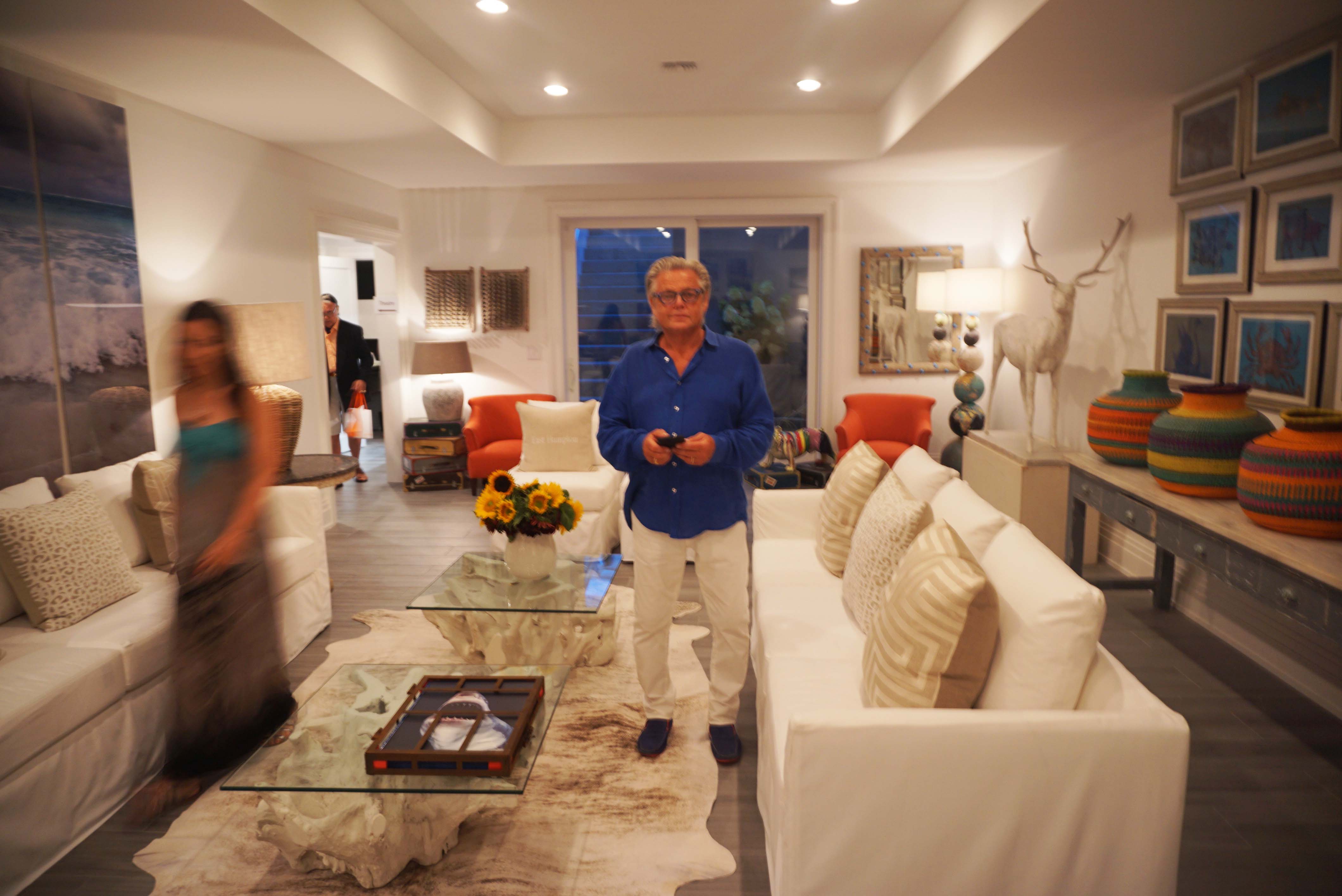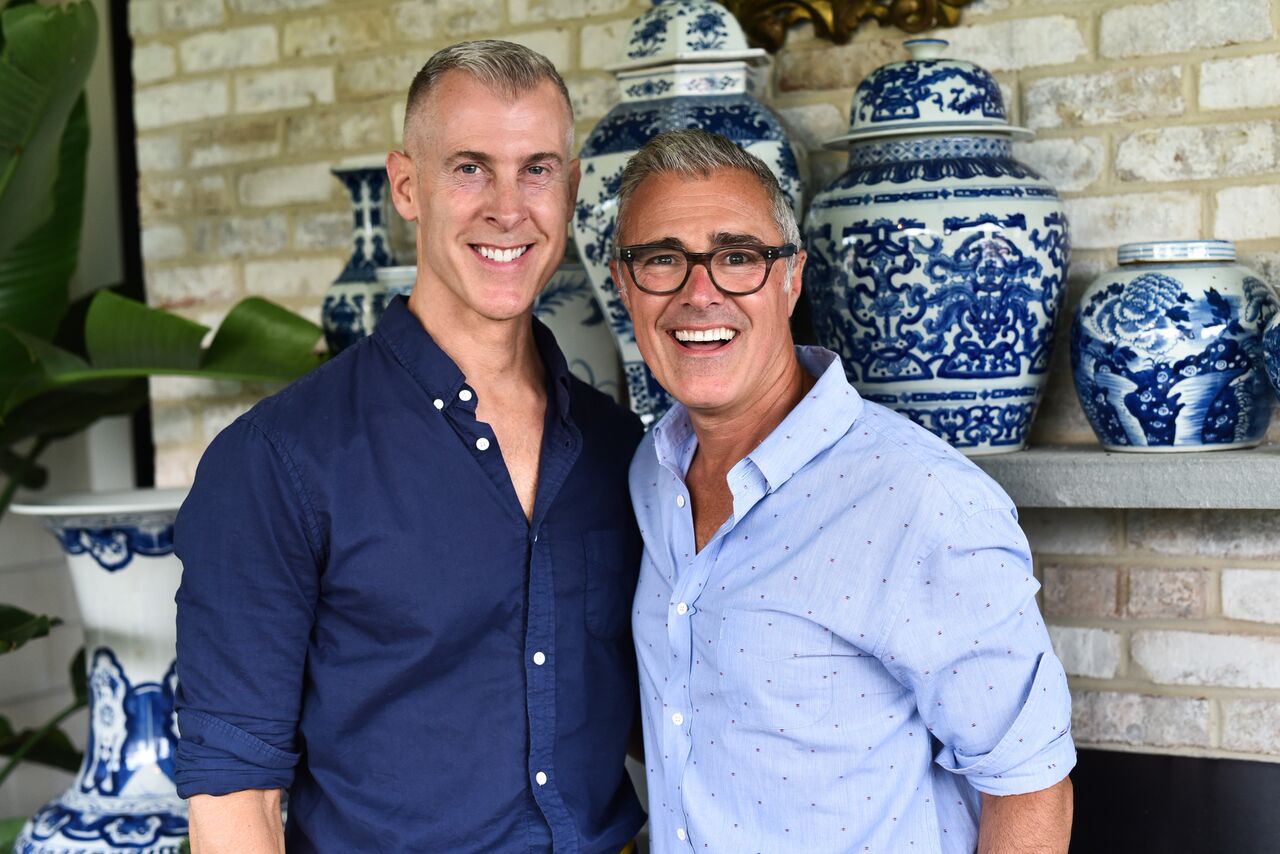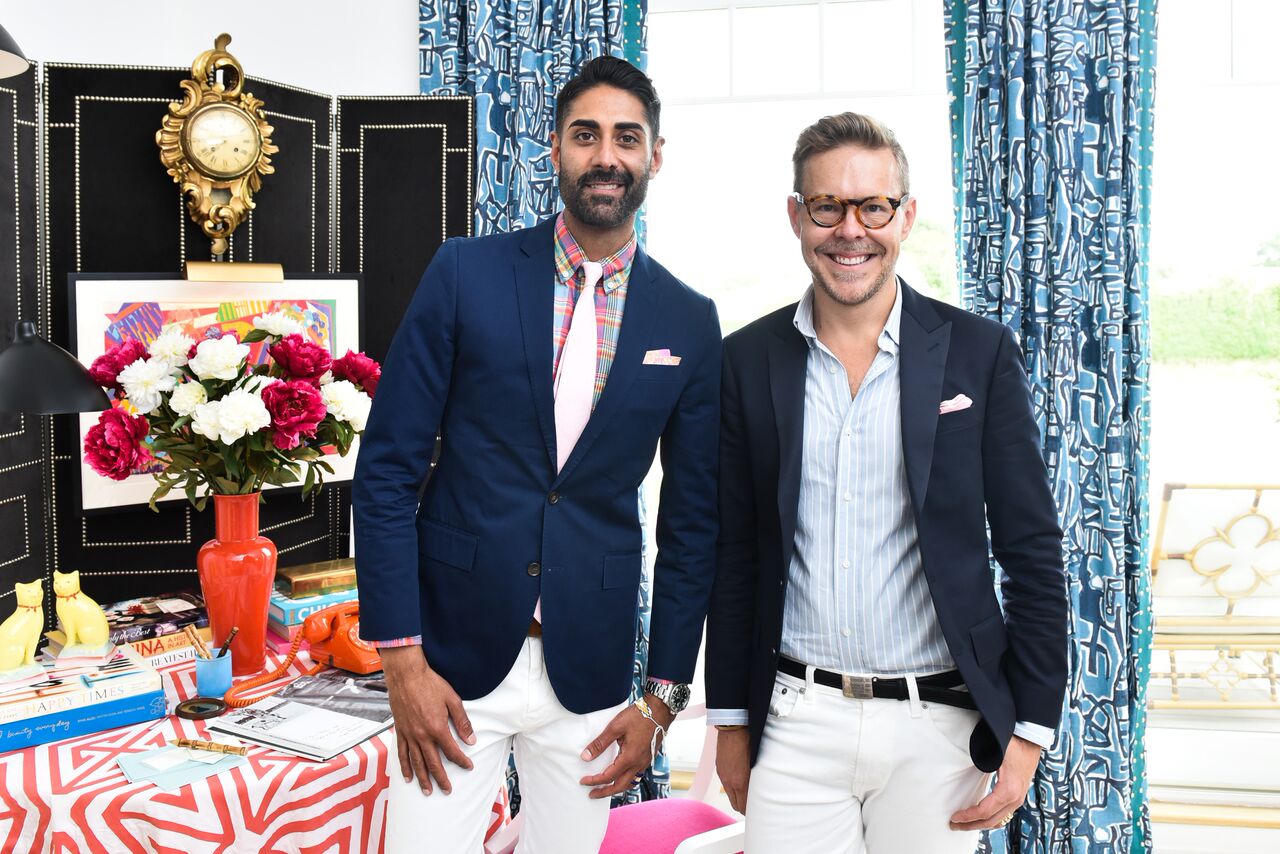 The Hamptons style homes were layered with chic living accents and color crush innovations created by 30 top-tier designers. Each designer worked their magic to bring their space to life within these new development properties. "Tear down that BITCH of a bearing wall and put a window where it OUGHT to be." Joan Crawford – I think I've digressed . . .
We arrived about 6:20 pm for the opening party and it was already a full house – shoulder to shoulder and sandal to shoe, that opening night party was hopping boo boo. The temperature on the previous day had been extremely hot and humid so there was a sense of relief as the sunset party progressed at 80 degrees with no cool breeze. The enthusiastic crowd was dressed in colorful summer frocks, bright khakis, button down oxfords, short skirts and even a few moo moos.
In the house: Rajni Alex Design designed an amazing Ladies Lounge with a malachite-like hand painted wall and stunning closet doors. Michael Del Piero and Judson Barrett- O'Keefe styled an ultra chic dining room. The kitchen by Ciuffo Cabinetry-Linden Kitchen was spacious, cool and amazing the counter tops were Silestone by Cosentino. That was definitely a 'kitchen' moment!
I had a camera malfunction just 20 minutes after we arrived. damn camera. Then an iPhone camera notice suggesting no storage space after an hour into the fun party. damn iPhone. Then a wardrobe malfunction when a button came off my shirt. damn button. damn Burberry button. The only thing working in my favor was the clear path to the Rum Punch Bar. damn rum punch. So some of my best camera angles regrettably were blurred and unsalvageable. Thanks to everyone, who took a moment to smile for the camera. I have added a few pictures from the master photographer, Alan Barry. And a few more courtesy of society lensman, Jared Siskin PMC.
Thank you, Traditional Home Magazine for your double show house opening party was a grand time. And, the new Editor In Chief, Jill Waage was so incredibly charming – I've just renewed my subscription.