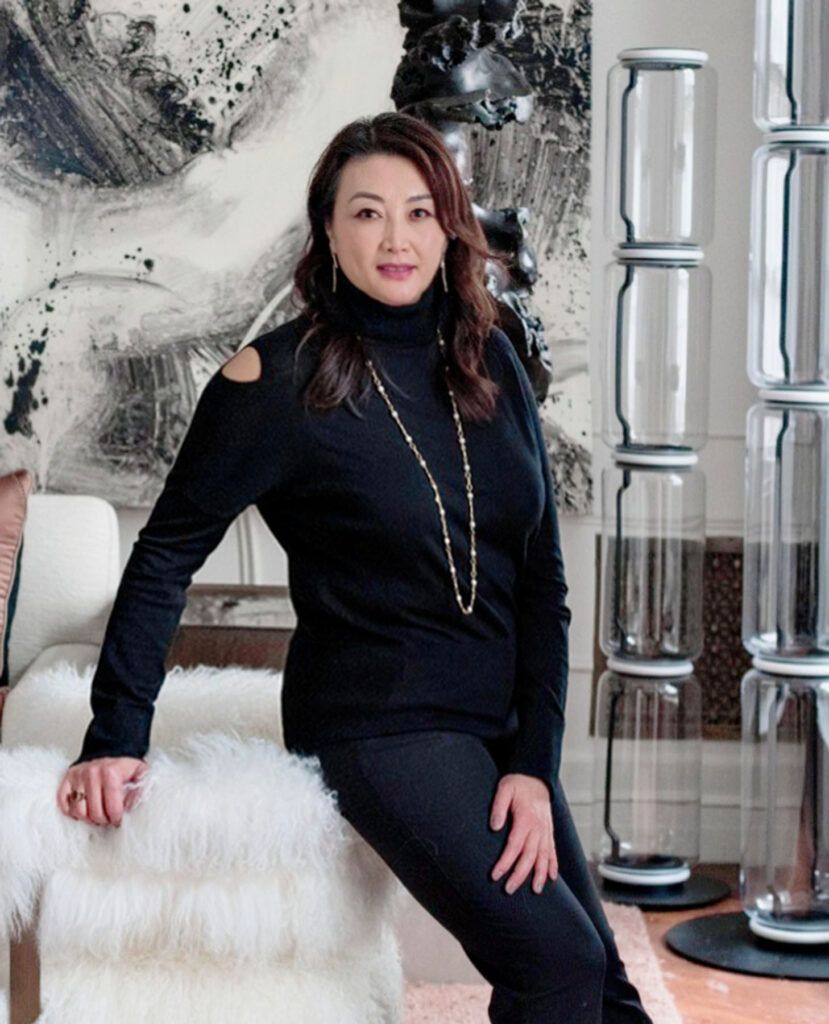 Jasmine Lam is the proprietor of Jasmine Lam Interior Design + Architecture a firm based in Miami Beach with a focus on creating beautiful modern living environments. She worked at Gensler New York designing the Aveda and Gucci Flagship stores and the Goldman Sachs Sao Paolo offices before starting her own fab firm.
She's a design Super Star and maybe just maybe the Princess of Timeless Design. For me, Jasmine Lam has always been an elegant designer who made a point of responding to what she likes the moment she sees it. She's worldly, sophisticated and blessed with the gift of lively banter. She's a modern-day version of how I imagine design icon Dorothy Draper to have been sans the hats. She creates freshly appointed spaces for some of the world's most influential people, using art and environment to foster seamless, stylish, award-winning projects.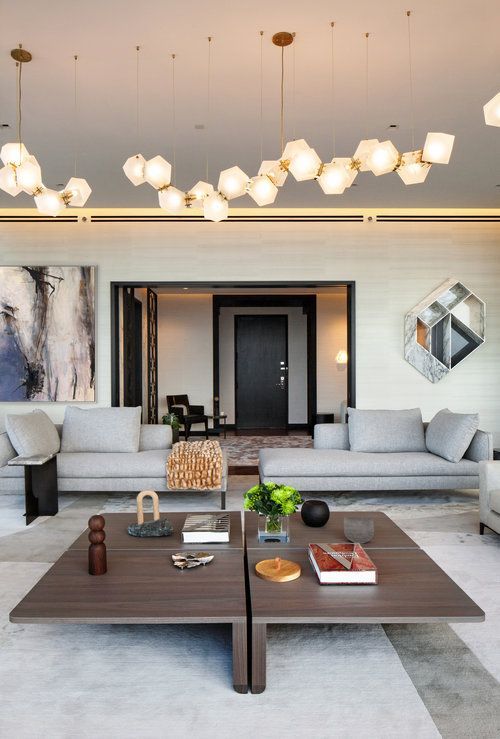 Her credentials are impressive. Let me put it another way – I had to streamline her 'street cred' so I could add more pictures to the story.
In 2008, Jasmine spent a year at the firm of S. Russell Groves, as Studio Director and Sr. Project Manager overseeing the design of the Baccarat Hotel and Condominium Project for Starwood Capital Group.
She has taught undergraduate interior design at Pratt Institute and has participated as a critic with the Cooper-Hewitt National Design Museum "Design Directions" education seminars. For four years, she served on the steering committee of the IIDA New York Commercial Forum. She has a BA from UCLA and an MS degree from Pratt and studied contemporary architecture in France at Le Premiere Rue, CIPRA, Residence Le Corbusier.
Currently, she is a member of MoMA (Museum of Modern Art) Contemporary Arts Council and the A+D Circle (Architecture + Design Circle). She has been a long-time supporter of Education, Children's Rights, and Sustainable Design & Environmental philanthropies. She also serves on the UCLA Alumni Association Scholarship Committee as an evaluator.
Most recently, Jasmine Lam Interior Design + Architecture won Best Interior Design 2018 NY Cottage & Gardens Magazine's "Innovation in Design" award. This work was featured in NYC&G Magazine November 2018 issue. In 2017, Jasmine Lam won the NY Cottages & Gardens Magazine "Innovation in Design" Best Interior Design 2017, 1st place and Best Small Spaces 2017, 2nd place awards amongst 800+ entries. #slayedit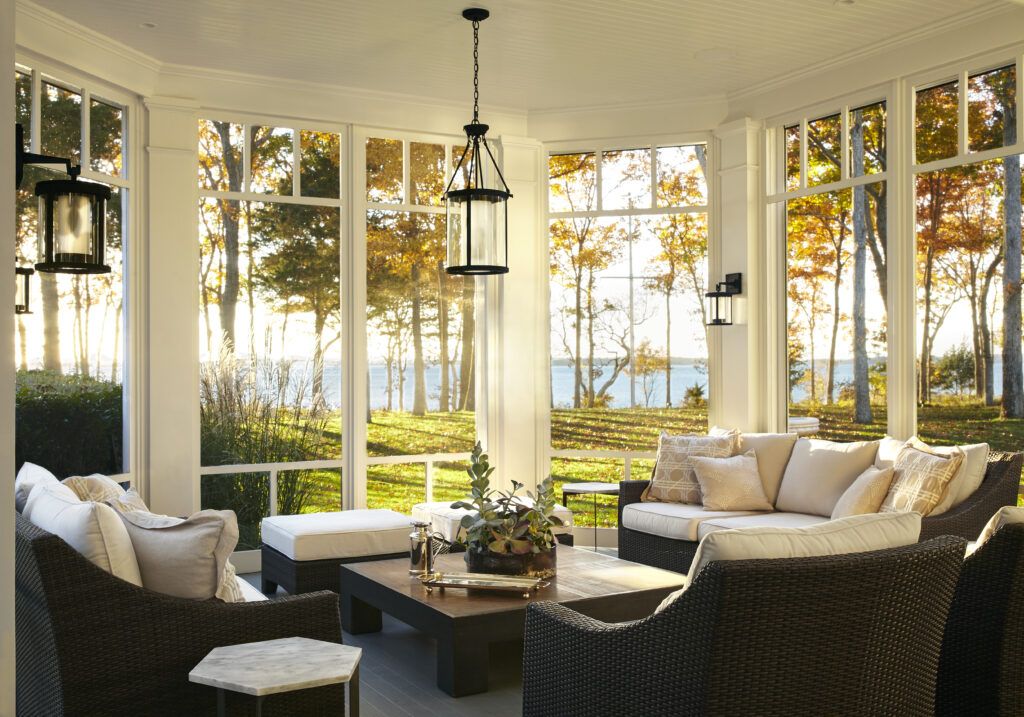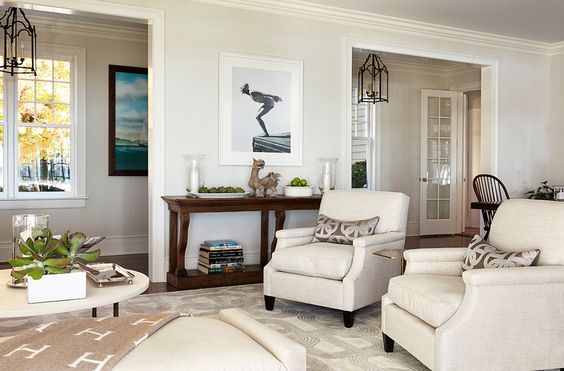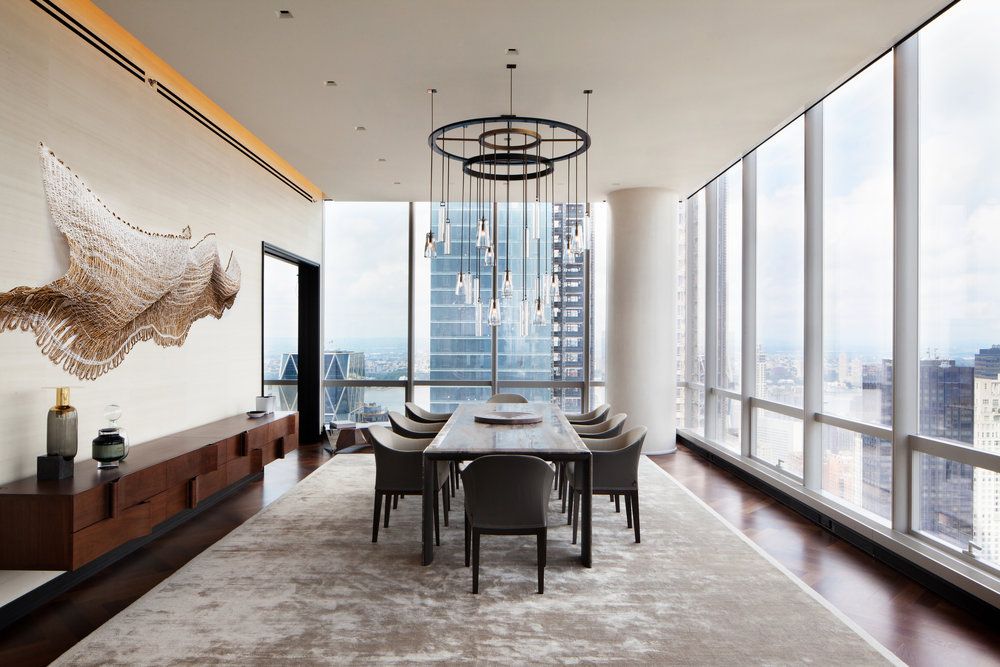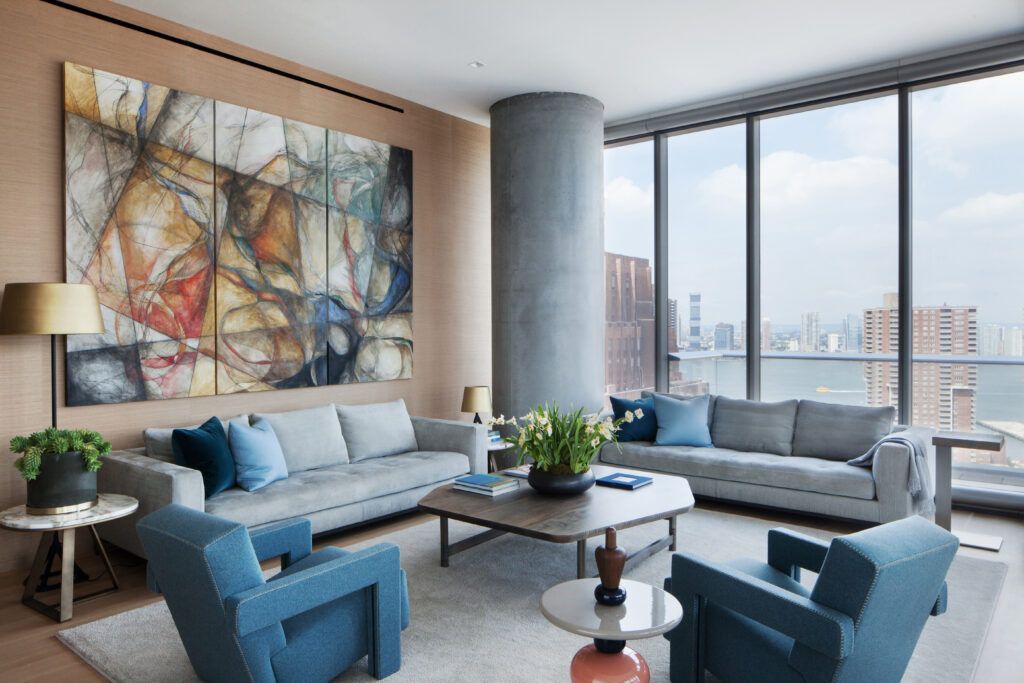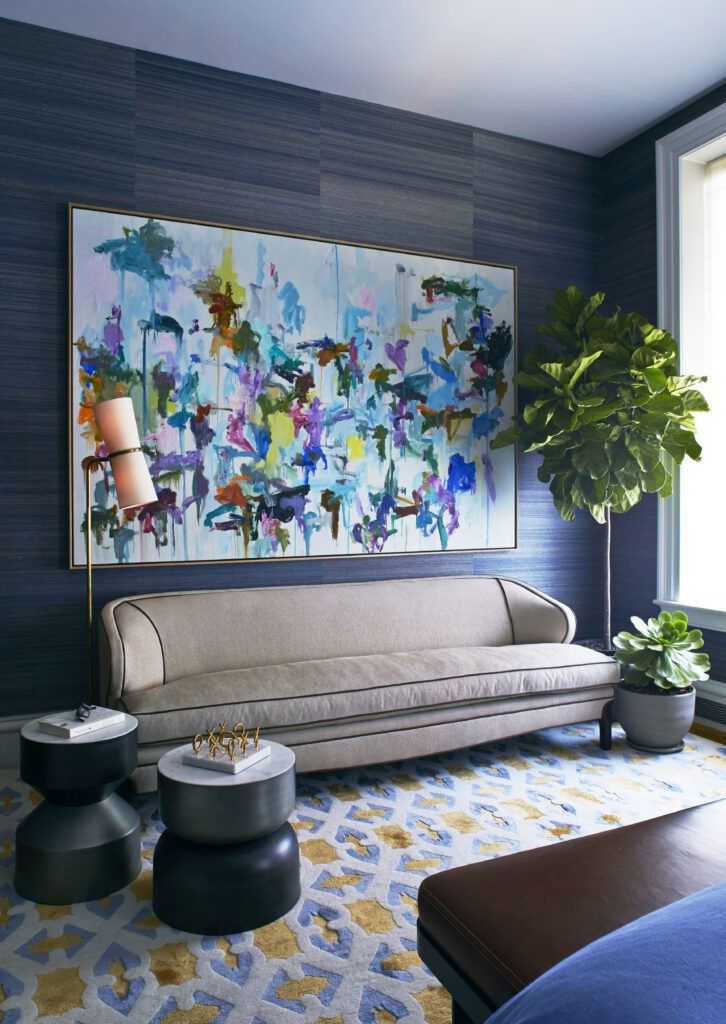 Occupation – Location – Architecture + Interior Design – New York • Hamptons • Miami • Shanghai • Hong Kong • London • Paris
The moment you knew you wanted to be connected to the fashion, art and design world – I grew up with a father who is an architect and was constantly looking at design (every vacation, every weekend) when I left my job as a movie agent, I thought I would be a good interior designer. I opted for interiors work because of the human scale and timeline of interiors work. I witnessed my Dad's architecture work that would sometimes take 10 years to build a highrise building and I knew I did not want to work on that type of schedule.
Tell me about a project or accomplishment that you are excited to share – I've done my first showhouse "Holiday House Design Show" and my work was recently published in "Best In Design" by Cindy Allen. I also just recently finished a project in the iconic building – Time Warner Residences projects in two iconic buildings; Time Warner Residences and we are in construction in the Zaha Hadid One Thousand Museum in Miami.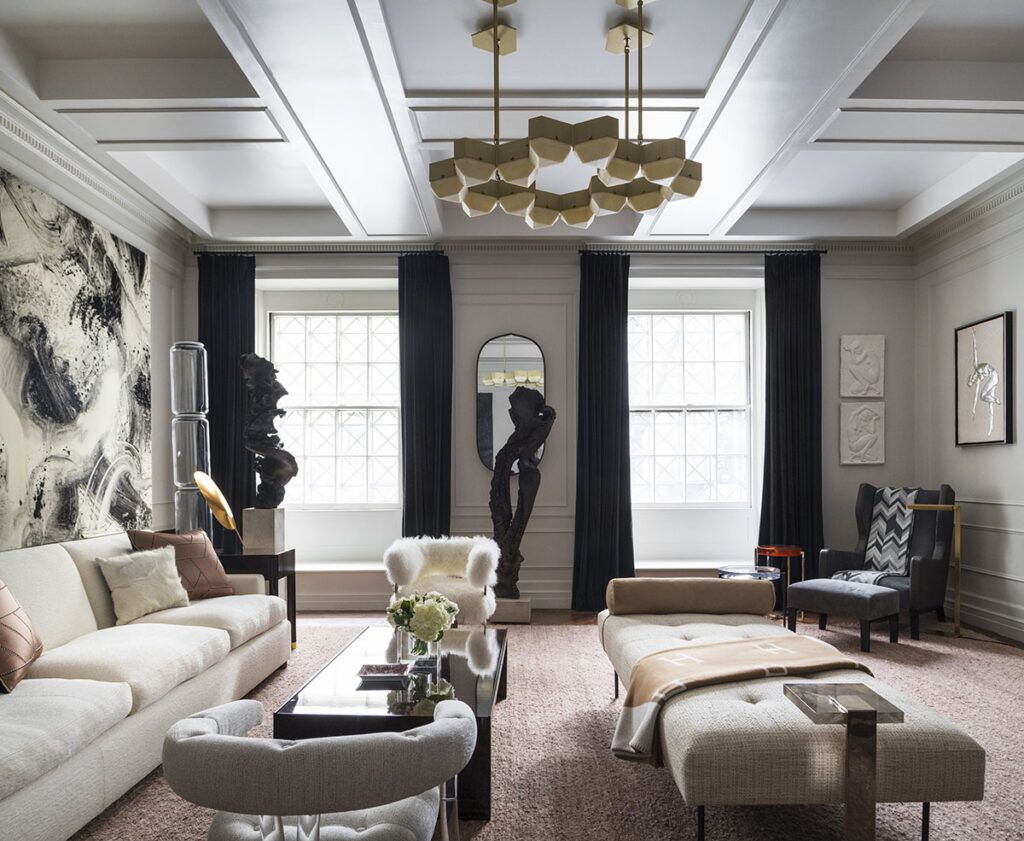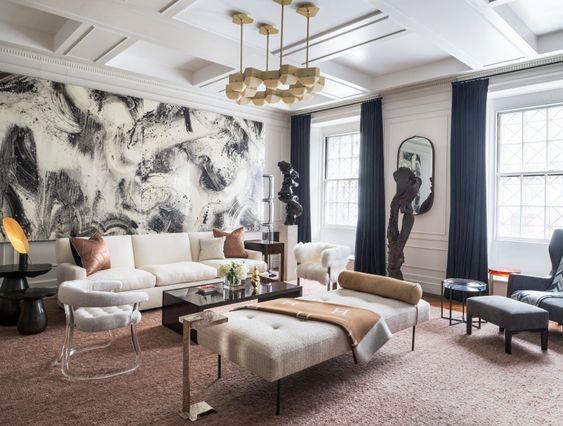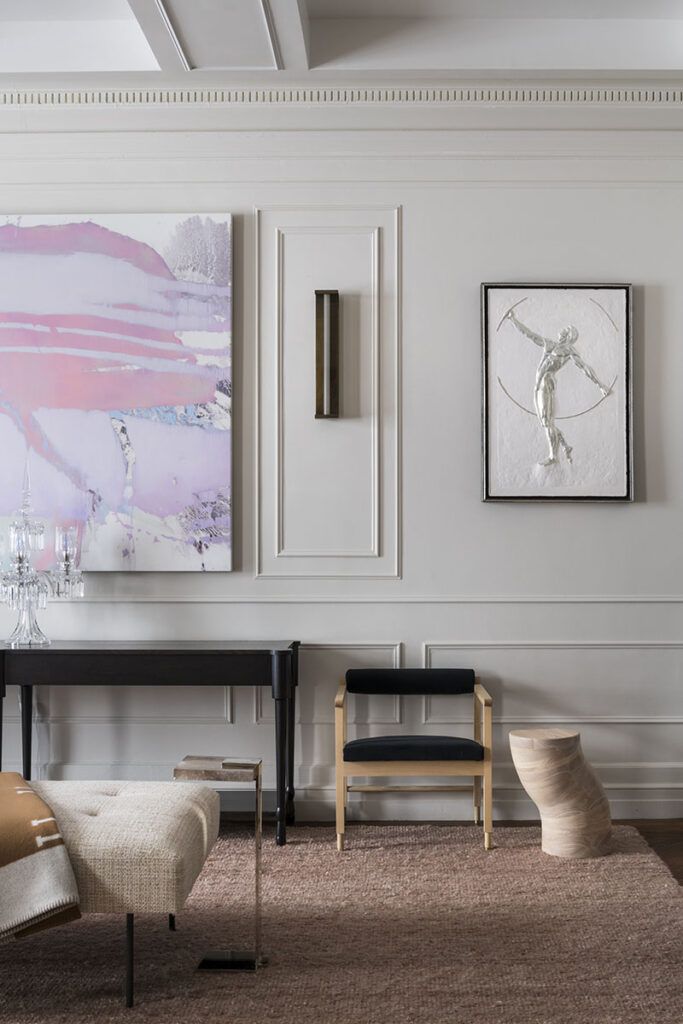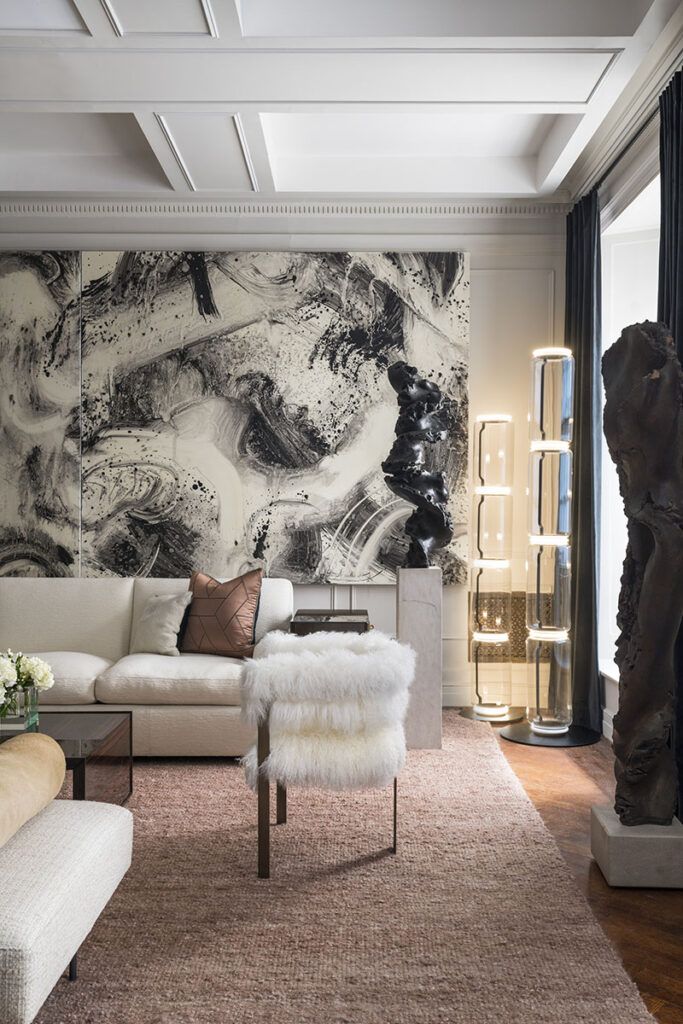 Which philanthropic organizations have you been connected to – Rainforest Foundation – Holiday House Design Show – Asian Professional Extension for Youth
Are you a night owl or a morning person – mornings these days but really a night owl. I have a lot of work in China and they are 12 hours ahead . . .
What kitchen utensil do you use most frequently – I love to cook – my Georg Jenson Knives, they are beautiful and super sharp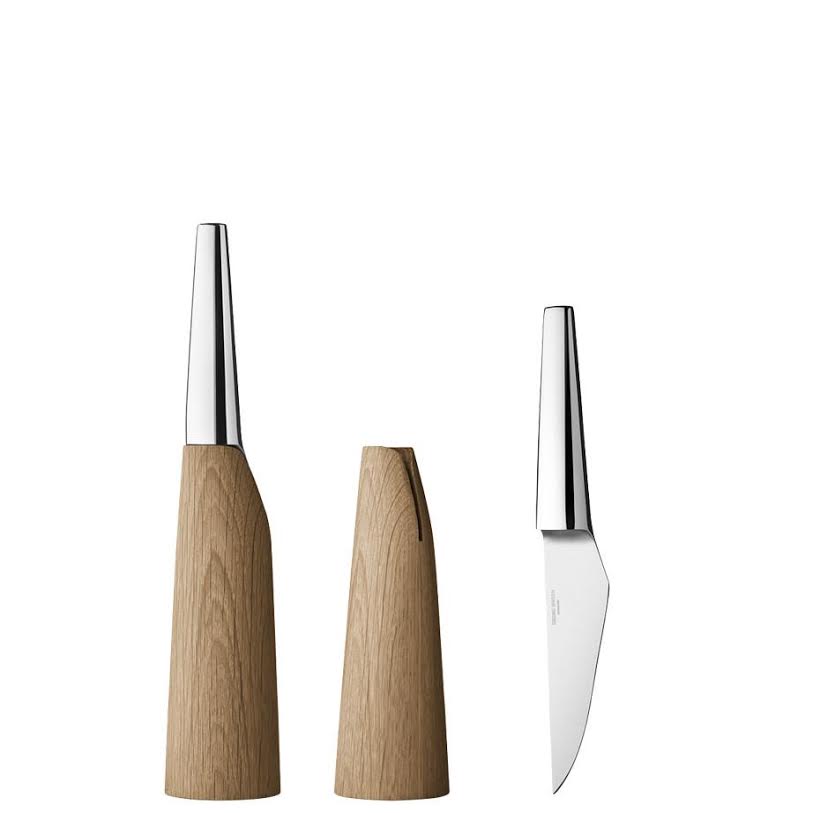 Georg Jenson Knife and block are Mirror polished stainless steel and oak wood designed by Aurélien Barbry who is now based in Copenhagen.
Describe your perfect pizza – any pizza on the Almafi Coast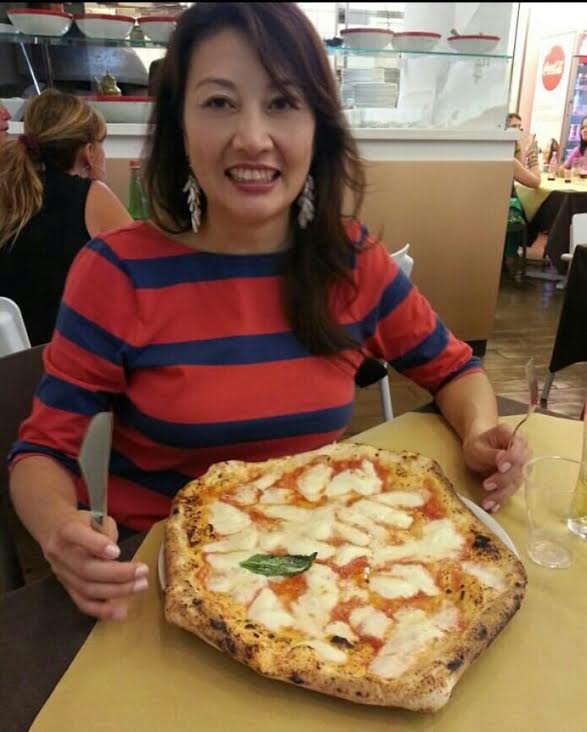 Who is your secret celebrity crush – Bill and Melinda Gates, I love how they are changing the world. Cate Blanchett and Daniel Craig . . .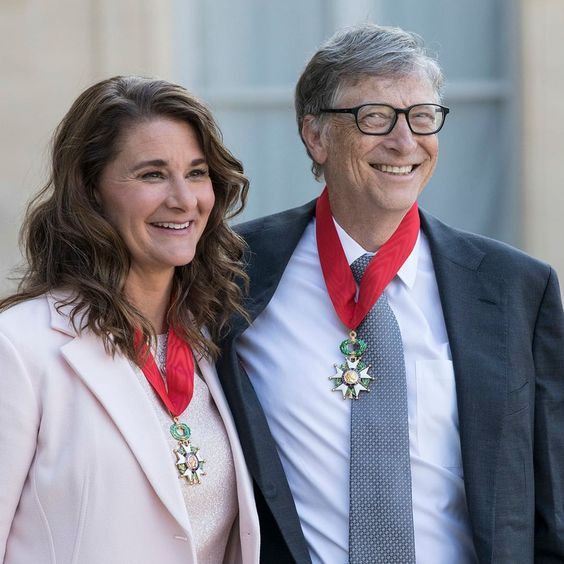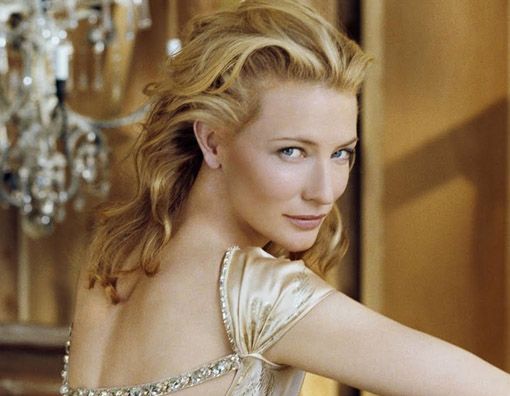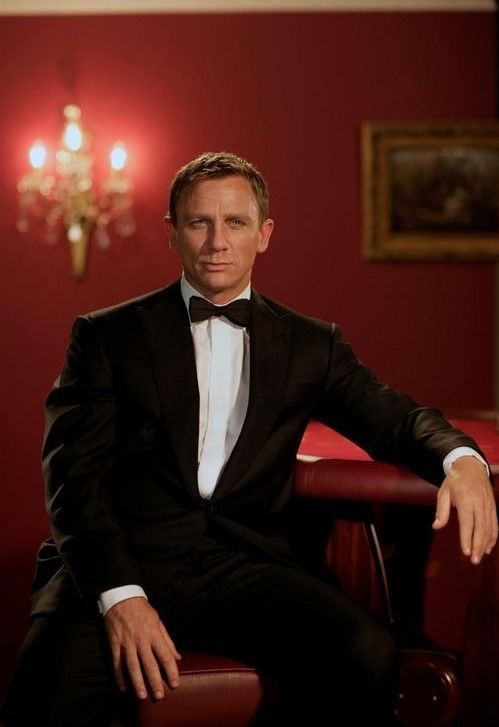 What time of day were you born – early morning on the Sahara Desert.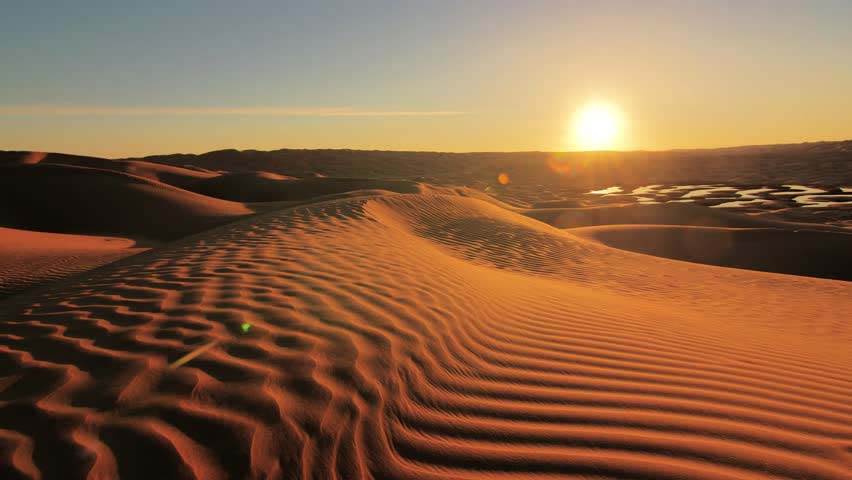 If there were a movie made about your life, who would play you – hmm .. .maybe . . . Awkwafina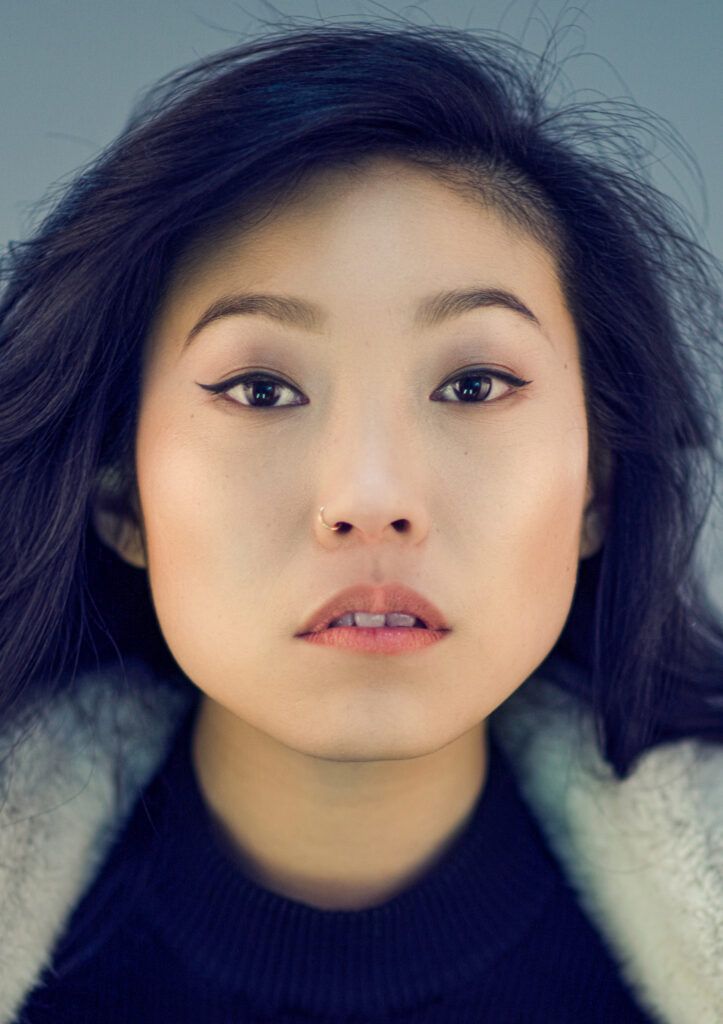 Which languages do you speak – English, Portuguese, French, Spanish, Italian, 3 different Chinese dialects, Cantonese, Mandarin, Chui Chow

What would your DJ Name be – DJ Jazzy Jazz, this was one of my nicknames in high school.

Use three or four words to describe your lifestyle – Passionate + Traveler + Foodie + Art Lover

Do you have a favorite fashion magazine – VOGUE – American Vogue + British Vogue + Vogue China. One of the best brands out there for fashion.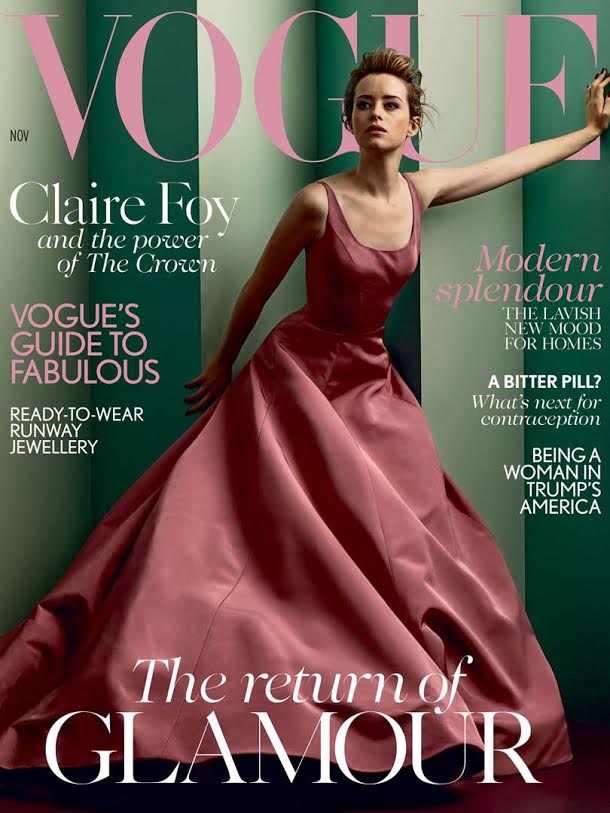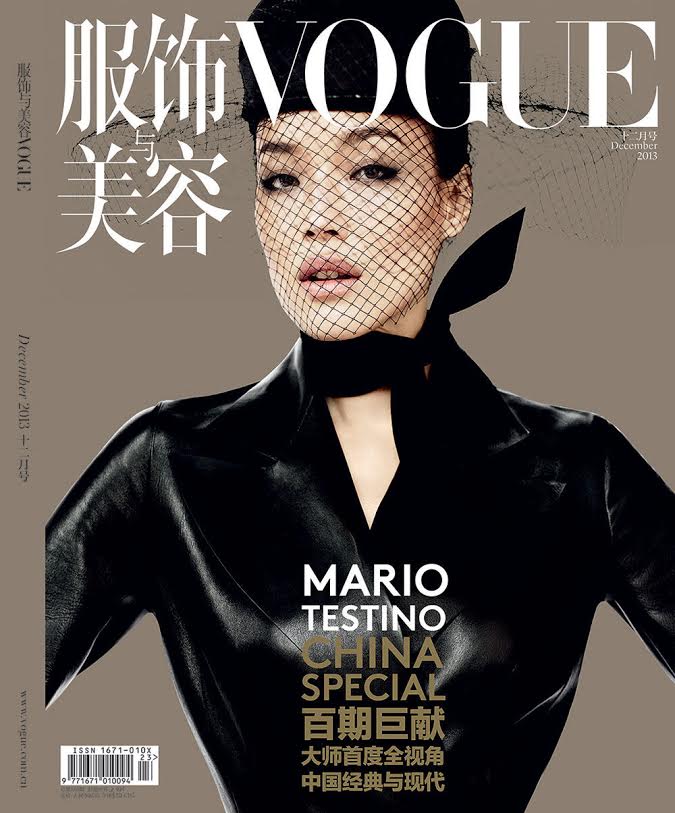 If we were to peek in your closet, the dominant color would be – Black 50% – and then navy blue, red, hot pink and white . . .
What is your "go-to" fashion brand – Maria Cornejo + DVF + Chanel + Hermes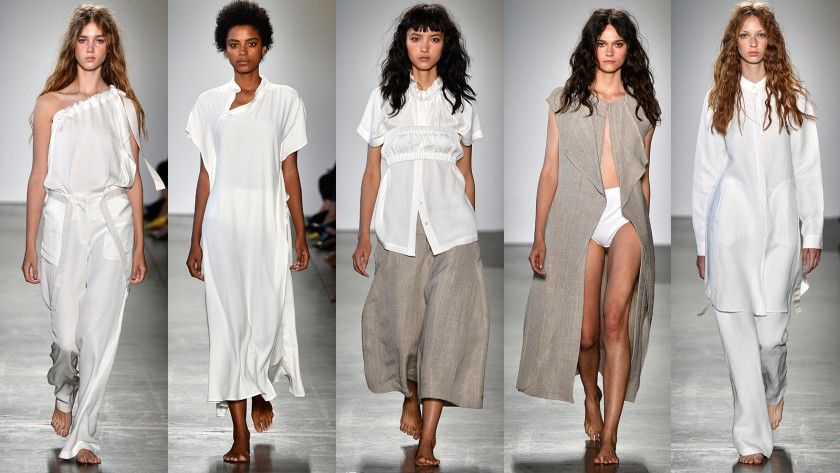 What is your present state of mind – excited for the holiday break!!

It's 6 pm at your favorite bar or restaurant, what drink do you order – Spicy Margherita – no salt – rocks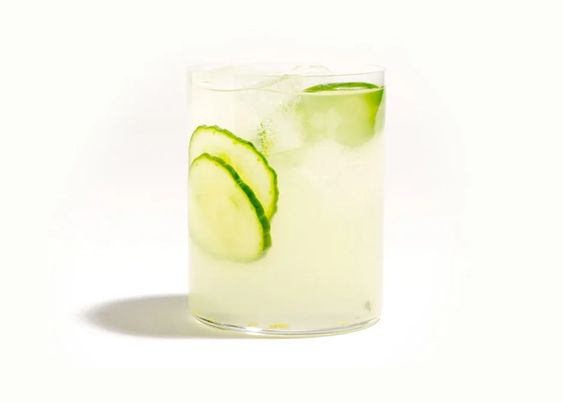 Do you awake with or without an alarm – without
What's your favorite social media outlet – Instagram – it's visual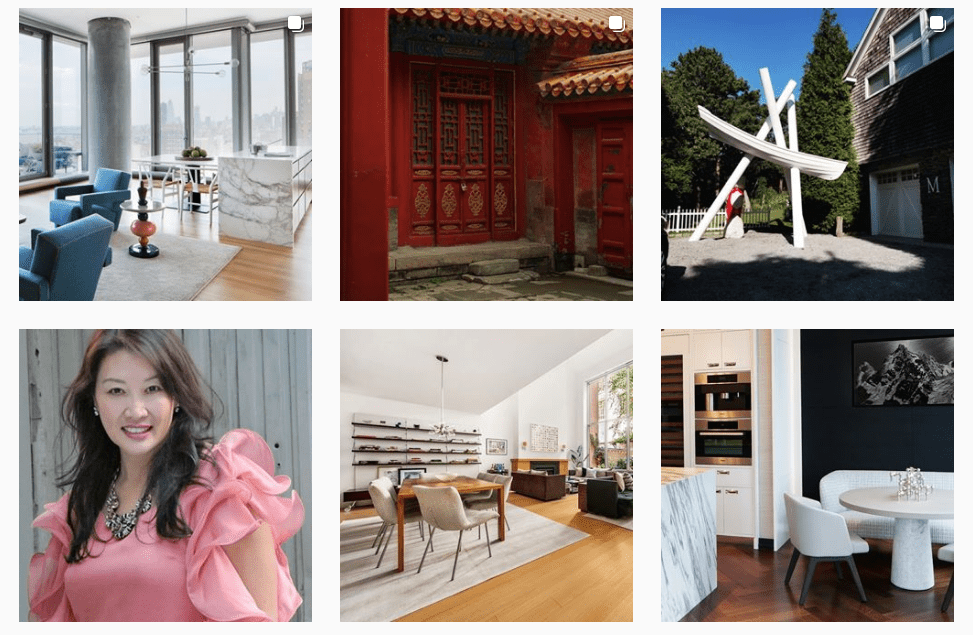 What is the last photo you took with your cell phone – the amenity floors at 56 Leonard – NYC
One of the best lessons my parents taught me is to . . . Always go for it and to work hard and be grateful.
What is your favorite work of art – anything by Willem de Kooning or Andreas Gursky or Cai Cai Guo Qiang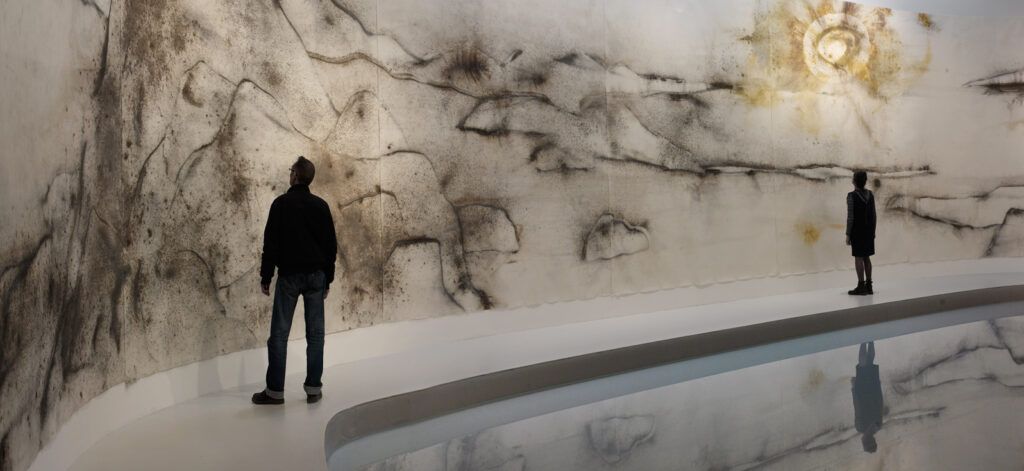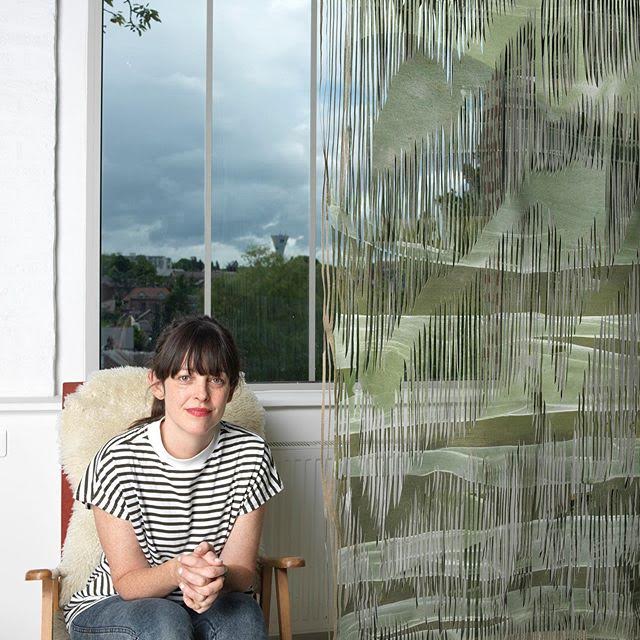 What is your favorite building in Manhattan – The Guggenheim + we designed a project at 56 Leonard and the amenity floors are fabulous.